The Food Lovers Gift Guide 2022
Feb 01, 2022, Updated Feb 15, 2022
Want to show your affection to the food lover in your life this Valentine's Day? We have you covered! With lots of taste-testing, we've put together a list of our favorite growers and brands, including USA-grown products and B Corp certified companies. Whether your special someone is a wine aficionado, a snack savant, or a green-living guru, our Food Lovers Gift Guide has something for everyone.
USA Grown
Fielding Hills Wines
A family's passion for the land and the craft of winemaking yields delectable results in Fielding Hills Winery. The Wade brothers first settled in Washington State's Wenatchee Valley in 1919, where they began earning a living through their orchards. Their descendants have been growing and shipping apples and cherries ever since, but 1998 Mike Wade broke from tradition (just a little) and planted Riverbend Vineyard.
Since its first production year in 2000, Fielding Hills has grown to include more vineyards and production facilities. Mike's first vintage earned him recognition as the Rising Star winemaker of Washington State by Wine Spectator. Today, Fielding Hills' selection proves they were right. Celebrate a special day with one of their wines or consider joining one of their wine clubs.
Kauai Coffee Company
Growing over four million coffee trees on 3,100 acres of Hawaiian farmland, Kauai Coffee Company is the largest coffee producer in the United States. Warm sun, cool trade winds, and rich volcanic soil all form the perfect environment for growing delicious coffee. But Kauai Coffee Company doesn't just take from the earth. They employ sustainable practices through every step of the process, from growing to packaging, to ensure that their coffee arrives in your cup with as small an environmental footprint as possible.
If you want to satisfy your coffee craving the responsible way, find out where to find Kauai Coffee. While these beans are widely available at grocery stores and online, the best stuff (100% Kauai Coffee Estate Reserve) has to be ordered directly from Kauai Coffee Company.
California Olive Ranch Olive Oil
If you're looking for the best olive oil around, you'll find it at California Olive Ranch. These olive growers use traditional, proven methods to grow olives with unforgettable flavor. But they also founded their farm on the principle of bucking tradition. By taking advantage of the California climate, California Olive Ranch offers American-grown olive products at affordable prices.
No matter what you like to cook, olives are a kitchen staple. Use the best in your Valentines Day recipes by ordering from California Olive Ranch.
Superior Fresh Salmon and Greens
Nothing says "special occasion" quite like a delicious salmon dinner. Rather than buying salmon from dubious sources, get your filets from Superior Fresh. Raised in the USA, these Atlantic salmon are fed a natural diet free from pesticides, antibiotics, and other harmful ingredients. They provide nearly twice the omega-3 nutrients of other salmon. And because Superior Fresh salmon farms are raised in rigorously-tested water and don't harm natural ecosystems, you can feel good about the impact your salmon dinner has on the environment.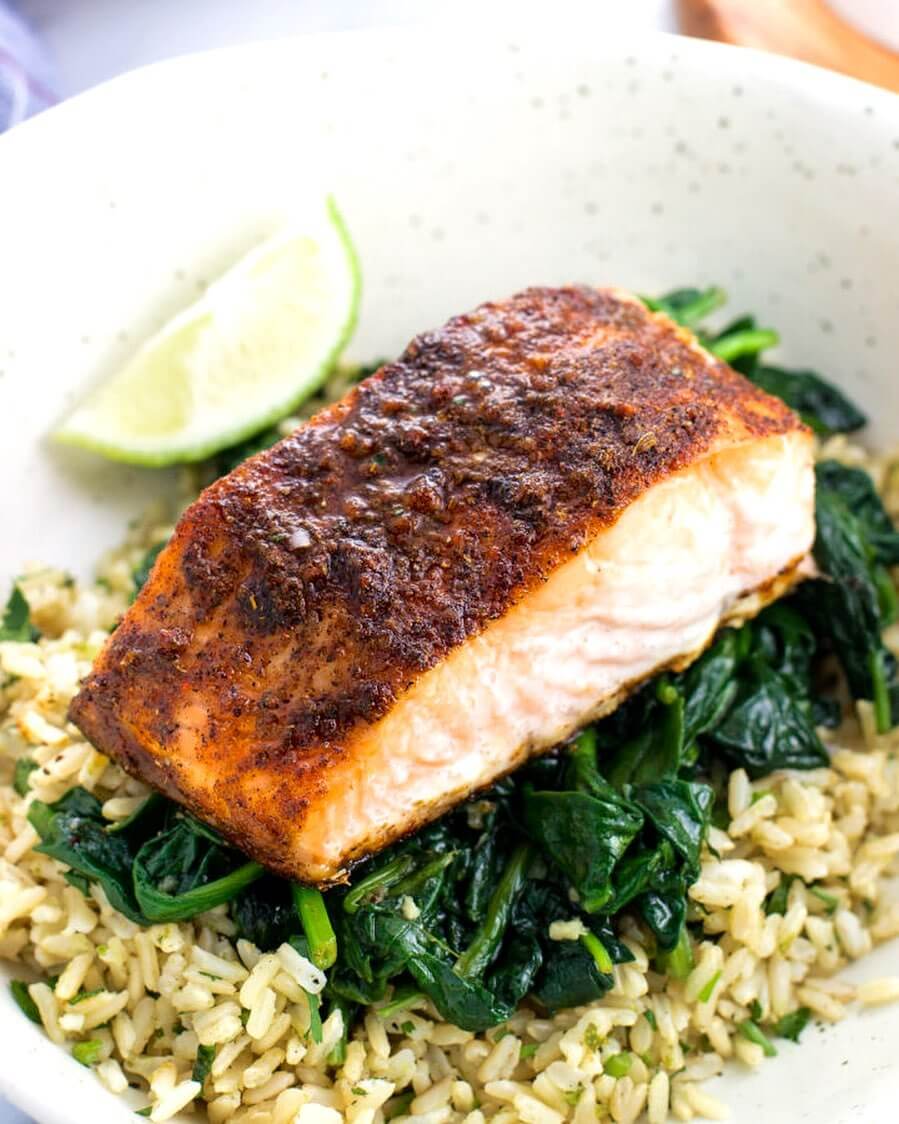 And what's a salmon filet without a bed of delightful greens? Superior Fresh also offers a wide selection of all-organic salad medleys. You'll find arugula, baby romaine, living butter lettuce, and much more. We think the Citrus Splash medley would be great with a pan-fried salmon filet! Find out where to find both ingredients here.
Cougar Cheese
Get yourself and your special someone a selection of one-of-a-kind cheeses while supporting Washington State University education and student employees with Cougar Cheese. Produced at the WSU Creamery, this cheese aged to perfection and ready to ship. You'll find award-winning flavors like Cougar Gold, a rich white cheddar, Viking, a creamy semi-soft Jack, and many others.
Cougar Cheese also offers special seasonal flavors, so check back often to see what unique cheeses are available now. Order it online here.
Fruit and Citrus Milk Soaps from The Old Colony Company
Scented gifts like soaps and perfumes are an intimate choice on Valentines Day – one that's always appreciated! And in the midst of winter, a fruit-scented soap offers an escape to warmer, sunnier times. Whatever scent your loved one loves, you'll find it at The Old Colony Company. Their selection of incredibly moisturizing milk soaps are made with fresh, locally-sourced goat milk and are free of harsh chemicals.
The Old Colony Company offers scents like apple, champagne, cucumber-melon, coconut, and more. Find your favorite here.
B corp certified
What's a B Corp?
When it's used responsibly and ethically, business can be a force for good. You'll know you've found a business that represents those values when you see that it's B Corp certified.
B Lab is on a mission to make a positive impact on the world through business. They measure a company's entire social and environmental impact, awarding their B Corp certification only to businesses that meet their high standards. B Corp businesses must also be transparent and accountable to all of their workers and stakeholders.
Here are some of our favorite B Corps:
French Broad Chocolate
If you want to take your love of chocolate to the next level, check out French Broad Chocolate. Based in Asheville, North Carolina, French Broad Chocolate is the culmination of one couple's adventure and commitment. Co-founders Dan and Jael traveled in a vegetable oil-powered school bus to Costa Rica, where they bought an abandoned cacao plantation and started a cafe called Bread & Chocolate. A few years later, they packed back up and moved back to the US, where they used their expertise to start French Broad Chocolate.
When you try French Broad Chocolate, you'll love its pure chocolatey flavor. But you'll also love its environmental footprint. French Broad Chocolate is committed to sustainability and responsible sourcing, meaning this chocolate is good for the environment and the communities it impacts.
Stoller Family Estate Wines
A turkey farm that housed upwards of 700,000 free-range turkeys at its peak might not sound like the kind of place where you would find world-class wine, but Stoller Family Estate is here to upend your expectations. The Stoller farm had been raising turkeys since 1943, but when it ceased operation, Bill Stoller bought the land and gave it an unexpected afterlife as a vineyard. He knew that the land was perfect for growing grapes, but his vision didn't simply involve tasty vintages. In 2006, Stoller Family Estate became the first winery in the world to achieve LEED Gold certification. Six years later it opened a net-zero tasting room, built using salvaged timber, skylights, and a green roof for a sustainable and high-efficiency design.
Want to taste some of this responsibly-crafted wine? Find it locally using their store locator or order your favorite bottle online.
GoodSam Foods
Bringing quality Columbian products to the US market was the goal that launched GoodSam. With the mission to "be an ally for small farms," GoodSam has worked tirelessly to bring you good foods, including nuts, chocolate, and baking ingredients, while supporting and empowering growers at the source. With a dedicated team and a transparent supply chain, you'll always know where your favorite snacks and ingredients are coming from.
Today, GoodSam has expanded to include Kenyan farmers and products. Whether you want individual products or tasty bundles, you can order them all online.
Jeni's Ice Cream
Ice cream is a Valentines Day classic. If you're looking for some of the creamiest scoops you'll ever dip a spoon into, look no further than Jeni's. These aptly-named Splendid Ice Creams are made with high-quality ingredients, producing more authentic tastes than artificial colors or flavorings. And Jeni's flavors aren't limited to old-fashioned chocolate and vanilla; try unique flavors like Maple-Soaked Pancakes, Boston Cream Pie, Sweet Cream Biscuits and Peach Jam, and many, many more.
Need some Jeni's in your life right now? Find it in your local grocery store, order it online, or have it delivered right to your door.
the produce moms favorites
Dekopon Mandarins
Want more out of your mandarins? Then try The Fruitful Market's Dekopon mandarins! These huge fruits are easy to pick out at the grocery store: they're about the size of a softball and crowned with a distinctive top knot at the stem. They're easy to peel, too, meaning it's even easier to get a burst of citrus nutrition on a busy morning.
Michel Design Works Serveware
If you're nostalgic for Grandma's floral plate set or want to cash in on a trendy Grandmillenial style, you'll love the serveware available from Michel Design Works. Made with quality materials and decorated with lush plant life and gorgeous animals, this serveware is perfect for everyday use or special occasions. Pick your favorite design here.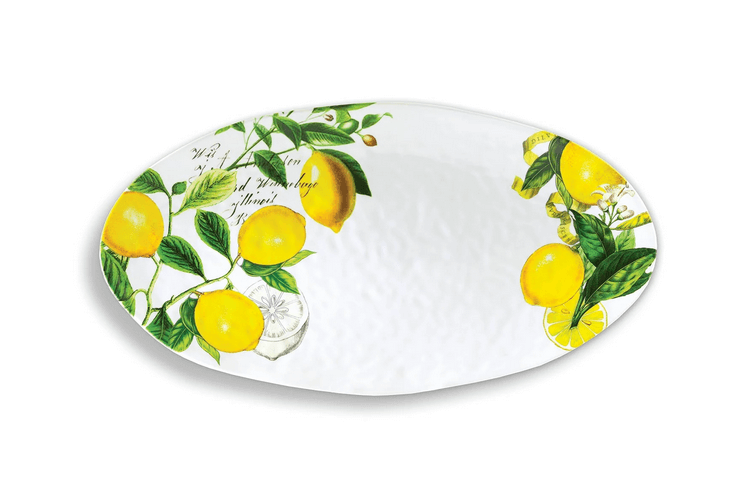 Belmont Peanuts
For nuts like nothing else, shop Belmont Peanuts. Virginia's Finest Peanuts are also the crunchiest around, featuring that savory, nutty flavor you love. Your favorite blends of peanuts are available by the tin, the pack, or in your own custom bundle. Order yours here.
Gutwein Popcorn Company
Homegrown Indiana popcorn is makes the perfect Valentines Day movie snack, and we think there's none better than Gutwein Popcorn. The Gutweins know a thing or two about Indiana agriculture; they've been growing delicious produce since 1906! Order your favorite flavor online here.
Spiceology
No one wants a bland meal on Valentine's Day. With Spiceology, you'll never cook a bland meal again! With kitchen standbys and easy-to-use blends, these spices are convenient and ready to use in all your recipes. Foodservice quality products mean your meals will be seasoned with some of the industry's favorite flavors.
What are your favorite entries on this year's Food Lovers Gift Guide? Do you have any sweet or savory surprises for your special someone this year? Let us know in the comments!
For even more ideas, see last year's gift guide.