Fruit and Herb Flavored Ice Cubes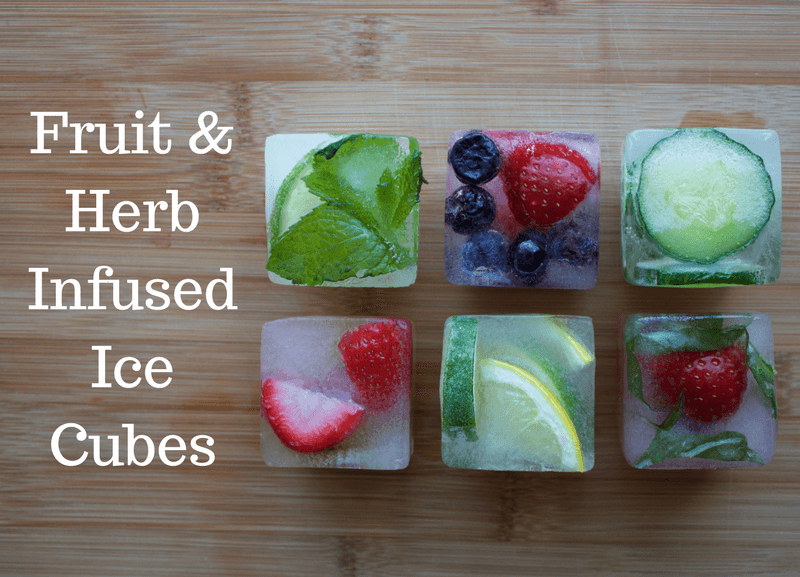 As the weather is warming up you're going to want to find ways to stay cool. Ice cold drinks are a summer must. While ice water is a healthy choice, it's far from exciting. But toss in a few flavored ice cubes and suddenly you have a beautiful, flavorful summer beverage!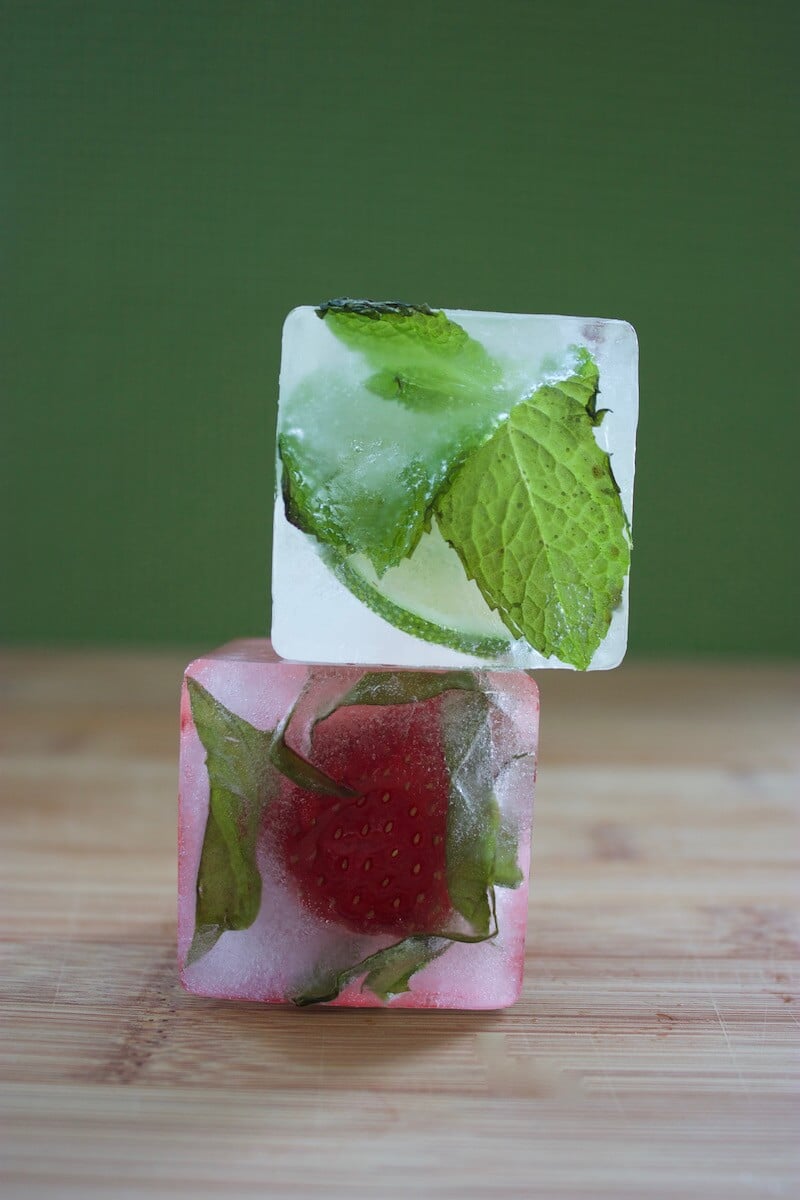 Flavored ice cubes are also a perfect match for flavored sparkling water, fruit infused water, iced tea, cocktails or mocktails, and fruit juice. They add a burst of flavor and a punch of color that will take your summer drinks to the next level.
How To Make Herb and Fruit Infused Ice Cubes
Step 1: Prepare your ingredients. Wash fruit and herbs and chop to your desired size.
Step 2: Place a few pieces of fruit and/or herbs into each compartment of your ice cube tray.
Step 3: Fill the ice cube tray up with water.
Step 4: Freeze.
Water straight from the tap works fine, but it will result in cloudy ice cubes. To get clear ice cubes, use filtered water that has been boiled twice. Let the water cool completely before using. 
You can also blend or puree the fruit and skip the water completely. These pureed fruit cubes are especially great for smoothies and frozen mixed drinks.

The sky's the limit when it comes to flavor combinations! Here are a few of our favorites:
Lemon + Lime

Watermelon + Basil

Strawberry + Basil

Cucumber + Mint

Mint + Lime *great for mojitos!

Blackberry + Mint

Grapefruit + Rosemary

Apple + Pear

Lavender + Mint

Blueberry + Raspberry *The red and blue make this a great combination for Memorial Day or 4th of July!

Mango + Pineapple

Grape + Cherry

Orange + Pineapple

Blueberry + Lemon
Ice cubes take several hours to freeze—be sure to make them ahead of time. Once your ice cubes are frozen through, remove them from the tray and store in a freezer bag. This way, you'll always have some on hand when you want them.
Give these flavored ice cubes a try and you'll be sippin' pretty all summer long!