Episode 75: Feeding Families and Creating Healthy Communities with Brighter Bites CEO Rich Dachman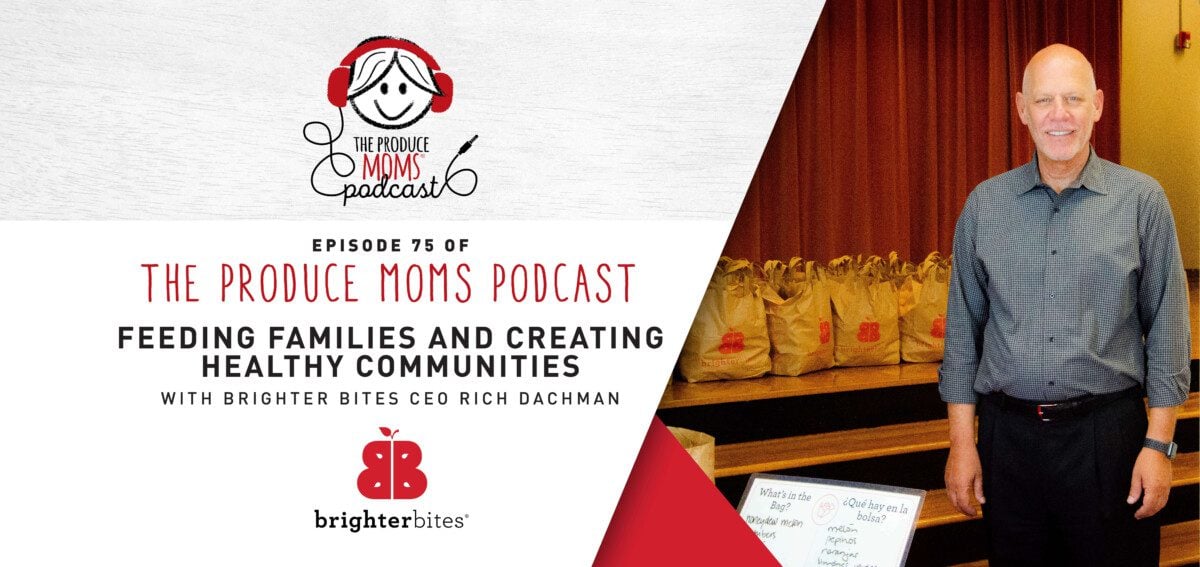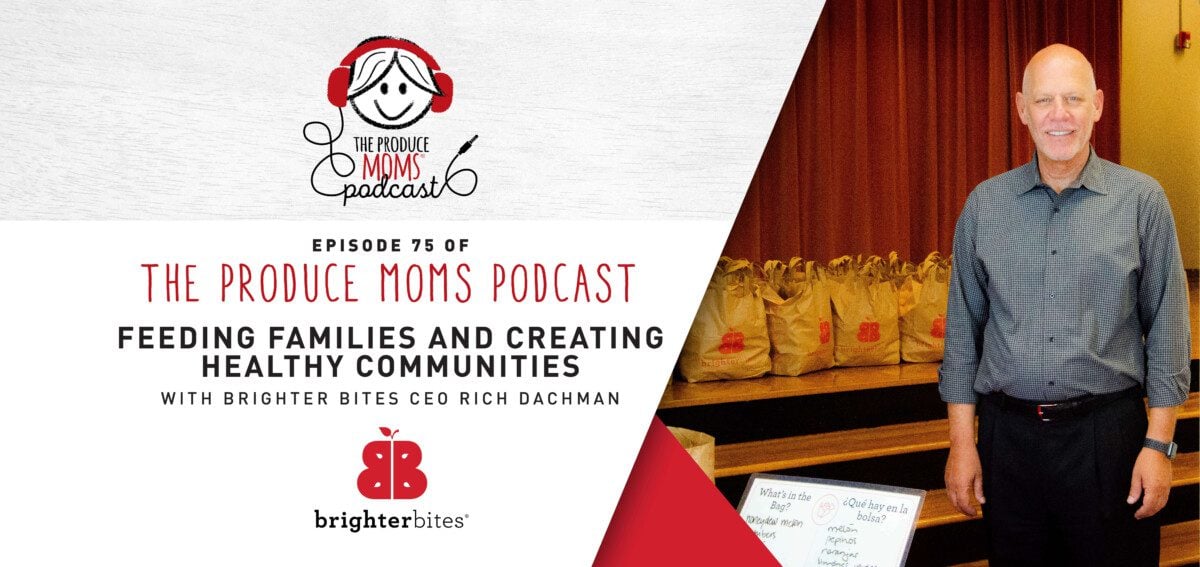 The Produce Moms Podcast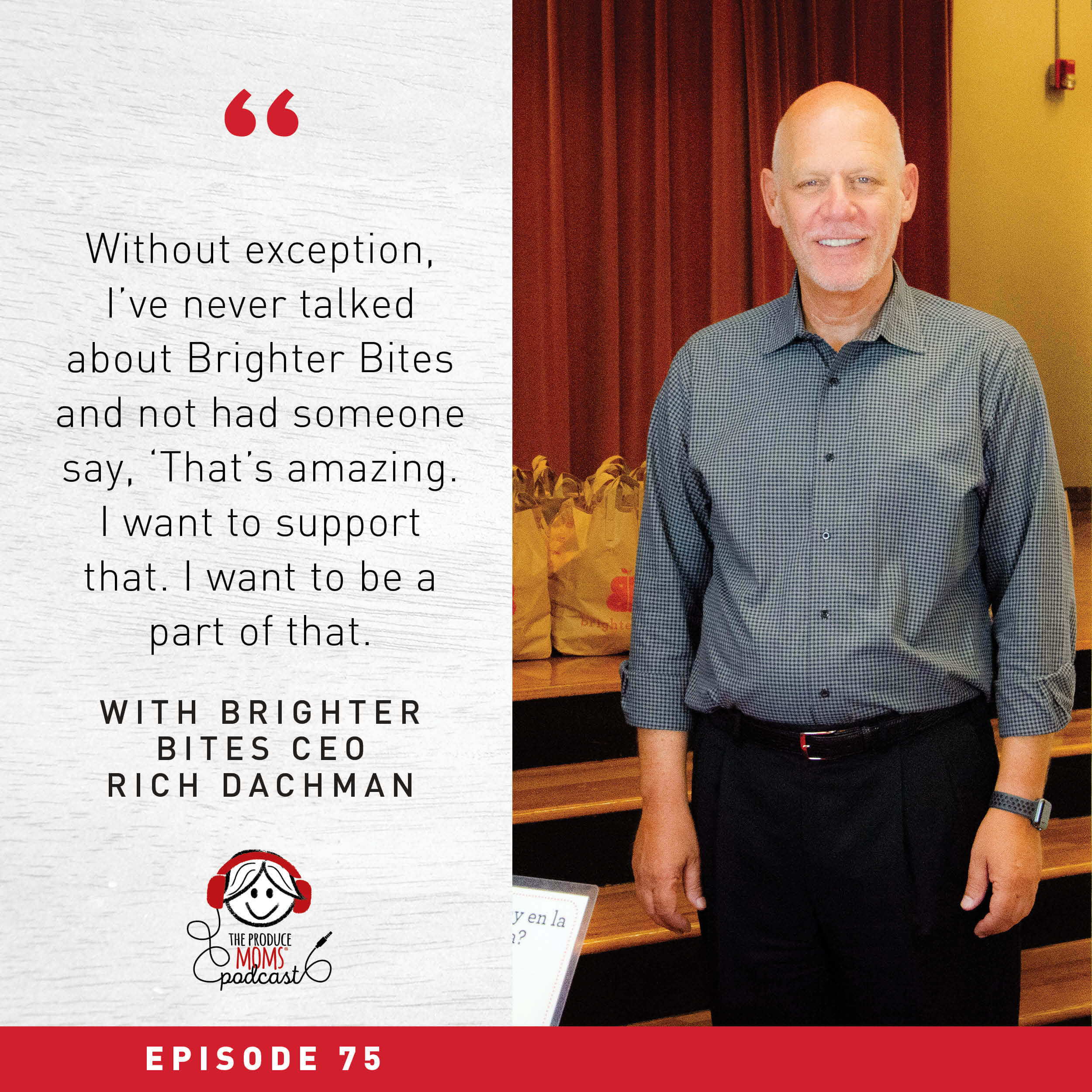 Rich Dachman is the former vice-president of produce for Sysco and was an executive at Sysco for almost three decades. He is now the CEO of the Brighter Brights. 
The road that led him to Brighter Bites started with a newspaper article he read about a Lisa Helfman, a woman on a mission to bring more fruits and vegetables to families. After spending so many years in the produce industry, Rich saw this new opportunity as a higher calling to make a difference in the lives of others. 
Rich connected with the Brighter Bites founders Lisa Helfman and Dr. Shreela Sharma and was soon on the board of directors before ultimately becoming the CEO and running the organization. He's playing a major role in carrying out the non-profit's mantra and ethos: Creating communities of health through fresh food. 
Brighter Bites mission focuses on behavioral changes that support health. When Lisa Helfman first started Brighter Bites, she wanted to start a food co-op to give out produce to families at schools. Over time, Brighter Bites began partnering with food banks around the country. 
They now provide fresh and healthy produce to families through schools alongside a nutrition education program that helps students and their families understand the essentials of healthy eating. 
"The produce industry is a higher-calling industry. It's a mission-driven industry. We're supplying the world with the most nutrient-dense food….period." – Lori Taylor (03:52-4:05)
Brighter Bites started in one school,  and now it's in over a hundred schools. A project that started with just a few families now reaches over 25,000 families with that number continuing to grow. 
The Impact Brighter Bites is Making to the Fresh Produce Industry 
Businesses in the produce industry tend to focus on consumption…both for business and public health reasons. 
Brighter Bites wants people to eat more fruits and vegetables as part of the goal of combating obesity and diabetes, especially in children. 
Brighter Bites is the only non-profit program that actually gives the food to the families, educates them on health, and has a direct impact on their wellbeing. 
Brighter Bites is focusing on making healthy eating fun. They're helping food-insecure communities get the nutrition they need. Creating a community around health makes the process of giving food to families an extraordinary experience for the organization, its volunteers, teachers, and parents. 
The services that Brighter Bites provides is free to families. They organization welcomes donations on their website and offers a wide range of volunteer opportunities. 
When people read about Brighter Bites, when they hear about it and  see it, they want to get behind it. 
Brighter Bites is creating consumers for the produce industry in a sustainable way. Schools and their families continue to eat fruits and vegetables long after they're no longer in the program. Creating new  consumers is good for health and for humanity. It's good for the entire produce industry. 
How To Get Involved
Join The Produce Moms Group on

Facebook

and continue the discussion every week! 

You can learn more about Brighter Bites and their mission by visiting their website at

www.brighterbites.org

.
If you liked this episode, be sure to subscribe and leave a quick review on iTunes. It would mean the world to hear your feedback and we'd love for you to help us spread the word!
Other Episodes You May Like