Episode 158: Alyson McIntyre-Reiger and Dr. Carol Werhan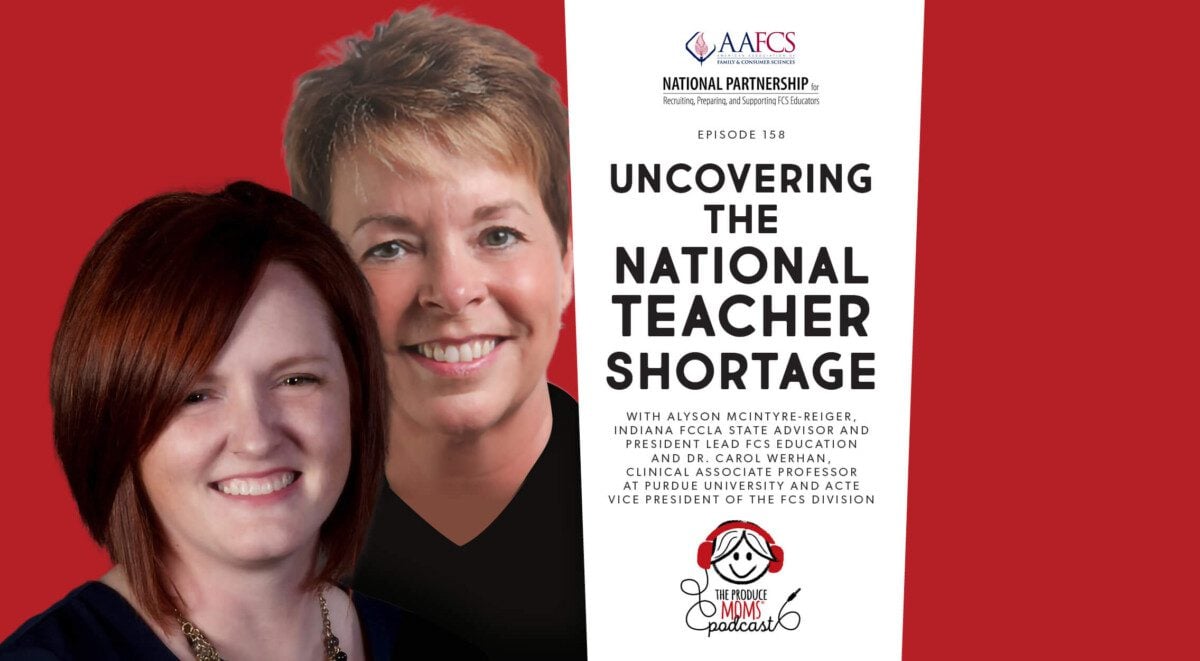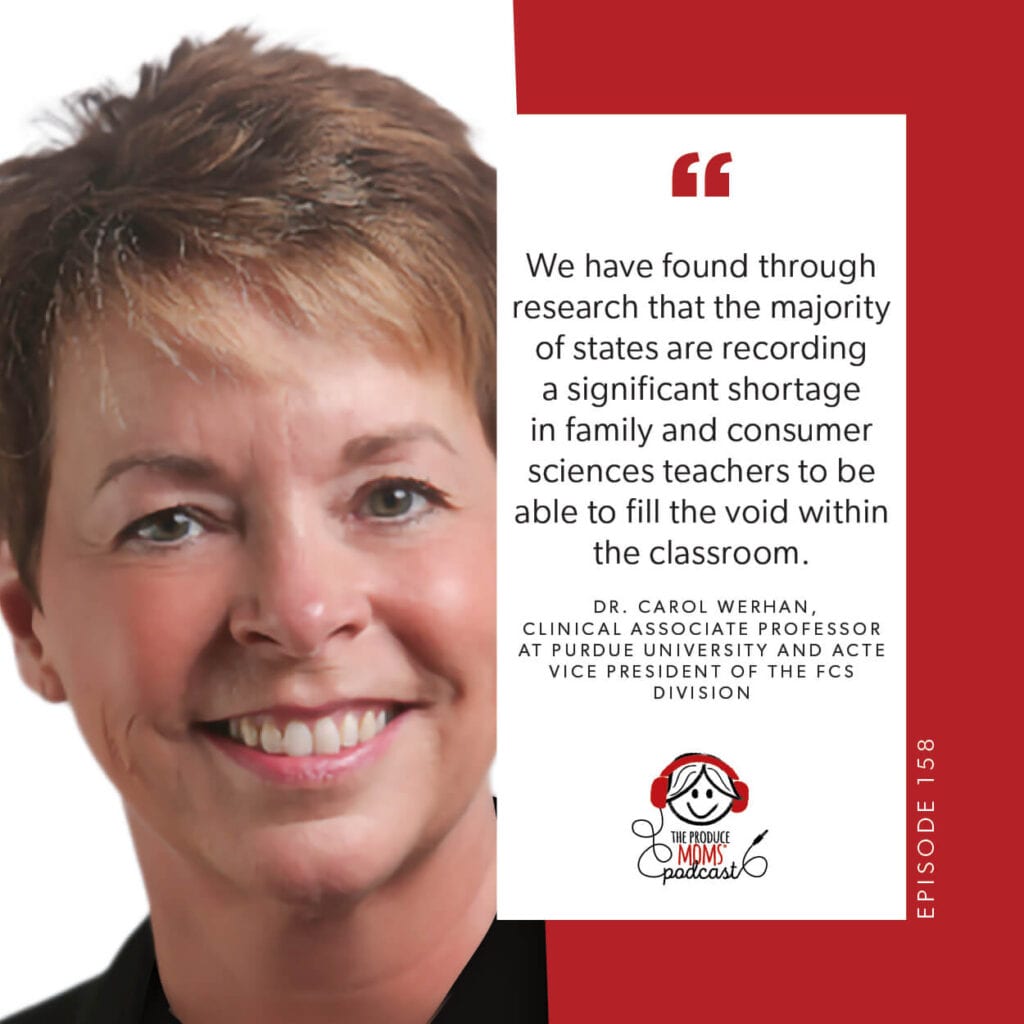 Dr. Carol Werhan and Alyson McIntyre-Reiger are both former family and consumer sciences teachers who are now passionately doing all they can with the FCCLA to help put an end to the national teacher shortage, specifically with FCS educators. Where is this shortage coming from?
Carol started research a few years ago to identify where the teacher shortages are, and also determine ways to increase the number of students going into secondary education and working on recruiting. Even though there's a shortage of educators, there doesn't seem to be a shortage in interest of students enrolling in family and consumer sciences courses. What does Carol think is at the root of our teacher shortage? For one, in the United States, there's a downplay of respect for the teaching profession across the board, whether we're talking about pay rate, respect or classroom size. This is a vast contrast to 50 or more years ago when parents used to encourage kids to go into teaching and educating as a highly respected career.
There's also a misperception of how available the job is. Carol regularly meets with students at Purdue University who are interested in "people-centric" sciences, like being a family and consumer sciences teacher, but they usually have the assumption that there aren't any jobs. In actuality, plenty of students are getting jobs as a family and consumer sciences educator months before they graduate college. On that same note, just within the past two months, Alyson has even seen seven different programs looking to hire a new teacher… not a teacher to replace someone that has left or retired, a new staff member because of growth of their program.
If there's such great interest from students, why is there a shortage? For one, underserved schools are struggling to get educators in the door. Unlike the 1950's-1980's when graduates would go to where the jobs are, students now have the availability to locate a job wherever they want to go. Carol says most students like to go back and teach in the area where they grew up.
There is an opportunity for underserved or rural communities to take a "grow your own" approach to finding educators. Some schools are agreeing to give high school graduates the first rights to a job when they finish college. In Indiana, for example, there's a scholarship program from the Commission for Higher Education that will help pay the tuition for students who are interested in teaching as long as the student agrees to teach for five years.
Did you know there are only around 3.2 million teachers available to serve 98,000 of the public schools in the United States?
Alyson has played a huge role in a grant through the USDA which was inspired by the teacher shortage, especially in the Northeast/New England area of the United States, which is lacking teacher preparation programs. The USDA instigated the grant after seeing a shortage of family and consumer sciences educators as a way to try and recruit, prepare and support new educators.
How are colleges trying to support the preparation of family and consumer sciences educators? Colleges like Purdue and most states have programs that help someone transition their degree from, for example, nutrition or child development, into family and consumer sciences. If someone is interested and has an overlapping or similar background, these programs will support them in that transition.
"You can be your industry's number one recruiter just by the way you carry yourself." – Lori Taylor (24:56-25:00)
Become a Teacher Day is a yearly event held in Bankers Life Fieldhouse in Indianapolis where 32 universities are able to come and set up booths to inform and recruit students about a career path as a teacher. Just this last year Become a Teacher Day had its biggest year yet by putting 650 students into the pathway of teaching. The focus is kept on sharing with students what they need to know about entering the education field. College students also attend to share their insights on what the journey is light, set expectations and paint the picture of what it is like in and out of the classroom.
Instead of having to visit colleges individually, students get access and information to 32 different programs, helping universities get in front of the students they want to target and helping students shorten the timeline of deciding to become an FCS teacher. Carol also says they try to encourage current FCS teachers at the middle or high school level to talk about why being a family and consumer sciences educator is a great career. She hears many students talk about how they want to be like their FCS teacher and have that same passion, so having teachers share in detail acts as a seed planting recruitment mechanism.
How to get involved
Join The Produce Moms Group on Facebook and continue the discussion every week!
Reach out to us – we'd love to hear more about where you are in life and business! Find out more here.
If you liked this episode, be sure to subscribe and leave a quick review on iTunes. It would mean the world to hear your feedback and we'd love for you to help us spread the word!
Previous episodes you may enjoy