Episode 148: Ashley Weingart
Mar 31, 2021, Updated Jun 11, 2021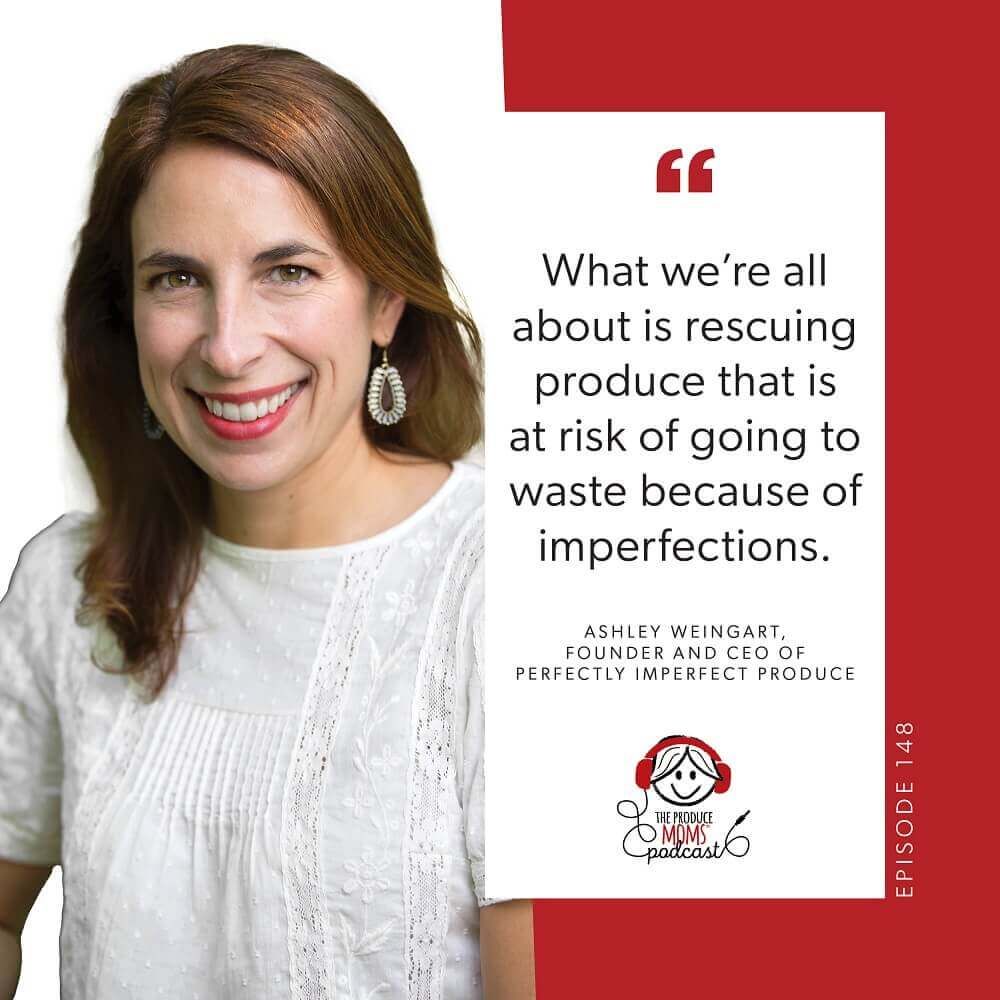 Ashley Weingart never set out to create a business, she just wanted to find a solution to a huge produce waste problem. While working for her husband's family business Weingart Produce, Ashley would visit farms and witness firsthand the shocking amount of produce that was left in the field.
A perfectly good, healthy and nutritious piece of produce could be left in the field or rejected by buyers because of minor blemishes, being slightly off-sized or off-colored, which didn't sit well with Ashley. She couldn't watch perfectly edible produce get thrown out or plowed under when back at home, her community had people going hungry and students who don't have access to fruits and vegetables.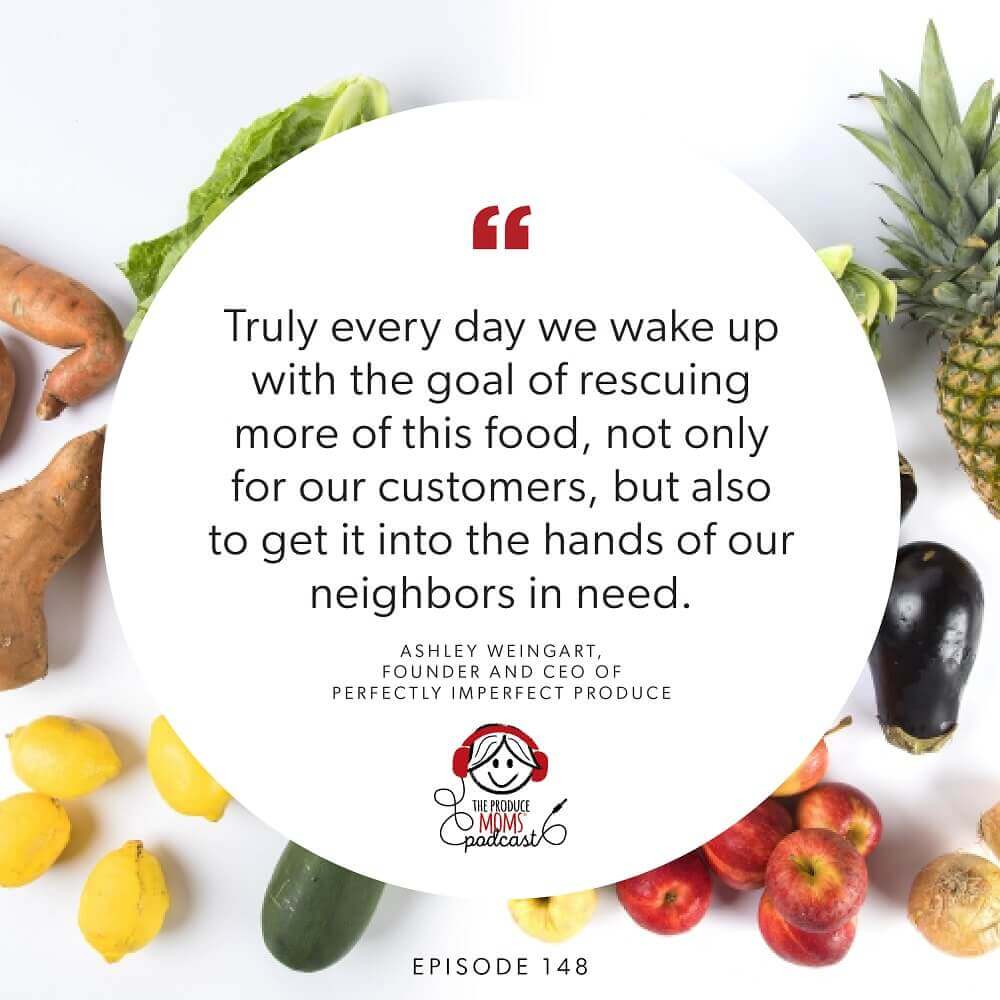 Did you know that more than half of the food that's produced in our nation goes to waste? A fire was struck and Ashley created a program for Weingart Produce to find a home for more of this produce and get it in the hands of people who don't have enough of it. What Ashley found, however, was that the average consumer who does have access to regular produce was extremely interested in purchasing "imperfect produce". But just one year later after starting the program in 2016, Weingart Produce shut down and Ashley had to figure out what to do next. Everyone in the community who saw the impact of what the program did in just one year encouraged her to keep going, which is where Perfectly Imperfect Produce started.
Perfectly Imperfect Produce is a subscription box model that lets consumers choose boxes of produce based on size, organic or conventional, and how much fruits or vegetables they want. At the beginning, boxes were just a mixed bag of all the different items PIP received without any customization available, but the team quickly realized that's not what consumers wanted. Some boxes fit the needs of consumers who love the surprise element. Getting new produce items they've never used before and figuring out what to do with them is exactly what's been missing! For other consumers, like the busy mom or dad who wants to provide their family with healthy meals, but don't have time for creativity, boxes like the Salad Bar Box, Soup Box or Smoothie Box are exactly what they need.
You might be wondering why grocery retailers don't offer more imperfect produce. There's been an abundant amount of studies that misshapen or minorly-blemished fruits and veggies sold in brick-and-mortar retailers end up creating a larger carbon footprint because they just go to waste. It's critical that direct to consumer solutions like Perfectly Imperfect Produce are available for the consumers who will gladly enjoy these overlooked pieces of produce.
Even the CDC shows that under 10% of Americans are eating the recommended daily amounts of fruits and vegetables, even though there's plenty of supply to go around. Ashley's company picks up extra produce from a local farm may have, for example, because of an overstock of items they grew for a restaurant that isn't in business anymore or can't utilize all of the produce because they are serving a smaller amount of customers. They also pick up items that are too small, too large, blemished, scraped, scarred, discolored and so forth from farms and local wholesalers. On top of selling to average consumers, Perfectly Imperfect Produce makes weekly donations to local Ohio food pantries to serve their mission of reducing food waste through improving healthy food access.
Perfectly Imperfect Produce has just launched a Salad Bar Box, which includes local greens and salad staples, like cucumbers or tomatoes, plus extra goodies to make a delicious, creative salad. They also have Soup Boxes with everything you need to make a healthy, soothing soup, and Smoothie Boxes which includes the exact produce you need to jumpstart your morning or fuel your workout. There's also a new video series with local Ohio chef Douglas Katz who's walking you through specific produce items, what the differences in varieties are, and how to chop, slice, store and prepare them. Last month Douglas dove into winter squash and explained all the differences between acorn, butternut, spaghetti and Della cotta!
"We're really passionate about demystifying fruits and vegetables and making them more approachable for the average home chef who wants to eat healthier, wants to get their kids and their family excited about eating more fruits and vegetables, but just needs a little help understanding what to do with those items." – Ashley Weingart (22:08-22:30)
Ready to get your hands on a box of Perfectly Imperfect Produce? You can purchase at their website www.perfectlyimperfectproduce.com and choose from an all fruit box, all vegetable box, or mixed box, either organic or conventional, in a size that accommodates your family. Deliveries are available Wednesday through Friday to all of Northeast Ohio, and the Columbus, Cincinnati, Dayton and Toledo area on a weekly, biweekly or monthly basis. Meal kits are just launching too! All of the ingredients are included for a specific recipe and the produce is chopped, diced and sliced for you.
How to get involved
Join The Produce Moms Group on Facebook and continue the discussion every week!
Reach out to us – we'd love to hear more about where you are in life and business! Find out more here.
If you liked this episode, be sure to subscribe and leave a quick review on iTunes. It would mean the world to hear your feedback and we'd love for you to help us spread the word!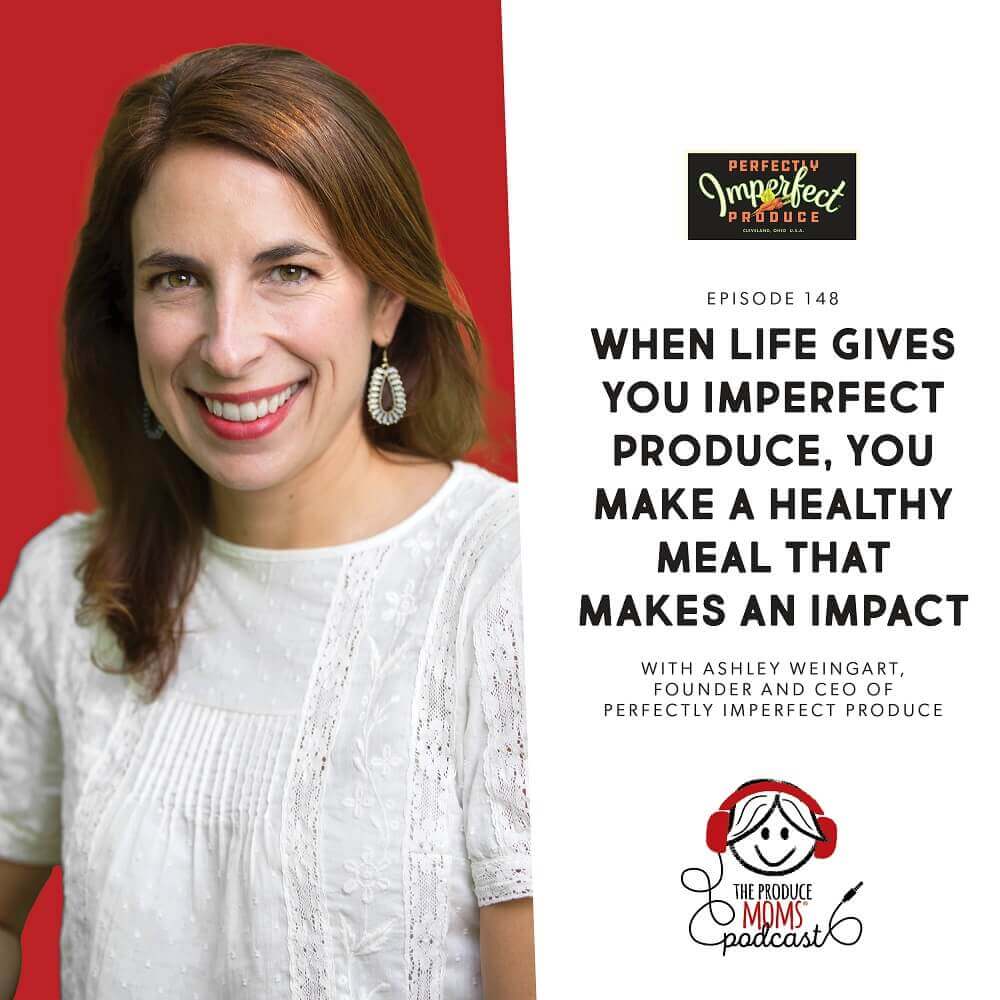 Previous episodes you may enjoy