Episode 145: Nick Carter
Mar 17, 2021, Updated Jul 01, 2021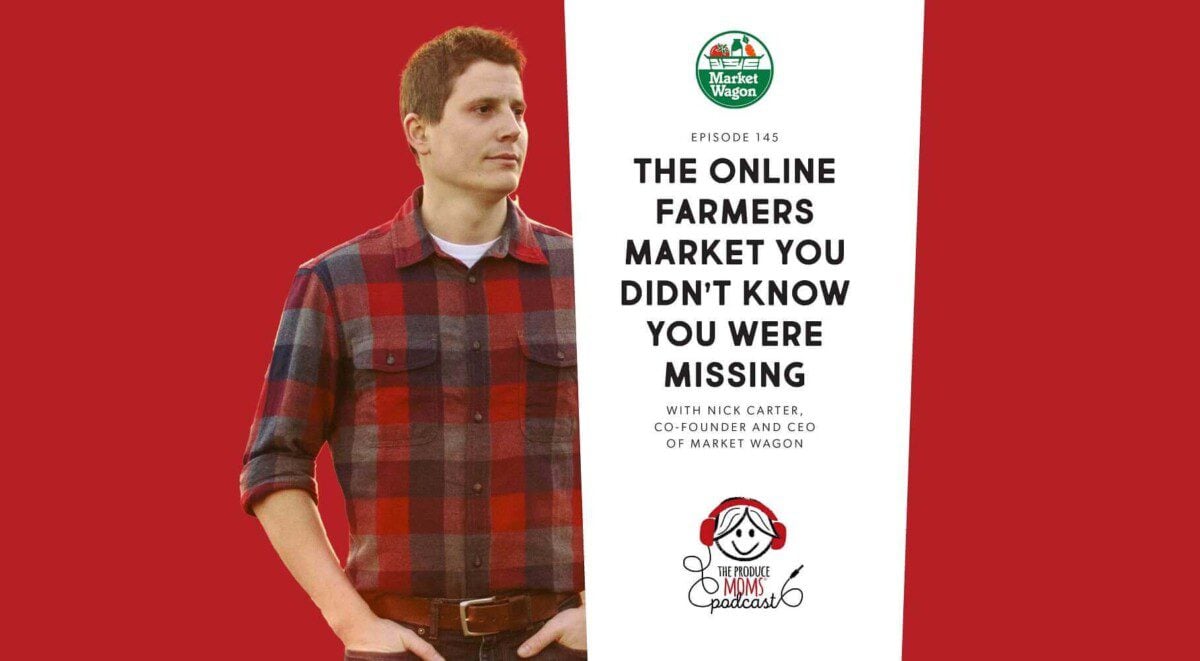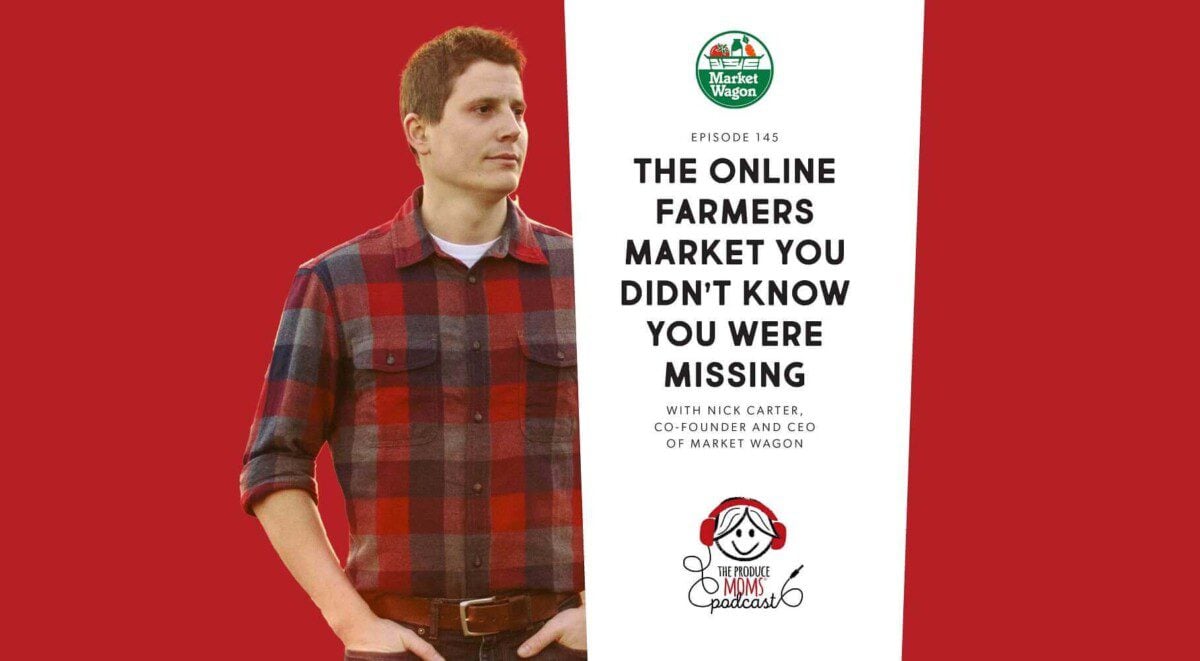 Nick Carter, fourth generation farmer, author of "More Than A Mile: What America Needs From Local Food", and co-founder and CEO of Market Wagon is on a mission to connect "agra" with "culture" so we can bring back the connection we're missing and fabric that holds us together with food.
Market Wagon is an online "farmers market" connecting food consumers directly with local farmers and artisans. It's a direct to consumer portal and online community where you can buy specific foods from vetted artisans and farmers in your area. On top of being able to purchase produce, meat, dairy, eggs, prepared foods, baked goods and snack foods from those local to you, you can communicate with them too! Just like when you walk around a farmers market and you chat with vendors at the booths you walk up to, Market Wagon gives you that same opportunity.
"So much socialization takes place around food. So much community is built around food and we lost that and didn't know it and we're trying to restore it." – Nick Carter (10:22-10:35)
Before Market Wagon, Nick created a startup called Husk, which he also calls one of the biggest failures in his repertoire. Although Husk looked successful on the surface by helping local farmers build a community of local suppliers to get into grocery stores, they started to find out the grocery stores weren't such a fan of this idea. These grocery stores didn't want to change how they sourced food, they just wanted to have a few, local items they could showcase on a marquee.
Some of our greatest failures lead to our greatest successes, which is why Husk inspired the start of Market Wagon. All it took were 12 customers to order online and come pick up their goods for Nick to know he was on to something. A few months later because of the customer demand, Market Wagon started offering home delivery. Today, the company has 24 locations (soon to be 50) with over 1,000 vendors and tens of thousands of customers.
The whole mission behind Market Wagon is to reconnect "agra" and "culture". Over the last 20-30 years, we've been a period called the industrial food complex. When food was industrialized and turned into a consumer good that is manufactured "somewhere out in the world" that people purchase and eat just for calories, we lost the true meaning of food, which is a fabric that holds us together.
But wait, are all the farmers and artisans on Market Wagon really local? Yes, and Market Wagon ensures this because sellers actually have to appear at the Market Wagon facility with their food or products so Market Wagon can deliver the orders. Not only does a seller have to be local to Market Wagon geographically, but they have to participate in the online communication.
Market Wagon considers someone local to you, the consumer, if you could actually visit their farm or see them at a farmers market and get to know them. If a seller is a part of a giant factory or production, they're not a fit for Market Wagon. A local artisan selling baked goods where you, the consumer, can get to know the person behind the food online (or in person) is who Market Wagon hosts on their marketplace. Market Wagon has also doubled down on efforts to help support chefs in converting some of their menu items into heat-and-eat prepared meals, or create build-your-own recipe meal kits.
"You can follow your favorite farmers and then you can receive updates from them. We're building a community because that connection is what food is all about." – Nick Carter (9:19-9:28)
Even though 44 million people currently have access to Market Wagon, the goal is to be available from coast to coast over the next few years. More and more people have a need to stay home and not visit the grocery store, let alone a farmers market, as often. Nick encourages you to not only purchase products and produce off of Market Wagon, but to connect with the farmers behind them. As Nick says, they love to talk about what they do and build a relationship with you, the consumer, so he suggests asking them questions like, "how did you produce this?" or "do you use chemicals or synthetic fertilizers?".
Lastly, Nick recommends you try your hand at growing food yourself! Even if it's just a pot of tomatoes or cilantro on your apartment balcony, by growing something edible you're going to use in your kitchen, it'll give you appreciation and gratitude for our farmers, the work they put in and the risks they take to feed us all every day.
How to get involved
Join The Produce Moms Group on Facebook and continue the discussion every week!
Reach out to us – we'd love to hear more about where you are in life and business! Find out more here.
If you liked this episode, be sure to subscribe and leave a quick review on iTunes. It would mean the world to hear your feedback and we'd love for you to help us spread the word!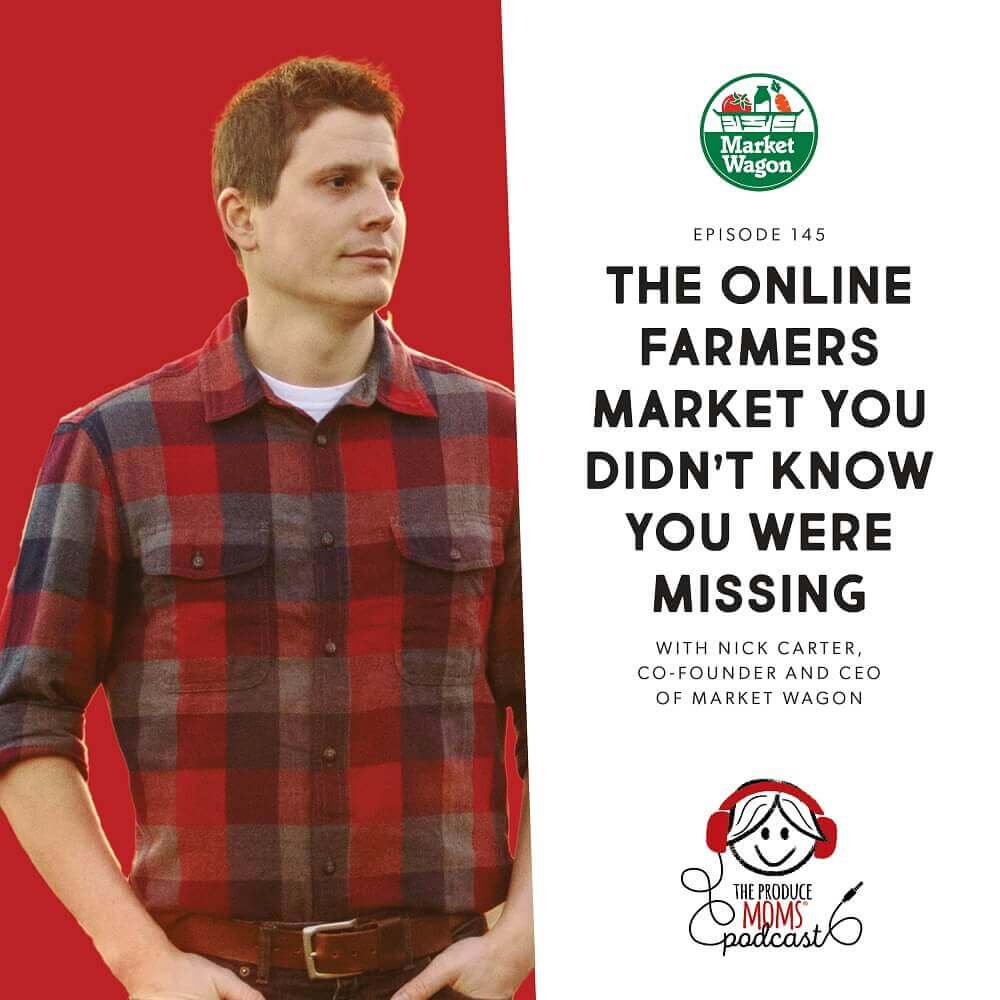 Previous episodes you may enjoy