Episode 139: Derk Hendriksen
Feb 03, 2021, Updated Jun 11, 2021
From the Netherlands to Belgium, France then all across America, Derk Hendriksen has had an exciting career that now fuels his passion for sustainability and social enterprise. Now, as co-CEO of Treasure8, Derk is helping achieve the one thing we all desire: a healthier planet where nutritious food is available to everyone at an affordable price.
Derk started his career working in marketing for Coca-Cola until 2018 when he decided to try something different. He started Hendriksen Ventures with a focus on helping large and small organizations and startups drive purpose-driven growth. Familiar with Simen Sinek or Larry Fink? Both were inspirations for Hendriksen to help companies be successful with a focus on a just cause.
Although Derk was accused of "committing career suicide" when moving into sustainability, Derk's work with EKOCENTER™ (part of The Coca-Cola Company) is what really lit his passion for sustainability and social enterprise. EKOCENTER™  is, as Derk describes them, a "downtown in a box" that brings clean water, electricity, connectivity and WiFi services to disadvantaged communities and empowers the women in the community to run them.
Soon after, Derk met Timothy Childs (who's also the founder of TCHO Chocolate) who was looking for someone to help run his company, Treasure8, a technology and partnership platform on a mission to create nutrition security around the world.
"We have a health crisis, a social crisis, an economic crisis and a climate crisis all coming together at the same time." – Derk Hendriksen (9:15-9:20)
What does deploying nutrition for humanity even mean? Well, Treasure8 is using their platform to meet four, major nutrition security objectives. Those objectives are: enabling technology-driven food production, reducing food loss and waste, meeting food safety and nutrition standards, and reducing food risks and crises.
How does Treasure8 do this? Timothy has acquired an exclusive license to technology from the USDA called SAUNA™, a dehydration technology that maximizes underlying nutrition when dehydrating fresh produce. It can be used in conjunction with other dehydration technologies, like freeze drying or hot and cold air. SAUNA™ provides more nutrition and more flavor while being less harmful to the environment.
"It's about healthier people, healthier planet, healthier performance, healthier profit." Derk Hendriksen (15:43-15:48)
With their groundbreaking approach to creating a healthy, sustainable planet where nutrient-dense food is available to all, Treasure8 has trademarked the term Resource Revolution®.
Treasure8 approaches the food system from a regenerative lens. Have you ever heard the term "value chain"? Instead, Treasure8 looks at things as a "value circle", so they can always help their mission, help their partners, and help the ecosystem, while being regenerative.
There are five steps to Treasure8's Resource Revolution®:
(Re) Source produce in a sustainable manner while looking at ways to make the post-harvest or post-production a nutrition resource
(Re) Form the process by using SAUNA-grade dehydration which maintains nutritional density and furthers Treasure8's mission of providing nutrition to everyone in the world at an affordable price
(Re) Deploy by generating scale through CPG companies, producers and larger businesses that can help bring nutrition to people that need it
(Re) Fuel Treasure8's production process by reducing their carbon footprint and using biomass to generate fuel
(Re) Charge the ecosystem by using microbes to improve soil health and increase yield quantity
Treasure8 has now partnered with the Mariani Packing Company, the largest, independently family-owned, dried fruit business who's been operating since 1906! Mariani Packing Company sources, dries and manufactures their own produce, selling their own brand and ingredients. They have a very strong, operational platform, which is exactly what Treasure8 needs in a partner. The best part about Mariani's dried food is they use absolutely nothing to process the dehydrated produce!
How to get involved
Join The Produce Moms Group on Facebook and continue the discussion every week!
Reach out to us – we'd love to hear more about where you are in life and business! Find out more here.
If you liked this episode, be sure to subscribe and leave a quick review on iTunes. It would mean the world to hear your feedback and we'd love for you to help us spread the word!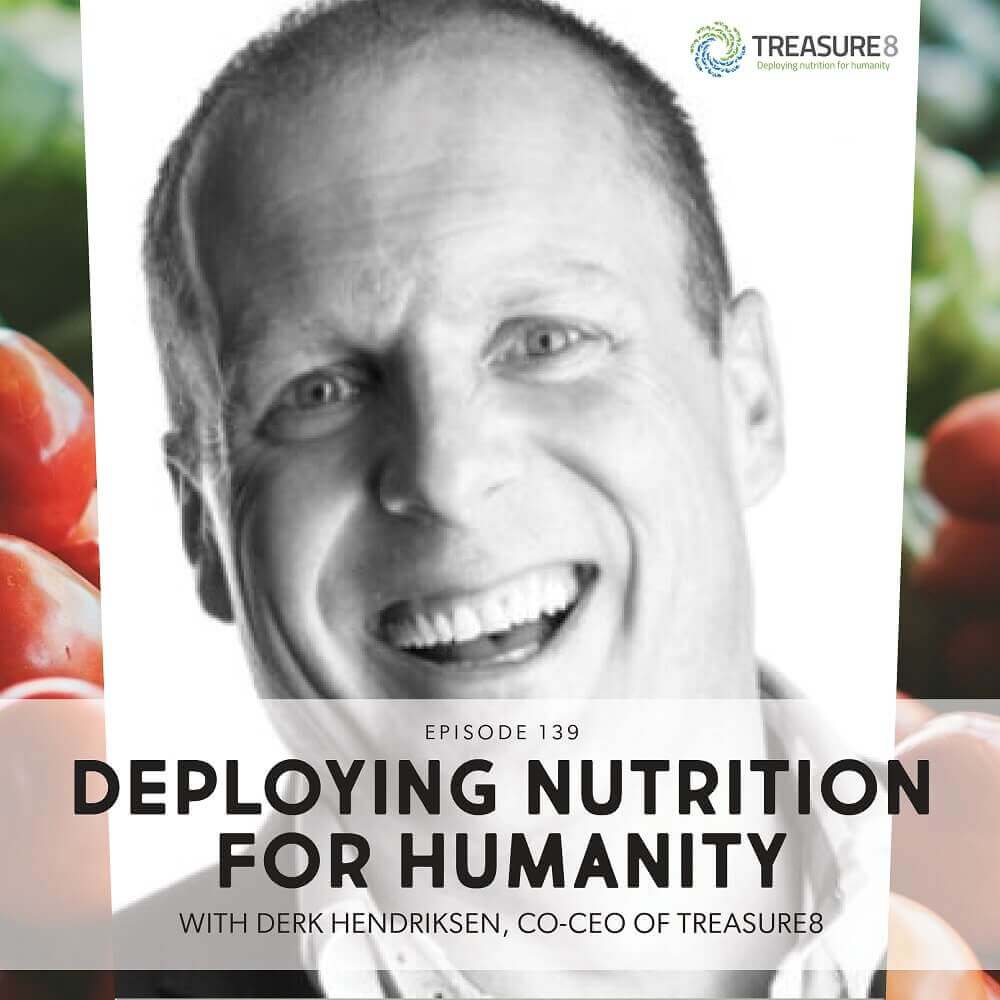 Previous episodes you may enjoy