Episode 115: Tim Busby and Kurt Wagaman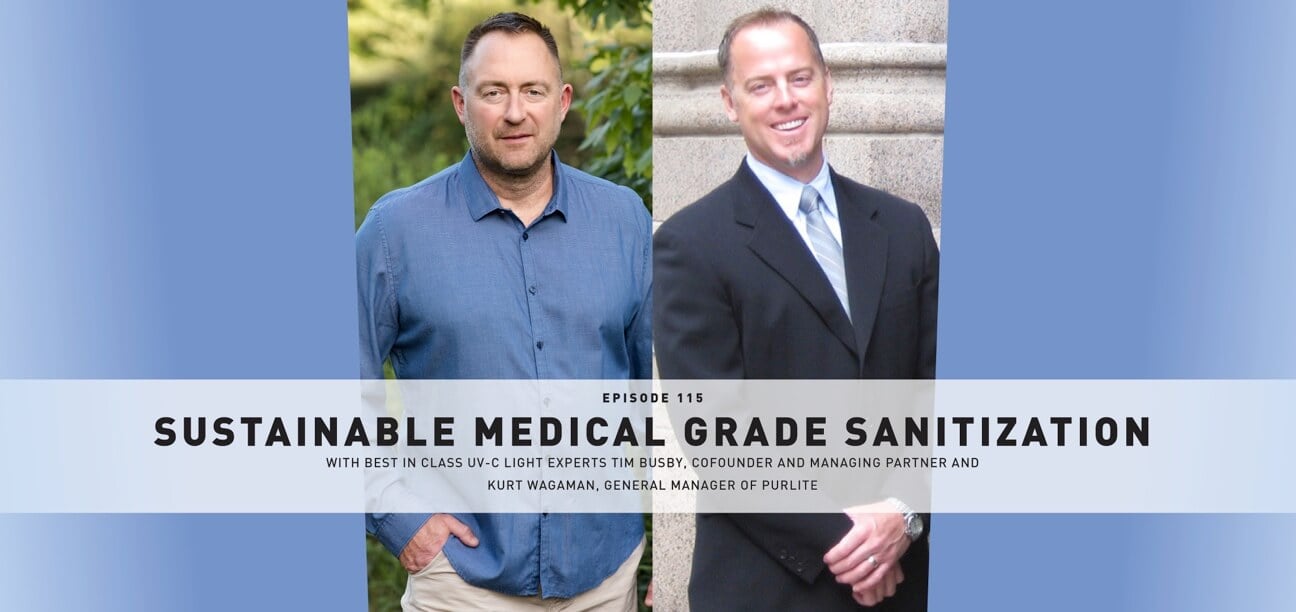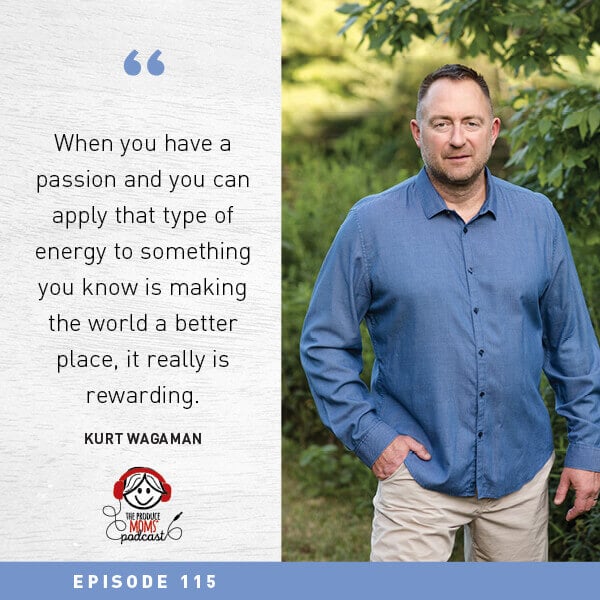 If the U.S. Navy and most hospitals have access to chemical-free cleaning devices, why can't I?
That probably isn't a question you've ever asked yourself, but thankfully, it's one Tim Busby, co-founder and managing partner of PurLite and Kurt Wagaman, general manager of PurLite asked themselves. PurLite was founded a few years ago and provides sanitization with UV-C light, which is very prevalent in medical settings, hospitals, and in the military.
Tim Busby is a true entrepreneur, always looking to fill a white space in the market, think differently and come up with new products. He had a relationship with an inventor that was looking at creating a take home device so that, for example, moms can take this level of cleaning home with them from the hospital after giving birth, rather than having to resort to chemicals.
Not only has this become a game-changing solution for moms and families everywhere, now with COVID-19, utilizing such high-quality sanitization solutions such as UV-C light is essential unless you want to keep exposing your household to harmful chemicals. PurLite's tagline is "sunshine in a box" because at the end of the day, that's what UV-C light is!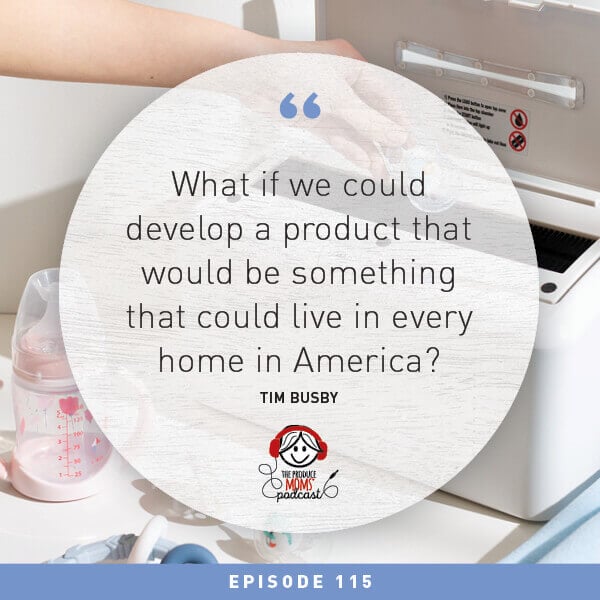 So how does this work exactly?
When you think about it, the sun does a lot of sanitizing for us. By harnessing the power of UV-C rays (which are reflective), you're utilizing sanitization that is chemical-free, available in safe applications that limit the reuse of packing items. You can quite literally clean your household items like headphones, cellphones, remote controls, credit cards, cloth face masks, pacifiers, and more with light instead of Clorox or other well-known, chemical-laden cleaning brands out there.
This medical-grade technology can sanitize at a level higher than 99%. In a lab setting, PurLite tests between 99.9% and 99.99% sanitized, depending on the pathogen.
You may be asking yourself if UV-C light kills all bacterias and viruses? UV-C light does effectively get rid of E. coli, H1N1, Avian, Swine and other common coronaviruses based on the amount of time it's exposed to the light. There's no need to change light bulbs constantly or install any difficult equipment to use PurLite, either. One of their units is about the size of a toaster or tissue box and it takes seconds to sanitize your items.
"When you say medical grade, you're putting yourself in a pretty high priority list." – Tim Busby (8:06-8:12)
Tim and Kurt have been focused on providing this need well before the coronavirus pandemic because they saw the ability UV-C has to maximize a home's cleaning regimen and improve the sustainability of our world. A true entrepreneur, Tim is always looking for opportunities to improve lives and create products that provide valuable solutions, which is why he's so passionate about educating the market that UV-C light even exists.
It's been Kurt's and the rest of the PurLite team's priority to make sure their devices are readily available when many supply chains have been disrupted. Let's be honest: have you had at least one experience where finding cleaning items like Clorox wipes was difficult during this pandemic? Not only that, PurLite's device is extremely affordable compared to the UV-C that's used in hospitals and costs tens of thousands of dollars.
Yes, PurLite is an investment, but it's an investment in the health, safety and sanitization of your entire family. Plus, it's sustainable!
How to get involved
Join The Produce Moms Group on Facebook and continue the discussion every week!
Reach out to us – we'd love to hear more about where you are in life and business! Find out more here.
If you liked this episode, be sure to subscribe and leave a quick review on iTunes. It would mean the world to hear your feedback and we'd love for you to help us spread the word!
Previous episodes you may enjoy