Episode 104: Stefani Sassos
Jun 24, 2020, Updated Jun 11, 2021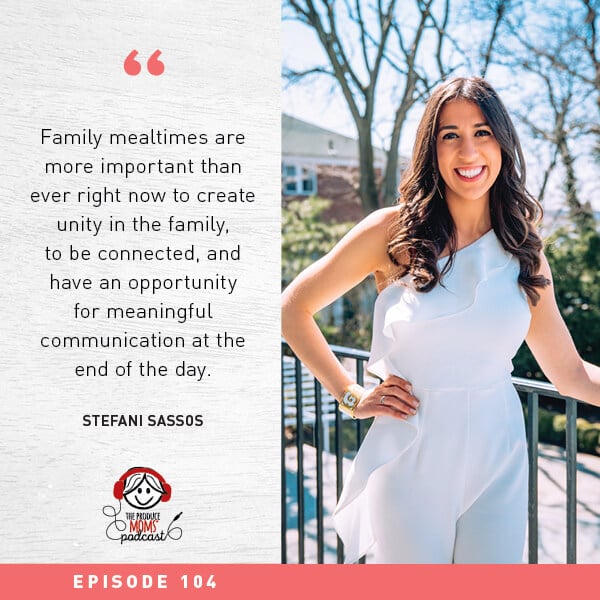 Stefani Sassos, MS, RDN, CSO, CDN is a Registered Dietitian Nutritionist for the Good Housekeeping Institute. She has been involved in everything from clinical work, work as a fitness instructor, private practice, and is also Board Certified in Oncology as a Nutrition Specialist.
As the head of the Nutritional Lab for the Good Housekeeping Institute, Stefani gets to be involved in the testing of all sorts of new fitness equipment and products.
We probably don't even need to tell you this, but, the realm of fitness, wellness, and nutrition is full of misinformation. Trends and fads slide in and out of the public eye, each one touting incredible results.
Good Housekeeping is committed to thoroughly testing anything before it gets a seal of approval, and their seal of approval is backed by a warranty. They understand that just because something is trendy doesn't mean that it is  legitimate or a quality product.
Stefani joined us in a conversation this week to talk about the benefits of family mealtime, how to make mealtime fun for your kids, and the incredible work Good Housekeeping is doing in their Wellness and Nutrition labs.
The Benefits of Family Mealtime
For many of us, the recent pandemic has brought us back to the dinner table. Schedules are cleared, and everyone is home. This new shift in family ritual can come with some major positive long-term effects for your children.
Studies have shown that something as simple as regular family dinners have major benefits for your children:
Better self esteem
Better academic performance
Lower rates of drug and alcohol use
Healthier eating habits
More fresh produce consumption less sugar
Healthier body weight
Lower likelihood of develop disordered eating habits
Lower risk of depression
Important Principles to Teach Your Children
In the midst of the trends and fads foods are on an ever oscillating list of "good" or "bad" foods. Both villainizing food, and treating it as a best friend can lead to negative long term consequences for your children.
"It always comes back to increasing consumption of produce in volume and variety" – Lori Taylor (3:00) 
Instead of assigning moral value to food, help children understand that food is for nourishment. Encourage them to eat fruits and vegetables by modeling this behavior! It's important for them to see YOU eating nourishing foods.
Make it Fun!
Make dinner prep a family affair! Assign different tasks to different children and work together to prepare something new (or something you all love).
Fruit or Veggie of the Week. Let your child pick out the "fruit or veggie of the week." Walk through the produce section and allow your child to pick one item that catches their eye. You may find your new favorite fruit! (Or take the Produce Challenge!)
Create Your Own "Episode" of Chopped. The challenge is simple, your family has to create a meal by scavenging the fridge and using only the ingredients you have on hand. See how creative you can get!
Stay Hydrated! Ok, this tip may not fall within the "fun" category, but it is crucial. Pushing hydration is the number one thing you can do for yourself and your family. When you are hydrated you feel better and your make better choices with your food and nutrition.
Whether you adventure into new territory with a starfruit or kohlrabi, or stick to the tried and true, make it a point to make fruits and vegetables something your kids want to eat, instead of something they have to eat.
The Wellness Lab
Good Housekeeping Institute houses seven different testing spaces, including the Wellness Lab.
Wellness is a buzzword that has grown so much, especially in recent months. Historically, Good Housekeeping hasn't had a notable fitness/wellness presence, but they are currently working to expand into this space, and are producing incredible, quality content that holds enormous value for readers.
From fitness equipment to yoga apps and everything in between, the staff is committed to making sure they are recommending the very best items on the market. Stefani, and her team at Good Housekeeping, understands that in order for wellness products to work, they need to be accessible to you wherever you are.
Each Wednesday staff in the Wellness Lab participate in "Wellness Wednesday." They all come together for a group meditation or workout.
Try it at home. Make Wednesday a "Wellness Wednesday." Whether you take a little "me" time, or let your kids join in the fun, Good Housekeeping has compiled lists of some handy apps that can help you intentionally focus on your wellness.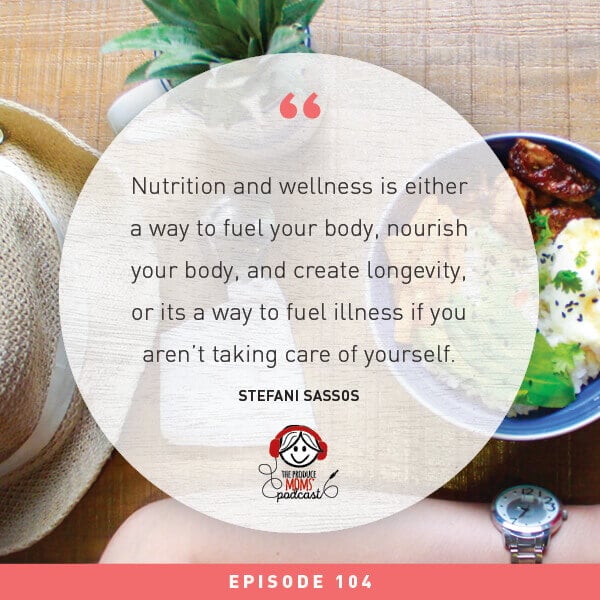 Nutrition Lab
The Nutrition Lab at Good Housekeeping rigorously analyzes and assesses new trends in the nutrition realm. Their goal is to thoroughly research and then translate the research to the reader. The internet is full of long studies that can look like gibberish, Good Housekeeping cuts out the nonessentials and gives you what you actually need to know, in a way that is easily to consume.
There are countless fad diets out there, and Stefani shared that it's really important to remember that there is no one-size-fits all diet. However, there is almost always something positive you can take away from each diet.
Drinking more water, eating less refined sugars, eating more produce, maybe the rest is junk full of empty promises, but these components are the building blocks of any healthy diet.
When the Nutrition Lab tests products there is a long list of criteria they check off before giving it the Good Housekeeping seal of approval. They analyze nutrition and ingredients, but also validate the claims about the products usage (i.e. does the product actually lower cholesterol?).
Stefani and Good Housekeeping is doing such an incredible job of researching, testing, and sharing incredible information to their readers. Check out their website, get connected, and continue on in this journey towards a healthier life for your entire family!
How to get involved
If you liked this episode, be sure to subscribe and leave a quick review on iTunes. It would mean the world to hear your feedback and we'd love for you to help us spread the word!
Previous episodes you may enjoy