Crockpot Apple and Pulled Chicken Pita Sandwiches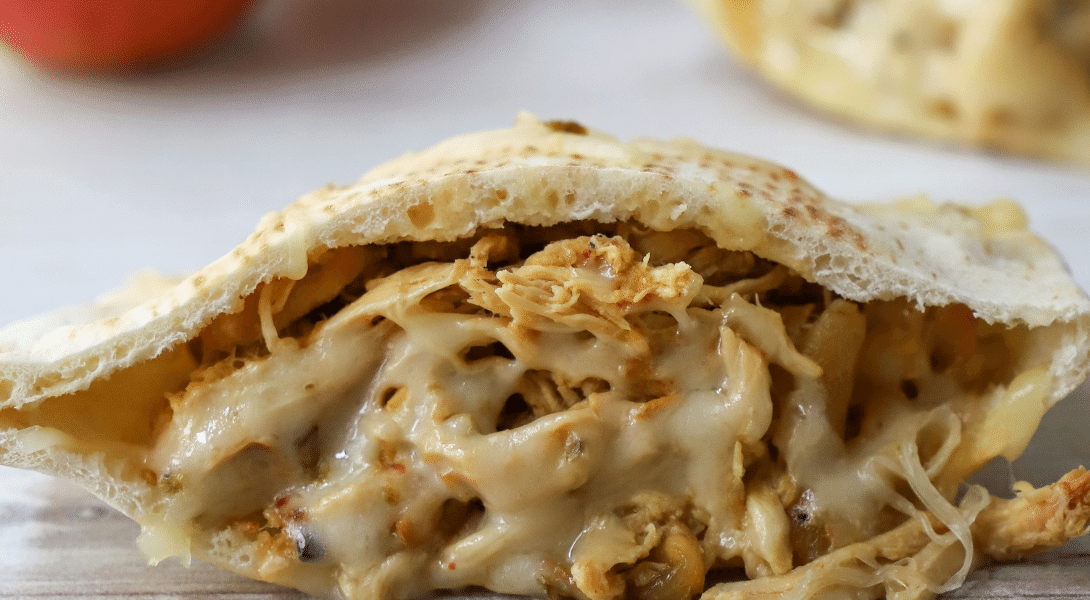 This post is sponsored by SweeTango apples. 
Apple season is here and we're pushing our creativity to the limit with ways to take advantage of it! We love what the orchards have to offer this time of year. But when it comes to cooking with apples, there's one variety that stands out: the SweeTango® apple! This special apple boasts limitless flavor and crunch, making it perfect for these Crockpot SweeTango Apple and Pulled Chicken Pita Sandwiches. If you want an easy, unique, and tasty dinner you can eat with your hands, look no further!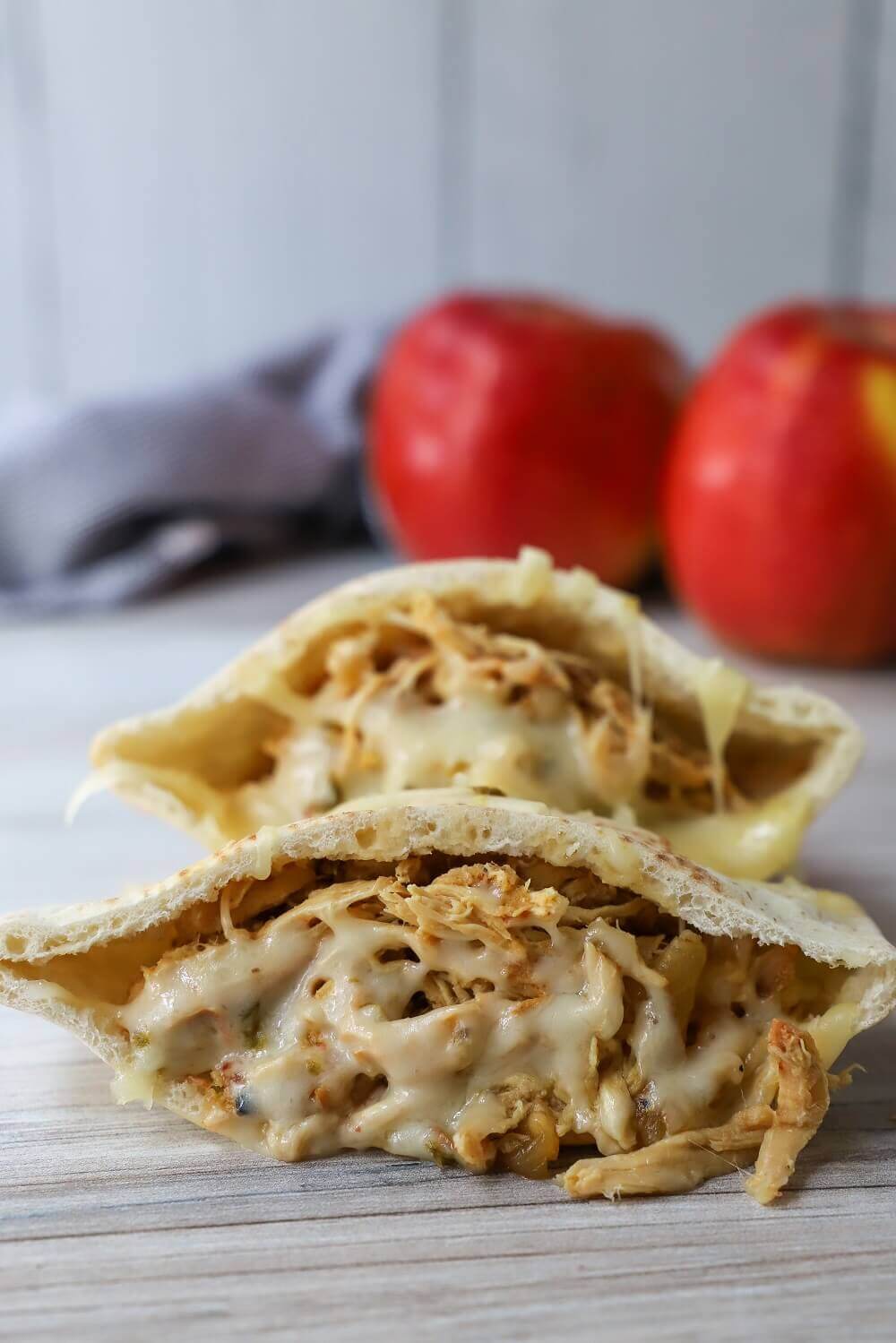 How To Make Crockpot Apple and Pulled Chicken Pita Sandwiches
The slow cooker is one of our favorite kitchen tools. With set-it-and-forget-it meals like this, we can go about our day and come back to find our recipes ready just in time for dinner. These Crockpot SweeTango and Pulled Chicken Pita Sandwiches make for a fun and filling dinner after a long day. They're a great party food, too! Let your guests fill their pita up from the slow cooker as they peruse your potluck table.
Here at The Produce Moms, we're crazy for SweeTango® apples! The perfect combination of flavor and remarkable crunchiness set them apart. Bite into one and you'll find a touch of citrus, honey, and spice in its juicy flavor. They're perfect for using in recipes or snacking out of hand. Look for SweeTango® apples in your local produce section from mid-August or early September through November or early December.
These special apples aren't just delicious – they're nutritious, too! Apples are packed with nutrients. They're good for both your gut and your heart and come with no fat or cholesterol. Boost your energy and immune system with apples in your snacks and meals.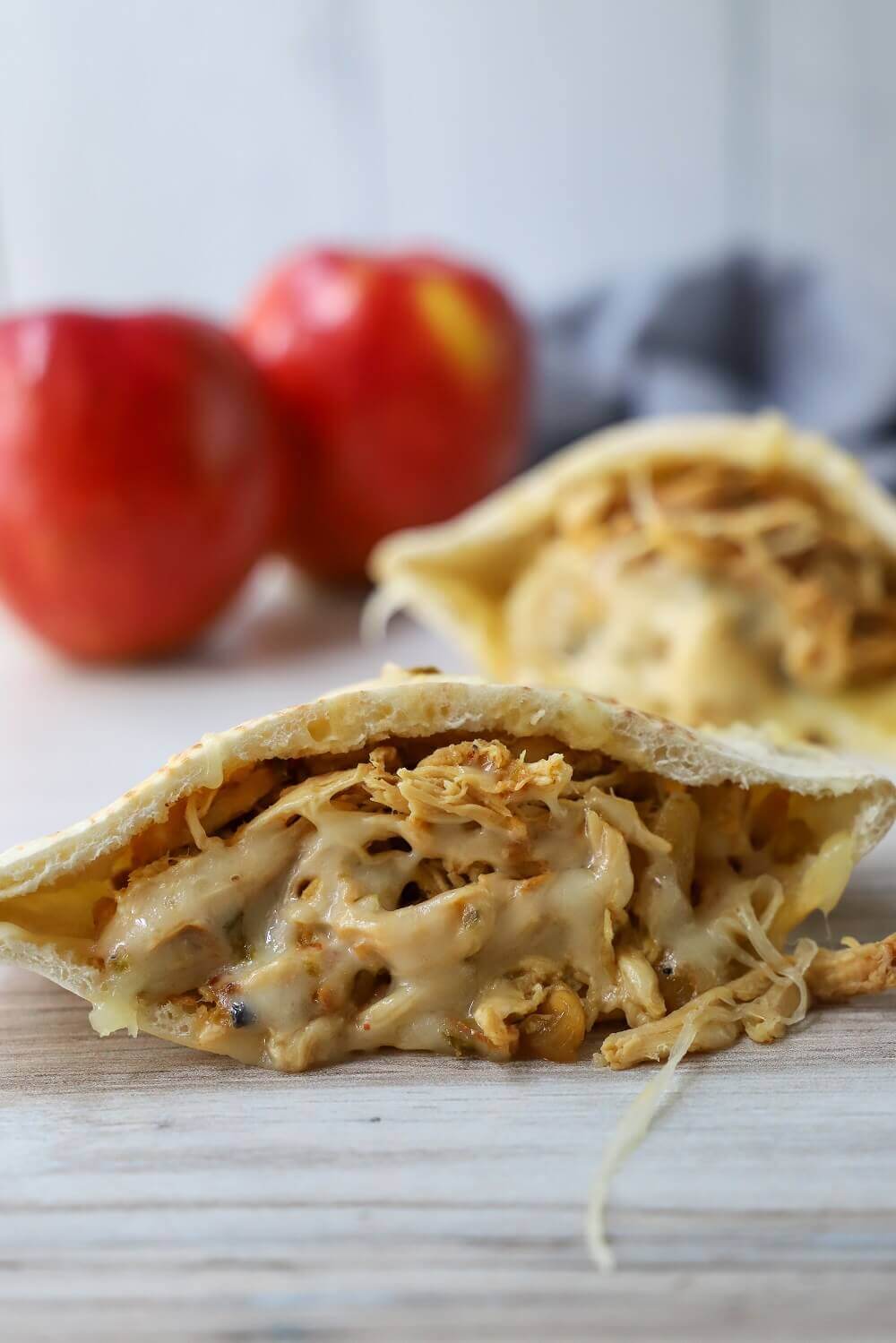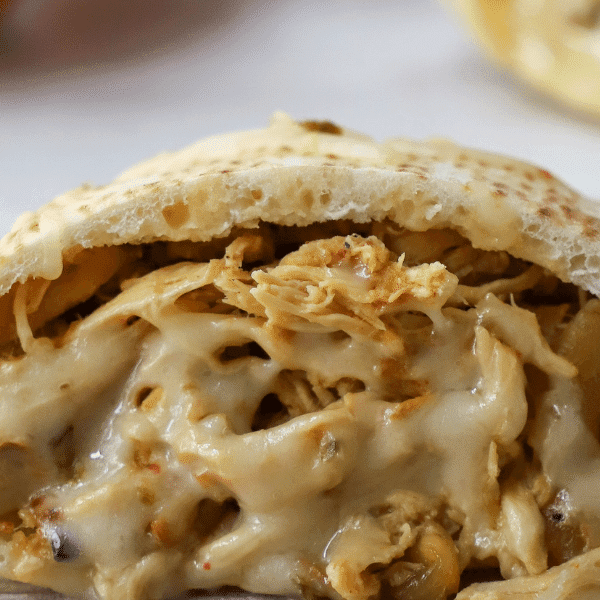 Ingredients
1

SweeTango apple

sliced

1

sweet onion

sliced

2

lbs

boneless, skinless chicken breasts

1

tsp

salt

1

tsp

pepper

1

tsp

chili powder

2

tsp

dry mustard

12

oz

non-alcoholic sparkling cider

2

cups

shredded pepperjack cheese

pita bread
Instructions
Place the onion and SweeTango apples slices on the bottom of your slow cooker.

Lay the chicken breasts on top of the SweeTango apples and onions. Sprinkle all of the seasonings, and pour the sparkling cider over the top.

Turn the slow cooker on low and let cook for 6-8 hours or until chicken is cooked through and shreds easily.

Remove the chicken from the slow cooker, and shred with two forks. Add shredded chicken back into the slow cooker.

Using tongs, toss together the chicken, apples, onions and cooking liquid.

Using tongs, add the slow cooker mixture into the pita bread and top with shredded cheese.

Serve and enjoy!
The SweeTango® flavor pairs perfectly with a little spice, which you'll find in these Crockpot SweeTango and Pulled Chicken Pita Sandwiches. A little chili powder and dried mustard is just the right amount of kick to balance out the sweetness of this sandwich filling. Topped with cheese and rolled up in pita bread, this sandwich may be a little messy but it sure is tasty. If you're looking for even more ways to use the flavor of SweeTango® apples, check out our eBook, SweeTango® for ALL Eating Occasions!
Were these Crockpot Apple and Pulled Chicken Pita Sandwiches a hit with your family? Tell us in the comments below or tag us on Instagram @theproducemoms.