Cooking with Panache: A Free Cookbook From North Bay Produce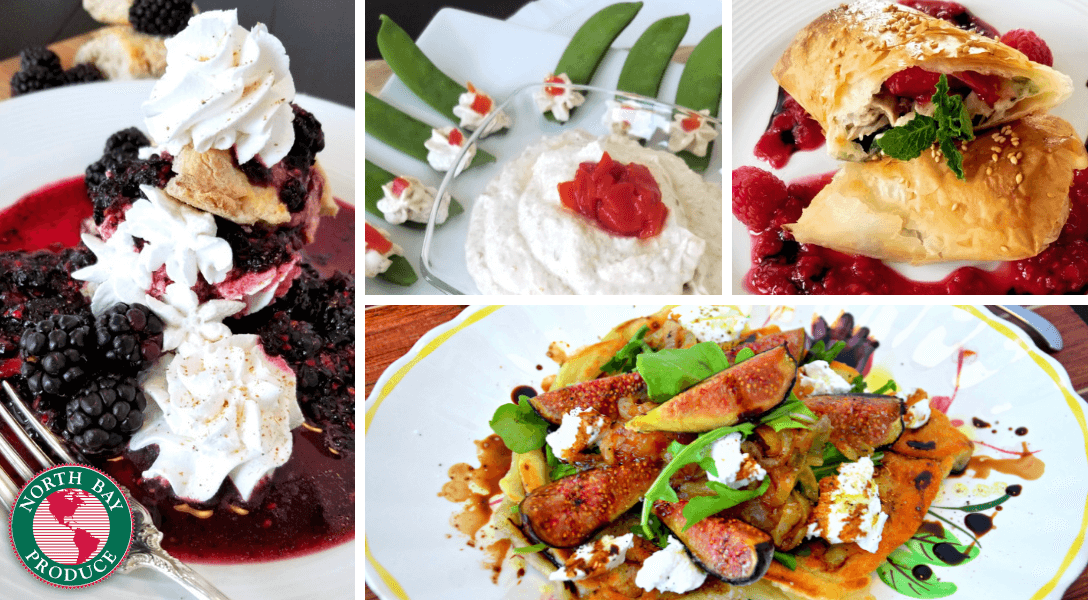 Add a little panache to your dinner table!
North Bay Produce sponsored this post. 
Looking for recipes that will get you accolades at the dinner table? North Bay Produce recently released a FREE downloadable cookbook full of great recipes that are sure to get the attention and praise of your family and friends.
Cooking With Panache: Produce Perfection includes 32 recipes, from salads to desserts. The recipes were developed by Sharon Robb-Ansett, avid cook, recipe creator, and National Marketing Manager for North Bay Produce. The Produce Moms' fans will recognize Sharon from her Indy Style and Facebook Live appearances.
A few of our favorite recipes from Cooking With Panache include Apple and Brussels Sprouts Salad, Blackberry Cinnamon Rolls, Blueberry Mango Pico De Gallo, Prosciutto Wrapped French Green Beans, and Pomegranate Tart with Lemon Cream. If you love to entertain, definitely check out the recipe for Brussels Sprouts and Artichoke Dip. Chocolate lovers will flip over the Chocolate Ganache Tarte with Raspberries!
Find all of these recipes and more in Cooking with Panache: Produce Perfection
You'll also find this recipe for Blackberry BBQ Sauce in Cooking With Panache. It's absolutely amazing on pork and chicken! It freezes easily too. Check out the cookbook for instructions on how to freeze.
Great recipes begin with the freshest quality ingredients. Using the best produce is key to giving your dish panache. North Bay offers a unique variety of produce in partnership with some of the most talented farmers and growers in the world. Growers for North Bay must prove their produce is of exceptional quality and consistently meets the most stringent food safety standards. When shopping for ingredients, be sure to look for the North Bay label. Visit the new North Bay Produce website to learn all about the fruits and vegetables they grow, their growing regions, and growing practices.
What recipe from Cooking With Panache: Produce Perfection are you most looking forward to trying out? Let us know in the comments below.