Celebrating the Broccoli Slaw Anniversary on Indy Style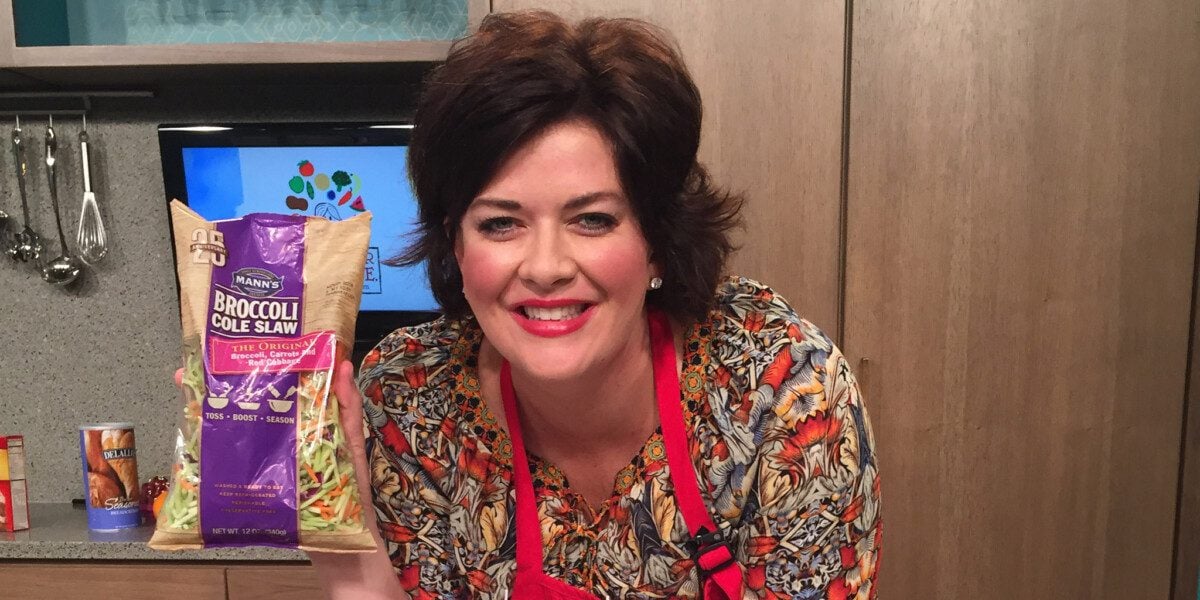 Let's celebrate Broccoli Slaw! Earlier today on Indy Style, I celebrated the 25th anniversary of Mann's Broccoli Slaw, the first convenience product in the produce department. With Broccoli Slaw, Mann's created an innovative way to turn broccoli stems, which typically were waste products, into a consumable product. And in the past 25 years, Broccoli Slaw has become one of Mann's most popular items!
If you haven't tried Broccoli Slaw yet, check out these three easy and delicious recipes I shared on Indy Style this morning.
First up, we had a Quick Fire Challenge with hosts Tracy Forner and Amber Haskins. I challenged them to build a tasty salad using Broccoli Slaw as the base.
To do this at home, you can add your favorite fresh veggies, a protein, and something sweet, like fresh berries or a sweet salad dressing. Then top the salad with cheese and crunchy seeds or nuts to bring it all together.
This infographic can give you some more inspiration:
Watch our Quick Fire Challenge with Broccoli Slaw:
In the video, I mentioned Easy for You! Seafood from Kroger. This product has changed the way my family and I eat seafood!
It's so easy – simply choose your seafood, then select the seasonings and garnishes. Everything is assembled for you and packaged in an oven-ready bag for you to cook at home. The fish comes out perfectly every time. Trust me!
In my last segment on Indy Style, we got a little sneaky and hid Broccoli Slaw in two birthday party favorites – meatballs and cupcakes!
You can use Mann's Confetti Meatballs recipe or just prepare your own meatball recipe and add a bag of broccoli slaw, steamed according to the package directions.
For the cupcakes, try Mann's Broccoli Slaw 25th Anniversary Cupcakes. Or for an even easier recipe, use a boxed spice cake mix. The spice cake will help hide the Broccoli Slaw pieces from any highly observant kiddos!
I promise you that no one will know you've hidden Broccoli Slaw in these two dishes! Watch me prepare them in the video below:
I hope you enjoyed seeing the many ways you can use Broccoli Slaw. The next time I'm on Indy Style will be the week before Thanksgiving!
xoxo Lori