Blueberry Guacamole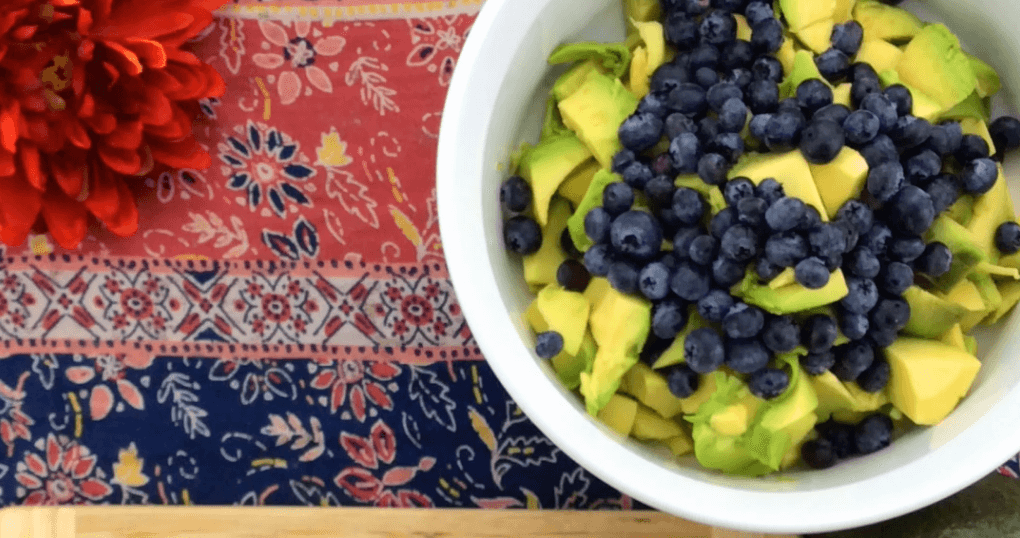 Add blueberries for a fun take on traditional guacamole.
This recipe is sponsored by Naturipe®
Every great host knows how important it is to have a great guacamole recipe on hand. After all, it's not a party until the guacamole hits the table. This guacamole recipe is extra special because it incorporates an unexpected ingredient: blueberries!
Surprisingly, blueberries and avocado pair wonderfully together. The creamy texture and subtle buttery flavors of avocado are a great match for the sweet tanginess of blueberries. Did you know avocados are actually large berries? Maybe that's why they work so well together!
What we know for sure is that your party guests will love this new take on guacamole, so give it a try!
Learn all about the health benefits of blueberries plus how to select, store, and serve them. 
Love this recipe? You'll also love this one for Avocado Blueberry Muffins. 
Get your next party started with Blueberry Guacamole!