April 2020: The Produce Moms Podcast Month in Review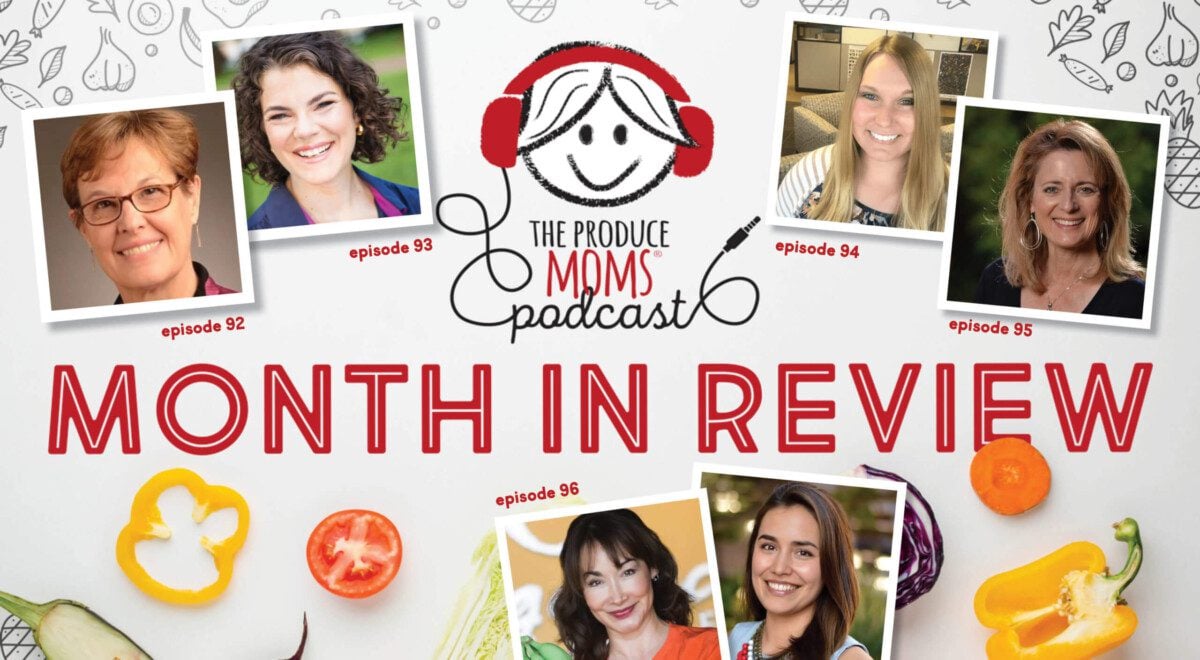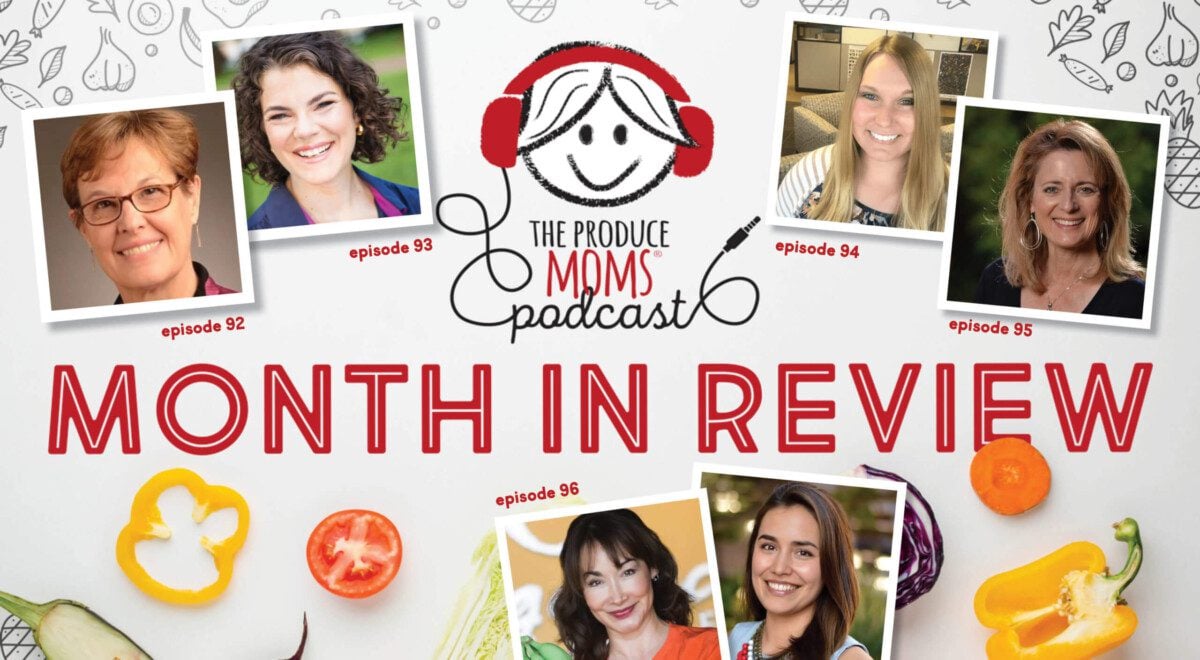 April 2020: The Produce Moms Podcast Month in Review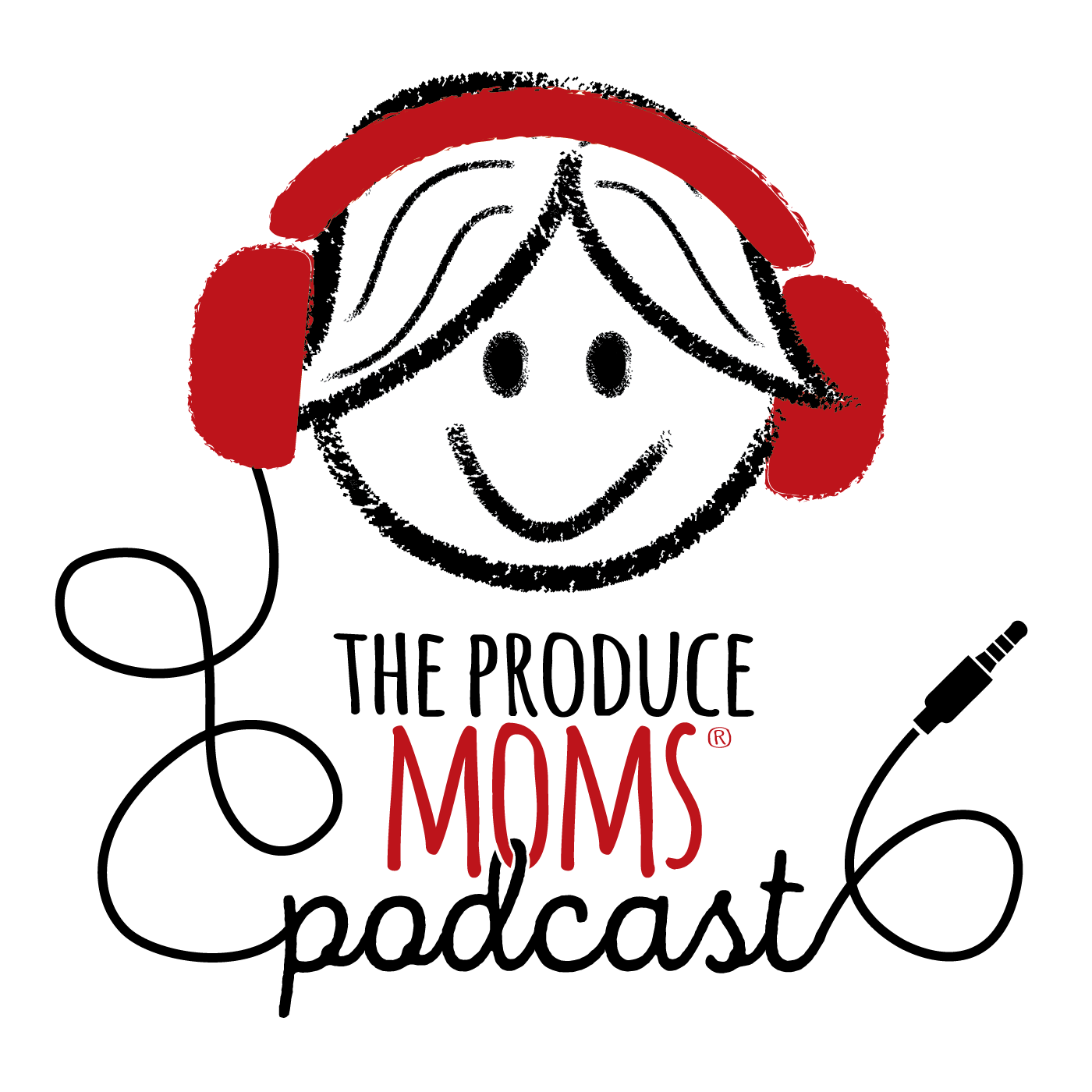 Let's take a look back at our April 2020 Podcast guests.
We're better together
This goes without saying, but April has been quite the month. It seems nothing at all happened as planned, and question marks are pockmarking the future of this year. 
Through waves of uncertainty, one thing has never been more clear – the produce industry is showing the world what it looks like to stand together in unity to reach a common goal.
Our episodes this month reflect that theme. From your childrens' school lunchroom to the local fields, from navigating a global pandemic to celebrating our earth and a family uniting for generations with a passion for organic produce, this industry is unstoppable. 
"One thing I do know is that this industry, the produce industry, we're unstoppable together. I have never been more proud to work in agriculture than I am right now"  -Lori Taylor (27:53)
Read on to learn more about the topics we covered this month. And take some time to listen to the full episodes. I hope it can spark hope in your heart that we are going to make it through this together! 
April 2020 Podcast Episode 92: The Importance of School Meals
An alliance formed to make sure our children have nutritious food to eat 
Dr. Katie Wilson, Executive Director of the Urban School Food Alliance understands the importance of school meals. 
The Urban School Food Alliance was formed in 2012. They are passionate about advocating for children of some of the largest school districts in the world. They want to make sure the school children are receiving nutrient-dense, thoughtfully planned meals.
The Urban School Food Alliance believes that "when students eat well, they do well in school." 
Listen to this episode to learn more about how they are impacting local schools. Also, learn how you can join them in efforts to make a  difference in your local school district. 
April 2020 Podcast Episode 93: All About Regenerative Agriculture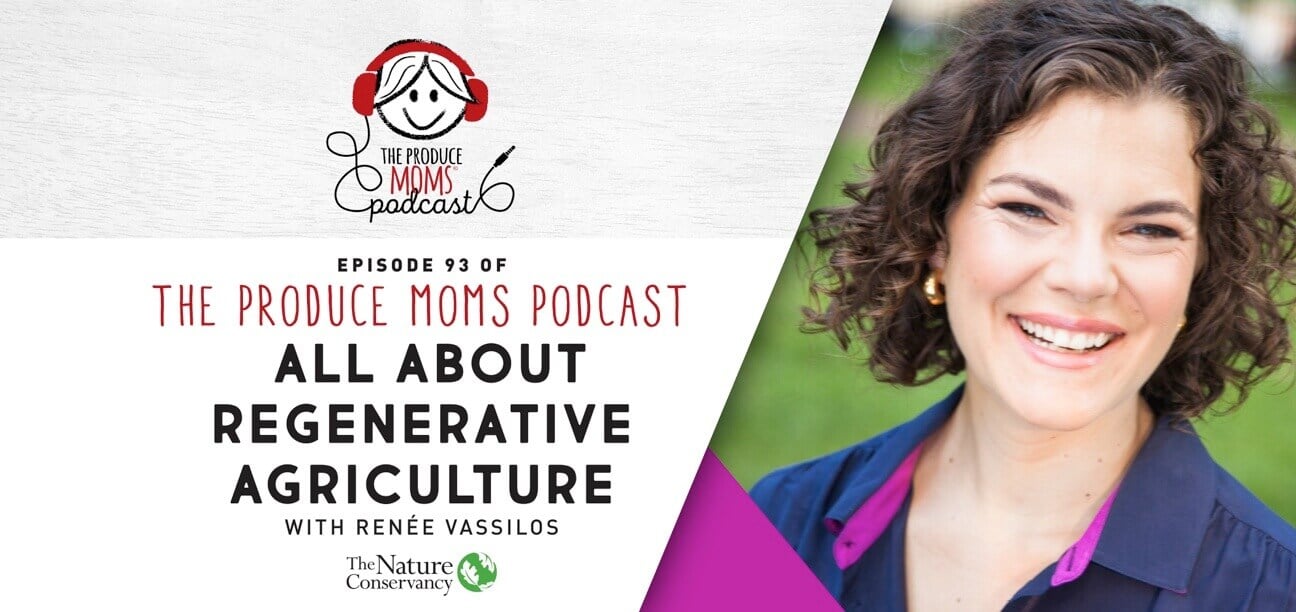 It's up to all of us to conserve our land and water
Founded in 1951, the Nature Conservancy is one of the oldest conservation focused nonprofits in the world. They are making huge strides in the realm of regenerative agriculture. 
When discussing land conservation, you may typically first think of landscapes and key ecosystems. However, Renée Vassilos, the Agriculture Innovation Director for the Nature Conservancy, shared that in the past twenty years they have recognized the importance of caring for the broader environment, namely land that is used for agriculture.
In this episode, learn more about regenerative agriculture. Also learn what you as a consumer can do to help promote conservation and sustainability! 
April 2020 Podcast Episode 94: Important Facts about COVID-19 and the Produce Industry
In the face of COVID-19, the produce industry is more unified than ever
April was an unprecedented month in so many ways. One of those ways being the grocery sales that skyrocketed to "Thanksgiving week" levels for weeks in a row. 
Ashley Nickle is the Retail Editor for The Packer Newspaper and Editor in Chief of the Produce Market Guide. Ashley has been part of the Trade Press for almost four years. She is a respected journalist focused on the produce industry. 
In this episode, she answers some important questions about the produce industry in the face of the pandemic. Ashley shares some incredible ways that different facets of the industry have joined together. She compliments how the produce industry is coming up with new ways to ensure that we continue to have access to the produce we need. 
April 2020 Podcast Episode 95: Celebrating Earth Day
Celebrating our earth together
In the produce industry, every day is Earth Day. From the farm to your kitchen and beyond, Naturipe is a golden example of what it looks like to live sustainable. Naturipe is committed  to taking care of the one earth we have. They want to ensure others will be able to enjoy it for generations to come. They are industry leaders, and we are proud to call them a brand partner of The Produce Moms! 
In true celebration of this day, there is no one better to gain knowledge from than Janis Macintosh. She is a true expert on all things sustainability and the Director of Marketing Innovation and Sustainability at Naturipe Farms. 
Naturipe was founded in 1917 in an effort to support local farmers. The term "local" has broadened in definition, as Naturipe has expanded into several regions of the country and into South America. 
While the area of influence has multiplied, the mission remains the same. Local growers bring local produce to your local grocery store. Naturipe supports those efforts all along the way. 
In this episode, learn more about how Naturipe is doing their part to promote sustainability. Learn how you can join with them to promote sustainability and take care of our planet! 
April 2020 Podcast Episode 96: Growing Organic Produce for a Greater Purpose

A family that grows together and changes the world together
There are few bonds stronger than that of a family. Mayra and Daniella Velazquez de León are an ultimate mother daughter duo. The are continuing a rich heritage in the agriculture industry that stretches for four generations. Mayra's father was the first commercial organic banana grower in the world, before the standards for organic farming were even in place.
Organics Unlimited is the largest family-operated organic banana company in America. And they are the world's top producer of organic bananas. Their supply chain stretches from the West Coast into Canada, and even parts of Asia. 
In this episode, learn about the standards that set Organics Unlimited apart from conventionally grown bananas. Find out how they have joined with local communities to break the cycle of poverty and provide a better future for generations to come. 
[bctt tweet="Take a look back at #TheProduceMoms April 2020 #Podcasts. See how the produce industry is showing the world what it looks like to stand together in unity to reach a common goal!" username="theproducemom"]
Related: March 2020: The Produce Moms Podcast Month In Review