Apricot Mango Smoothie (with a hidden veggie!)
Jul 23, 2019, Updated May 22, 2021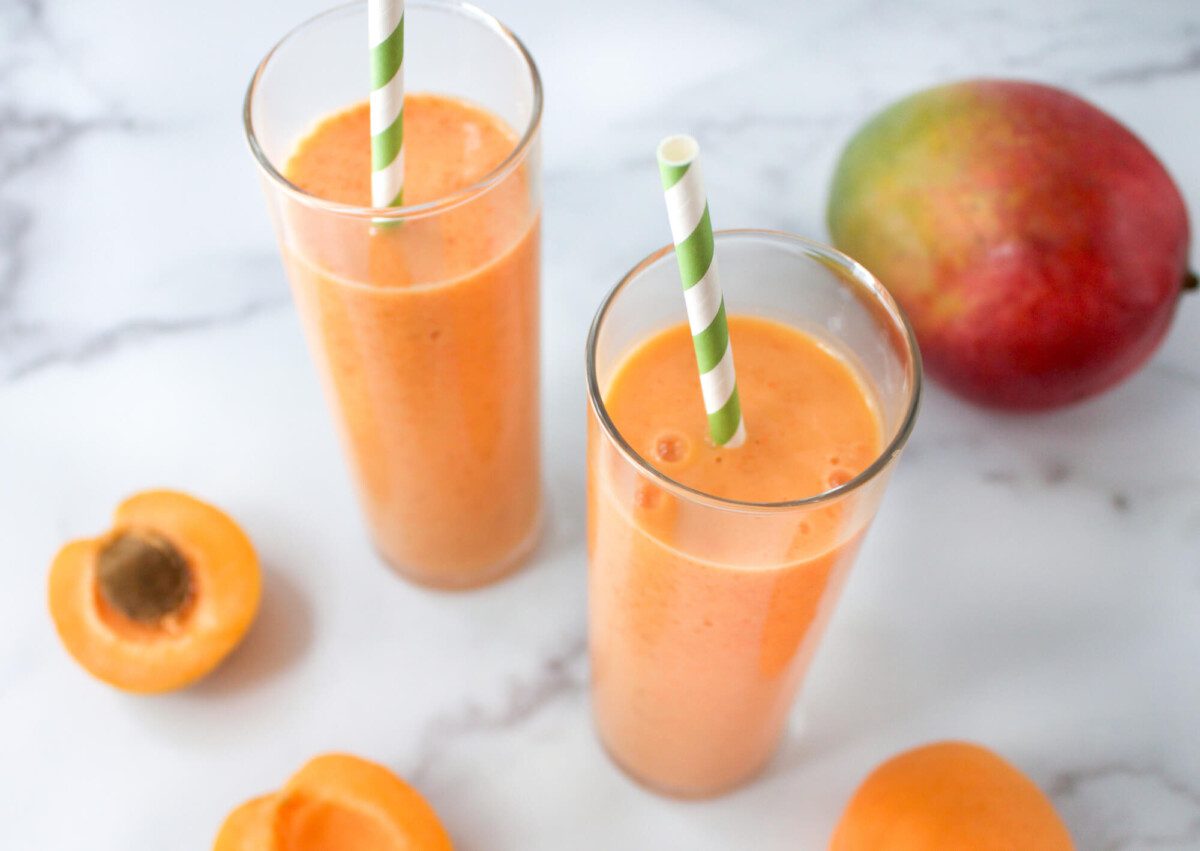 Jumpstart your daily veggie intake by having an Apricot Mango Smoothie for breakfast.
Apricots are a stone fruit that have a smooth, velvety skin that ranges in color from yellow to orange. They look like small peaches. Apricots have a firm flesh and a sweet yet tart flavor. (Some apricots are sweeter and some more tart, depending on the cultivar). Apricots from the U.S. are available spring and summer.
Many people pass up apricots for their more popular pals, peaches and nectarines. While all three are delicious in their own right, apricots deserve more attention. Their signature sweet flavor with a punch of tartness is unlike any other fruit. They are a treat to eat out of hand but their meaty texture also makes them perfect for cooking and baking. They are great for kids because of their small size and they don't leave behind a juicy mess.
The apricot's unique flavors are highlighted in this smoothie recipe. Apricots blended with mango and milk result in a rich, creamy texture and sweet, tangy flavors. What a delicious way to start the day!
Related: How To Peel Mangos 
Smoothies are a great way to sneak in an extra veggie. Add carrots to this recipe to enhance the color and jumpstart your daily veggie intake.
Produce Mom's Tip: There is no need to peel apricots! The skin is thin and tender.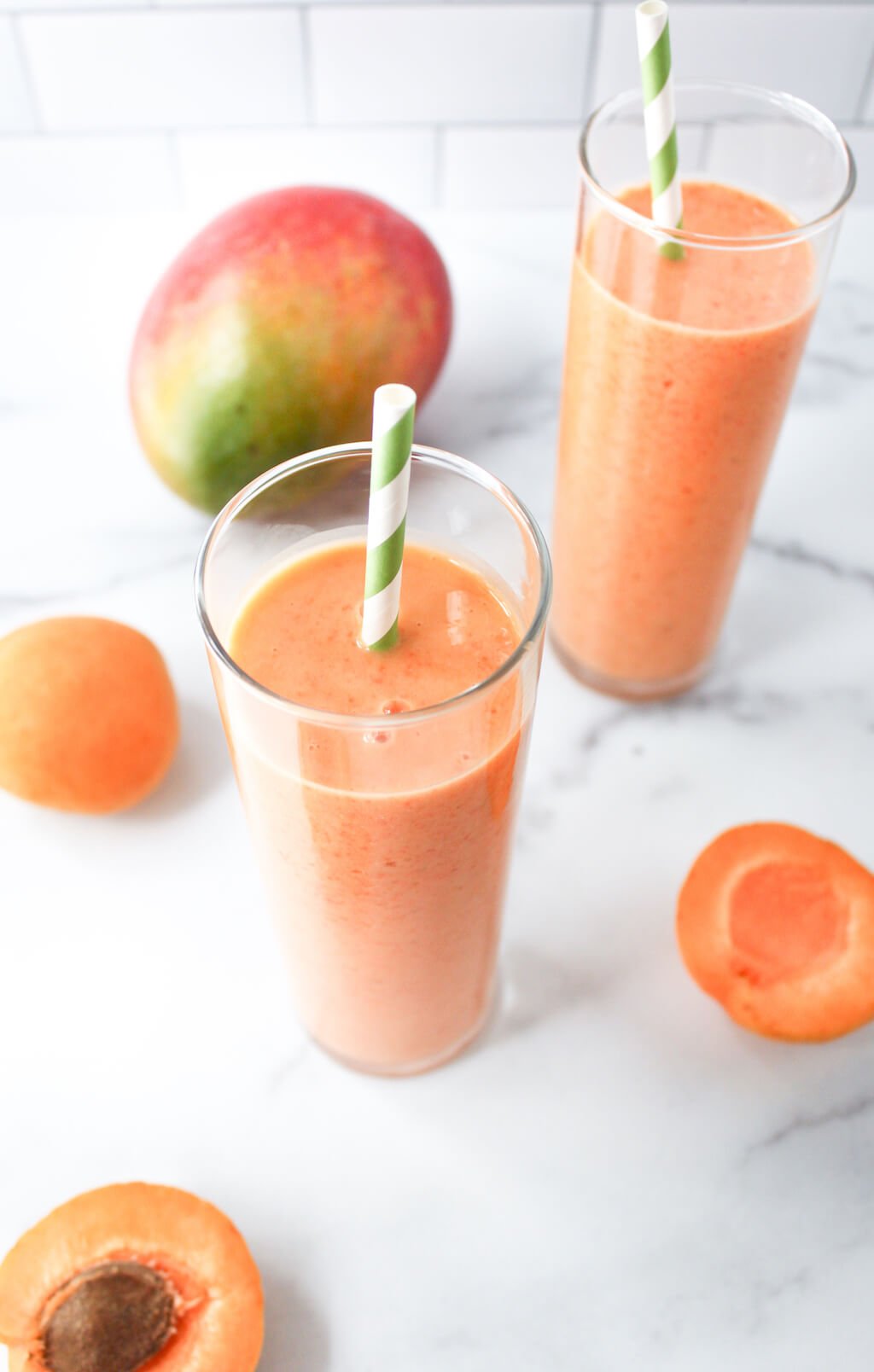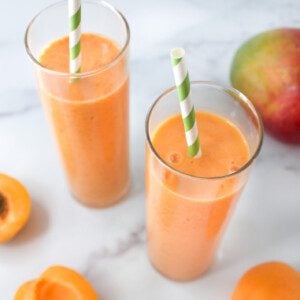 Apricot Mango Smoothie (with a hidden veggie)
Ingredients
4

apricots

pits and stems removed

1

mango

skin removed, sliced

1

carrot

cooked or raw

2

cups

ice

1

cup

milk of your choice

we used pea milk
Instructions
Place all ingredients in a blender and blend until smooth.
Notes
Cooking the carrot beforehand will result in a smoother texture.
Nutrition information is automatically calculated, so should only be used as an approximation.
Like this? Leave a comment below!
Add apricots, mango, and carrots to this week's grocery list and enjoy an Apricot Mango Smoothie for breakfast. You'll love the flavors that apricots add to smoothies!
What's your favorite way to enjoy apricots? In smoothies, on salads, made into preserves, or simply out of hand? Share in the comments below. Be sure to check out our Apricot Pinterest Board for more recipe ideas.