Apple Animals
Oct 05, 2021, Updated Jun 21, 2023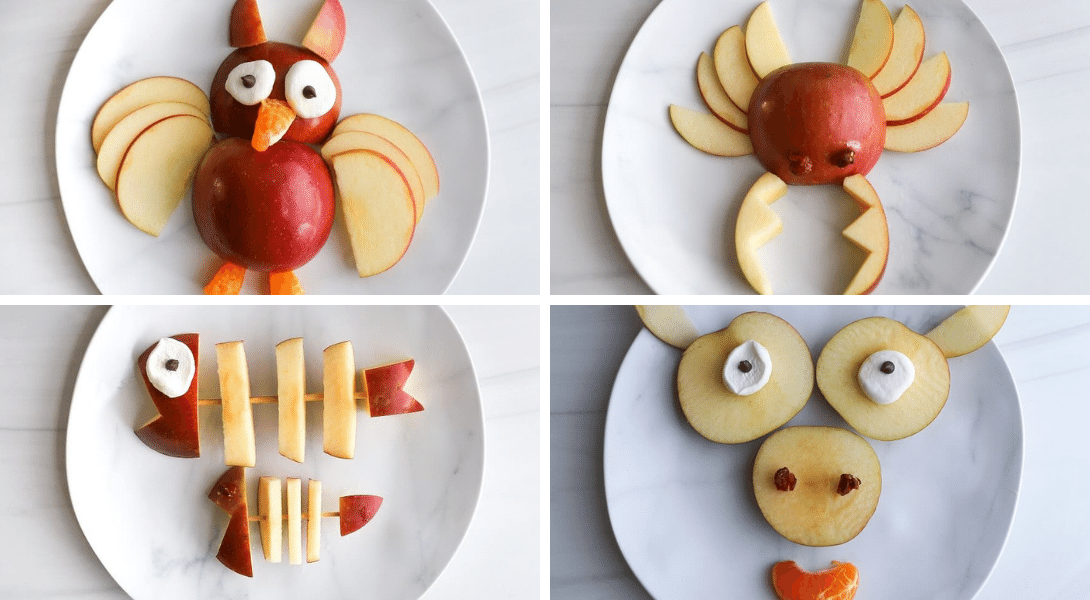 Are your kids always begging for salty chips or sugary sweets? Get them excited about more nutritious snacks by turning apples into animals! What child could resist these cute critters?
Don't worry, mom! These apple animals only take a few minutes each to assemble. They're Pinterest-worthy but very little hassle. If you can slice an apple, you can create these creatures.
Apple Owl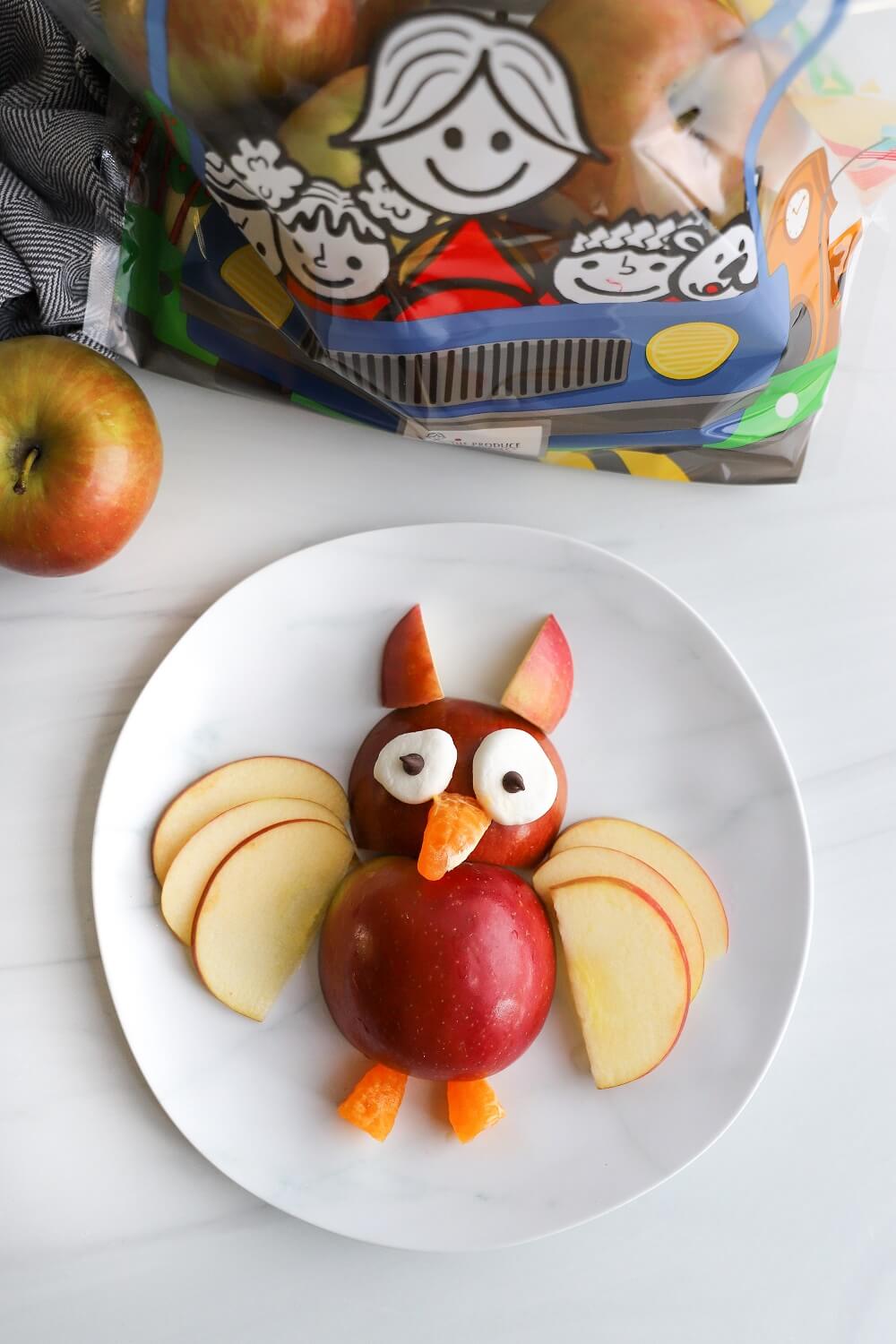 Kids get a hoot out of this apple owl! Start by cutting one apple in half to make the body and the head of the owl. You'll need 6 thin slices of apple to make wings and two small wedges for ears as well.
Make the eyes out of sliced marshmallows and chocolate chips and the beak and feet out of mandarin segments. You can use toothpicks to attach the marshmallows and mandarin segments.
Apple Crab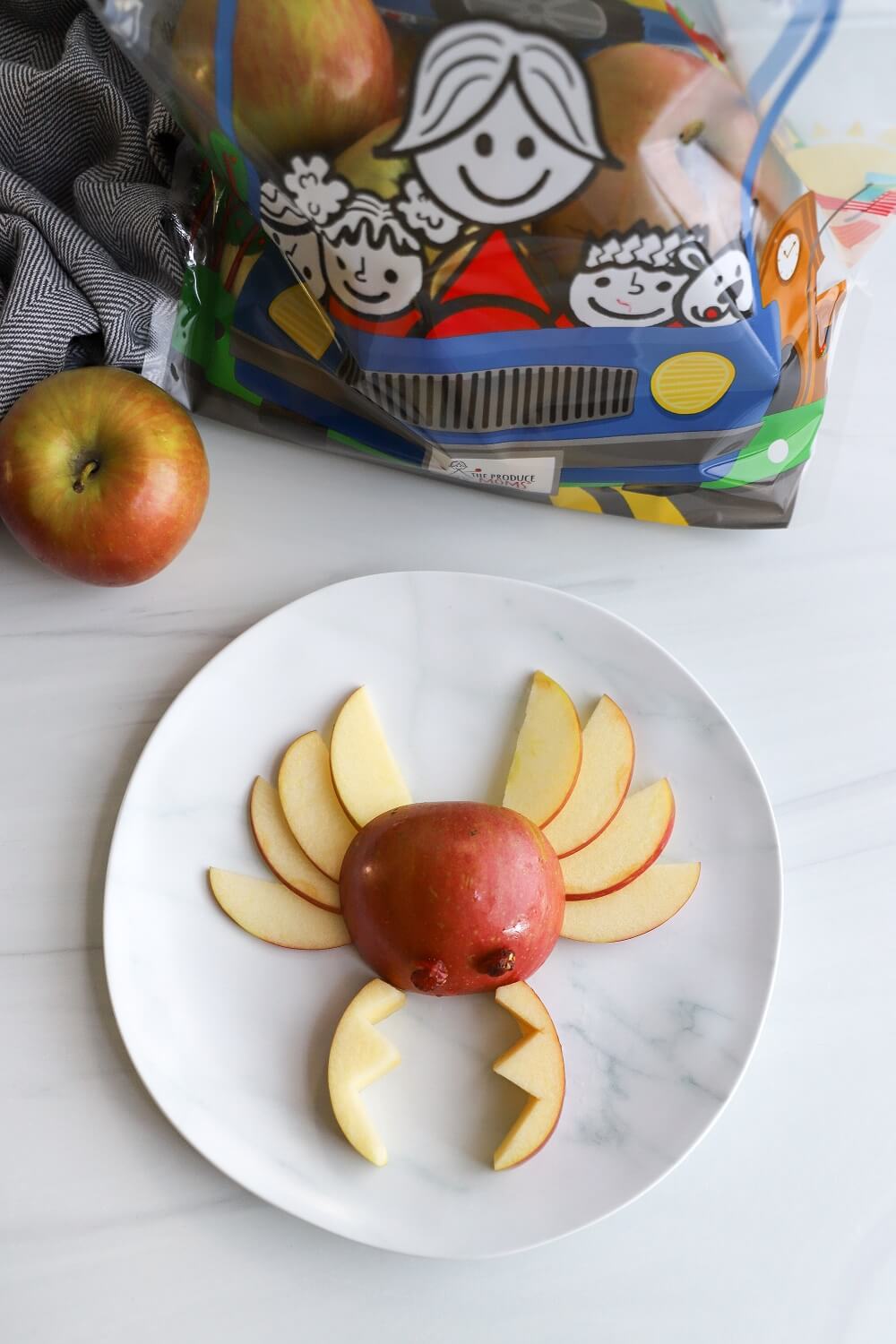 You can whip up this crabby guy in a pinch! Use half of an apple to create the body of the crab and 8 thin slices of apple for the legs. Two thicker slices cut with notches in them make the perfect pinchers. Dried cranberries attached with toothpicks work well for eyes.
Apple Bull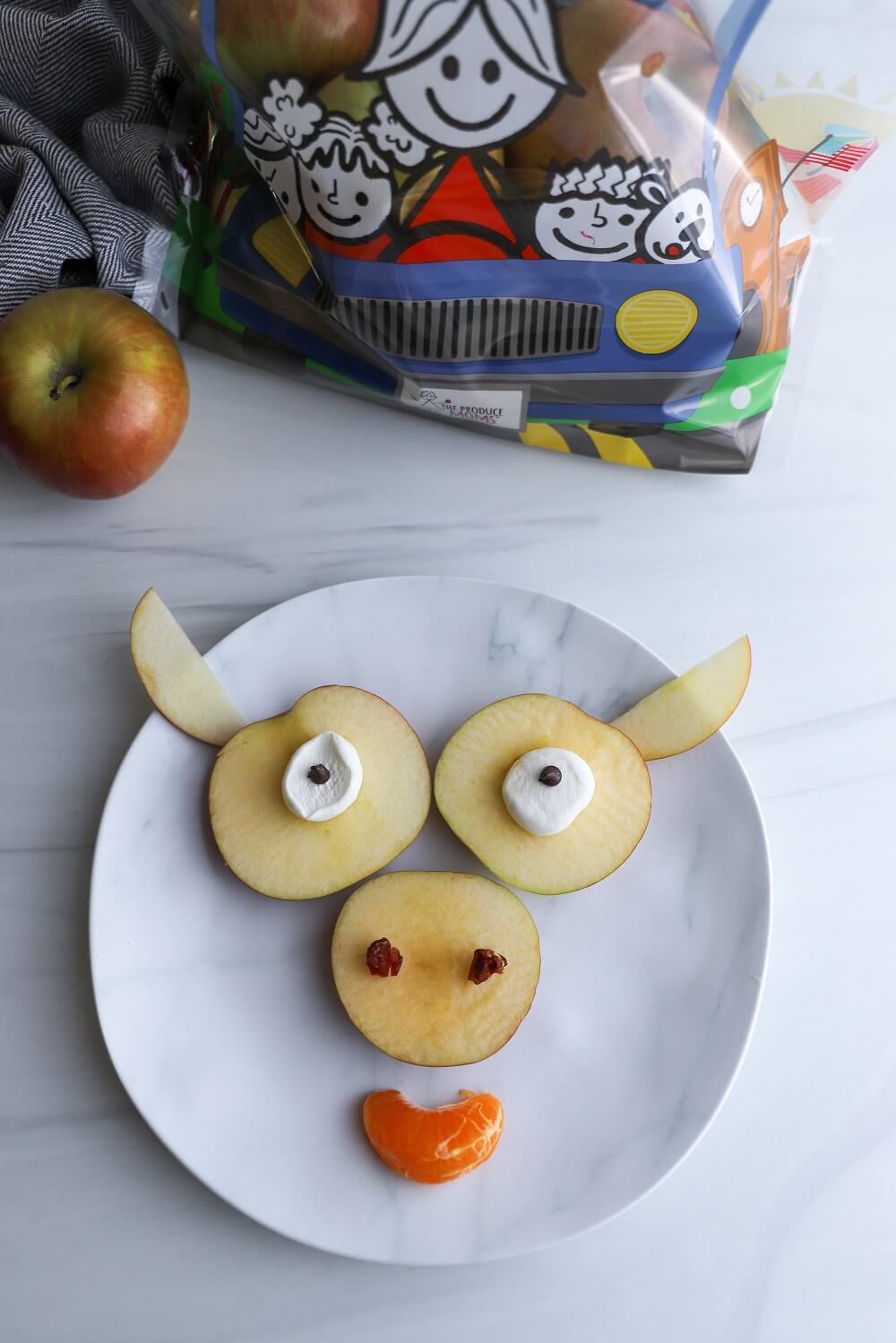 Holy cow! This friendly bull will get kids moo-ving to the kitchen for a healthy snack. Use three thick slices of apple to make the nose and eyes of the bull. Thin slices work great for horns. Finish off this beautiful bovine with marshmallow and chocolate chip eyeballs, cranberry nostrils, and a mandarin orange segment for a mouth.
Apple Fish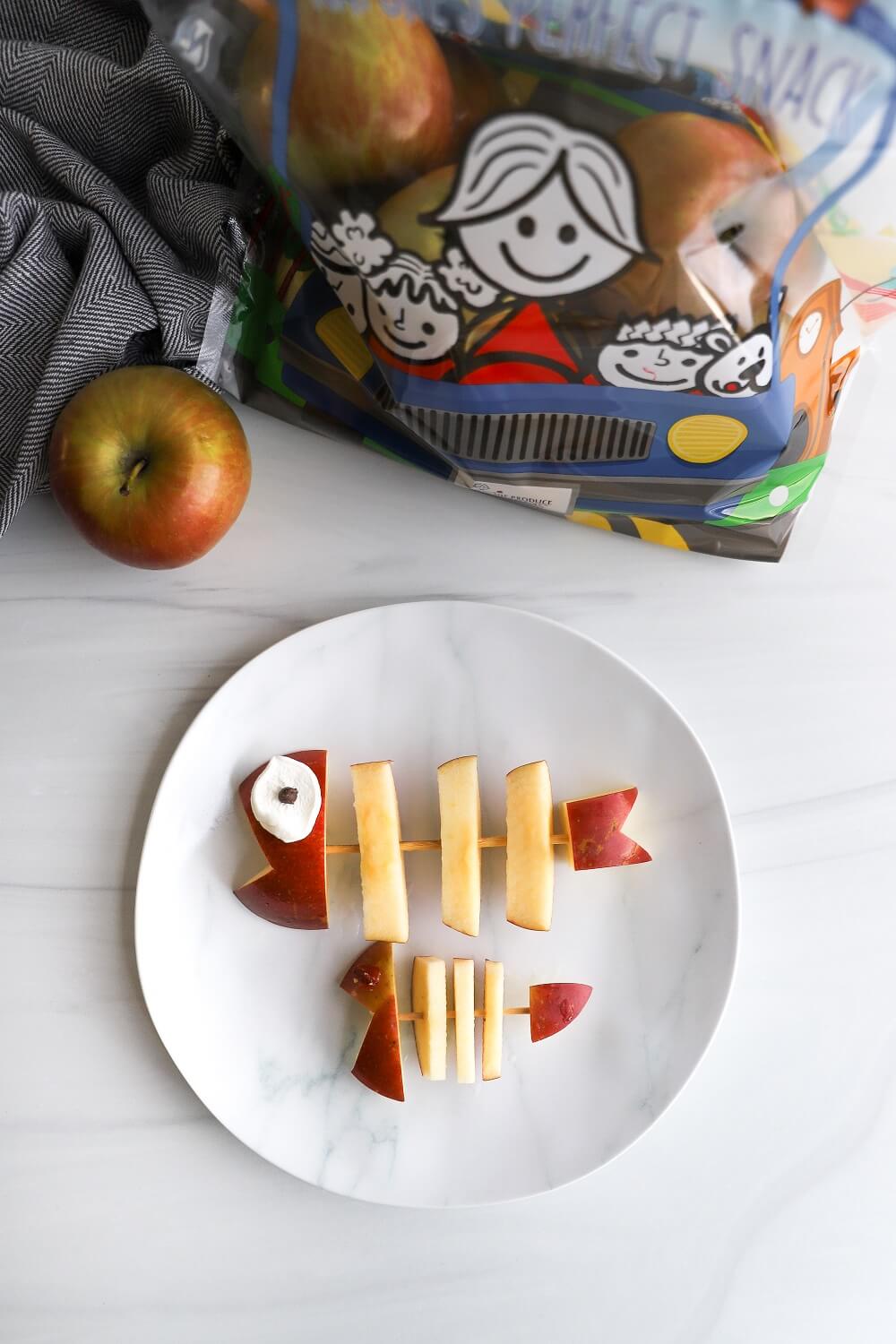 These apple fish are sure to catch the attention of your kids! Create the head by carving a quarter wedge of an apple. Cut out the mouth with a sharp paring knife. Attach 3 fish bones (apple wedges) to the head and tail using a bamboo skewer.
An Apple a Day…
Sweet, crunchy apples are a great everyday snack. You've heard the saying time and time again: "an apple a day keeps the doctor away." It's an age old adage because apples are packed full of nutrition.
When you serve up an apple snack to your kids you can be sure they're getting lots of good-for-them goodness. You probably already knew apples are a great source of fiber, but did you also know they contain vitamin C and potassium?
The antioxidants and flavonoids found in apples have anti-inflammatory, anti-viral, and anti-cancer effects and boost brain and muscle function while lowering blood sugar. Anyway you slice it, apples are a smart snack choice!
RELATED: Apples for Weight Loss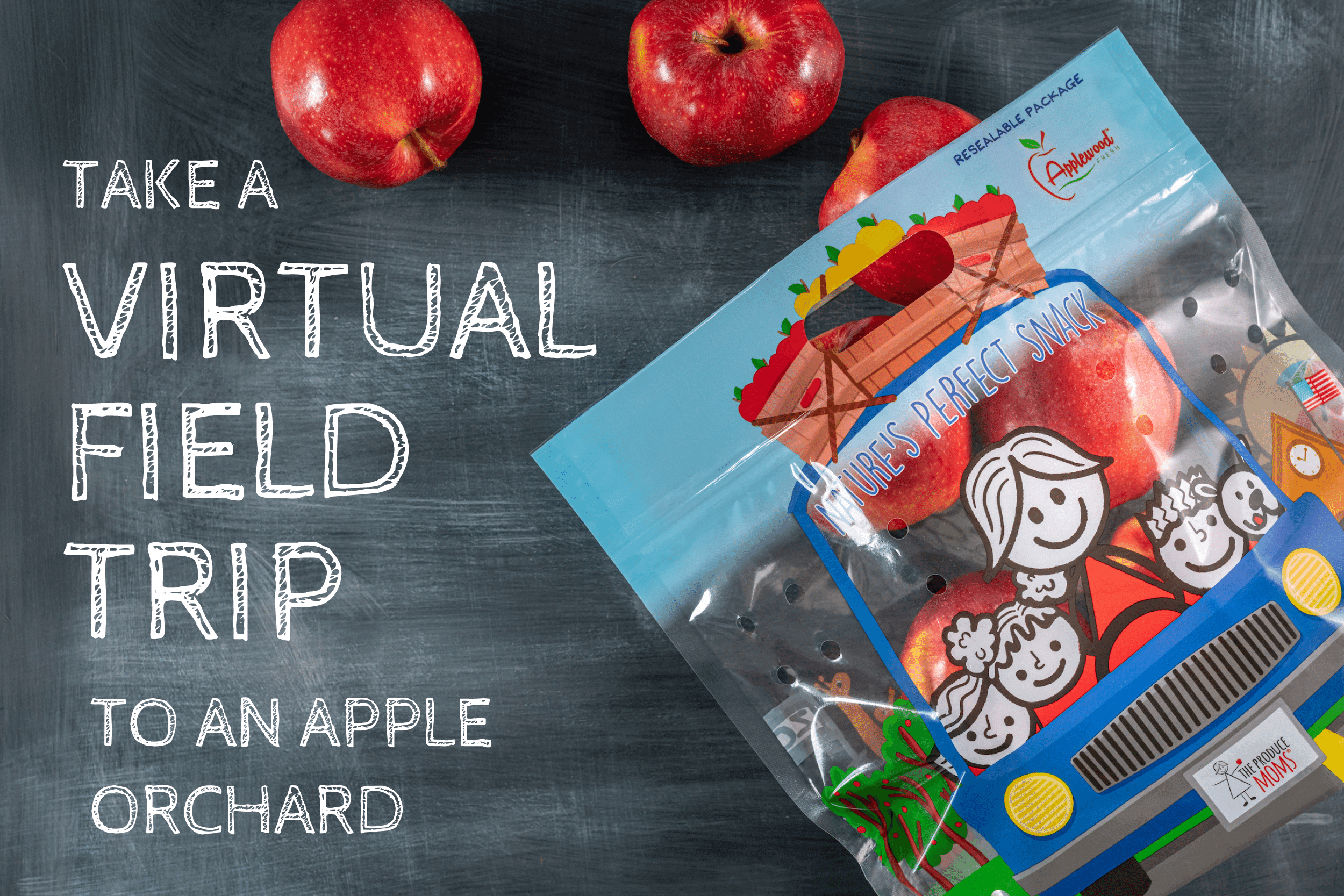 We want to see what apple animals you create! Tag us in your creature creations on Instagram @theproducemoms.