A Shopper Journey with SweeTango® Apples
Sep 29, 2021, Updated Nov 01, 2021
This post is sponsored by SweeTango® Apples. 
Fall is nearly here. And what's the best thing about fall? Apples! Juicy apples of all sizes, colors, and flavors will be in season, making it the best time to bite into our favorite snackable fruit. And we have a hankering for one specific variety: the crunchy, tasty SweeTango® apple! These one-of-a-kind luxury apples will be available in your local produce section soon, so let's go on a shopper journey and learn how to select, store, and serve SweeTango apples.
A Shopper Journey to the Sweetest SweeTango Apples
Not all apples are created equal! Come fall, the apple selection at your local grocery store will swell. But no apple compares to the deliciously sweet and tangy flavor and the crispy, crunchy texture of SweeTango apples. Depending on your region, you'll find this premium variety of apples in the produce section from mid-August to early September and maybe even into November and early December.
Let's start this shopper journey in the produce section at your local grocery store. What stores near you will carry SweeTango apples this season? Find out with the SweeTango apple finder. Once you know where to look for your apples, here's what to look for:
Start by looking at the color. Fresh and ripe SweeTango apples are a bright, blushing red and speckled with yellow. If an apple doesn't match this coloration, it may not be ripe and ready to eat.
When you find an apple with the perfect color, examine it for any sign of decay, bruising or damage. The occasional small scrape is natural, but avoid any apples with larger signs of damage.
Once you have one that appears to be in good condition, check the whole apple for firmness. Any mushy or soft spots can mean the apple is already starting to go bad or was damaged internally. A SweeTango apple should be firm throughout – that's how you know you'll get that signature loud SweeTango crunch when you bite into it!
SweeTango apples are grown, packaged, and shipped with higher care and quality than other apples you'll find in the produce section. That means you'll find more ripe, ready-to-eat apples that are free of blemishes, soft spots, and discoloration. You might find yourself having to resist the urge to bite into them right there in the store!
Storing Your SweeTango Apples
You've brought home a bounty of SweeTango apples – now how do you keep them fresh and ready to eat? Here's a quick guide to storing SweeTango apples:
Apples thrive in humid locations between temperatures from 30 to 35° F, making your refrigerator an ideal place to store them. SweeTango apples will keep well in the crisper drawer – place them there as soon as possible after purchasing.
However, if there isn't much room in your refrigerator, you can also store your SweeTango apples on the counter. They won't keep as long as they would in the crisper drawer, but they'll be easier to grab and snack on out of hand!
To stay fresh as long as possible, SweeTango apples need humidity. Keep them in a plastic bag with holes punched in it, which will trap humidity while still allowing air to flow through it. Some apples are sold in bags like these, so use or reuse one if you have it. Alternatively, you can cover your apples in a damp paper towel to protect them and keep them moist.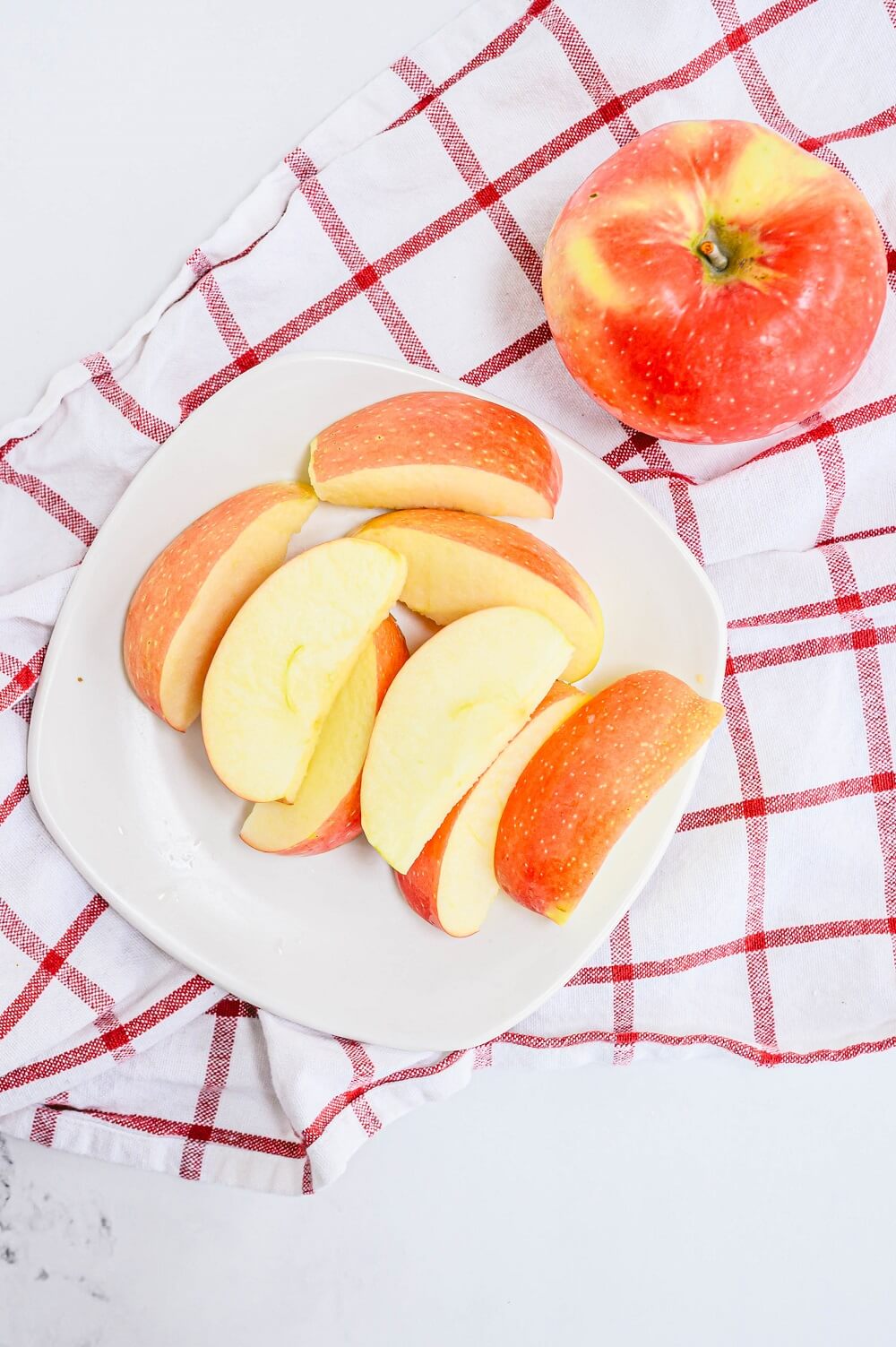 Want to slice your SweeTango apples? Before storing them, toss the slices in a small amount of lemon juice. This helps prevent the exposed apple flesh from browning. Apples slices will keep for about 3 to 5 days in your refrigerator.
You can also freeze whole or sliced SweeTango apples to keep them even longer. However, freezing changes an apple's texture. They won't be as enjoyable to eat plain when thawed, but they're still great for cooking!
As you munch on a SweeTango apple or prepare to cook or store it, you might be wondering just where exactly that apple came from. Meet a grower of delicious SweeTango apples and learn a little bit about the process of growing, harvesting, and shipping this premium apple variety.
Serving Up SweeTango Apples
The perfect combination of flavor and a remarkably loud crunch set the SweeTango apple apart from the rest. Featuring a touch of citrus, honey, and spice, this apple as great for snacking out of hand as it is in recipes like these: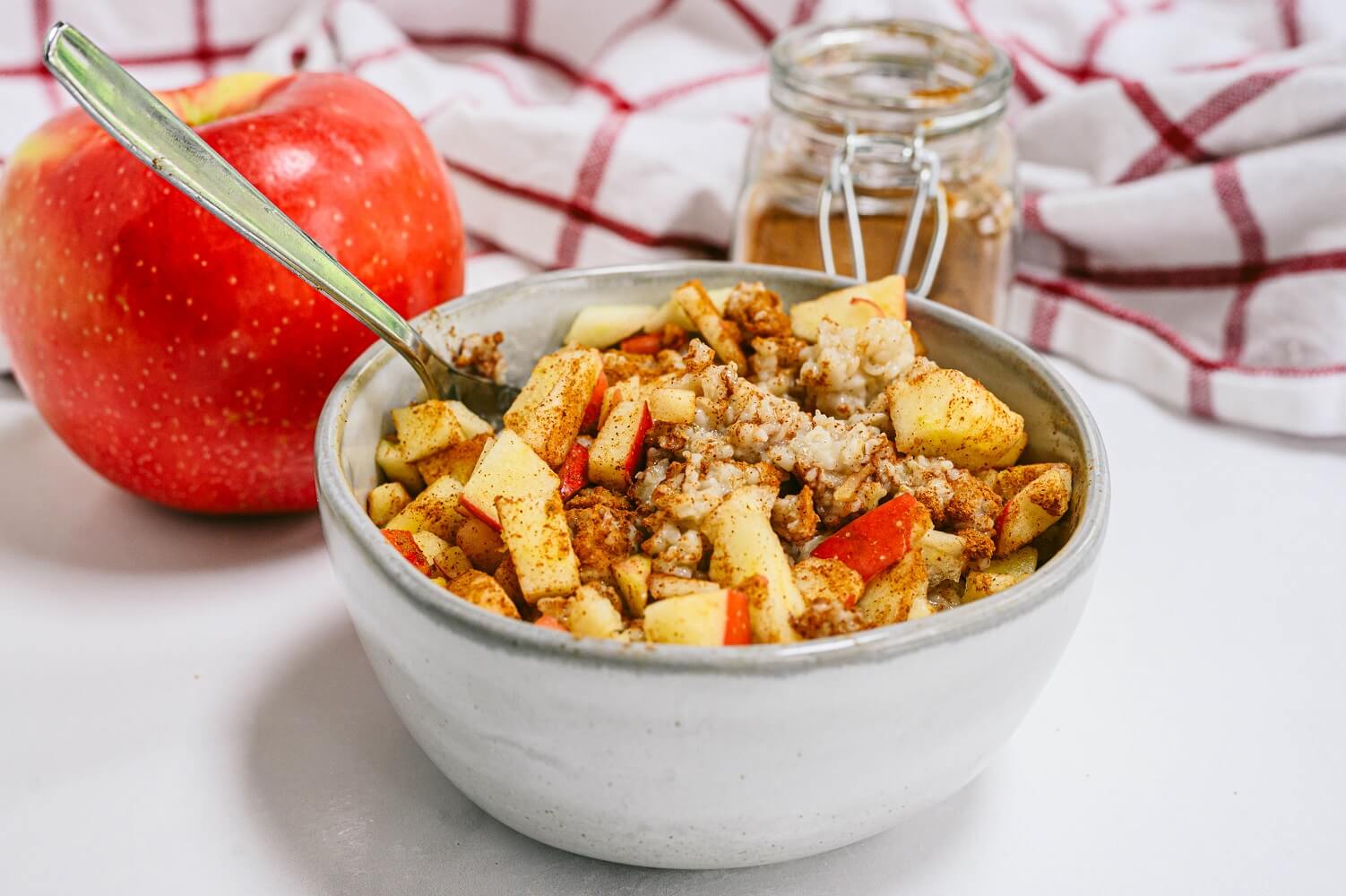 The school year is just getting underway, and apples are the perfect snack to send along with your kids. Try slicing them as we suggested earlier or simply sending them along whole. If you want to get a little more creative with how you pack their lunches, check out these SweeTango Back 2 School recipes!
What are your favorite ways to serve SweeTango apples? Have you found them at your grocery store yet this season? Snap a picture with enjoying a SweeTango apple and tag us on Instagram @theproducemoms!