Sweet and Savory Honeycrisp Apple Recipes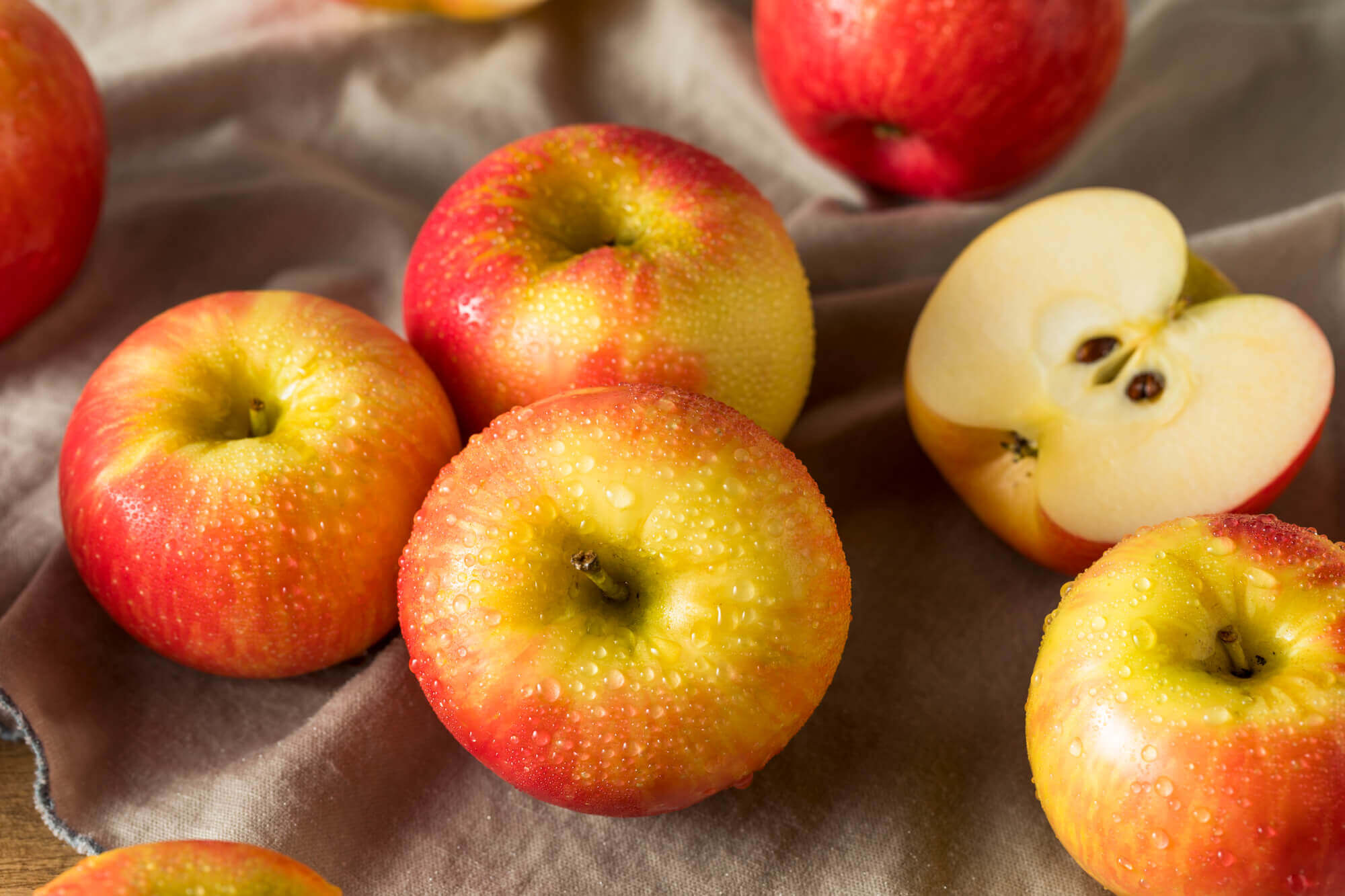 Honeycrisp apple recipes to enjoy all autumn-long. 
Fresh, cool breezes swirl around you. Fallen leaves crunch under your feet. Scents of warm cinnamon tickle your nose. Autumn seems to be made for apples. And one of our favorites is the Honeycrisp apple.
Honeycrisp is a cultivated variety developed at the University of Minnesota in the 1960s and released to the public in 1991. It was created to grow well in cooler northern climates, so it is an ideal food for these chilly fall months. Honeycrisp is the most buzz-worthy apple of all time!
Because this apple is both sweet and crispy, the name Honeycrisp is the perfect description. Its sweetness and tartness make it a great raw snack. But it also is great for baking and cooking too.
If you're looking to add a new apple variety to your fall menu, try the Honeycrisp. Get inspired with these sweet and savory Honeycrisp apple recipes!
Honeycrisp Apple Recipes
Smoked Turkey, Fresh Apple, and Bacon Sandwich
Turkey, apple, and bacon – what a delicious combination! Shake up your usual lunch routine with this Smoked Turkey, Fresh Apple and Bacon Sandwich from Sage Fruit Company.
Caramel Apple Smoothie
Do you love caramel apples? Try them in smoothie form. This smoothie tastes like autumn in a glass!
Grab some Honeycrisp apples and get blending! Find the recipe for Caramel Apple Smoothies here. 
Grilled Honeycrisp Apples
Like many fruits, Honeycrisp apples can be grilled. Just like when you bake an apple, grilling softens and sweetens the fruit.
Here's how to grill Honeycrisp apples. Go ahead and give them a try!
Tuscan Fried Apple and Sage Appetizer
In Italy they serve these tasty morsels with a glass of wine and a bowl of walnuts & hard cheese! Get the recipe from Sage Fruit here.
Honeycrisp Waldorf Salad
Waldorf Salad is a classic way to enjoy apples. This salad was born in the 1890's at the Waldorf Hotel in NYC.
Each household and chef makes the Waldorf Salad in their own unique way but one ingredient always stays the same: APPLES. If you know what's up, you know that Honeycrisp apples are the obvious choice!
Get the recipe for this salad here. 
What is your favorite way to enjoy Honeycrisp apples? Share in the comments below. We'd love to hear!