What is Jicama?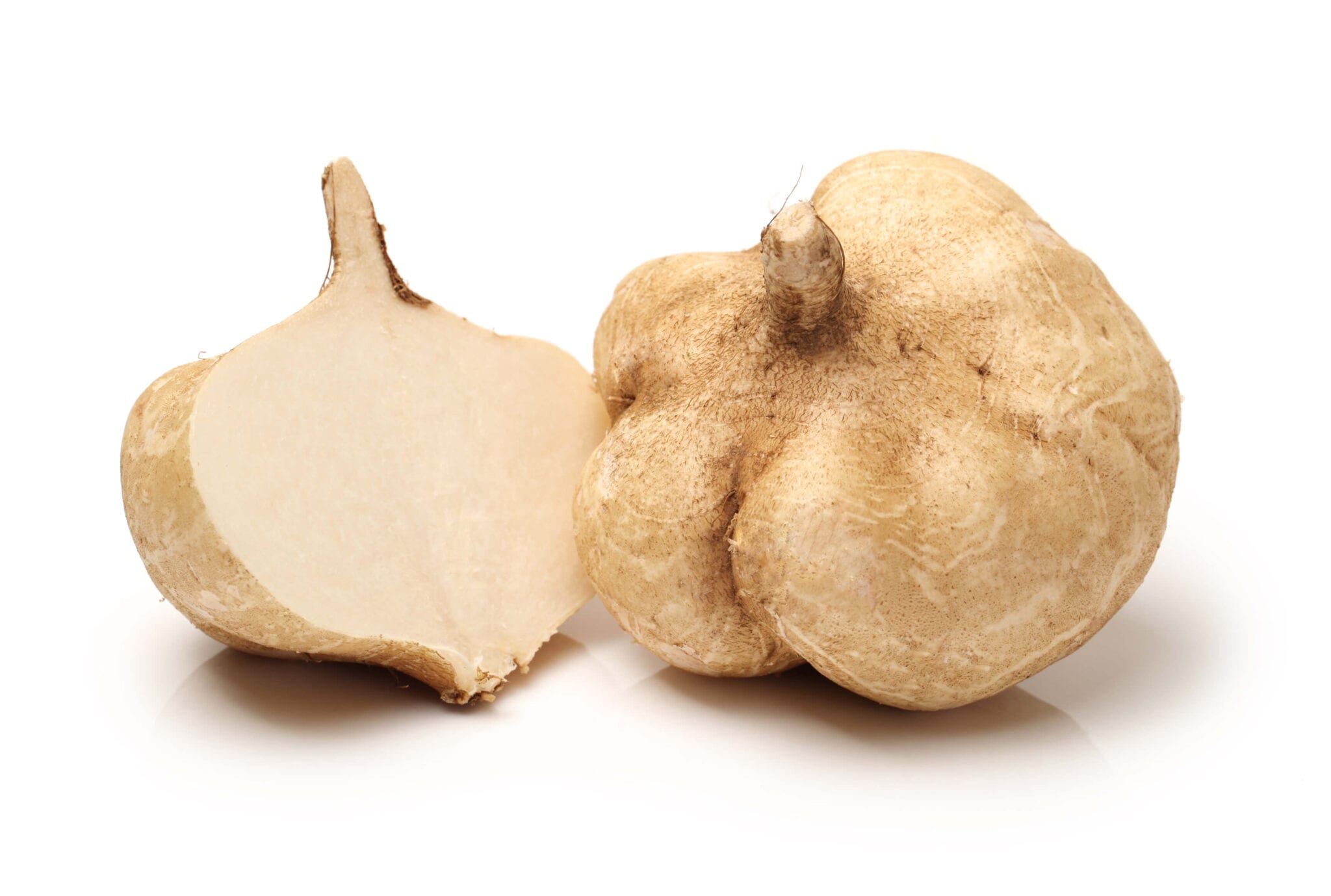 Jicama has been gaining in popularity in the U.S, and we're all for it. It's beginning to show up more often on restaurant menus and it's popping up in magazines and recipe sites because it's versatile, inexpensive, and delicious. We're excited to see this nutritious veggie finally getting the props it deserves! It might not look all that exciting, but jicama is surprisingly versatile and delicious.
What Is Jicama?
Jicama (pronounced HEE-kah-muh) is a round root vegetable that has a similar texture to a turnip, but tastes more like an apple. Amazing! When eaten raw, it has a nice crunch. While typically used raw, it can also be cooked. Most grocery stores carry it but if you have difficulty, try a Latin American or Asian specialty grocer. Need help finding it at a store near you? Feel free to reach out!
How to Select and Store
When selecting jicama at your grocery store, choose ones that are firm and round. It should be stored in a cool, dark place like your pantry. It can be stored this way for up to four weeks. Wash just like potatoes and peel with a knife before consuming or cooking. Peeling can be tough, so make sure to use a sharp knife and a sturdy work surface. You may find it helpful to cut one end so you have a flat part of the vegetable for stabilization.
Nutritional Information
Jicama is low in calories and it's also an excellent source of inulin fiber, vitamin C, and potassium. It also contains folates, iron, manganese, copper, and thiamin. They are high in carbohydrates, so if you are watching your carbs be aware and use them sparingly (like you would potatoes).
One cup contains the following nutrients:
Calories: 49
Carbs: 12 grams
Protein: 1 gram
Fat: 0.1 gram
Fiber: 6.4 grams
Vitamin C: 44% of the RDI
Folate: 4% of the RDI
Iron: 4% of the RDI
Magnesium: 4% of the RDI
Potassium: 6% of the RDI
Manganese: 4% of the RDI
Have you tried this amazing veggie? Tell us what you think in the comments section below!