Visiting Sage Fruit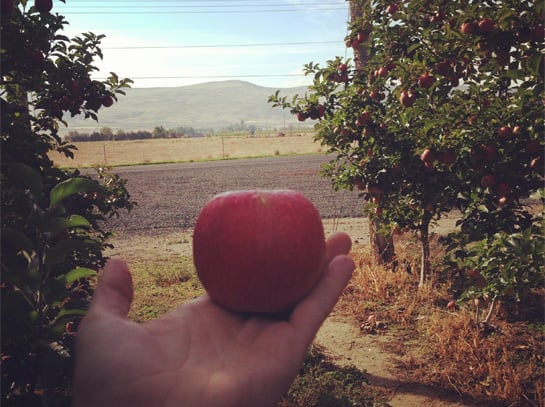 Last week I had the unique opportunity to visit Sage Fruit in Yakima, Washington. Yakima Valley & the surrounding Ag regions are the heart and soul of Washington Apples. Did you know that the state of Washington supplies the United States with 60% of her apples? My visit to the growing region was an amazing way to kick-off National Apple Month and I learned so much! I had no clue how complicated it is & how much care & attention it takes to bring a single apple to the grocery store!!! I'm a pretty savvy consumer when it comes to the produce department & I was absolutely blown away with the operation.
I met so many people at Sage & had the opportunity to learn about the operations from every perspective:
Stay tuned for more information about apples – I have a few specific questions I plan to answer during this blog series. These are questions I am constantly being asked about all produce, but especially apples.
Why do farmers use pesticides?
Why are apples waxed?
Are organic apples healthier than conventional apples?
What makes Washington Apples different from apples grown in other states?
How long and why are apples stored?
Feel free to email me at lori@theproducemoms.com if you have any questions you would like me to consider as we put together this "Apples Farm to Fork" blog series. We have a lot to cover & it will be done gradually over the next month.
Happy National Apple Month!
xoxo Produce Mom