How To Make A Veggie Easter Basket | Easter Vegetable Tray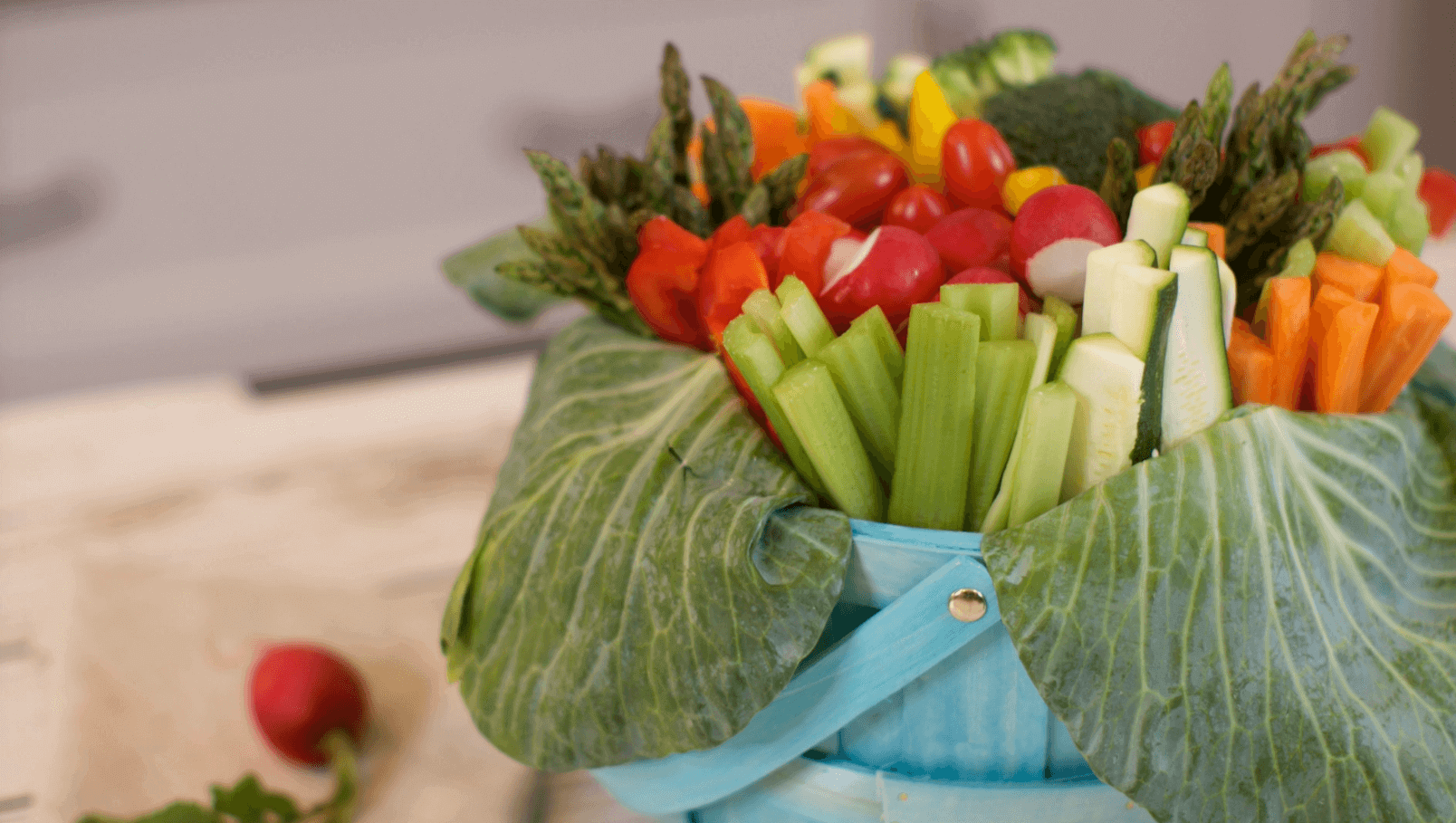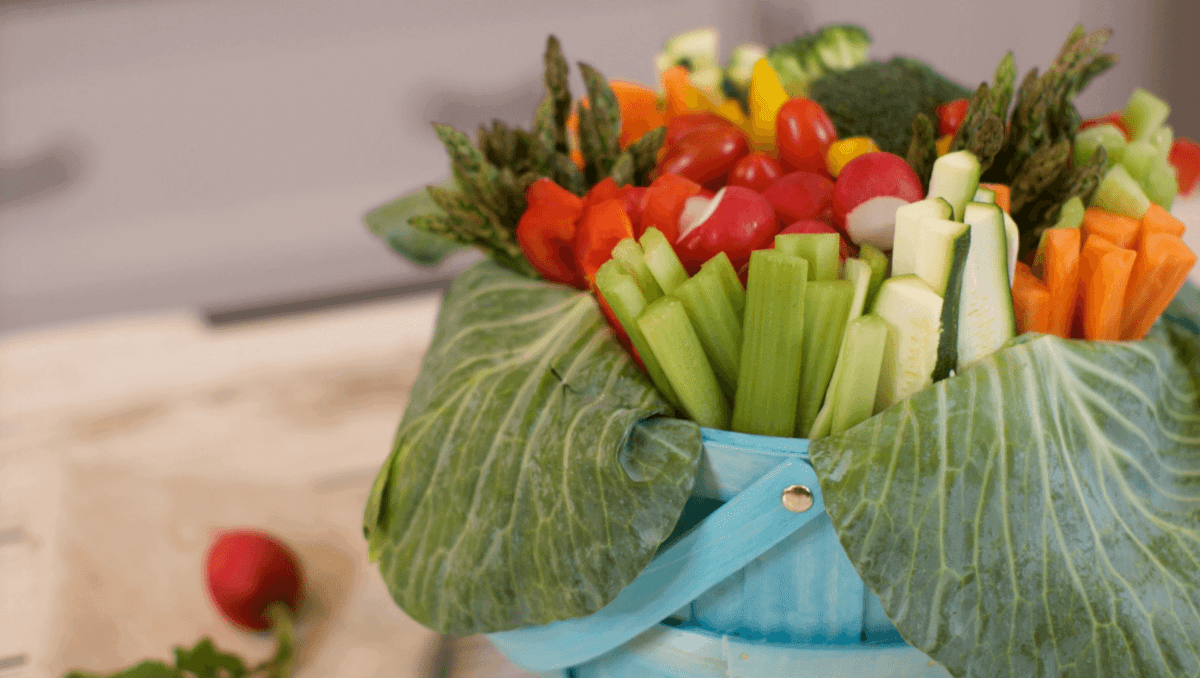 A unique centerpiece that will delight your Easter dinner guests.
We live by the rule that every holiday, event, and special occasion is better with a festive fruit or vegetable tray. It's why we were excited to collaborate with our brand partner Kroger to create our free ebook A Fruit and Veggie Tray for [Almost] Every Holiday which features this Easter Vegetable Tray idea.
Delight your dinner guests with an edible Easter basket using your favorite vegetables. It makes a unique centerpiece for your table and a healthy appetizer for your guests to munch on.
To make your Veggie Easter Basket, you'll first need to pick a basket. Pick any kind that you'd like, just be conscious of the size you choose. For large gatherings, you'll want to choose a larger basket. But for small gatherings, a small basket will do. For ours, we chose a simple, rustic basket because we wanted the veggies to be the star.
If your basket is deep, you'll want to place something inside to elevate the bottom so your veggies can stand tall enough to stick out of the top. We placed a few canned goods in the bottom of our basket and then laid a paper towel on top so they wouldn't be seen.
Start by layering the bottom of your basket with leaves of leafy lettuce or cabbage. Let the leaves drape over the side of your basket. Then arrange your veggies by type. Veggies that need to be cut, like carrots and bell peppers, work best cut julienne-style. Stand them up lengthwise in the basket. Fill up any gaps with grape tomatoes. Serve a veggie dip alongside your basket.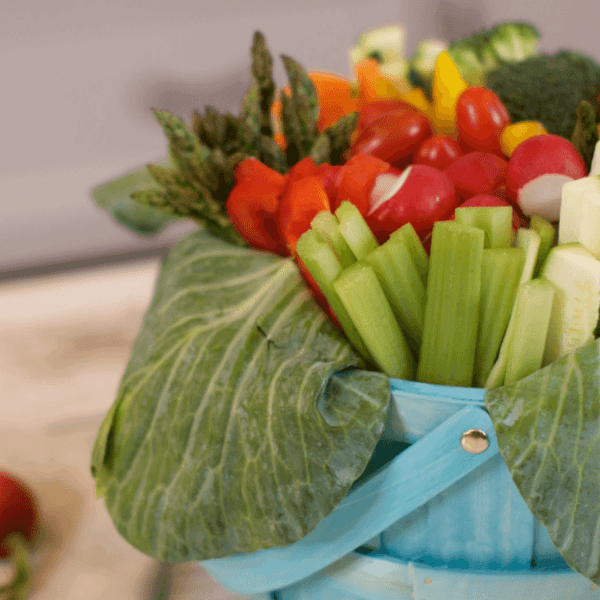 Ingredients
Green leafy lettuce or Cabbage leaves

broccoli

grape tomatoes

yellow bell peppers

red bell peppers

Carrots

celery

zucchini

radishes

vegetable dip
Instructions
In an Easter Basket, lay a few free leafy lettuce leaves on the bottom of the basket. We used canned goods (covered with paper towel) to elevate the bottom.

Slice up vegetables you desire.

On top of the leaves, arrange the vegetables.

Serve with a dip.
Notes
*These veggies are only a suggestion. You can use whichever veggies you prefer.
If you need a fruit tray to accompany your veggie Easter basket, try this Easter Bunny one!
Have a very hoppy Easter! If you make a veggie Easter basket, share a photo on Instagram and be sure to tag us at @theproducemoms.  And don't forget to download our free ebook A Fruit and Veggie Tray for [Almost] Every Holiday.