SpongeBob and PAW Patrol Grapes + Grape Flatbread Pizza Recipe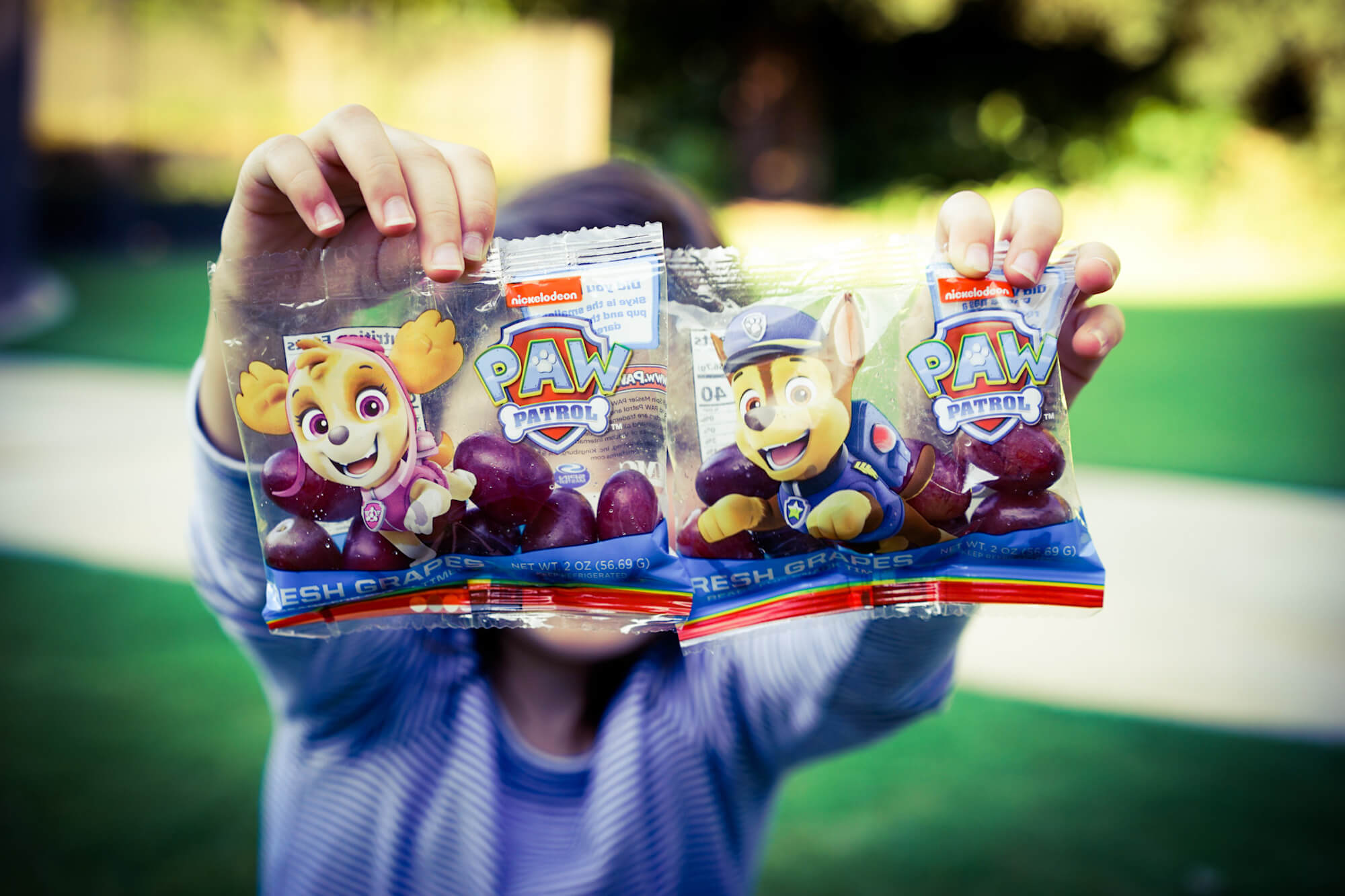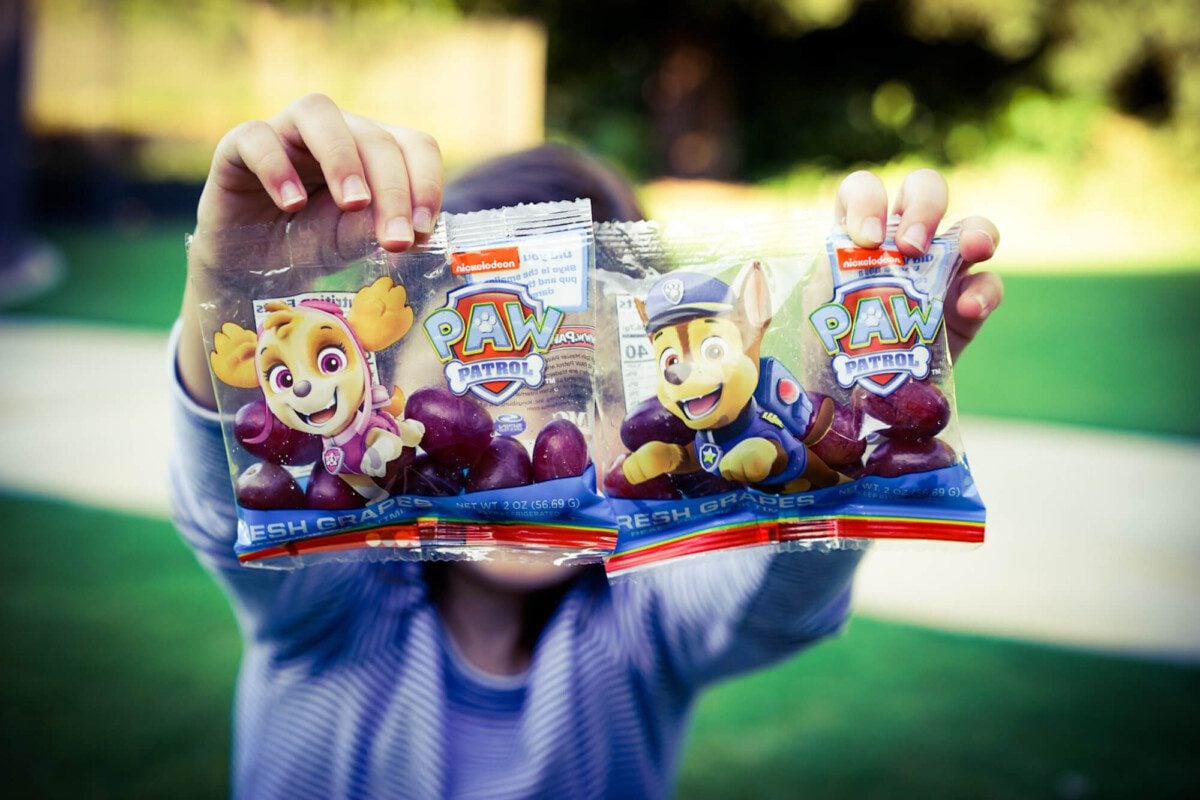 This post is sponsored by HMC Farms
Grapes…Now More Fun Than Ever!
School is back in session and so is snack time! Pack grapes for a sweet snack that is full of goodness too. The Produce Moms is on a mission to encourage everyone to eat more fruits and vegetables and that starts with making it easy and fun.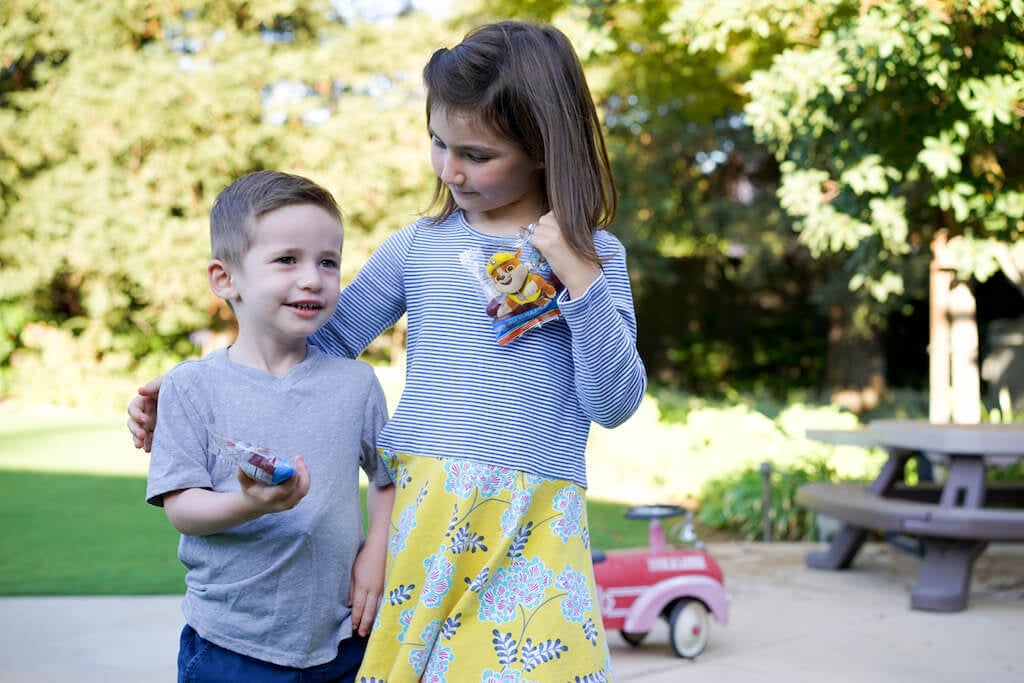 A Snack to Smile About
The Produce Moms worked with HMC Farms in California and Nickelodeon to spotlight grapes as both a healthy and happy treat. Through this collaboration, HMC Farms launched SpongeBob™ and PAW Patrol™ eye-catching graphics on ready-to-eat fresh grape packs. Eating healthy just got a lot more fun! Kids and adults alike will find joy seeing their family's favorite characters in a delicious new way. The two ounce bags are perfect for lunch boxes, sports events, school parties, and nutritious grab-n-go snacking.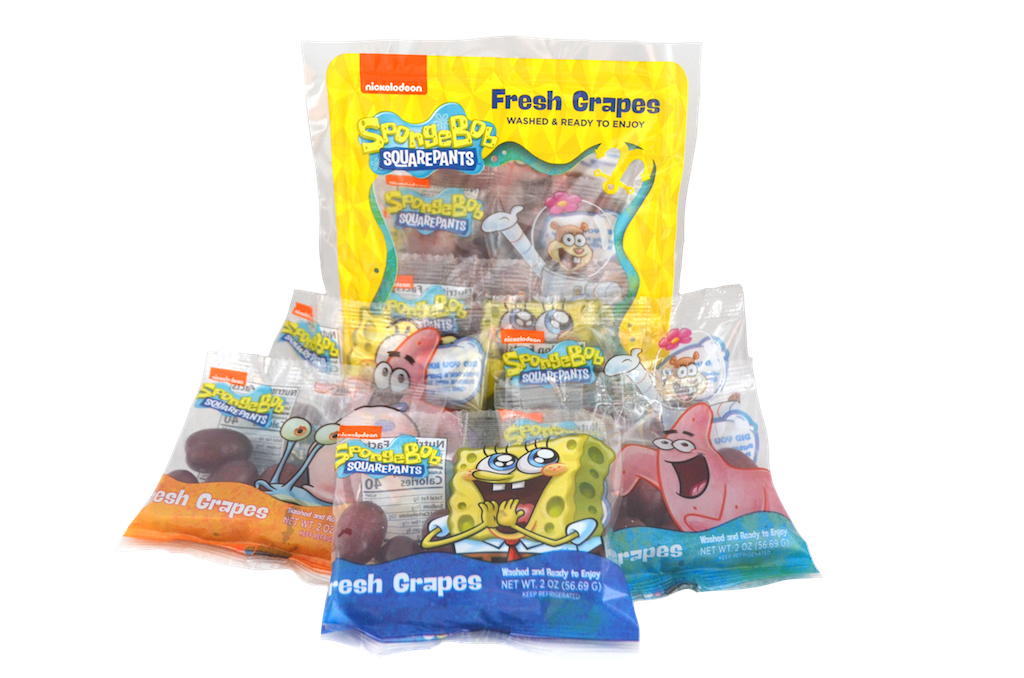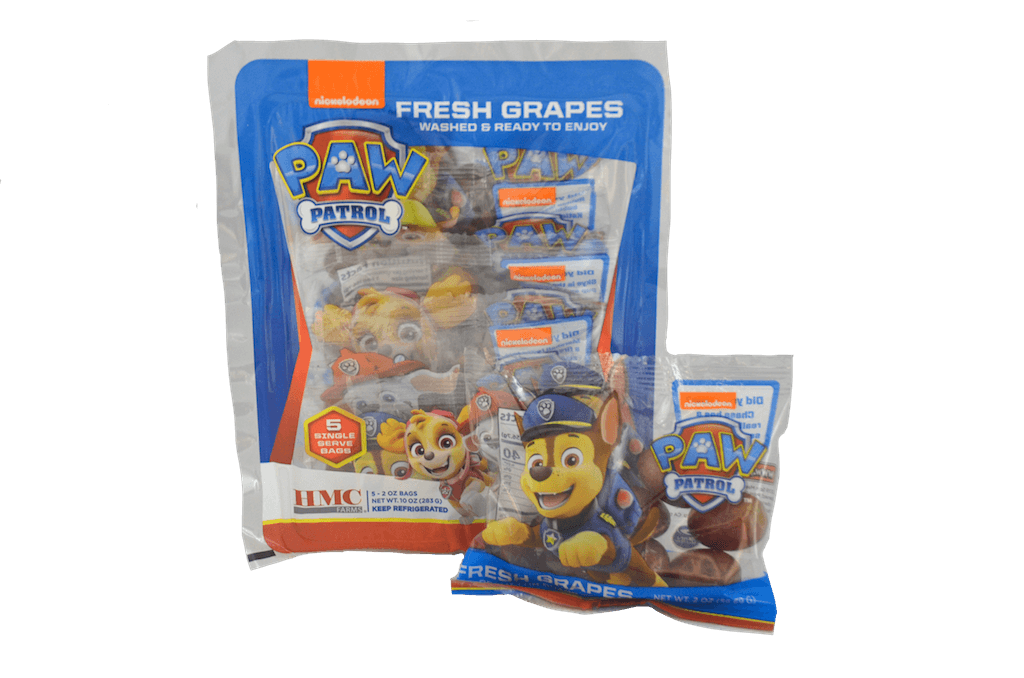 The SpongeBob™ and PAW Patrol™ grapes are available in multipacks; each multipack contains five bags of washed and ready-to-eat grapes. The grapes are fresh off the stem, free from additives and preservatives, and are available year-round.
Grapes are Good… Really Good!
Packed with sweetness and nutrition too, grapes are full of goodness. Grapes offer valuable health benefits including high amounts (over 1/4 of the daily recommended intake!) of Vitamins C and K per serving. They are also rich in antioxidants, especially the peels. Certain studies suggest that grapes may reduce cholesterol, lower blood pressure, and even protect against certain types of cancer. The power of produce is truly amazing!
Beyond the Snack Pack
Grapes for dinner? Grape Flatbread Pizza is a delicious way to incorporate more grapes into your day, and it's an easy weekend meal both adults and kids will enjoy. A perfect recipe for young chefs too—kids love adding all the toppings. Plus this recipe proves grapes go beyond a snack in hand or juicy beverage. Roasting grapes brings out a special condensed sweetness. Get creative and get cooking with grapes!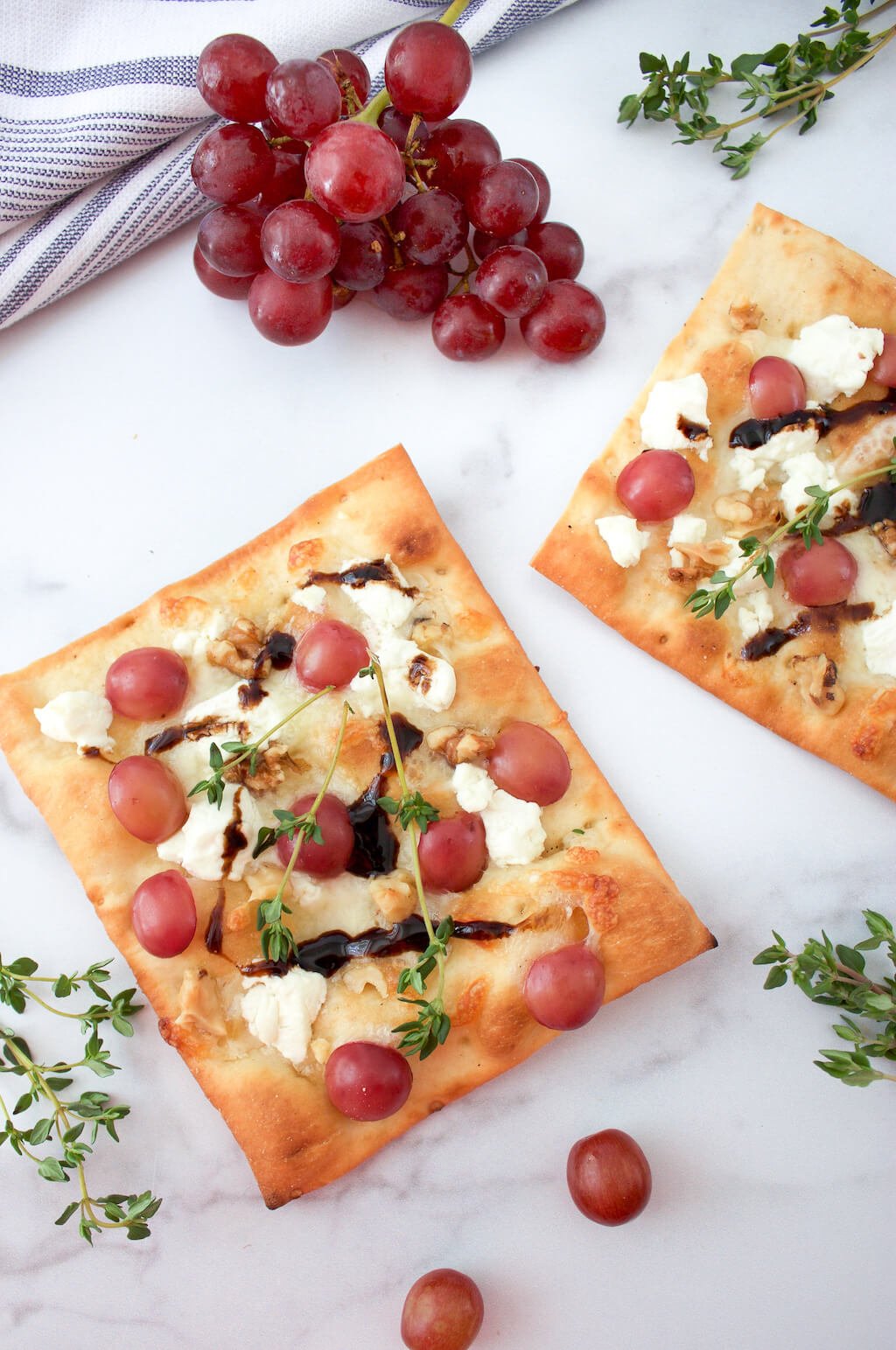 Ingredients
pre-made flatbread pizza crust

red grapes

sliced in half

olive oil

goat cheese crumbles

fresh mozzarella cheese

walnuts

chopped

balsamic glaze

fresh thyme
Instructions
Preheat oven to 375 degrees.

Top flatbread with cheeses, grapes, and walnuts.

Bake pizza in the oven for 7-8 minutes, or until the cheese is melted and the bottom of the crust is crispy.

Remove pizza from oven and top with balsamic glaze and fresh thyme. Serve warm.
Feel free to get creative with your toppings! Watch The Produce Moms founder Lori Taylor create her own version of a Grape Flatbread Pizza on our Facebook Live series! 
Next time you pack a snack, pack a smile. HMC Sponge Bob and PAW Patrol Grapes are the perfect pick from breakfast to midnight snack.
Will your kids go wild for these Sponge Bob and PAW Patrol Grapes? Will you be giving Grape Flatbread Pizza a try? Share in the comments below!