May 2020: The Produce Moms Podcast Month in Review
Jun 08, 2020, Updated May 20, 2021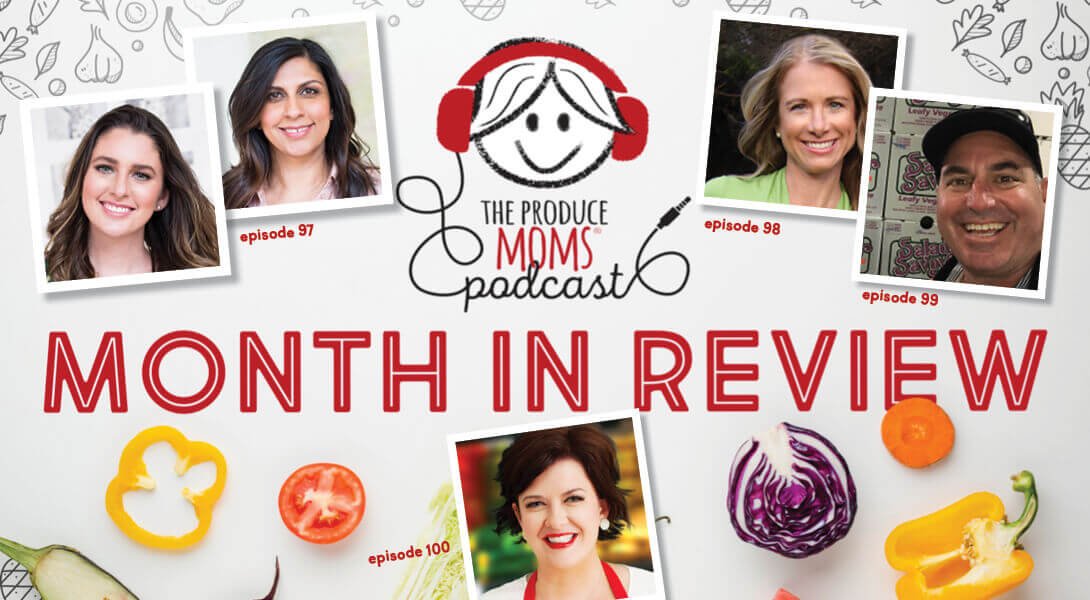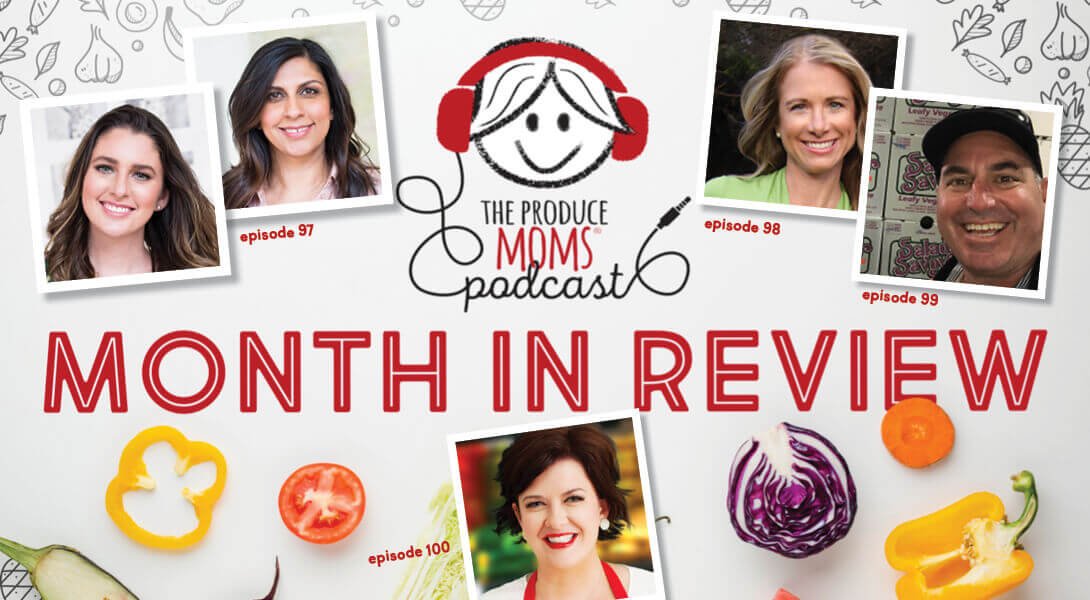 May 2020: The Produce Moms Podcast Month in Review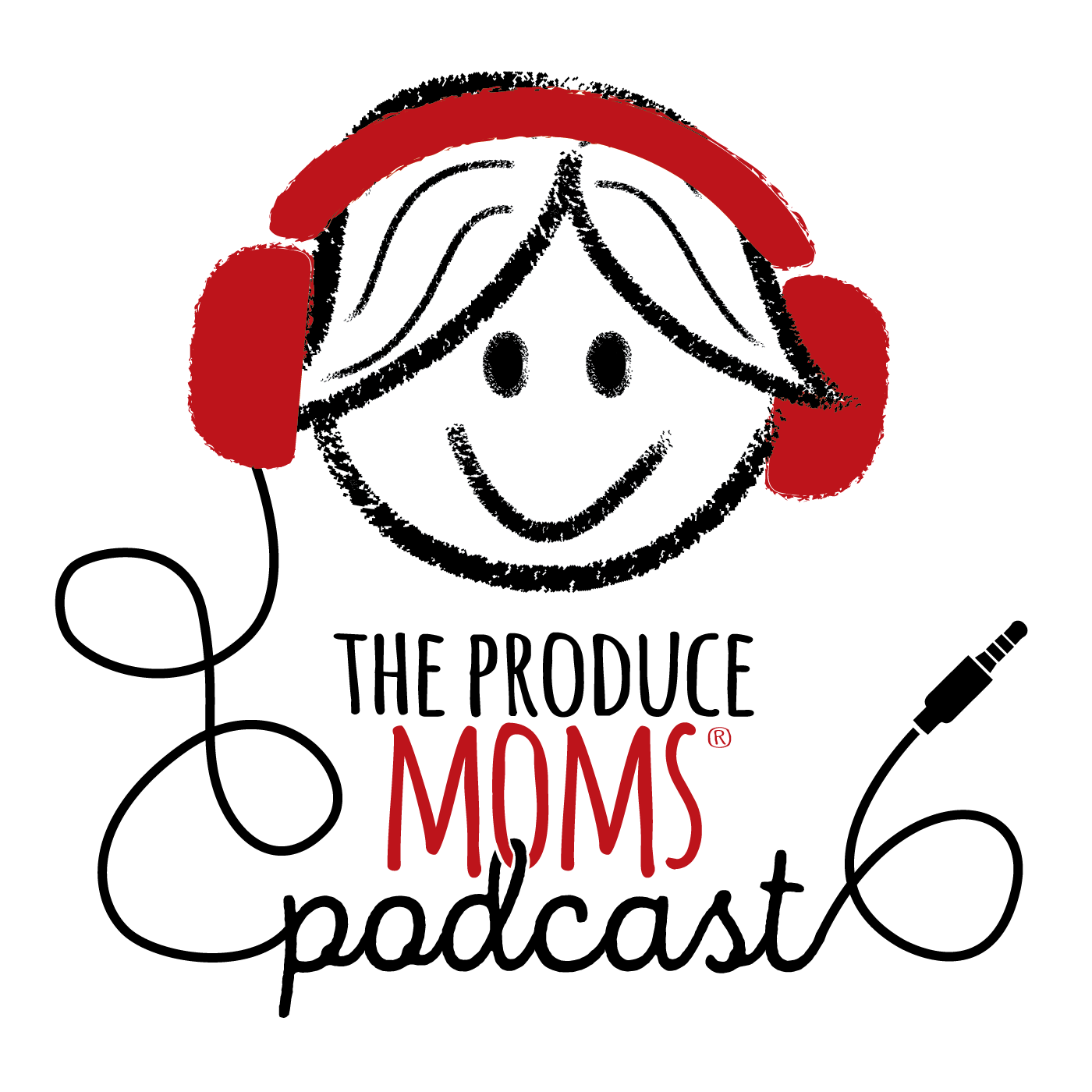 Let's take a look back at our May 2020 Podcast guests.
May was an incredibly important month for The Produce Moms Podcast! This month marked our 100th episode. We could not be more excited for all we have learned, all the episodes that have made it into your home, and the incredible episodes still to come. 
From our team at The Produce Moms, to you the real produce moms, thank you for following, for listening, and for making us what we are. We truly couldn't do it without you. 
From the magic sauce that saves dinner, to tips for the avid snacker, information about the current pandemic, and a big celebration of our 100th episode, our episodes are sure to leave you with actionable info to help you keep your home healthy, safe, and full of delicious produce! 
May 2020 Podcast Episode 97: The Magic Solution for Mealtime
A magic solution for picky eaters
Do Anything Foods was created by busy moms like you who weren't willing to compromise quality for convenience. 
Monica Salhotra would plan meals and fill the fridge with fresh fruits and veggies.
When life inevitably got in the way and there was a fridge full of produce at the end of each week, she realized she needed a solution to keep them from going bad, and to make them tasty enough for the pickiest eaters. 
Monica Salhotra and Allie Shanholt founded Do Anything Foods – an assortment of magical sauces made from fresh produce that becomes a dip, marinade, pasta sauce, stew base, etc. You name it, you can make it!
 It is a truly a multipurpose concoction that packs a powerful punch of nutrients in the myriad of meals served throughout the week.  
Listen in to learn more about how this sauce could revolutionize meal time for your family! 
May 2020 Podcast Episode 98: How to Snack Intentionally

How to make a healthy snack the easy choice
Did you know that 95% of US adults say they snack daily? Did you know that 1 in 4 calories the average US person consumes comes from snacks?
That's a lot of our daily energy being accounted for outside of mealtime!
One important takeaway is that you aren't the only snacker! In fact, snacking can be an incredible way to help your family get all of their recommended nutrients each day. 
Dr. Wendy Bazilian, Ambassador for California Walnut believes that you don't have to forgo flavor or fun in order to keep snacking healthy. 
In this episode, she shares some incredible insight on snacking, walnuts, and some great tips on creating healthy, fun snacks for your family to enjoy! 
May 2020 Podcast Episode 99: How the COVID-19 Pandemic Disrupted Agriculture
How farmers are an example of resilience and perseverance
March 11, 2020 will go down in history books. In the span of days our world turned upside down, and we all struggled to find a new normal.
Everyone has been affected by the current crisis, but we would be remiss to not take an opportunity to share with you how your produce supply chain has been affected, and highlight the resiliency, perseverance, and community of an industry that refuses to be defeated by this hardship. 
 In this episode of The Produce Moms, CEO of Salad Savoy, Seth Karm shares his perspective as an integral link of the supply chain, a first person narrative of the effects of the pandemic, and a message of hope in the midst of chaos. 
May 2020 Podcast Episode 100: Celebrating the 100th Podcast Episode
Toast the 100th episode with us! 
We are so excited to be celebrating the 100th episode of The Produce Moms Podcast! Wow! If you know anything about podcasts, then you must realize that starting a podcast is hard, and maintaining one is even harder.  
At The Produce Moms we feel so strongly that food is culture. It doesn't matter where you live, what career you pursue, or what family means to you, food is a common thread that unites us all. 
Our mission is to do all that we can to help you make produce a fundamental component of your family's diet. 
In this episode we talk a little about the origin of The Produce Moms, take a look at what's on the horizon, and thank the people who made it possible- YOU!