Banana Shoe Shine: How To Shine Your Shoes With A Banana Peel
Dec 10, 2021, Updated Aug 22, 2022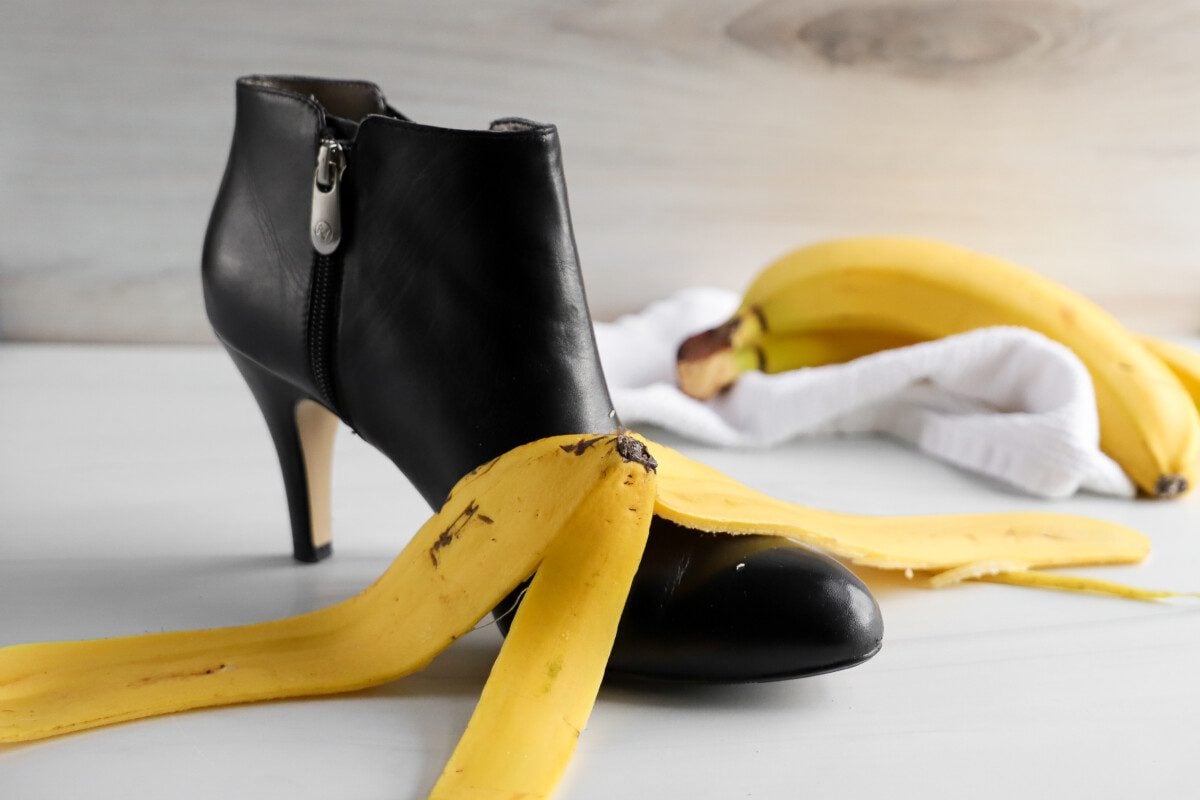 Are your shoes looking a little tired? Give them new life with a banana! That's right. You can shine your shoes with a banana peel!
This produce hack is especially great for travel or business trips. Not many of us think to pack shoe polish in our luggage but we often have access to a banana in the hotel lobby. As you're walking out the door, grab one to enjoy for breakfast and then use the peel to shine up your shoes.
Can you shine shoes with a banana peel?
Yes, you really can! Bananas are famous for their potassium, which also happens to be a primary ingredient in many shoe polishes. Potassium and other natural oils found in bananas make for a powerful, natural shoe polish. Rubbing a banana peel on dusty, scuffed-up boots and shoes will have them looking new again in no time.
How to shine your shoes with a banana peel
Shining your shoes with a banana peel is simple!
Step 1: Knock off any large clumps of mud or stuck-on debris from your shoes.
Step 2: Peel a banana and rub the inside of the peel on your shoes. Get all the cracks and crevices of your shoes.
Step 3: Buff shoes by rubbing a clean, soft cloth on them. Be sure to wipe away any pieces of banana left from the peel. When you're finished, look at the cloth and notice all of the dirt that was removed!
Not hungry for a banana but need to shine your shoes? Use the inside to make an all-natural hair mask!
Which side of the banana is used to shine shoes?
Use the inside of the banana peel (the soft part that was touching the banana; not the yellow skin).
What types of shoes can you polish with a banana?
Banana peel shoe shine works best on leather boots and shoes. It also works on other leather accessories like belts and handbags.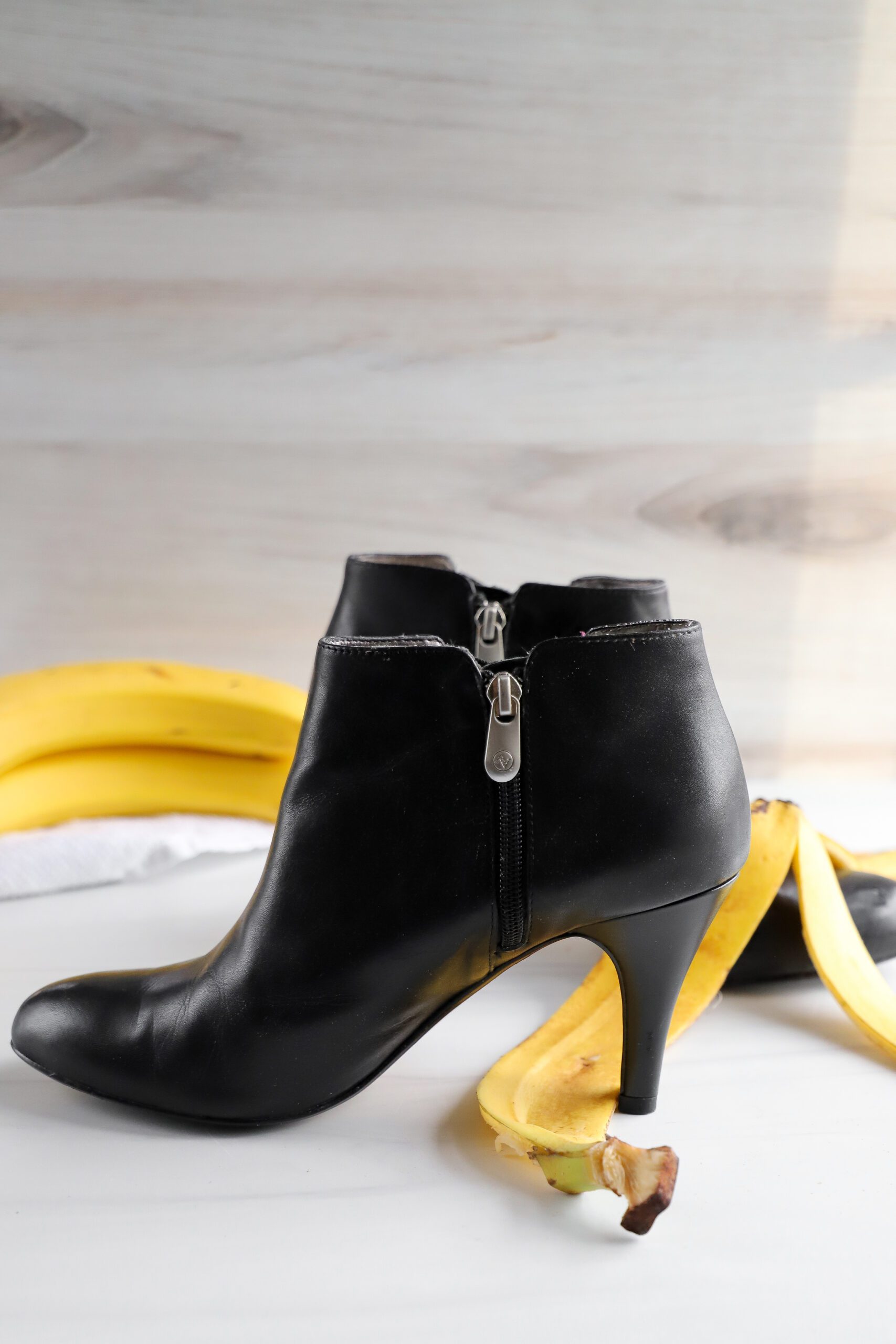 Before you head out the door, grab a banana to snack on and then use the peel to shine up your shoes!
Who knew banana peels could help you put your best foot forward? Were you already familiar with this trick? Give it a try and let us know how it works for you.