Bananas: How to Select, Store & Serve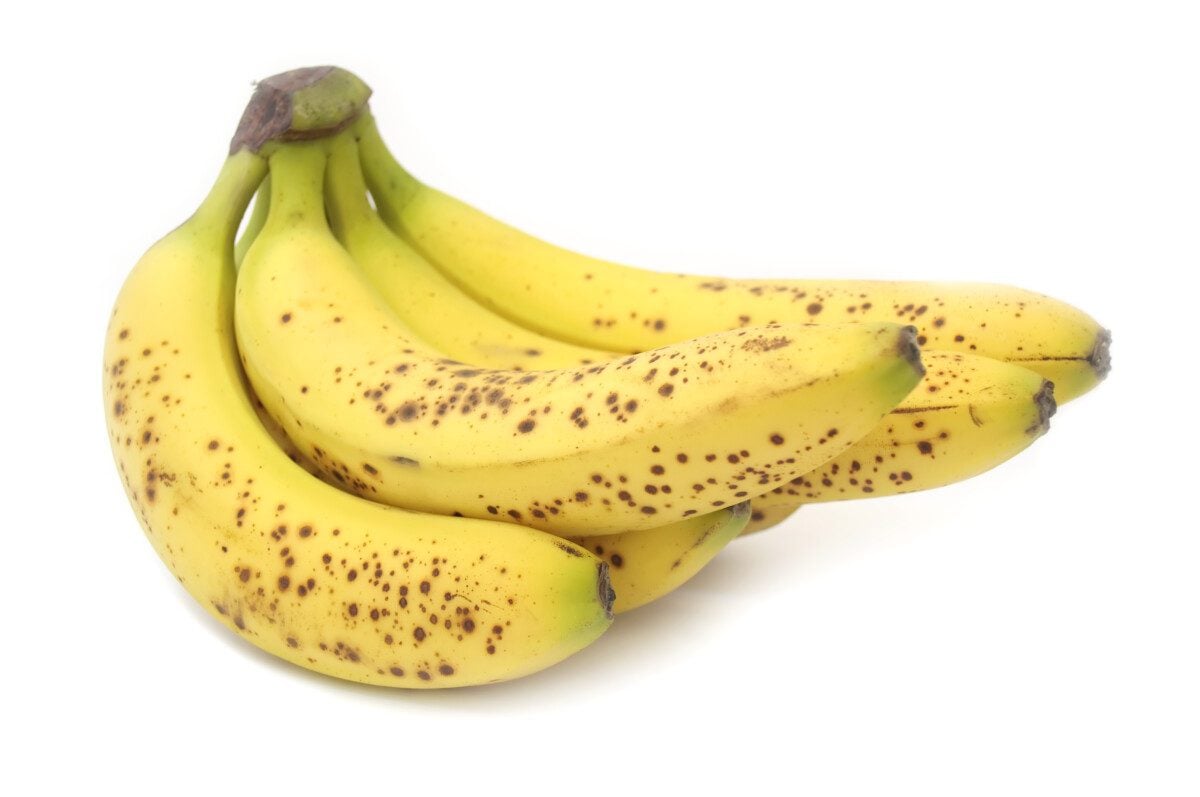 Bananas are this week's Produce Mom Pick®
I want to share some information with you about how to Select, Store & Serve the produce department Superstar! So I've enlisted the help of Chiquita Banana… a proud member of The Produce Mom Family 🙂
Chiquita's Website makes it really easy to help you understand the many ways you can enjoy Bananas!
First, it's important to understand that the banana has various stages to its ripeness.
As you can imagine, the flavor & texture of the banana does change as the fruit ripens. The flavor of a green banana somewhat reminds me of a cucumber & the texture is firm, almost like a potato. The skin of a green banana is not easy to peel. The fruit from stage 1-3 is very starchy. As the fruit ripens, the starch turns to sugar. By stage 4 the fruit will smell like a banana & have a mildly sweet flavor with a semi-firm texture. The banana's texture will soften & the flavor will sweeten with each successive stage. Most of us are familiar with the flavor & texture of a ripe banana. After all, bananas are the #1 Most Popular Fruit in America! And it's no surprise! Available year-round, distinct & delicious flavor, versatile in the kitchen, and literally costs pennies per serving.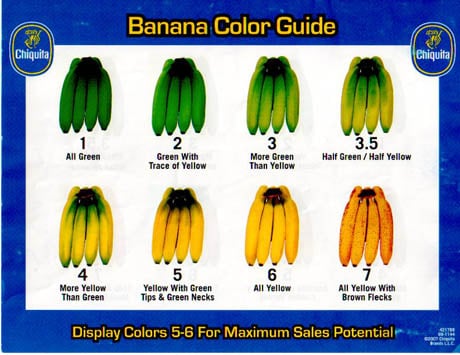 Select
Firm & free of bruises
Stems and tips should be intact
The fruit will typically move from 1 stage of ripeness to the next in 1 day—keep this in mind as you select your bananas at the grocery store.
Bananas, like all things that are grown, will vary in size. Select the bananas that are sized best for your appetite & lifestyle.
Store
Store bananas at room temperature
To speed up the ripening process, place the bananas in a brown bag with an apple, tomato or avocado.
To slow down the ripening process, place the bananas in a brown bag & store at a cool temperature (50-65F). Bananas can be placed in the refrigerator, but the peel will discolor due to the cold temp. The fruit will not be affected.
To freeze bananas, simply peel & seal in a plastic bag. For best results, use your frozen bananas within 2 months.
Serve
Peel & eat
Grill
Bake
Blend
For more ideas & an entire recipe index dedicated to Bananas, please visit www.ChiquitaBananas.com
Don't forget to buy bananas this weekend when you are doing your grocery shopping! They are the Produce Mom Pick of the Week & Quite Possibly, The World's Perfect Food.®
xoxo The Produce Mom