How to Pit Cherries
Jun 23, 2015, Updated Jun 08, 2021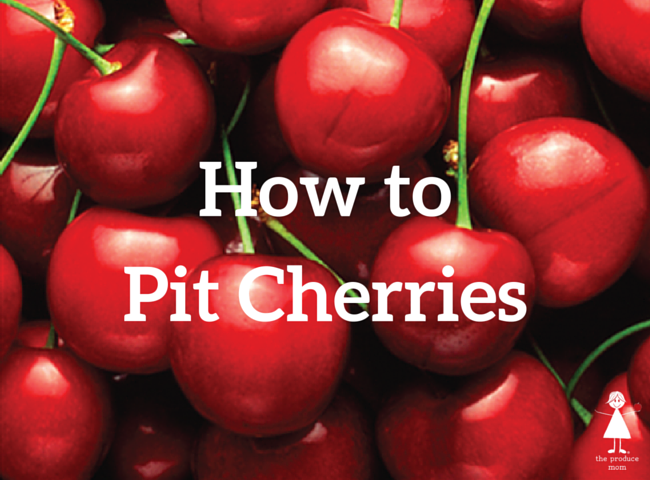 Summertime is cherry season! It doesn't get much tastier than a fresh, ripe cherry off the tree.
However, nobody enjoys biting down hard onto a cherry pit and having to spit it out, or cut out the pit with a knife beforehand.  I'm going to teach you how to avoid the spitting and cutting, and the giant mess.
Below is a video tutorial and a step-by-step infographic showing my favorite way of how to pit cherries! As long as you have an aluminum can lying around, as well as a chopstick or other long skinny utensil, you can pit a cherry with ease!
If you're looking for cherries in stores this season, our partner and friends at Sage Fruit Company grows some of the best cherries in the world!

Watch me demonstrate 3 ways to pit cherries in the video tutorial below 🙂

I love cherries, and I hope easing the pitting process helps you to enjoy them more too! Enjoy 🙂