Make Your Own Fruit Leather (without added sugar!)
Sep 06, 2017, Updated Jun 03, 2021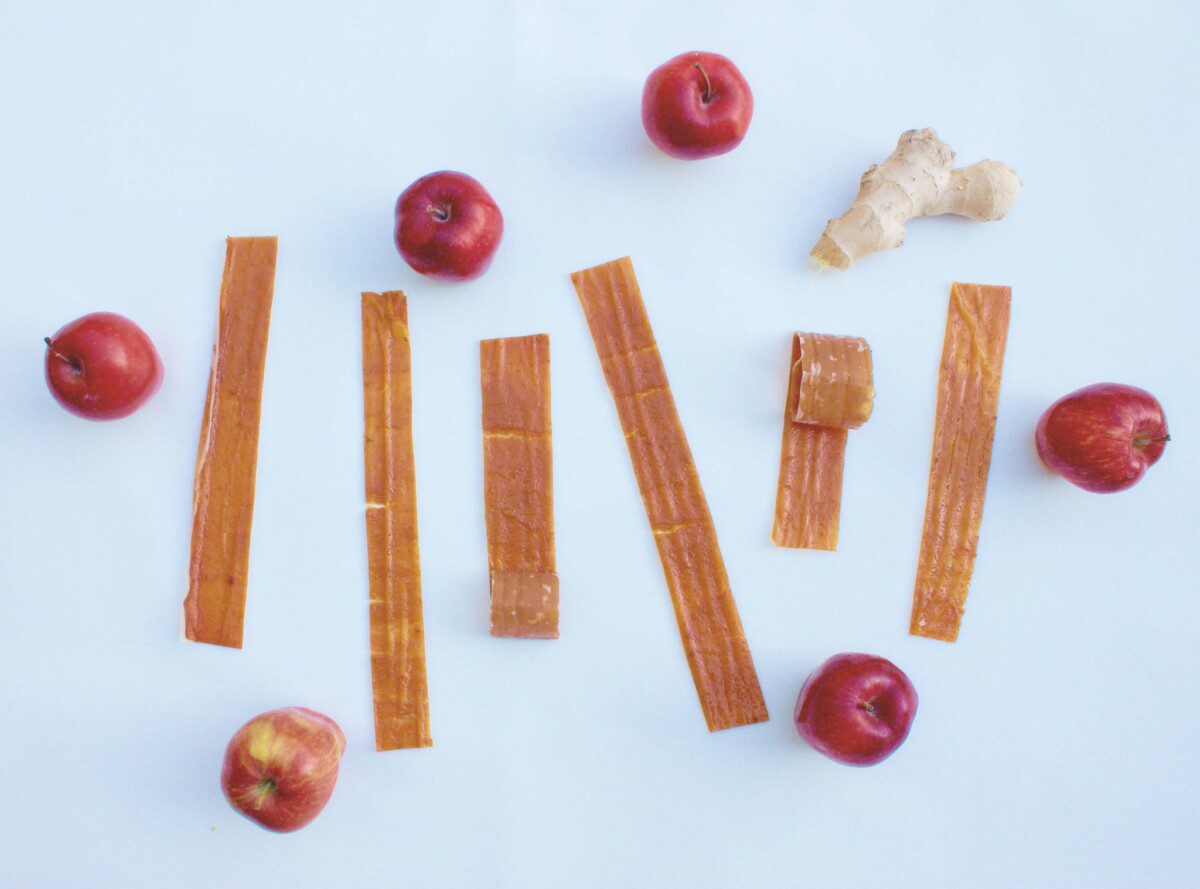 How To Make Fruit Leather
Fruit leather is a delicious, portable snack! It fits easily in a purse, diaper bag, or lunch box. Because it's mess free, It's a great travel snack. This sweet chewy treat is a great alternative to candy and we just can't get enough of it!
There are some really tasty fruit leather brands at the grocery store. However, it can be a bit pricey if you buy it very often. And some store-bought fruit leathers contain sweeteners and artificial colors and flavors that some of us try to avoid whenever possible. Making your own fruit leather can save you a few bucks and it allows you to have complete control over the ingredients used. You can choose your own flavors and you don't need to add any artificial colors or sweeteners (unless you want to add them—your choice!).
Fruit leather is also a great way to use up excess fruit. If you overbought on fruit or if you have a fruit tree that's producing more than you can handle, make up a batch of fruit leather!
How Do You Make Fruit Leather? Follow these simple steps.
Fruit leather seems like one of those items that would be hard to make yourself, but it's actually incredibly easy! Here's how to make your own fruit leather:
Step 1:
Wash, peel, and deseed your fruit, as needed. Preheat your oven to around 200 degrees Fahrenheit.
Step 2:
Place your fruit into a medium saucepan and add a very small amount of water, just enough so the bottom does not scorch. Cover and cook over low heat until the fruit is soft and the juices are released, typically about 5-10 minutes. OPTIONAL: Add honey or sugar, to taste. Stir until combined.
*NOTE: Fruit with a high water content may not need any water added.
Step 3:
Using a food processor or immersion blender, puree the fruit.
Step 4:
Line a baking sheet with silicone or parchment paper. Pour the fruit puree onto the lined baking sheet and spread to about a ¼" thickness. Be sure not to spread too thin, or the resulting fruit leather will be crisp rather than chewy.
Step 5:
Bake for 3-8 hours. This will depend on which type of fruit you use and your oven temperature. When the fruit leather is finished, the surface will be smooth and just barely tacky. The leather will pull away easily from the parchment paper.
Step 6:
Use kitchen shears to cut the leather and parchment paper into long strips and roll up lengthwise. You could also cut leather into squares and store between 2 pieces of parchment or wax paper. Store fruit leather in a zip-top bag or airtight container for up to 2 weeks.
*NOTE: If the edges are crispy, simply trim off using your kitchen shears.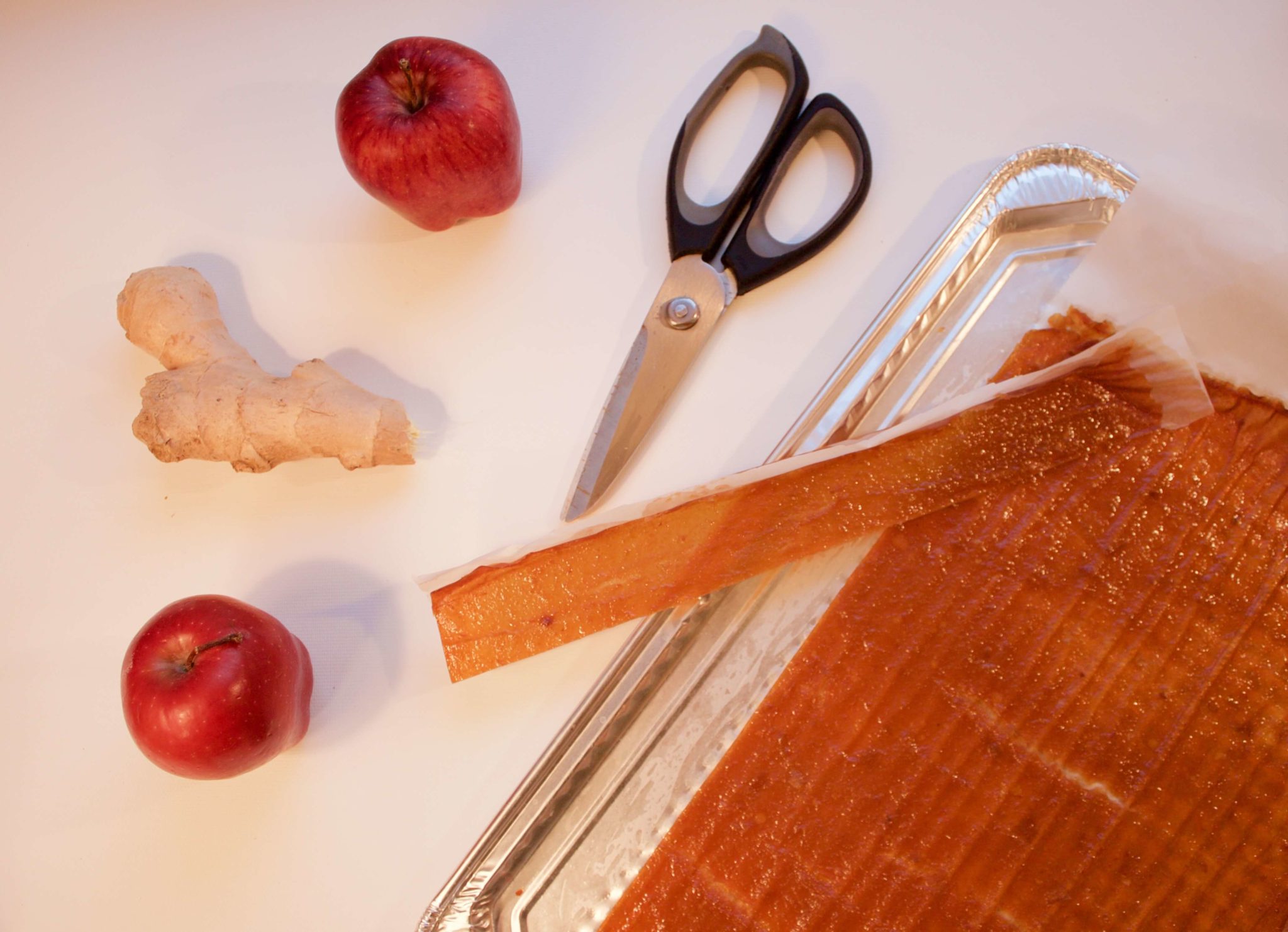 What flavor fruit leather will you make? Pear, apricot, watermelon? Maybe you'd like a flavor combination like apple and cinnamon or strawberry and peaches. The options are endless! Make some for yourself and the kids. It's a snack the whole family will go bananas for!