How To Make Your Own Fruit Popsicles
May 13, 2016, Updated Jun 06, 2022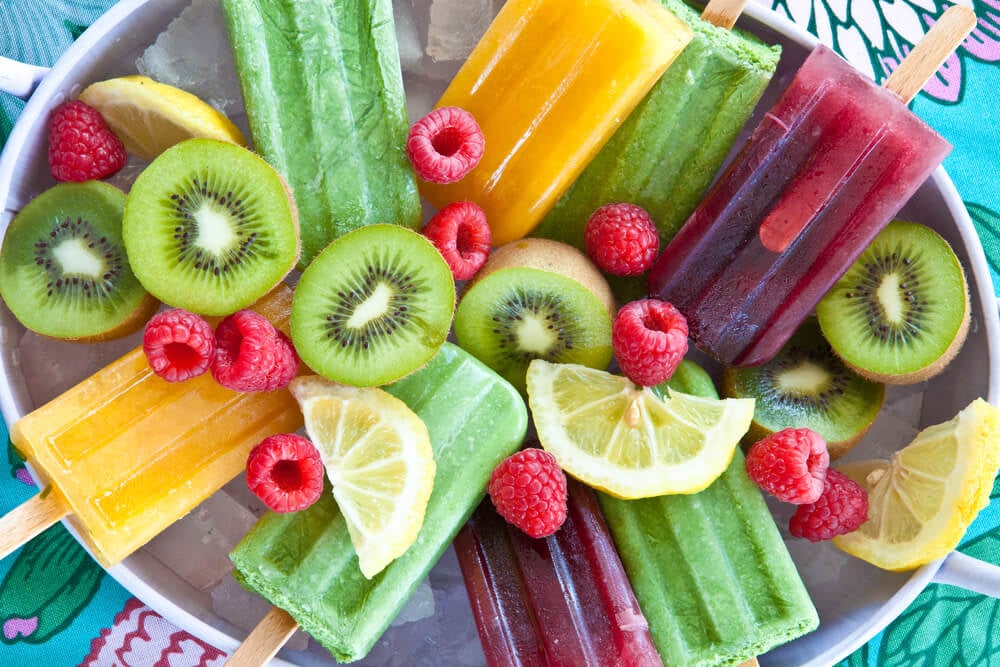 Make Your Own Popsicles!
The days are getting longer and hotter and that can mean just one thing…summer is right around the corner! Some foods just scream summertime… watermelon, corn on the cob, potato salad, cherry pie, burgers on the grill. At the top of this list would be popsicles! Popsicles are a quintessential summertime treat because they are sweet and refreshing.
Unfortunately, most store-bought popsicles contain high quantities of refined sugar. While delicious, no one can really make the case that they are healthy… unless you make them yourself! Like any food item, when you make your own popsicles you can control the ingredients that go into them. It is possible to create wonderful tasting, SWEET popsicles using fresh fruit. Fruit is nature's candy and the ultimate sweet treat, no added sugar necessary!
Now, I know what you're thinking… there's already a shortage of time in the day, there's no way I can add "popsicle chef" to my already full job description. All of the real fruit popsicle recipes you'll see here are simple and quick to whip up.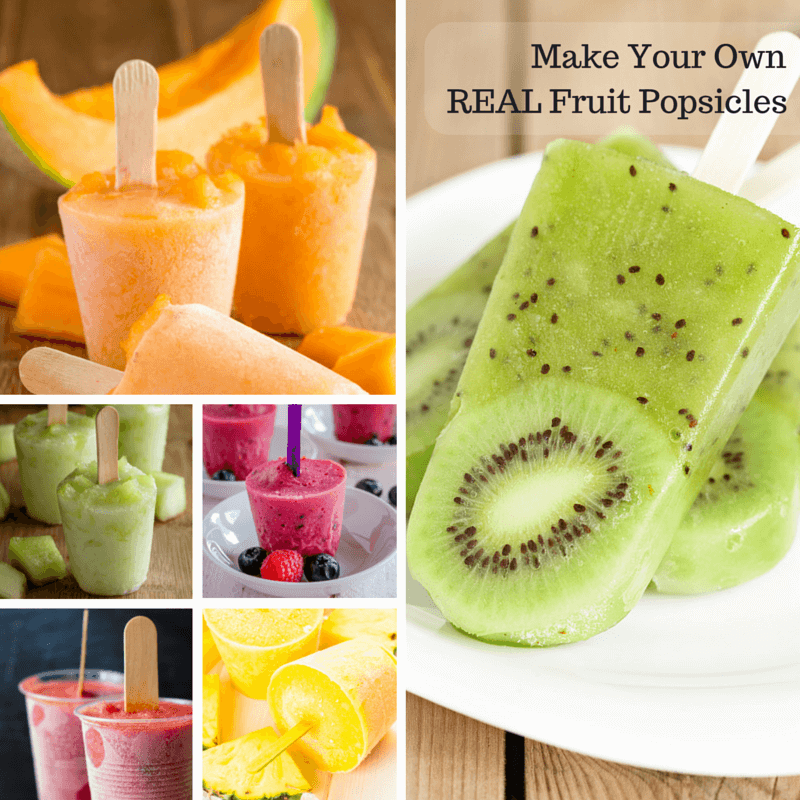 Before we get started, let's cover popsicle-making basics. First, you'll need a mold to freeze your popsicles in. There are all sorts out there—some are plastic, some are silicon, and some come in really fun shapes! Many even come with reusable popsicle sticks. While popsicle molds are actually very affordable, they aren't necessary to buy. You can use small paper or plastic cups. Bath cups actually work quite well! But if you think popsicles are something you'll make frequently, we'd recommend purchasing a mold to cut down on kitchen waste.
When filling your popsicle molds, remember that liquid expands when it freezes. Leave a little room at the top to allow for this expansion. We've also found that it's a good idea to freeze your popsicles for 20-30 minutes before inserting your popsicle sticks. If you insert them sooner, they tend to fall over and don't provide a lot of support as you're eating the ice pop.
Ok, let's get started! These are our favorite flavor combinations for real fruit popsicles. These are only suggestions to inspire you. We strongly encourage you to get creative and make up your own combinations. This creative process is something that kids really enjoy and is a wonderful way to introduce your child to new fruits!
For each of these combinations, we suggest pureeing the ingredients together in a blender and then freezing for 3-4 hours, until solid. Before you freeze your popsicles, taste the mixture. If you feel it needs a little extra sweetness, add a small amount of maple syrup, honey, or another natural sweetener of your choice.
Our Favorite REAL Fruit Popsicle Combinations: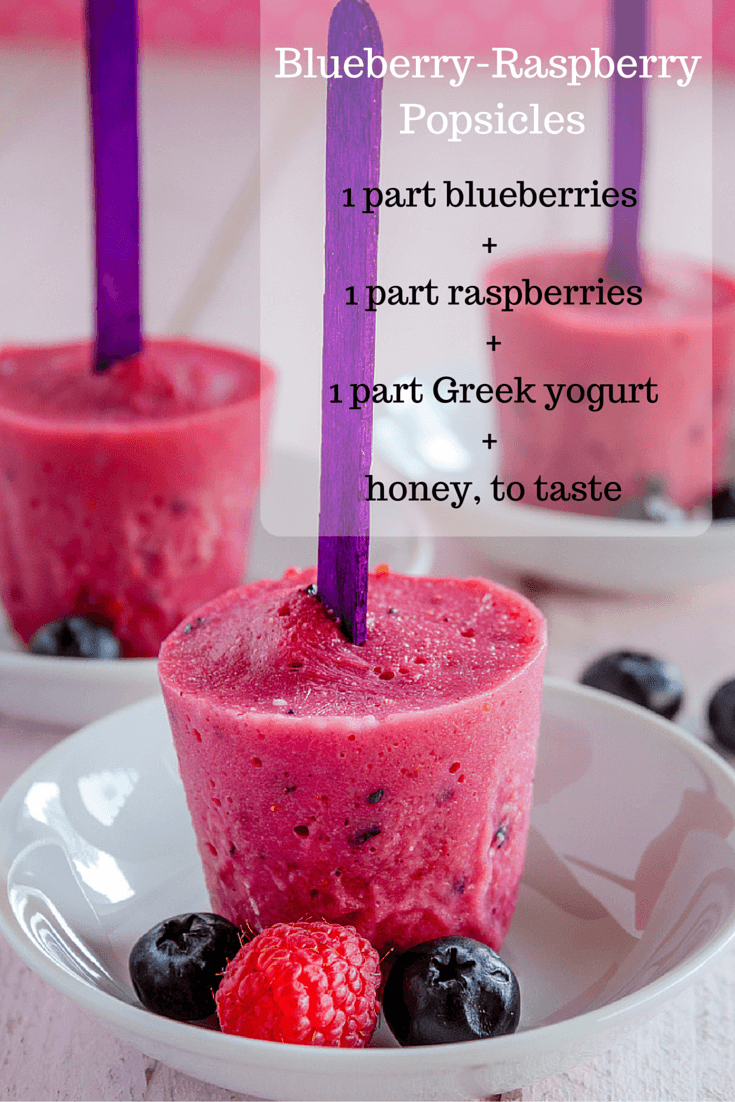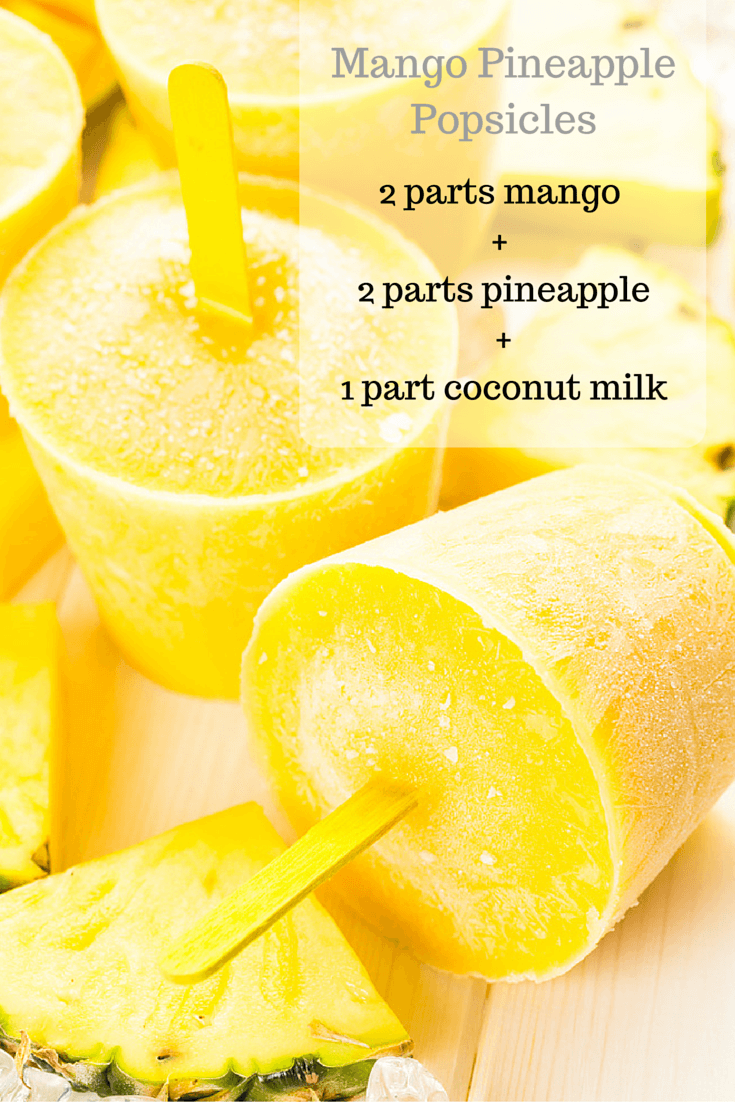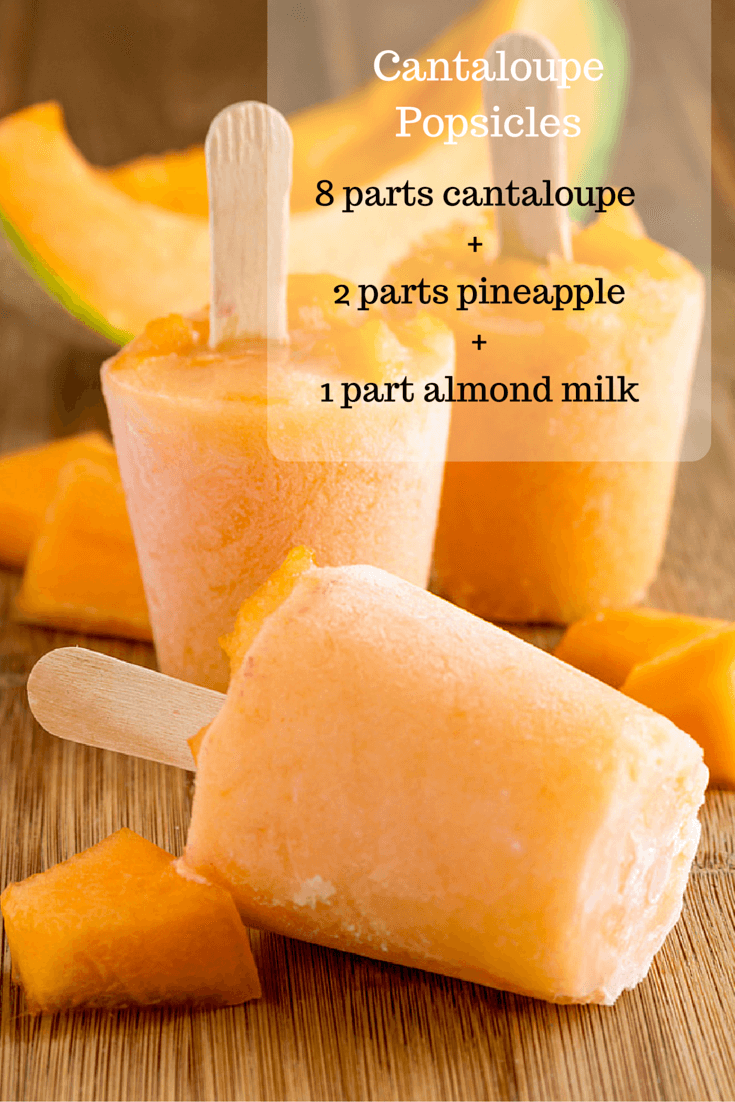 We love to get creative in the kitchen and encourage you to as well. Experiment and find your favorite combinations. Be sure to invite your kids to help. You'll be surprised at the new fruits they're willing to try when they come in the form of popsicles! When you find your favorite combination, be a pal and share with all of us so we can try it too!