The Produce Moms® 2022 Holiday Gift Guide
Nov 11, 2022, Updated Dec 26, 2022
*This 2022 Holiday Gift Guide contains products from The Produce Moms' brand partners.
The holiday season is just around the corner, and that means it's time to start thinking about holiday gifts! If you're looking for unique, healthy, and delicious gift ideas, look no further than the Produce Moms® 2022 Holiday Gift Guide.
We've got something for everyone on your list. And because all of our gifts are made with fresh produce, you can rest assured that they'll be enjoyed by all. So what are you waiting for? Start shopping today!
Unique Gifts
Tropical Fruit Box
Tropical Fruit Box is a woman-owned small company that cultivates and procures tropical and exotic fruits and delivers them to your doorstep in perfect condition.
You can order their delectably fresh Tropical & Exotic Fruit & Root Boxes and have them delivered directly to your home, workplace, or special occasion. Additionally, you may make your own custom Exotic Fruit Box that is perfect for you or that special someone!
You can purchase the tropical fruit box here.
The Fruitful Market
Since 1999, Trinity Fruit Company has been a proud producer, packer, and shipper of fresh fruits for their consumers. Their idea is clear, and their business culture is unique. They are devoted to maintaining an exceptional level of respect for their customers, producers, and every employee engaged in the planting, harvesting, packaging, and delivery of their goods.
The company's primary objective is to serve their clients and producers while maintaining an exceptional fruit quality and guaranteeing that every piece of fruit they pack provides a delightful eating experience.
You can purchase The Fruitful Market Gift Boxes Here.
Rosemary Christmas Trees
Rosemary Christmas Trees make for lovely holiday gifts! These herbs not only provide a fantastic fragrance, but they also produce. Perfect for the holiday season, Rosemary Christmas Trees are easy to take care of and make great holiday decorations.
They can be placed in a pot or in the ground, and they will stay green and fresh-smelling all winter long. So if you're looking for a unique and beautiful holiday gift, consider a Rosemary Christmas Tree. Your friends and family will be sure to love it!
You can purchase Rosemary Christmas Trees Here.
Just Ice Tea
Eat the Change® is a new startup founded by Seth Goldman, Founder of Honest Tea and Chair of the Board of Beyond Meat, with Celebrity Chef Spike Mendelsohn in Bethesda, Maryland. Their objective is to offer chef-crafted, nutrient-dense, and environmentally friendly snacks.
With our Planet-Based initiatives, we are broadening the scope and effect of earth-friendly meals. Eat the Change® blends marketplace solutions, education, and advocacy to enable people to make food choices that match with their climate and health concerns.
They are motivated by and devoted to growing potential a more sustainable food system by the following:
Creating snacks utilizing the abundant plants and fungus that our world provides.
Supporting organic agriculture, which is beneficial for the environment and our health
Avoiding the six crops that account for more than fifty percent of the world's agricultural output: sugar, maize, rice, wheat, potatoes, and soy.
Reducing waste by reusing imperfect components and selecting water-efficient plants.
You can purchase Just Ice Tea Here.
Superior Fresh Seafood
Superior Fresh Seafood prides itself on its mission to offer people the cleanest and healthiest food possible, while also repairing the earth around us. They operate sustainably by recirculating 99.9% of their water with zero runoff, using the sun for the majority of their crops, and doing it on a fraction of the acreage and with a fraction of the water needed to support a conventional farm.
Their Atlantic salmon are fed and organic, non-GMO diet and flourish in water that is organically filtered by their USDA-certified organic leafy greens.
You can purchase Superior Fresh Seafood here. Use MOMS15 for a 15% discount good through December 31, 2022.
Market Wagon
Market Wagon is an online farmers market that connects you with local food producers and artisans. They deliver straight to your doorstep, bringing locally grown and raised food products, baked goods, artisan items, cosmetics, and more to your home!
This holiday season you can give the gift of local through Market Wagon, and they also offer gift cards! Order today with code ProduceMomsNov and receive $20 off your first order of $40 or more! (Offer expires on 11/21/22).
O Olive Oil & Vinegar
O Olive Oil & Vinegar brings artisanal oil and vinegars to your table in exciting flavors.
Made 100% in California with only the freshest, cleanest ingredients using California grown olives and premium wines from Sonoma and Napa valleys. O Olive Oil & Vinegar gift sets are curated in duos, trios or quartets. All gift sets arrive perfectly packaged & ready to gift with a free recipe booklet!
O California Organic Extra Virgin Olive Oil is certified 100% organic by the California Certified Organic Farmers (CCOF), which is USDA approved.
All products are responsibly sourced and 100% clean label. No chemicals, pesticides, preservatives, coloring, etc. No artificial anything — ever!
Just naturally delicious and nutrient-rich food products made from real food.
Order today and all The Produce Moms; fans will get 25% off with coupon code TPM25 (not valid with other offers, expires 12/20/22)
Sustainable Gifts
GoodSAM Foods
Entrepreneurs, industry veterans, visionaries, and activists comprise their organization. GoodSAM Foods is founded on a desire to care for Mother Earth. At GoodSAM, they value food that is healthy for customers, good for farmers, and good for the environment.
They think that everyone deserves a livable salary and a high standard of living. They believe in the quality of our land and the farming techniques that ensure the survival of farms for future generations.
GoodSAM Foods feels that when you open a bag of snacks or pour yourself a cup of coffee, you shouldn't have to question if the business you are supporting is doing the right thing.
You can purchase GoodSAM Foods here. Use promotional code GSHOL22 for 20% off the entire website.
Beko
Beko have concentrated on innovation over the last two decades to make their consumers' lives more convenient and healthier. In the US market for more than four years, and they're always innovating goods to support their customers' health, whether it's keeping food fresher for longer or making attractive design and quality more accessible.
Their goal is to enable future generations to enjoy healthier lives. They concentrate on inventing items that promote a healthy living, such as kitchen equipment that save nutrients and freezers that keep food fresher for longer. Their products save clients time and energy, enabling them to spend more time with their family.
Winner of many awards such as:
2022 Good Housekeeping Cleaning & Organizing Awards – Brilliant Dishwasher
2022 Twice VIP Award
2022 House Beautiful Editor's Picks
2022 Dealerscope Audience Award
We are sure this dishwasher is also going to be your favorite with the various awesome functions such as,
Innovative CornerIntense spray arm
Self cleaning EverClean filter
Auto-door opening function SelfDry to allow for a better drying experience with less energy used
DeepWash pressurized water jets that make cleaning baby bottles or blenders easier
You can purchase Beko products here.
Kitchen Clean-up
The holiday season is a time for giving, and what better gift than the gift of a clean kitchen? While it may not be the most traditional present, it is sure to be appreciated by any busy home cook. So how do you go about giving the gift of a clean kitchen? The first step is to clear away any clutter. This includes anything that is expired, unused, or unwanted.
Next, give the stovetop and oven a good scrub. Be sure to pay special attention to the burner grates and drip pans. Finally, give the fridge and freezer a deep clean. Remove everything from the shelves and wipe them down with soapy water. Now is also a good time to purge anything that is outdated or no longer needed.
Once your kitchen is sparkling clean, it will be ready for holiday cooking and entertaining. Your friends and family are sure to be impressed by your thoughtfulness, and they will be able to enjoy their holiday meals all the more knowing that the kitchen is clean.
DIY Stockings and Gift Baskets
MightyMe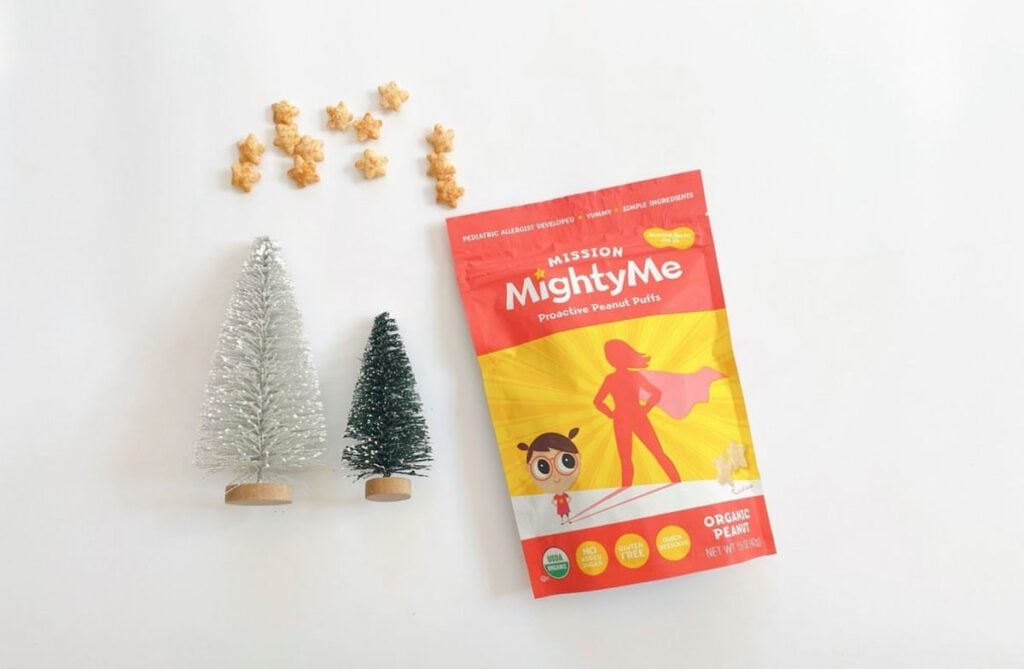 Mighty Me provides an easy and tasty method to include peanuts and tree nuts into your child's diet. As recommended by current pediatric standards, this firm has collaborated with Dr. Lack to design a range of foods that make it easy to incorporate peanuts and many different common allergens in newborn meals.
The American Academy of Pediatrics suggests introducing peanut foods during infancy, depending on risk factors, to avoid the development of peanut allergies.
StickyLickits
StickyLickits objective is to encourage children to consume more fruits and vegetables and to encourage them to become more experimental eaters.
These lickable stickers became the answer to what Grandmother Linda S. York identified as the "#1" Problem: How can you get children to eat more fruits and veggies without kitchen table conflicts, bribes, and parental frustration? This is how.
Other benefits are that there is no added dairy, sugar, gluten, soy, GMOs peanuts, or tree nuts. There are no artificial substances. StickyLickits make eating nutritious snacks enjoyable for children of all ages.
That's it. Fruit Bars and Snacks
That's it. Fruit Bars and Snacks is committed to basic, plant-based products, and in certain instances, organic dark chocolate.
They utilize only natural, non-GMO fruit to make eating healthy snacks simple and stress-free. That's it. goods have only seven or fewer ingredients because we value simplicity.
You can purchase That's it. fruit bars and snacks here! There is a 20% discount with the code PRODUCEMOMS20. (Valid on one-time purchases only / Not valid on subscription orders.)
Envy™ Apple Gift Basket
The finest ingredients for creating holiday memories may be found in the vegetable section of your local grocery store. Envy™ apples provide the best apple experience, giving unparalleled satisfaction. It's the only apple with everything:
Elegantly refined taste
Uplifting Aroma
Gratifyingly pleasant crunch
Beautiful appearance
Envy™ will exceed your expectations of an apple's potential. It's hardly surprising, considering that Envy™ apple producers take great delight in the orchards they've established in only the most ideal apple-growing locations, meticulously using world-class growing techniques to provide an apple of excellent quality from the field to the marketplace. It's a discernible difference.
The Produce Moms® have an amazing ebook about Envy™ Apple Gift Baskets which can be found here.
You can purchase the Envy Apple Gift Basket here!
Christmas Charcuterie Board
Looking for a unique holiday gift that will impress your friends and family? Why not try a Christmas charcuterie board! This festive twist on the classic charcuterie board is sure to be a hit with everyone on your list. Here's an amazing recipe on how to make one.
Not only is a Christmas charcuterie board a fun and festive way to enjoy the holiday season, but it also makes a great holiday gift. So why not give one a try this year?
Sweets & Libations
Jewish Apple Cake
With the holidays comes baking, and this recipe for Jewish Apple Cake is both easy to prepare and a terrific way to use apples. In addition, your house will smell amazing while this apple cake bakes!
The full recipe can be found here.
Infused Vodka
Here is another very unique gift for older family and friends! Have you ever wondered how to create fruit-infused vodka? It is shockingly easy!
When you make your own vodka infusions, you have complete control over the components. Goodbye to synthetic tastes and colors! Fresh fruit will provide superior effects.
Here is where you can find the full recipe.
Lemon Cranberry Bread
Breads prepared quickly are a Christmas classic. Lemon cranberry bread is a festive and delicious option that is sure to please. Cranberries are a holiday staple, and their tartness pairs perfectly with the zesty lemon flavor.
This bread is also lovely to look at, with its bright red berries and cheerful yellow zest. Best of all, it's easy to make and can be made ahead of time. So if you're looking for a holiday gift that is sure to impress, look no further than lemon cranberry bread.
Check out the full recipe here.
Festive Food Art + Centerpieces
Apple Berry Fruit Bouquet
The Apple Berry Fruit Bouquet is a lovely method of eating fresh fruit. This delightful bouquet of apples and berries is the ideal present for any occasion.
People often purchase this exquisite bouquet and pay a premium price. While paying someone else to manufacture it, you can do it yourself for a fraction of the price. This gorgeous fruit arrangement, consisting of Envy™ apples and Naturipe berries, may be the highlight of your next event.
Full recipe can be found here.
Strawberry Santas
The holidays are here, and that can only mean one thing in the kitchens of The Produce Moms: it's time for some festive sweets! These Strawberry Santas are tasty, creamy, and adorably cute. They are ideal for holiday parties and movie nights.
Serve them as Christmas sweets or as a snack while the family exchanges presents. This berry delicacy, made with luscious Naturipe® Strawberries, will put a smile on anyone's face this season.
Full Recipe can be found here.
Want to make delicious treats for your loved ones this holiday season? Find new recipes here today!
Bath & Beauty
Homemade Potpourri
If you're looking for something unique and thoughtful, why not try homemade potpourri? Potpourri is a fragrant mix of dried flowers, spices, and other natural ingredients. It's easy to make and can be customized to suit anyone's taste.
Plus, it makes a great holiday decoration! The Produce Moms® have an amazing recipe for this. Give it a try this holiday season!
You can find the full recipe here!
Coconut Sugar Scrub
Although it's exciting to see the first snowfall and make new family memories in the kitchen, wintertime can be hard – especially on your skin.
Whether you've got dry knees and elbows or your skin looks a little dull, we've got some exciting news for you!
You'll love our coconut body scrub recipe that you can make at home to exfoliate and moisturize your skin. And you probably already have most, if not all, of the ingredients to make it.
You can find the full recipe here.
Looking for some new recipes to try during the holidays? Check out our Recipe section for new ideas!
Try a Unique Gift Approach This Year
This holiday season, ditch the conventional holiday gifts in favor of something unique and memorable. From fresh produce to new snacks, there are plenty of options that will delight your loved ones without breaking the bank. And what could be more special than a gift that comes straight from the heart?
For the foodie in your life, why not try a holiday-themed gift basket filled with their favorite goodies? For the health conscious friend, a basket of locally grown produce is sure to be a hit.
No matter what your budget is, there's no reason to compromise on quality when it comes to holiday gifts. So take a step out of the box this year and give your loved ones something they'll truly remember.
Don't Forget Your Garland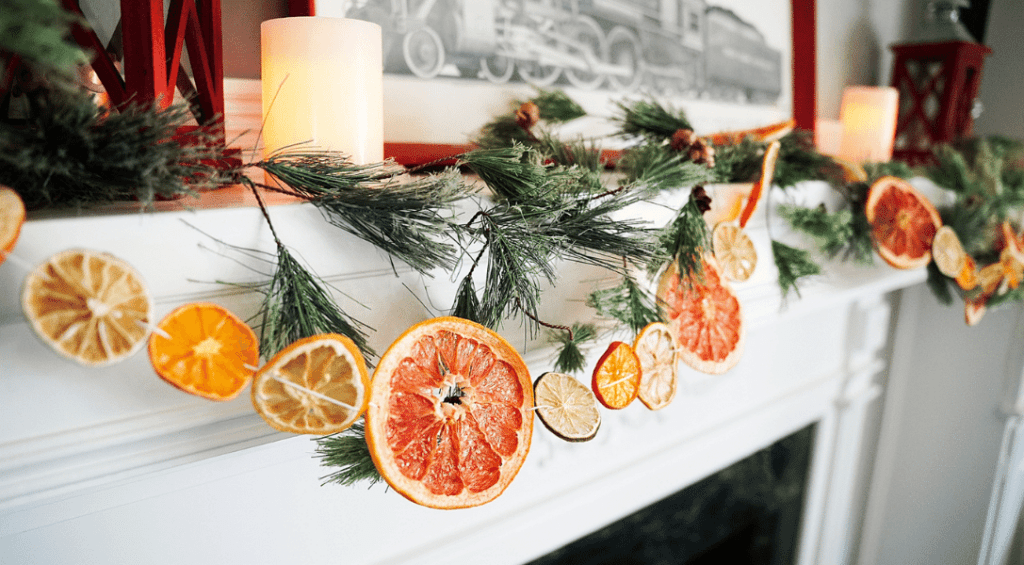 We've got a must addition that we think you'll love… a DIY Holiday Citrus Garland.
We love this idea because it gives the air a fresh scent of citrus, adds a natural pop of color to your decorations, and looks like stained glass when it's hung in front of a window.
The best part is that you can use it for up to two years.
Start a DIY Dried Citrus Holiday Garland Today!