Fruit and Vegetable Recipes for the Holidays
The Produce Moms® is joining Produce for Better Health® in having a "Plant-astic" holiday. The holiday season may look a bit different this year, but we can still enjoy nutritious and delicious food. 
From smaller gatherings to virtual holiday parties, the 2020 holiday season looks different than years past. But different doesn't have to mean less delicious! Your table may be smaller but the flavors can be even bigger! With a smaller menu, you can focus your attention on making each dish even more delicious and nutritious. 
Have a "plant-astic" holiday season by adding fruits and veggies to classic holiday favorites and comfort foods. Take the time to make a fresh green bean casserole or serve a dressing stuffed with butternut squash, apples, and kale. Load up salads with winter favorites like roasted beets, sweet potatoes, and walnuts. Add kale to your cheesy pasta dishes or mushrooms and broccoli rabe to hearty risotto. 
For dessert, try adding fresh fruits for a boost of vitamins and minerals. These no-bake mini caramel apple tarts include three produce powerhouses: apples, dates, and walnuts. Mega Berry Pie includes not one, not two, not three but FOUR berry varieties!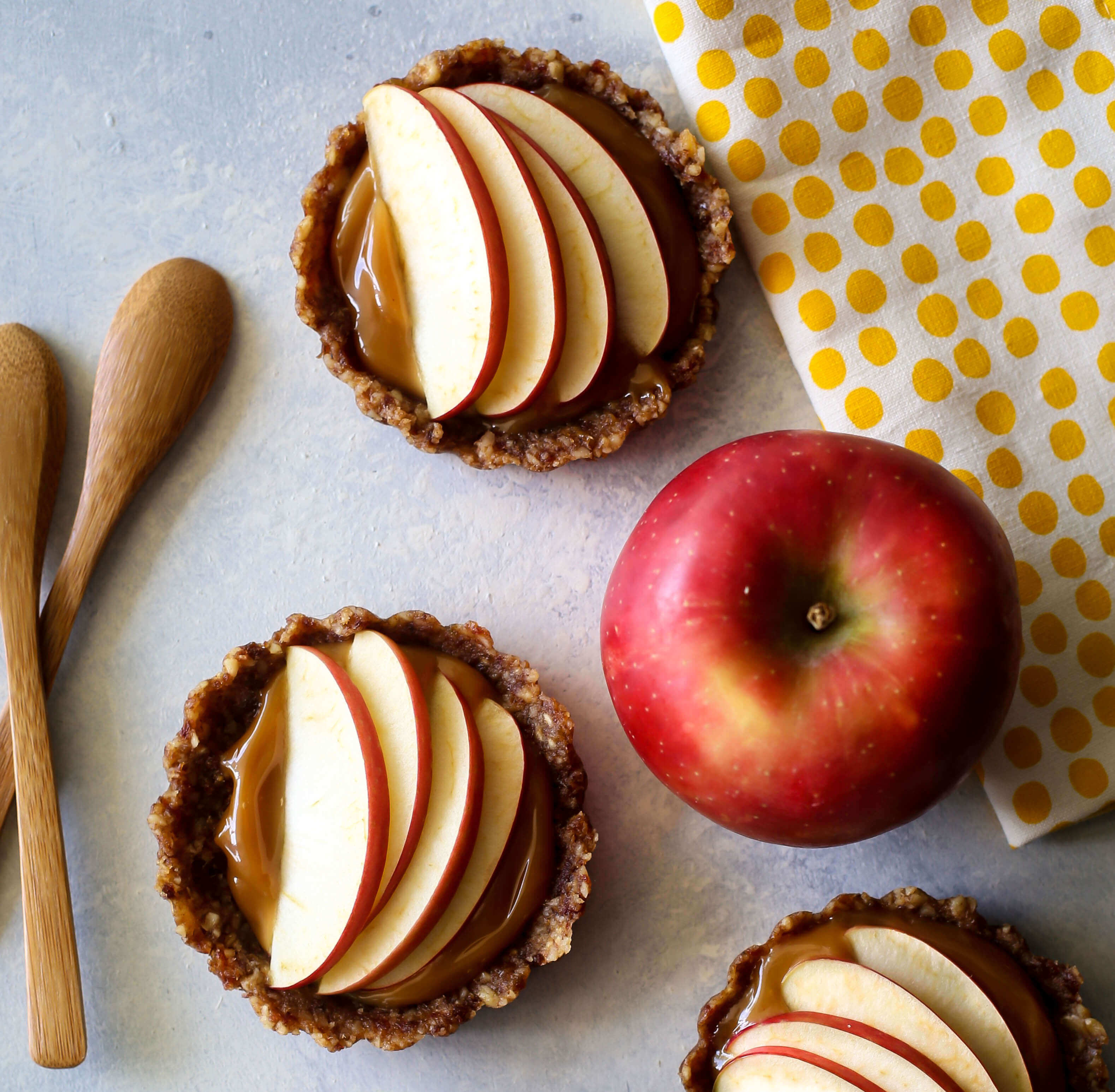 Quick breads are always a holiday favorite. This year, see how many plant items you can incorporate into your quick breads. The one below includes lemon, cranberries, and almonds.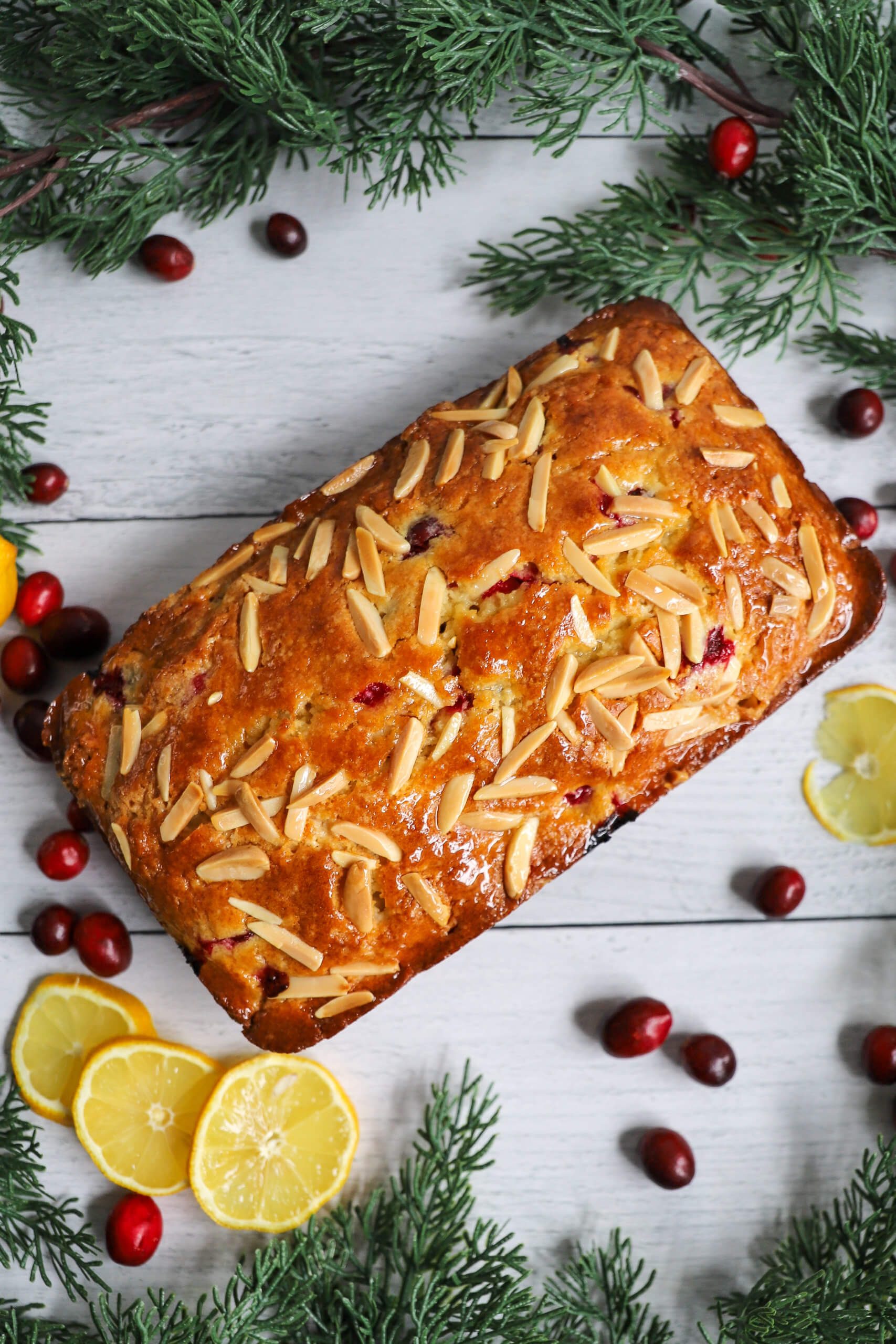 Ingredients
Bread
1 1/2

cups

fresh cranberries

1 2/3

cups

all-purpose flour

1/2

cup

unsalted butter

softened

1

tsp

vanilla extract

1

cup

sugar

2

eggs

1 1/2

tsp

baking powder

1/4

tsp

salt

1/2

cup

milk

1

tbsp

lemon zest

1/4

cup

almond slivers
Glaze
1/4

cup

sugar

1/4

cup

freshly squeezed lemon juice
Instructions
Preheat oven to 350 degrees fahrenheit. Spray a 9x5 loaf pan with nonstick baking spray and set aside.

In a small bowl, toss cranberries with 1 tablespoon of flour and set aside.

In a medium bowl, whisk together the remaining flour, baking powder, and salt.

In a large bowl, cream together butter, sugar, and vanilla. Mix on medium-high speed for 1-2 minutes until fluffy. Add eggs and beat an additional minute.

Add half of the flour mixture and mix on low speed until just incorporated.

Add half of the milk and mix on low speed for 20 seconds.

Add remaining flour mixture and mix on low speed until just incorporated.

Add the remaining half of milk and mix on low speed for 20 seconds.

Fold in cranberries and lemon zest.

Pour the batter into the loaf pan and top with almond slivers. Bake for 50-60 minutes, or until a toothpick is inserted and comes out clean.

Once the bread is fully baked, transfer the pan to a cooling rack and let cool for 15 minutes. After 15 minutes, remove the bread from the pan.

While the bread is cooling, make the glaze by combining the sugar and lemon juice in a saucepan and cooking over medium heat. Bring it to a boil and cook for 30 seconds. Remove from heat.

Once the bread is cool, use a pastry brush to evenly apply the glaze on top the of the bread loaf.
Spread the plant-astic cheer to friends and neighbors by gifting them a loaves of Lemon, Cranberry, Almond Quick Bread. Wrap in cling wrap, add a bow, and leave on doorsteps to spread a little holiday cheer, 2020 style. 
What plant-tastic dishes will you be serving up this holiday season? Share with us in the comments below or tag us in your food photos on Instagram @theproducemoms and use the hashtag #HaveAPlant.