Episode 41: Emerging Trends In The Grocery Industry With Brittain Ladd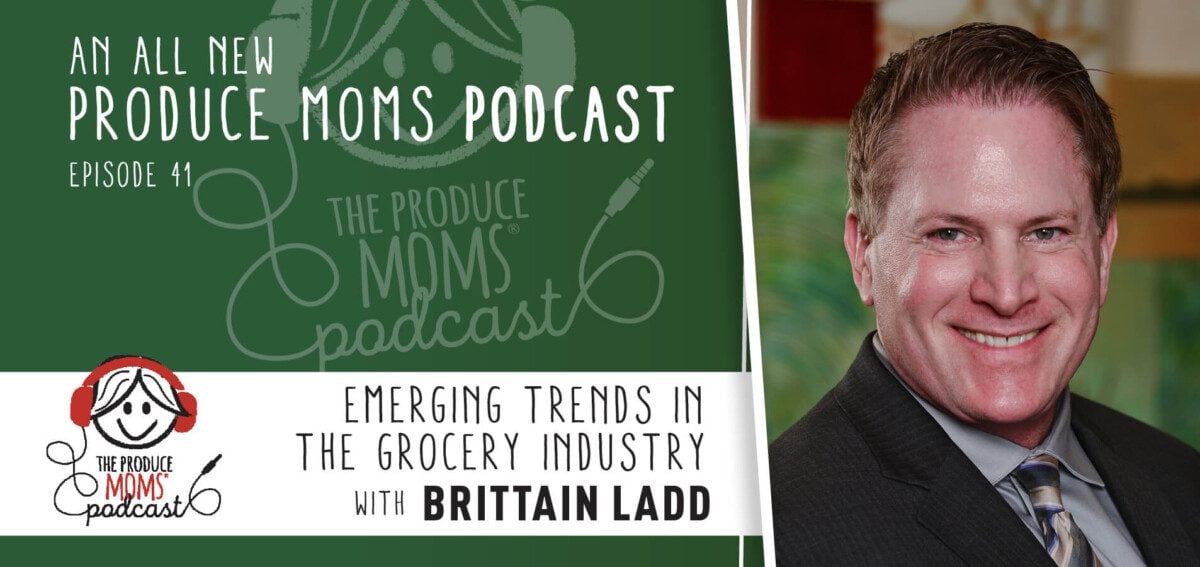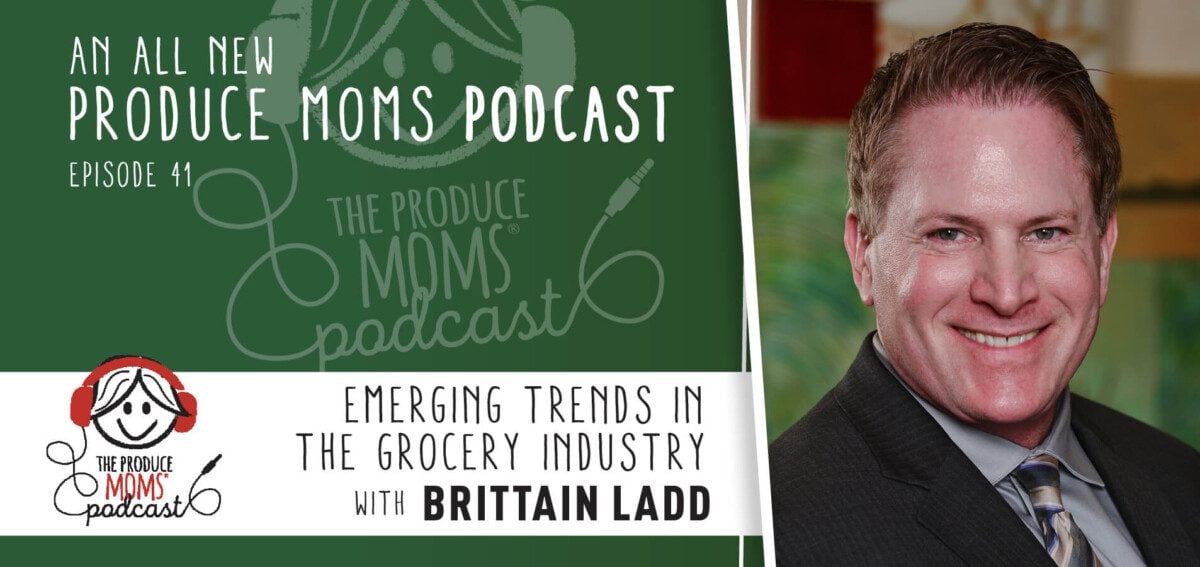 The Produce Moms Podcast
Episode 41: Emerging Trends In The Grocery Industry With Brittain Ladd
"All things related to grocery should be focused on fresh produce." – Brittain Ladd (5:21 – 5:29)"

The Online Grocery Shopping Trend
As consumers, we have become increasingly comfortable with online shopping throughout the years, except when it comes to fresh food products. What we put in our bodies is rather personal, and we don't like having other people pick out our apples and broccoli for us. However, recently there has been an emerging trend of online shopping services that have aimed to serve busy consumers by doing their grocery shopping for them.
"People are reluctant to buy fresh food items online because they don't trust other people to pick the freshest produce for them." – Brittain Ladd (7:02 – 7:18)
Brittain Ladd, founder and CEO of  Six-Page Consulting, was integrally involved in Amazon's acquisition of Whole Foods. He is a thought leader and industry expert who is known around the globe. He has worked with other corporate giants including Kroger, Walmart and Dell, all of which have implemented strategies or made acquisitions Brittain recommended. Brittain is a strategic thinker and focused on global logistics in his work with Amazon. He first made the recommendation that Amazon acquire Whole Foods in 2013.  He is a logistical expert and has much to share about the emergence of technology in the grocery industry.
While the idea of having someone deliver grocery items that you order through an app can be appealing to busy parents and professionals, it has its own set of drawbacks. By design, these services prioritize efficiency and speed.  However these services are usually not the highest quality of produce that consumers want. As a result, customers often end up with rotten food items in their grocery bags. The best way to make sure you're picking the highest quality meats, fruits and veggies, is to visit the local grocery store personally.
"Amazon is a major disrupter and grocery is no exception. Every major grocer is embracing e-commerce and other digital strategies to compete." – Lori Taylor (14:29 – 14:44)
The Convergence of Tech and Grocery Industries
The recent acquisition of Whole Foods by Amazon has been a significant catalyst for the convergence of the tech and grocery industries. Many grocery retailers have signed agreements with third-party fulfillment services like Instacart, or they have installed e-commerce capabilities of their own to stay in the game.

They did this to compete with Amazon, but it might have been a shortsighted move on their part. A large number of grocery stores that have installed e-commerce capabilities only serve 1 – 2 % of their customers through online sales. The cost of having digital ordering systems in place is exceptionally high when compared to the revenue they are generating from them. Instead of panicking every time Amazon makes a move, grocery chains would be better served if they operated more intelligently by gaining a better understanding of what their customers ultimately want.

One area of investments that might serve retailers better is in logistics and supply chain. Grocery stores work hard to get customers in the door. They also work hard to convince shoppers to place an order online. And they need to make sure they have an optimal supply chain to meet the customer demands across all channels. There's no point in marketing services that can't be efficiently executed, and it is important for them to hone in on the significant importance of logistics and execution.

The Future of the Grocery Industry
Amazon will continue to expand. Amazon continues to disrupt many industries across the board, and grocery is no exception. Acquiring Whole Foods is probably only the beginning. It is estimated that Amazon will be the largest retailer of groceries in the United States by 2030.

This is excellent news for consumers. Amazon's expansion will force all the competitors in the marketplace to find creative and unique ways to attract customers.  This will result in a more positive shopping experience. It is also likely that consumers will enjoy lower prices and better choices.

Baked-on-the-way trucks. A significant trend that is expected to emerge in the coming years is baked-on-the-way trucks. Customers will be able to order meals from their local stores. The stores will prepare the meals with fresh ingredients, bake them in their delivery trucks as they are on the way and deliver hot meals just in time for dinner. This is expected to cause significant disruptions in the grocery industry, as it will virtually eliminate the need for consumers to visit grocery stores.
"It doesn't do any good to market a service if you can't execute, and execution is absolutely what logistics is all about for a grocery retailer." – Brittain Ladd (19:38 – 19:49)
Today, luxuries like personal chefs are unattainable for most people. However, soon many people might be able to order a freshly prepared meal from their grocery stores through a smartphone app. The grocery industry is also expected to play a more pro-active role in public health, by empowering their customers to make healthier choices and by helping reduce healthcare costs. These innovations, and others, certainly make it an exciting time to be a consumer.  
Learn more from Brittain Ladd, connect on LinkedIn!
How to get involved:
The Produce Moms Podcast is live on iTunes, Google Play, Stitcher and Spotify.  If you like what you are hearing on the podcast, reviews, subscriptions & ratings will help us keep this going!  It would mean the world to hear your feedback, and we'd love for you to help us spread the word!
[bctt tweet="This week #TheProduceMoms #Podcast features @Brittain_Ladd. Learn why he thinks, 'all things related to grocery should be focused on fresh produce.'" username="theproducemom"]
Other Episodes You May Like
Episode 40: Fighting the Obesity Epidemic
Episode 39: What Makes Idaho Potatoes So Special?
Episode 38: Jason's Deli – Changing the Way the Food Industry Feeds Your Family
Episode 37: Food Safety – Truth, Evidence and Facts
Episode 36: Responsible Sourcing