Gluten-Free Blackberry & Almond Flour Dog Treats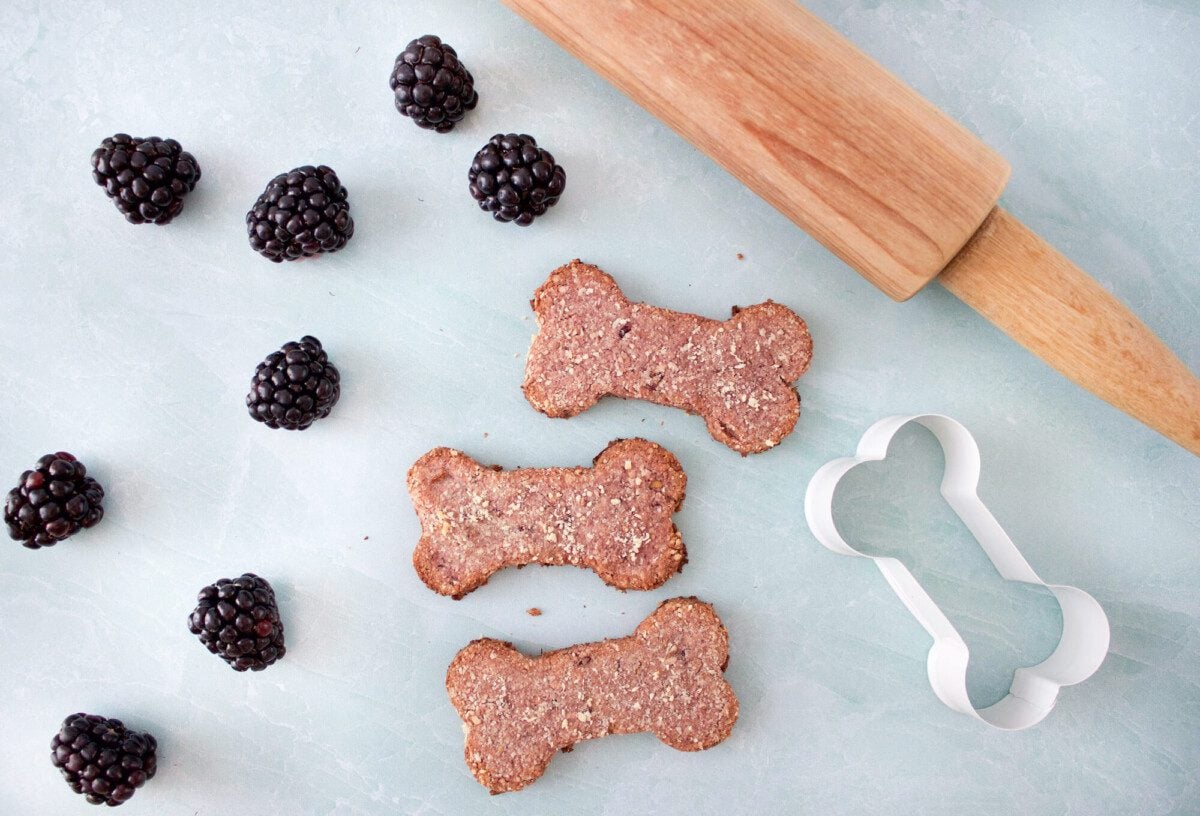 *Always check with your vet before introducing new foods into your dog's diet. 
Gluten-free dog treats with a grain-free option — just 4 ingredients!
Are blackberries safe for dogs?
When fed in moderation, blackberries are safe for dogs to eat. Blackberries provide the same nutritional benefits to dogs that they do humans. The antioxidants in blackberries can help fight free radicals in your dog. They are a good source of fiber and vitamin C and are virtually fat-free, cholesterol-free, and sodium-free.
Great for dogs on limited-ingredient diets!
These treats are great if your pup is on a limited-ingredient diet. Using only 4 ingredients, they also happen to be gluten-free. They are an especially smart choice for Irish Setters, who are prone to gluten intolerance.
Produce Moms Tip: If you're dog is on a grain-free diet, swap out the oats for flax seeds/flax meal.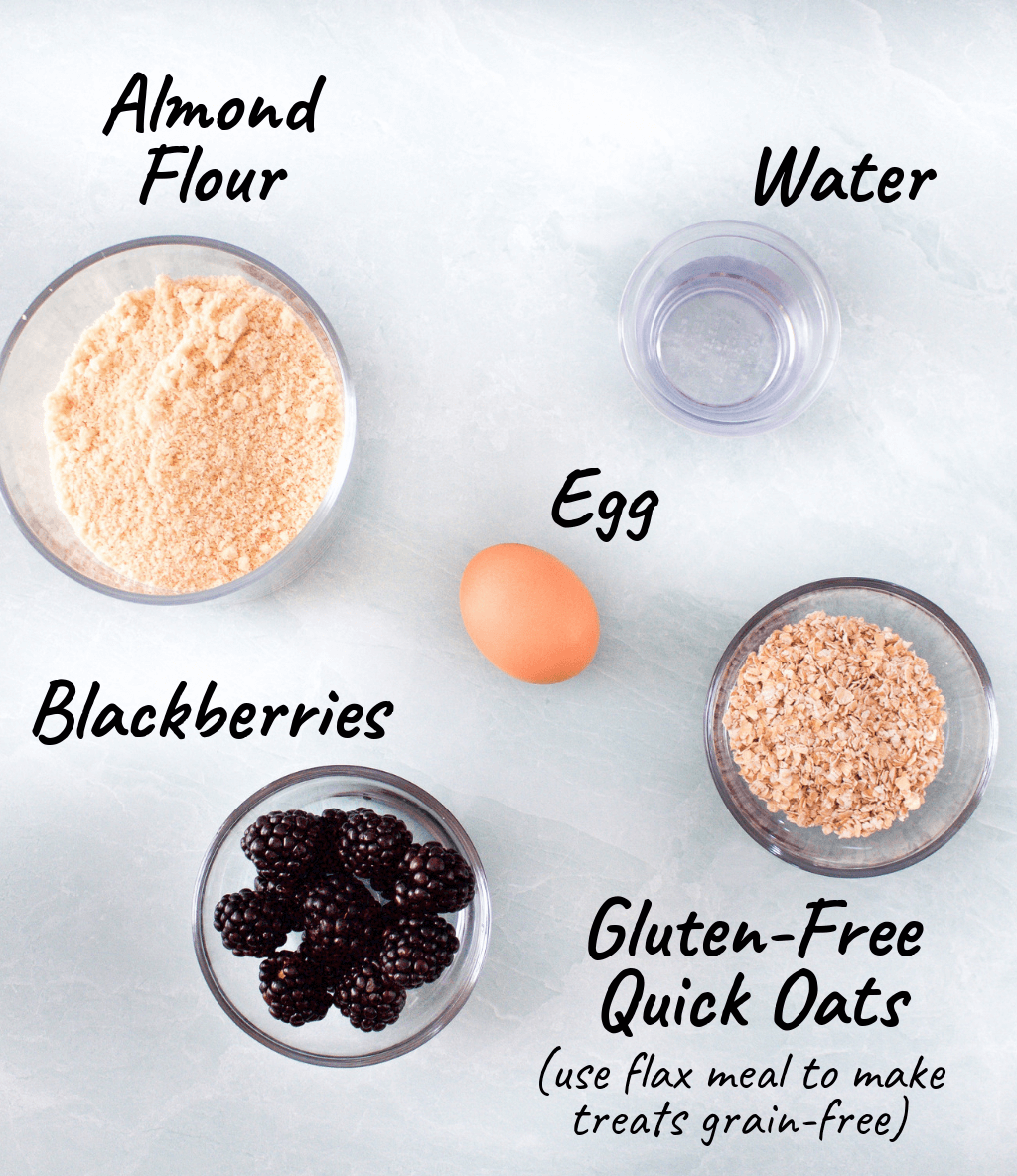 How to make these gluten-free dog treats
It would be hard to find an easier homemade dog treat recipe! Simply mix together all of the ingredients, roll out the dough, and then use a cookie cutter to cut out the treats. These 3 steps take no more than 10 minutes. Once your treats are cut out, place them on a parchment-lined baking sheet and bake for 20-25 minutes. Let the treats cool completely before giving one to your dog. Store the remaining treats at room temperature in an air-tight container.
Produce Moms Tip: Consider the size of your dog when selecting your cookie cutter — use a small cookie cutter for small dogs.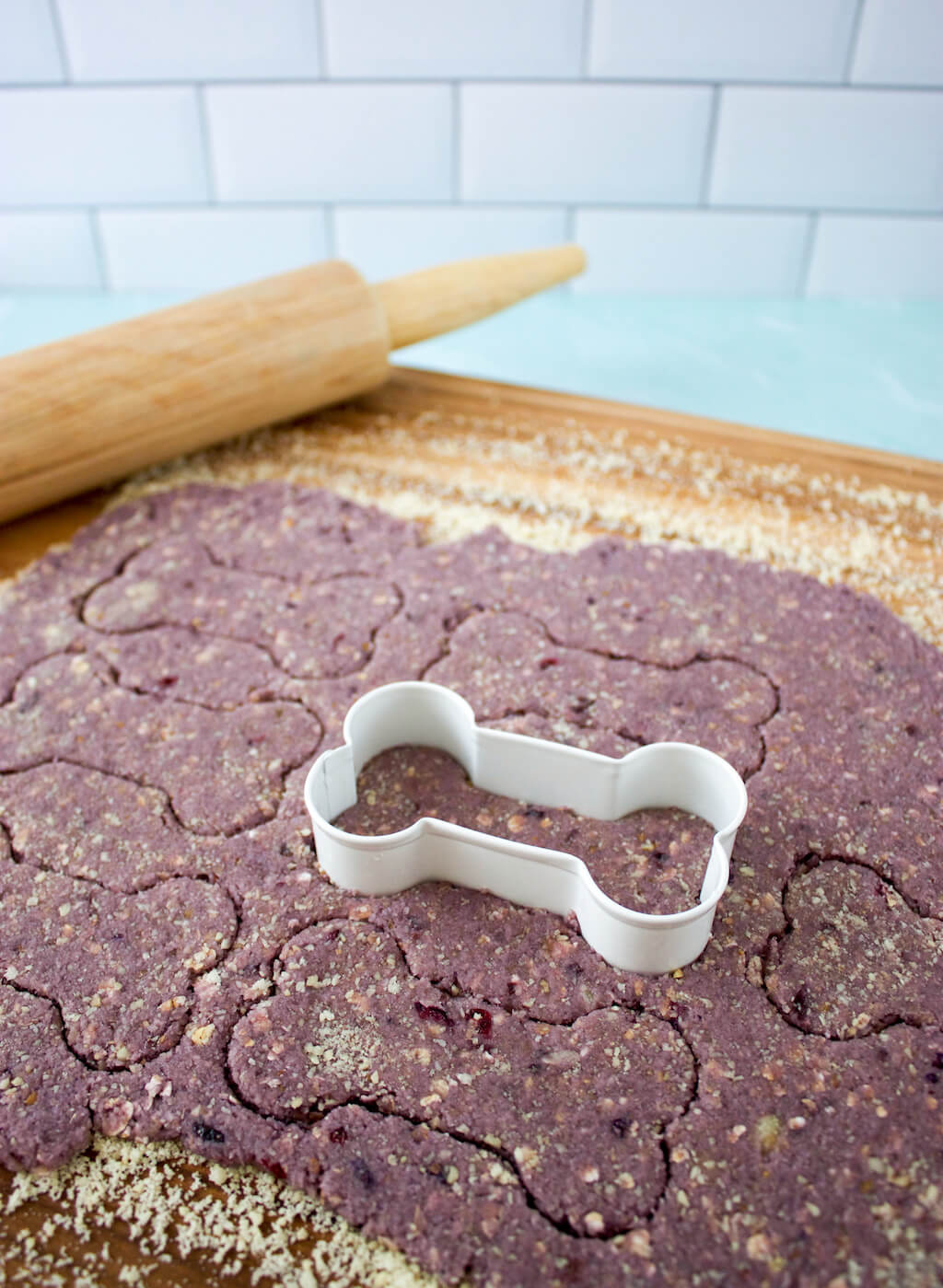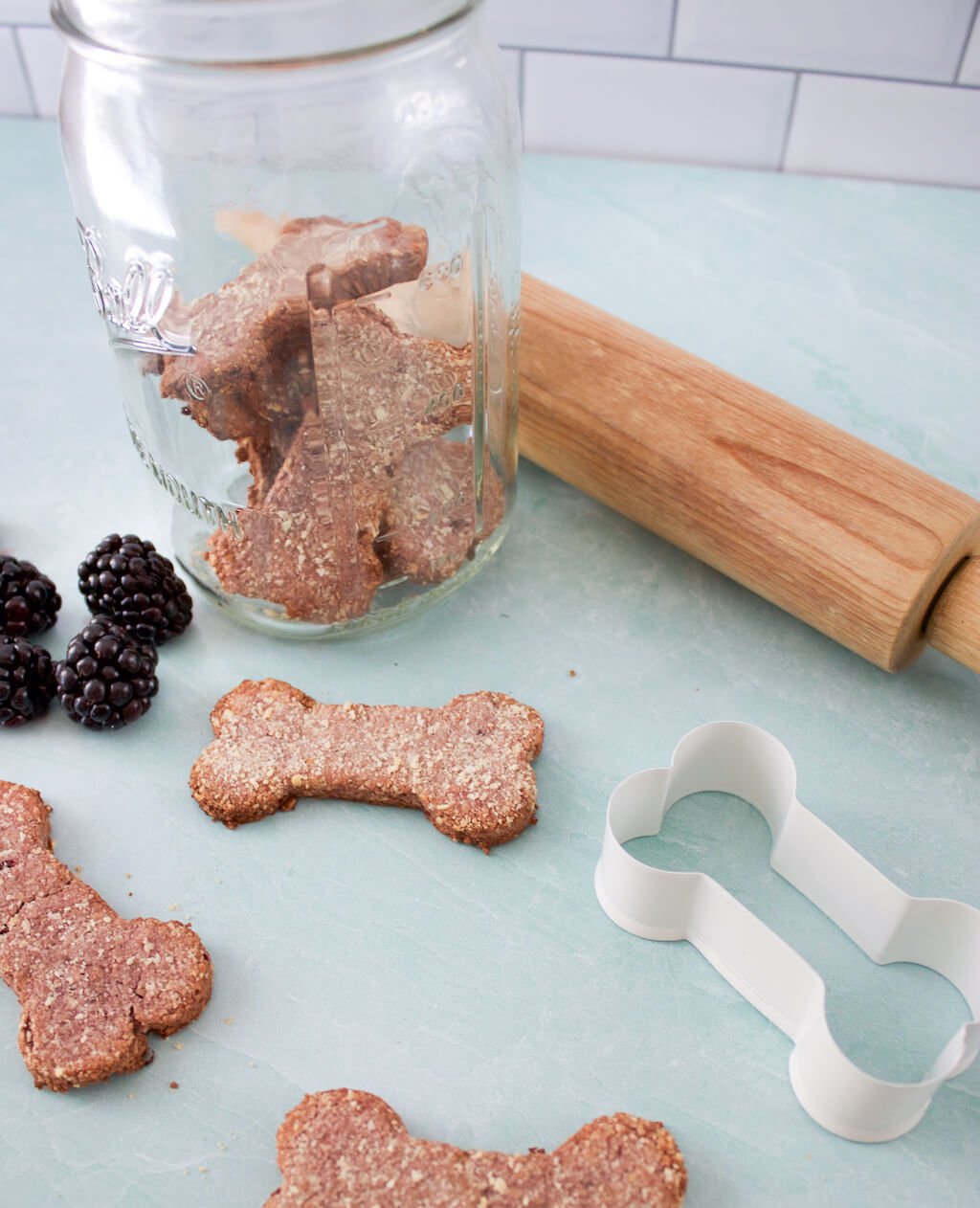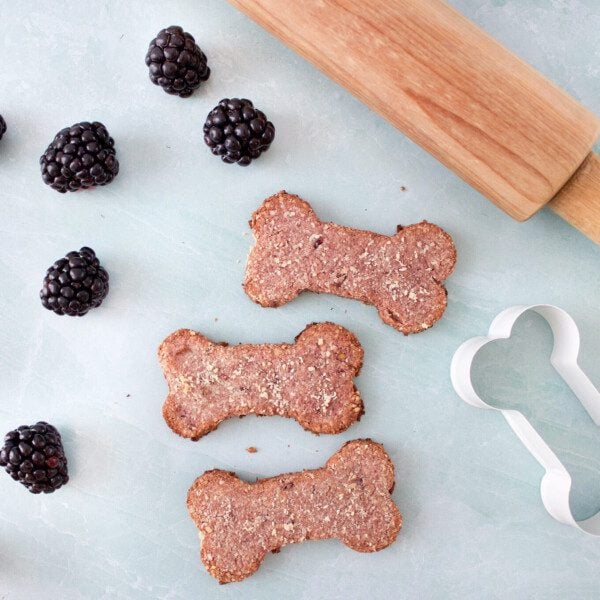 Ingredients
2 1/2

cups

almond flour

2/3

cups

gluten-free quick oats

1/2

cup

blackberries

1

egg

3

tbsp

water
Instructions
Preheat oven to 350 degrees. Line a baking sheet with parchment paper.

Mix all ingredients together until combined. Dough will be a vibrant purple color.

Roll dough until 1/4-inch thick. Using a cookie cutter, cut out treats. Re-roll remaining dough and cut out more treats. Repeat until dough is used up.

Place treats on the baking sheet and bake for 20-25 minutes, or until treats are brown around the edges and firm. Let cool completely before serving. Store remaining treats in an air-tight container at room temperature.
Related Recipes: Banana and Blueberry PUPsicles and Simple Watermelon Dog Treats
Expect your pup to go wild over these treats! After all, they love blackberries too! Share a photo of your dog enjoying these homemade treats and tag us on Instagram @theproducemoms. 
Curious about which other fruits and vegetables are safe for dogs? Find out here.