GivingTuesday 2021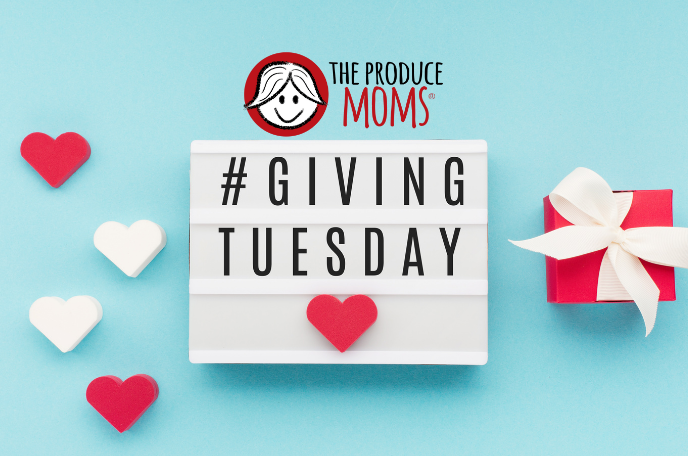 GivingTuesday is a celebration formed in 2012 as just a simple idea: "a day that encourages people to do good." Over the years, the "simple" idea has grown into a global movement. GivingTuesday inspires hundreds of millions of people to give, collaborate and celebrate generosity. It truly is an opportunity for people around the world to come together with one goal in mind. GivingTuesday is meant to share generosity in all its forms: by sharing acts of kindness and giving their voice, time, money, goods, and advocacy to support communities and causes. 
About GivingTuesday
This year we will unite for a worldwide celebration of generosity on November 30, 2021. Every year GivingTuesday "strives to build a world in which the catalytic power of generosity is at the heart of the society we build together, unlocking dignity, opportunity, and equity around the globe. GivingTuesday's global network collaborates year-round to inspire generosity around the world, with a common mission to build a world where generosity is part of everyday life." Learn more by visiting GivingTuesday.org.
The Produce Moms Celebrates GivingTuesday
This year, we wanted to put together a list of charities and organizations that are near and dear to the hearts of our team. Below you can read about the organizations chosen, their mission and why they have a special place with our team.
Little Angel Gowns
Lori Taylor, Founder & CEO
Website: https://www.littleangelgowns.org
Little Angel Gowns provide a small act of kindness when families need it most. They hand sew burial attire for babies made from donated wedding gowns. They work with hundreds of hospitals and funeral homes, and individual families, to provide this special service. Their mission is to create comfort for the families that have suffered this great loss. 
"This Indianapolis-based charity reuses wedding dresses to make burial attire for babies and young children. The support this organization lends to families in their darkest hour of grief does provide comfort. This non-for-profit organization needs both financial donations and gently used wedding gowns to continue their service for families that have suffered the great loss of baby and child death.  Little Angel Gowns are shipped throughout the United States. My annual donations to Little Angel Gowns are in memory of my niece, Grace."
Riley Children's Foundation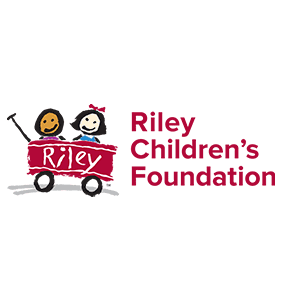 Kristin Ahaus, Director of Content & Communications
Website: https://www.rileykids.org
Riley Children's Foundation is the fundraising arm of Riley Hospital for Children at IU Health. It is the founding organization that opened Riley Hospital in 1924. Today, Riley Hospital is recognized as one of the best children's hospitals in the nation. And Riley Children's Foundation strives to ensure children have access to exceptional healthcare by funding pediatric research, education and care.
"Riley Children's Foundation is very dear to my heart because my niece, Lyla DeArmond spent her first 74 days of life at Riley Hospital. I have seen first hand how Riley can help heal and transform the lives of those they touch. It truly is a special place, and we are filled with gratitude for everything that was done for Lyla Rose!
Donate to Riley Children's Foundation
Autism Society of Indiana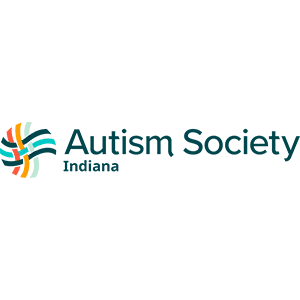 Alexandra Segal, Creative Director 
Website: https://www.autismsocietyofindiana.org/
The Autism Society of Indiana (ASI) exists to ensure that every individual and every family affected by autism in the State of Indiana receives the high-quality services they deserve.  ASI is dedicated to ensuring that every program, service, or support provided to the community is Person-Centered, and focused on Personal Outcome Measures (POM). Specifically, all of their work is based on the following core values:
Each person with autism is unique and should be treated as such.

Every person with autism should have the same opportunities as any other person.

People with autism should have choices and control over their lives.
"One of my favorite quotes about autism is that it is not a disability, but rather, a different ability. I have two children and a nephew who are on the autism spectrum. Now, I know I may be biased, but personally, I am convinced that they are the most unique and beautiful souls on the planet! And I can honestly say that I have learned the most in my lifetime from them. The greatest thing they've taught me? How we communicate with each other shapes everything we feel, everything we are, and everything we do. These three little people of mine have taught me so much about kindness and communication… so much that it is hard to define with words (And that's just as well, because words can be difficult for those on the spectrum).
I am grateful for the journey that I am on with my children and my nephew, and I am beyond  thankful for the resources and information provided by the Autism Society of Indiana. They help so many individuals with autism throughout their own journeys. I am grateful for the light they helped shed on our path when I started this adventure 9 years ago with my daughter, Alana."
Donate to Autism Society of Indiana
National Cancer Institute (NCI Gift Fund)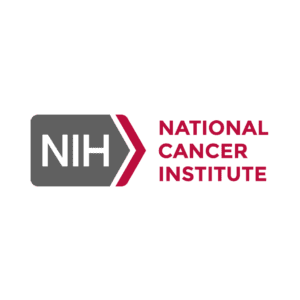 Helina Fox, Director of Business Development 
Website: https://www.nih.gov/about-nih/what-we-do/nih-almanac/national-cancer-institute-nci
NCI leads, conducts, and supports cancer research across the nation to advance scientific knowledge and help all people live longer, healthier lives. As the leader of the cancer research enterprise, collectively known as the National Cancer Program, and the largest funder of cancer research in the world, NCI manages a broad range of research, training, and information dissemination activities that reach across the entire country, meeting the needs of all demographics—rich and poor, urban and rural, and all racial/ethnic populations. 
"I have had two close family members pass from cancer and several who have battled or are currently battling cancer. Supporting institutes that are furthering research on prevention and fighting cancer is so important to me. Funds gifted to NCI are used in several ways from supporting fellowships to train young scientists in cancer research, assisting patients experiencing financial need through the NIH Clinical Center's Patient Emergency Fund or supporting Camp Fantastic, a week-long adventure for children undergoing cancer treatment."
National Down Syndrome Society
Jody Horton, Marketing and Communications Coordinator
Website:  https://www.charitynavigator.org/ein/132992567
The National Down Syndrome Society (NDSS) is the leading human rights organization for all individuals with Down syndrome. NDSS envisions a world in which all people with Down syndrome have the opportunity to enhance their quality of life, realize their life aspirations and become valued members of welcoming communities. 
"I have a 2 year old cousin that was born with down syndrome and we know he has such a bright future.  With the  love and support of our family, along with resources out there like the National Down Syndrome Society, he will have the happiness and quality of life that he and others with down syndrome deserve."
Donate to National Down Syndrome Society 
Freestore Foodbank 
Mark Walker, Website and IT Director
Website: https://freestorefoodbank.org
The Freestore Foodbank is the largest emergency food and services provider to children and families in Greater Cincinnati, Northern Kentucky and Southeast Indiana. The organization distributes meals to low-income individuals and families. They support community partners including food kitchens, homeless shelters, emergency food pantries, social service centers and program sites. They provide an array of services (emergency clothing, housing services, SNAP assistance, Medicaid outreach and others) aimed at creating self-reliance. The Freestore Foodbank is a member of Feeding America.
"I know there are so many people in my area struggling to get food on the table and the Freestore Foodbank makes it easy to help out those in need. They do amazing work that is helping to eliminate hunger in our community."
International Rescue Committee 
Christy Walker, Copywriter and Photographer
Website: https://www.rescue.org/
The International Rescue Committee (IRC) helps people affected by humanitarian crises to survive, recover and rebuild their lives. They help people whose lives and livelihoods are shattered by conflict and disaster, including the climate crisis, to survive, recover and gain control over the future.  
"I can't imagine the pain and devastation of experiencing a humanitarian crisis or having to flee my home and everything familiar. I do know that it is only by sheer luck that I have not been in such a situation. IRC is doing important work, providing assistance to those facing conflict and disaster so they can rebuild and continue living meaningful and dignified lives. I am happy to support them."
Donate to International Rescue Committee
Crisis
James Ede. Podcast Producer
Website:https://www.crisis.org.uk/
Crisis is the national charity for homeless people in the UK. They help people directly out of homelessness and work side by side with people to help them rebuild their lives. From decades of experience of working with thousands of homeless people, they know what's needed to leave homelessness behind for good. They use this experience to shape the services they provide and the changes they campaign for.
"Crisis is a national charity for homeless people and works with thousands of volunteers to help people off the streets. This worthy cause does so much good and addresses a huge issue which is close to my heart."
The Crohn's & Colitis Foundation
Erin Petrey, Cocktail Editor
Website: https://www.crohnscolitisfoundation.org
The mission of the Crohn's & Colitis Foundation is to cure Crohn's disease and ulcerative colitis, and to improve the quality of life of children and adults affected by these diseases. The Foundation sponsors basic and clinical research of the highest quality. They  also offer a wide range of educational programs for patients and healthcare professionals, while providing supportive services to help people cope with these chronic intestinal diseases. These programs are supported solely through donors, grants, fundraising efforts, and sponsors.
"In 2013, I was diagnosed with Crohn's disease and it's been quite a ride ever since. Almost 1 in 100 Americans live with IBD, yet there are no cures and that sucks! The Crohn's and Colitis Foundation funds cures and patient resources for people like me struggling with these often invisible conditions every day." 
Donate to The Chrohn's & Colitis Foundation
Northwest Association for Blind Athletes
Annie Barton, Social Media Team
Website: https://nwaba.org/
The mission of Northwest Association for Blind Athletes is to provide life-changing opportunities through sports and physical activity to individuals who are blind and visually impaired. They serve all ages, including children, youth, and adults. They offer more than 15 different sports and recreational activities for all ability levels and their programs are making a regional impact throughout WA, OR, ID, and MT.
"My younger sister works for this organization, and through her, I've had the privilege to witness the incredible impact Northwest Association for Blind Athletes has on the lives of blind and visually impaired individuals."
Donate to Northwest Association for Blind Athletes