Episode 9: How Your Food is Farmed with Plant Breeding and Research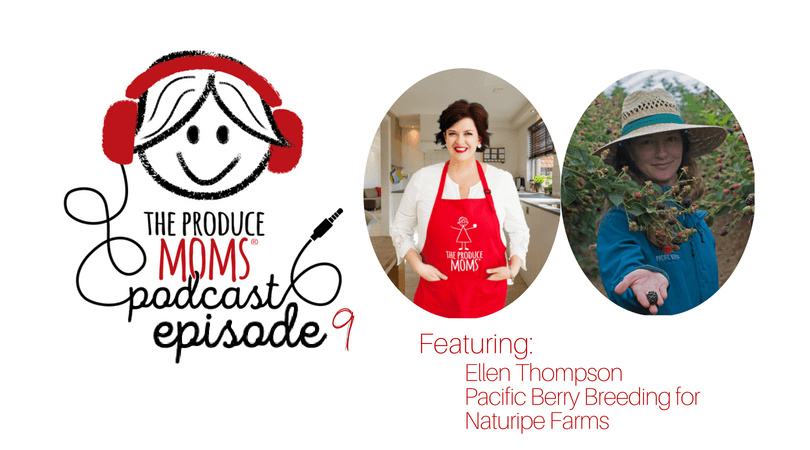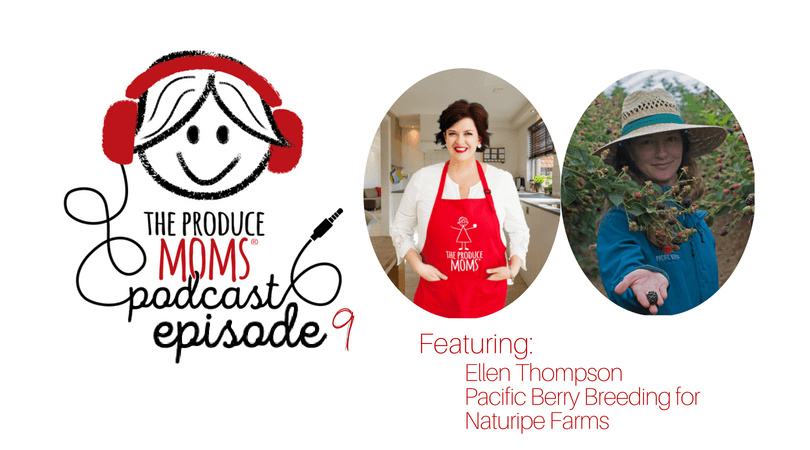 The Produce Moms Podcast EP 9
How Your Food is Farmed with Plant Breeding and Research from the Director at Pacific Berry Breeding, Ellen Thompson
"Traditional Plant Breeding is simply a selection process"
In episode 9, Lori sits down with Plant Breeding Specialist, Ellen Thompson. Ellen is the Plant Breeding and Research Director at Pacific Berry Farms, a berry grower that is in partnership with Naturipe Farms.
Unique to the produce industry, Naturipe Farms is a partnership between four highly-esteemed fresh berry growers, whose fields are spread across the globe. As a group, the growers are able to provide consistent and diverse seasonal crops.
By sharing resources, skills, labor and knowledge, we are better farmers and in turn strengthen the farm community. To ensure year-round availability with a commitment to seasonal produce, our fresh berries are farmed in the most optimal growing regions throughout North and South America.
"Classic Plant Breeding has been around for thousands of years"
In this episode, Ellen answers some common questions about how your food is grown, the process of plant breeding, and the difference between classic plant breeding and GMO. It's important to know where our food comes from and hearing the heart and passion behind what Ellen and her team does is extremely insightful as to how the farming process works.
"We're always trying to overcome any challenges that may be in front of us, and through plant breeding, we can, very slowly and meticulously, overcome through that recurrent selection process year after year"
At TPM, we're always trying to find innovative ways to share the importance of fresh produce in today's food culture. By understanding where it comes from, how it's grown, and some of the specifics when it comes to farming, we can help you find ways to eat more fresh produce and promote health in your families and communities.
Some Topics we talk about in this episode:
Introduction // Ellen Thompson – 1:15

What is Plant Breeding? – 3:10

The Process of Plant Breeding – 6:05

The Difference Between Plant Breeding and GMO – 8:40

What is the Purpose Behind Plant Breeding? – 12:32

Varieties of Berries in Research – 14:45

Naturipe Farms – 20:35

Wrap-up – 22:38
Check out our Facebook Live video with Ellen that was mentioned in the episode here:
How to get involved
The Produce Moms Podcast is live on iTunes, Google Play, Stitcher, and coming soon to Spotify.  If you like what you are hearing on the podcast, reviews, subscriptions & ratings will help us keep this going!  It would mean the world to hear your feedback, and we'd love for you to help us spread the word!
[bctt tweet="Check out #TheProduceMoms #Podcast, Episode 9 featuring Ellen Thompson, Plant Breeding and Research Director at Pacific Berry Breeding for @naturipe" username="theproducemom"]