Episode 252: Leslie Bonci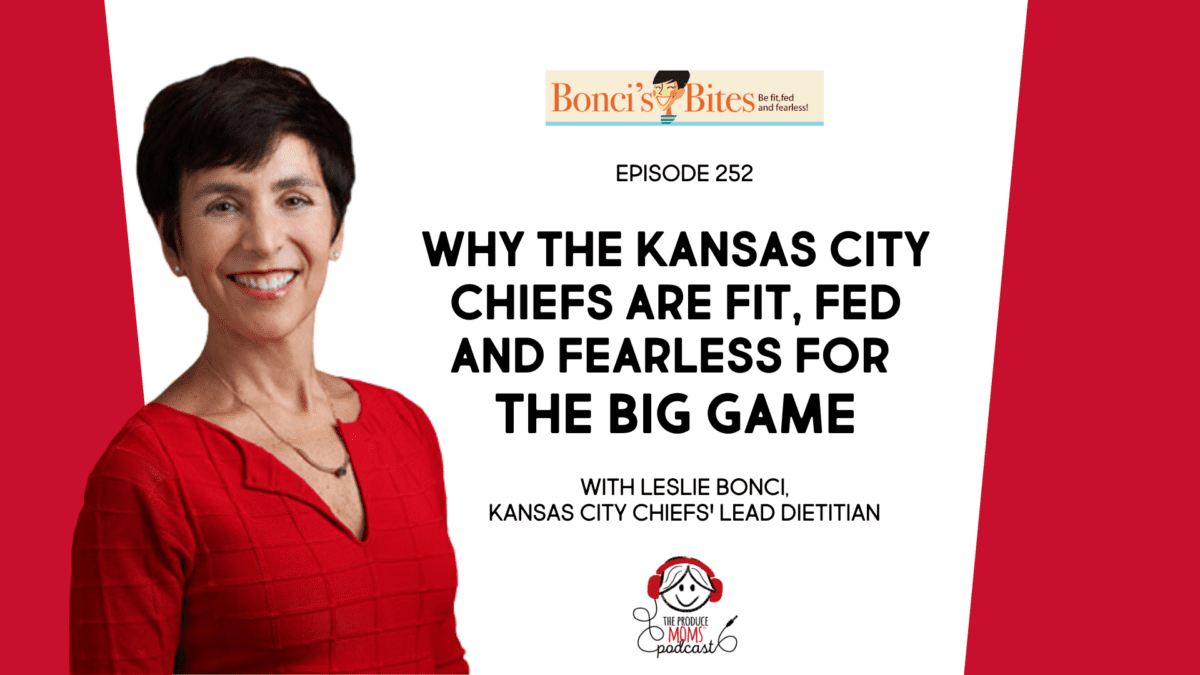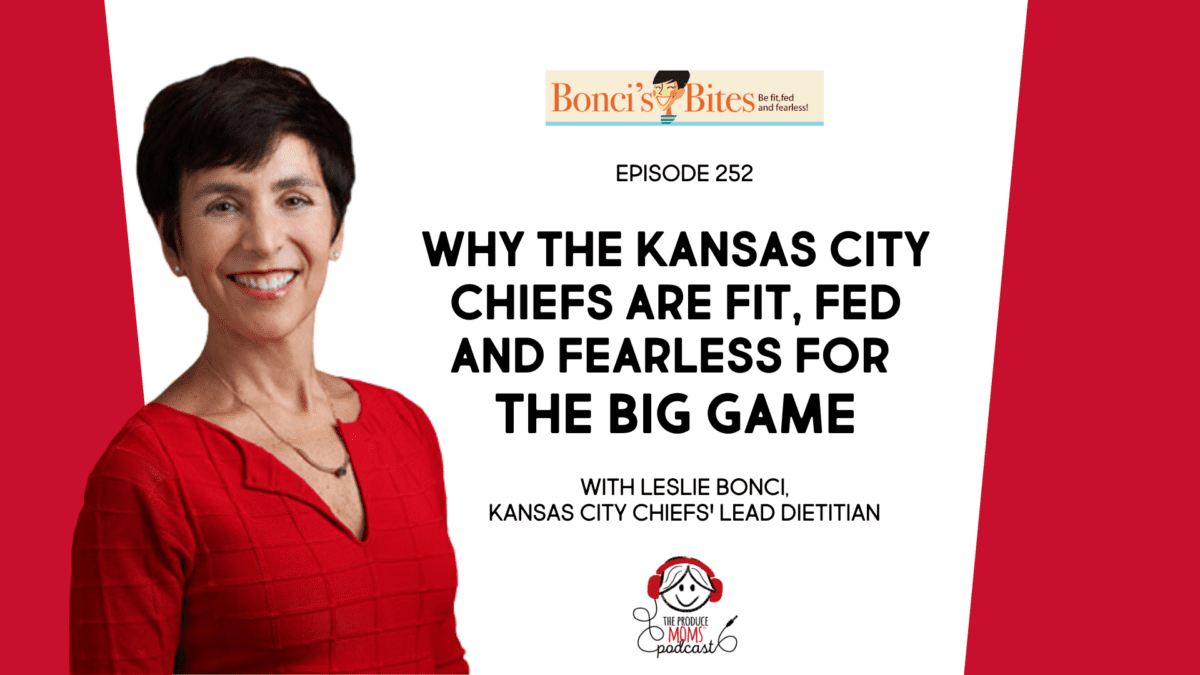 What a week for the Kansas City Chiefs! Their win Super Bowl Sunday was the culmination of the team's commitment, perseverance, and hard work – and not just while performing on the field. These athletes stay dedicated to their training and nutrition all year long, so that they can spring back into shape, avoid injury, and operate at peak performance. As the Chiefs' Lead Dietitian, Leslie Bonci has a lot to do with that.
Leslie Bonci is a registered dietitian and a board-certified specialist in sport dietetics; sports nutrition has been part of her career for over 30 years. She has worked with athletes at a high school level, collegiate level, Olympic level, and professional level, as well as with recreational athletes and her own active children at home. With the Kansas City Chiefs, Leslie is personalizing nutrition for a roster of 53, plus the practice squad, coaches, and staff! Pre-minicamp, she troubleshoots each player's needs according to four Ps:
Physiology: Is this player recovering from a concussion? Do they have an underlying injury, or a newly diagnosed or chronic disease they need to manage nutritionally?
Physique: If a player wants to increase muscle mass, decrease body fat, or multitask (meaning both), how do they do that in the right way?
Performance: Strength, speed, stamina recovery: how do we optimize for that?
Practicality: If it's too hard, it's not going to get done. How can players stay consistent and take ownership of their fueling, especially during the six weeks off between minicamp and training camp?
"What's really interesting is, you would think with all of the effort they have to put forth on the field that they would be willing to put forth that same effort to food. Let me tell you, that's not true." Leslie Bonci (17:01-17:10)
Making sure professional football players get fruits and vegetables into them every day is not much different than getting fruits and vegetables into young children, Leslie says. Apples are much more likely to get eaten when cut into slices! The key is to make it comfortable and enjoyable, familiar and fun, while also paying attention to what the gut of a very active athlete can tolerate.
Some creative ways she achieves that for her athletes: fruit filled energy bites; non-alcoholic Bloody Marys made with choose-your-own vegetables; Taste It Tuesdays where players choose new foods to try; squeeze pops and frozen "cropsicles" made with blended fruits and vegetables, for hydration with a side of nutrition; sneaking pureed cannellini beans and carrots into mac and cheese, and a number of fruits and vegetables into "soothie smoothies" served in shot glasses.
Most kids, and probably most football players, would take a pass when it comes to beets, but Leslie is a big fan of this anti-inflammatory powerhouse. It's an essential ingredient that she sneaks into her fruit and vegetable packed "soothie smoothies," which also contain spinach, grated orange, prunes, and tart cherry juice – more anti-inflammatory superheroes – along with whey protein isolate. These smoothies not only aid with recovery and healing, but help avoid future injuries, keeping players on the field and not on the sidelines.
"In the course of a day, you're preparing for what you're going to do, and you're repairing from what you did to do it again. It's always that particular mindset." Leslie Bonci (11:36-11:41)
When a player does get injured, Leslie stresses not lowering intake considerably, in spite of decreased physical activity. PT is energy demanding; when the body is healing, its energy demands are higher. Protein should be part of every meal to keep muscle protein synthesis intact, along with produce for its phytonutrients and anti-inflammatory properties. And that's true for anyone recovering from injury! Nutritional rehabilitation is critically important for fueling your body for rehab.
"We can't eat for our kids. Let's remember that. They have to do that for themselves. But what we can do is provide it for them." Leslie Bonci (27:49-27:56)
For the parents that are the nutrition coaches in their houses, Leslie recommends a "hands on, hands in" approach: getting kids involved with their own training table by helping prepare their breakfast shakes or wraps, or choosing what vegetables are incorporated into their tacos, pasta, stir fry, or potato bar.
Rather than pay a premium for pricey sports drinks and bars, she says to use the food that you have. Fruit leather, energy bites, and smoothie shots made at home can be fun, easy and affordable; early morning athletes "too tired to chew" might enjoy a jello shot with added fruit.
Leslie also emphasizes making dinner a nurturing, enjoyable experience. Just like professional football players, kids tend to have smaller, rushed meals earlier in the day – it's important to take the time to refuel and restore. For more tips and resources for being fit, fed and fearless, check out Leslie's website at ActiveEatingAdvice.com.
How to get involved
Join The Produce Moms Group on

Facebook

and continue the discussion every week!

Reach out to us – we'd love to hear more about where you are in life and business! Find out more

here

.
Previous episodes you may enjoy
If you liked this episode, be sure to subscribe and leave a quick review on iTunes. It would mean the world to hear your feedback and we'd love for you to help us spread the word!