Episode 250: Rachel Cruze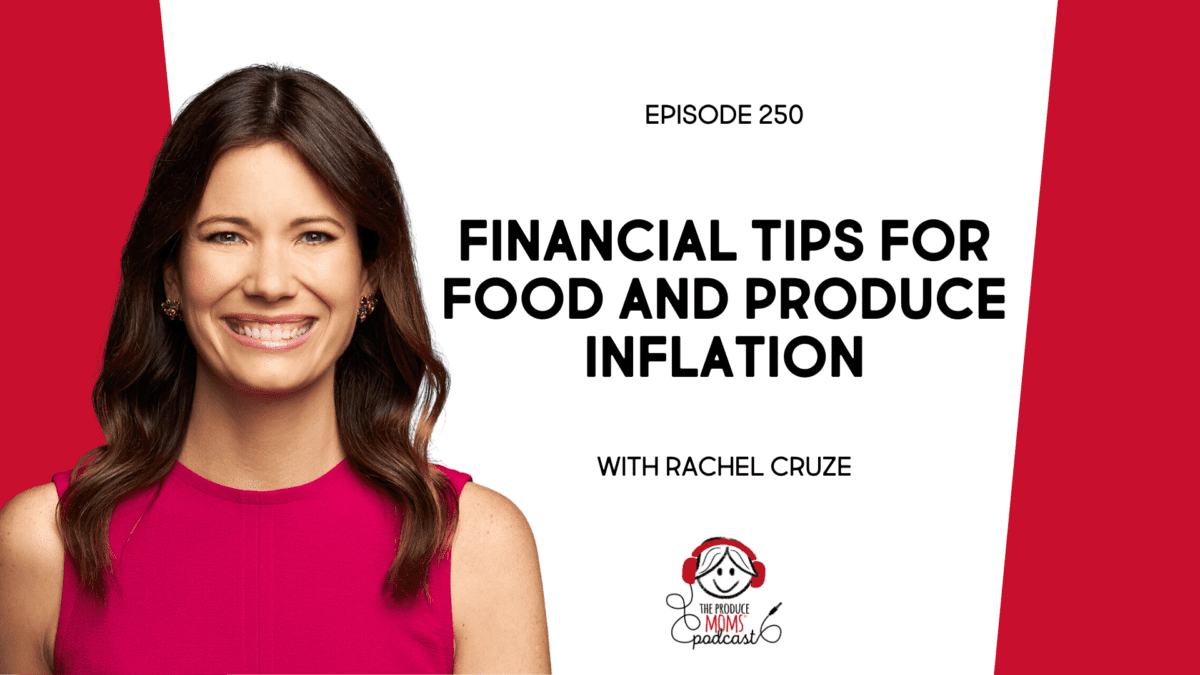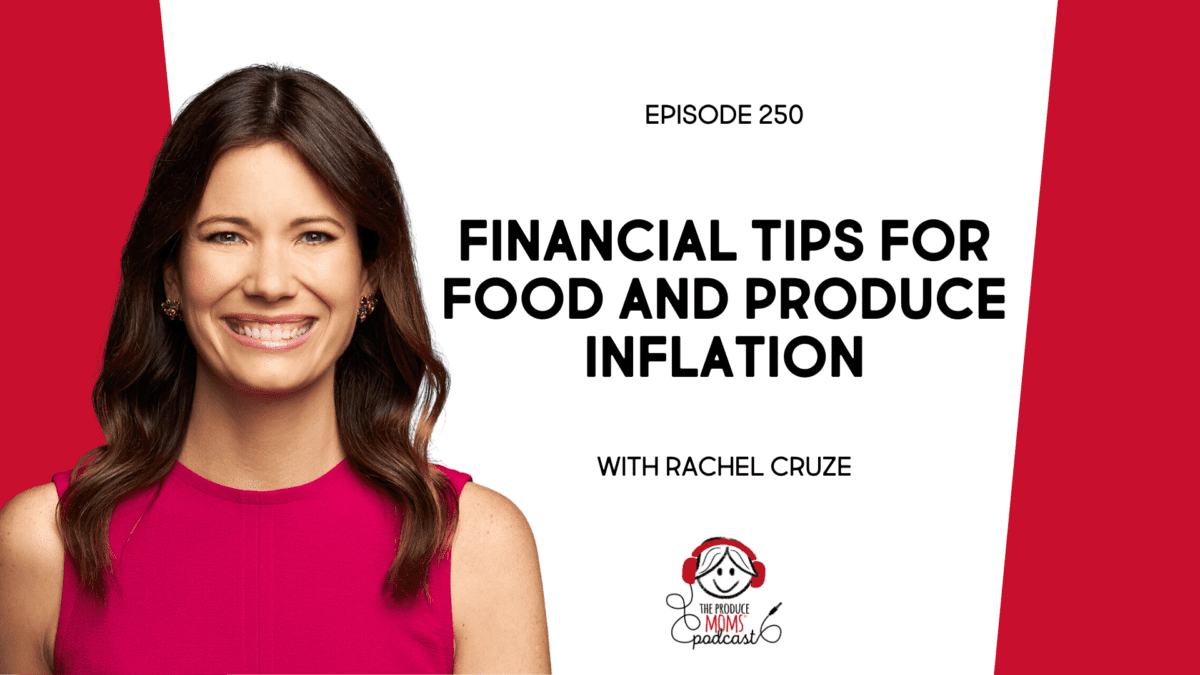 Rachel Cruze was born the year that her parents, Dave and Sharon Ramsey, filed for bankruptcy, and she grew up watching them figure out how money works. She went on to become a financial expert herself, as well as a #1 New York Times bestselling author, the host of
The Rachel Cruz Show
, and recently, co-host of the
Smart Money Happy Hour
podcast with her fellow Ramsey Personality, George Kamel.
Just as we at The Produce Moms prioritize modeling healthy eating through the groceries that we bring home, we feel that modeling healthy money habits is essential. Rachel points out our children directly benefit from the positive changes we make as parents, and that passing that legacy on generationally can be a really powerful motivator to begin making some changes. The number one financial fear among women, Rachel says, is financial uncertainty: the wondering to ourselves that, if something happens, are we going to be okay? This is especially true now when we are feeling the impact of inflation, and while rising interest rates, mass layoffs, and an impending recession dominate the news cycle. If you're not happy with where you are presently with your money, if fear and worry are gnawing in the pit of your stomach as you swipe your credit card at the register, the first step is believing that you have the ability to make changes within your money. It may be uncomfortable, but every one of us has the ability to make different decisions tomorrow with money and start a whole new path.
"First and foremost, I just want to say to everyone out there: I've heard every income level, every debt level, I've heard every story you could ever imagine over 12 years of doing this. And the number one common denominator of watching people win with money, getting out of debt, living on a budget, investing, saving for their kids' college, doing things they never thought was possible, is they first believe that they could." Rachel Cruze (10:09-10:27)
Rachel's advice for helping people get control of their money, versus their money controlling them:
Build a starter emergency fund of $1,000. (According to the recently released Bankrate Annual Emergency Fund Report, the majority of U.S. adults – 57% – cannot currently afford to pay a $1,000 emergency expense.)

Start paying off debt using the Debt Snowball: focusing on paying off your smallest debt first, then applying that payment to your next smallest, until you are debt-free other than your mortgage.

Put away three to six months of expenses in an emergency fund.
It takes three to four years to do all that, on average: around 18 to 24 months to get out of debt, and about another year to fully fund the emergency fund.
But, Rachel says, it's worth it. When you imagine having no debt so that your income is all yours, and you have three to six months in emergency funds saved just in case, your whole perspective will shift. Your anxiety and loss of sleep around money will subside because you will have a solid financial foundation under you. Finding the extra money to take these steps may feel hopeless at first, particularly for parents who may not have the bandwidth to take up extra work hours or a side hustle. Taking a good look at your budget can make a big difference.
It's important to keep in mind that your average produce department has over 200 different offerings at any given time; it's an industry that's constantly trying to drive sales and consumption and both volume and variety. Since food security is also national security and human security, we need to continue to empower our American farmers – and the best place to do that is right there in the grocery store. Some steps that we can take to maximize our food dollars:
Be mindful about where you shop. Often, the big-name brand is not any healthier, but it is more expensive.
Meal plan so you're not buying ingredients you don't need and won't use.
Consider frozen produce. It's convenient, and nutritionally sound: fruits and vegetables are at peak freshness when they are frozen.
Don't be afraid to shop grocery circular ads. Sales generally correlate with seasonality and increased supply, so building your list around them means the product is going to taste the best that it does all year, while you save money.
Use your grocery store's app to receive notifications about sales.
Try curbside or home delivery services. For many people, the associated costs of these services are more than offset by eliminating impulse purchases.
Eat what you do have. Remember that just under 40% of what is harvested for fruit and vegetable consumption goes to landfill waste, and the lion's share of that waste is occurring in our home kitchens! Our Produce Directory can help you select your produce item so that you know you're bringing something home with the longest shelf life possible, and then store it properly.
To learn more about money basics, next steps like investing in retirement, saving for college, and building wealth, and the upcoming Building Wealth events (both live, and livestream), check out RachelCruze.com and RamseySolutions.com.
How to get involved
Join The Produce Moms Group on

Facebook

and continue the discussion every week!

Reach out to us – we'd love to hear more about where you are in life and business! Find out more

here

.
Previous episodes you may enjoy
If you liked this episode, be sure to subscribe and leave a quick review on iTunes. It would mean the world to hear your feedback and we'd love for you to help us spread the word!