Episode 190: Steven Ware and CarrieAnn Arias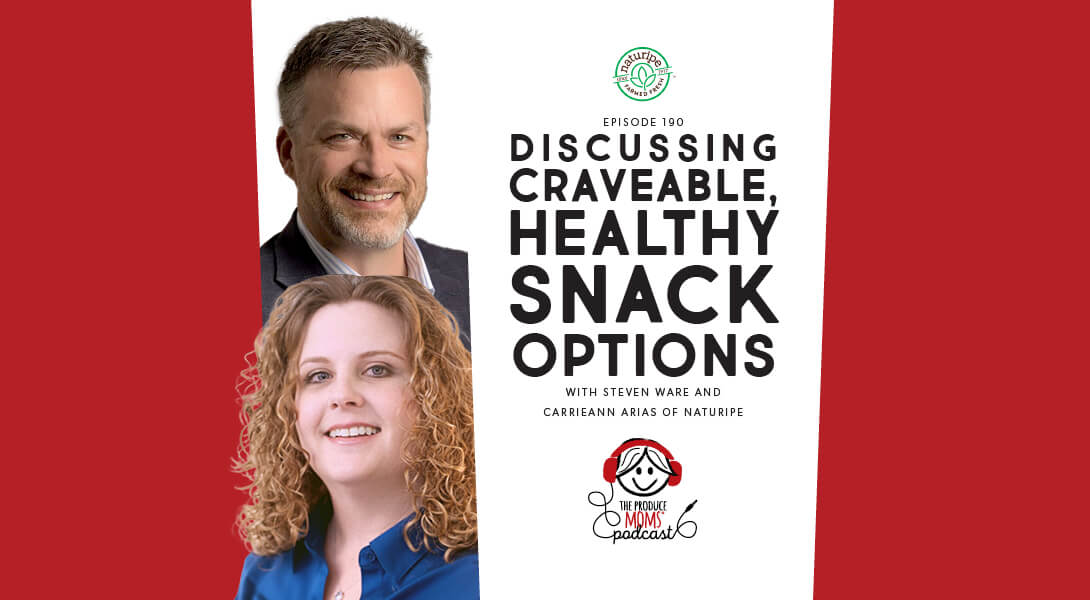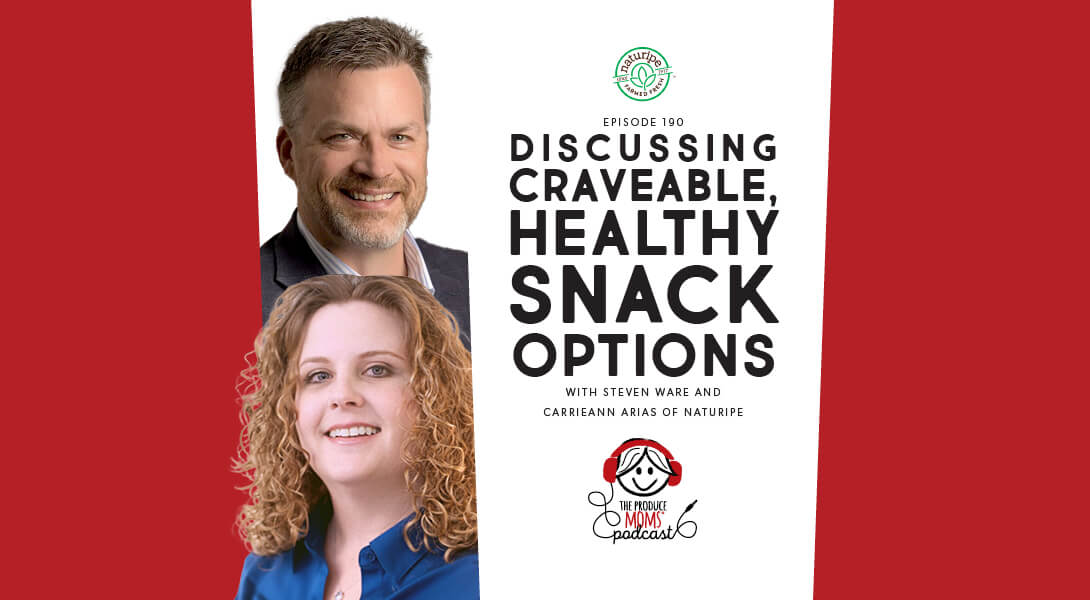 Naturipe Farms was founded in 1917 as a strawberry co-op in Salinas, California. Today, they sell many types of berries including fresh and conventional, and have expanded their crop to include strawberries, blueberries, raspberries, blackberries, cranberries, and avocados.
The Produce Moms has been working with Naturipe for four or five years now and we are so blessed to have a relationship with such a great company. We believe in Naturipe's values, in the way they treat everyone from their farmers all the way down to households and Produce Moms everywhere. Naturipe is a 100% farmer-owned company. Naturally, everyone at Naturipe loves their job, including Steven Ware, Vice President and GM of ValueAdded Fresh, and CarrieAnn Arias, Vice President of Marketing.
Naturipe Snacks Division is one of Naturipe's newer divisions, started in 2012. One product that was recently launched is the Chobani Berry Yogurt Parfaits. At Naturipe, they knew that the number one thing consumers put in yogurt is berries. Berries and yogurt just go together. This partnership has been on Naturipe's wishlist for a long time. There have been technological challenges trying to create a berries and yogurt parfait that lasted longer than a single day. Finally, at the end of 2019, Naturipe officially jumped into the yogurt category.
Naturipe prides itself in being able to bring innovative solutions to the marketplace as a small company. When Steve and CarrieAnn met with Chobani in January 2020, it was like fireworks going off. This partnership was meant to be. Both companies' mission and values aligned, and they both had the same desires and challenges. The problem with berry parfaits in the past has been their shelf life. Once you add berries to yogurt, the berries start to break down the yogurt and the taste and texture diminish. Naturipe's goal was for consumers to be able to stock up on their Berry Yogurt Parfaits on a Friday and be able to eat them throughout the week, having the same eating experience on Tuesday as you did when you bought it on Friday. Naturipe is very excited about the outcome of this new product!
While Naturipe was working with Chobani, they were also working on launching their Bento lines. They currently have two Bento box lines – Boost Bentos and Bliss Bentos. With these Bento lines, Naturipe has found a way to give you a snack that not only leaves you satisfied, but you feel good emotionally about eating it, because it is good for you and tastes good. Naturipe wanted this line to be something consumers craved, something you can't stop eating. They want to be a part of the movement that says snacking doesn't have to be unhealthy. If you haven't tried the Chocolate Cheer Bliss Bento – GO. You won't believe it's a chickpea.
Steven wants consumers to pause with a choice between a hot donut and whatever Naturipe comes up with and look at the Naturipe snack and say "Wow, that looks good AND is healthy, too." They're lucky that berries already check both of those boxes!
You can find Naturipe snacks at most of your local grocery stores, but they have expanded to selling their products in a little over 2,000 Circle K convenience stores, and are in the process of being added to about 1,400 CVS pharmacies. For a more detailed list of retailers, visit naturipefarms.com.
How to get involved
Join The Produce Moms Group on Facebook and continue the discussion every week!
Reach out to us – we'd love to hear more about where you are in life and business! Find out more here.
If you liked this episode, be sure to subscribe and leave a quick review on iTunes. It would mean the world to hear your feedback and we'd love for you to help us spread the word!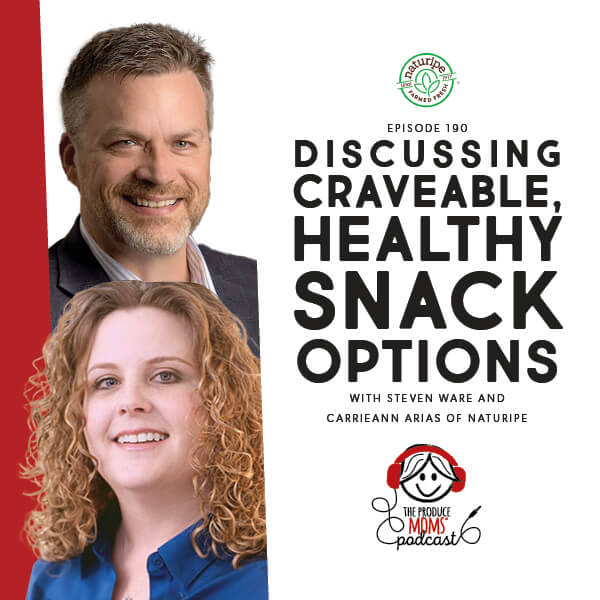 Previous episodes you may enjoy