Episode 184: Lindsey Occhipinti and Ana Mejia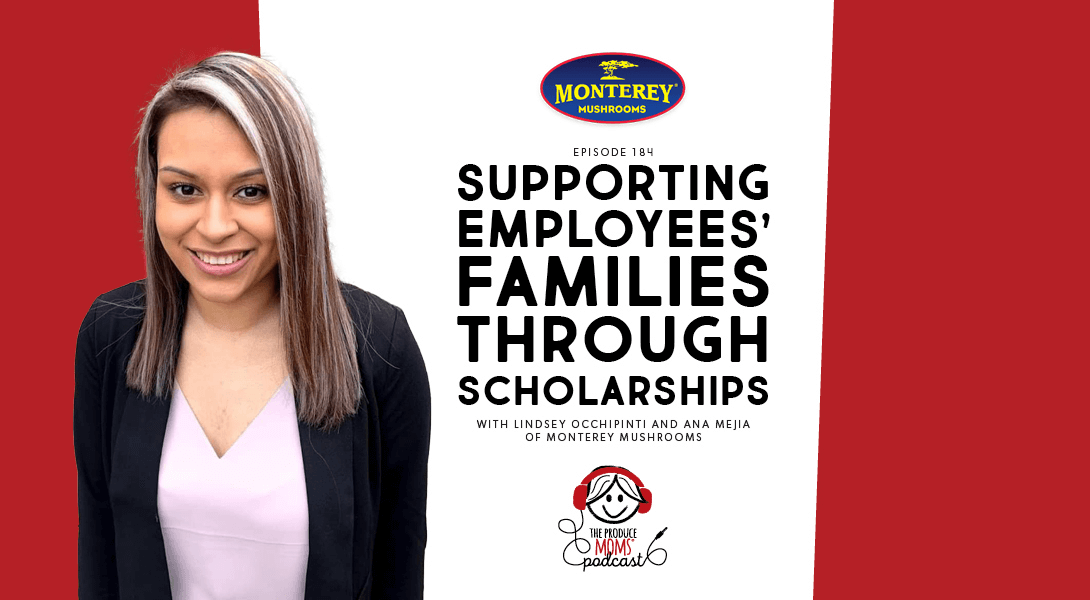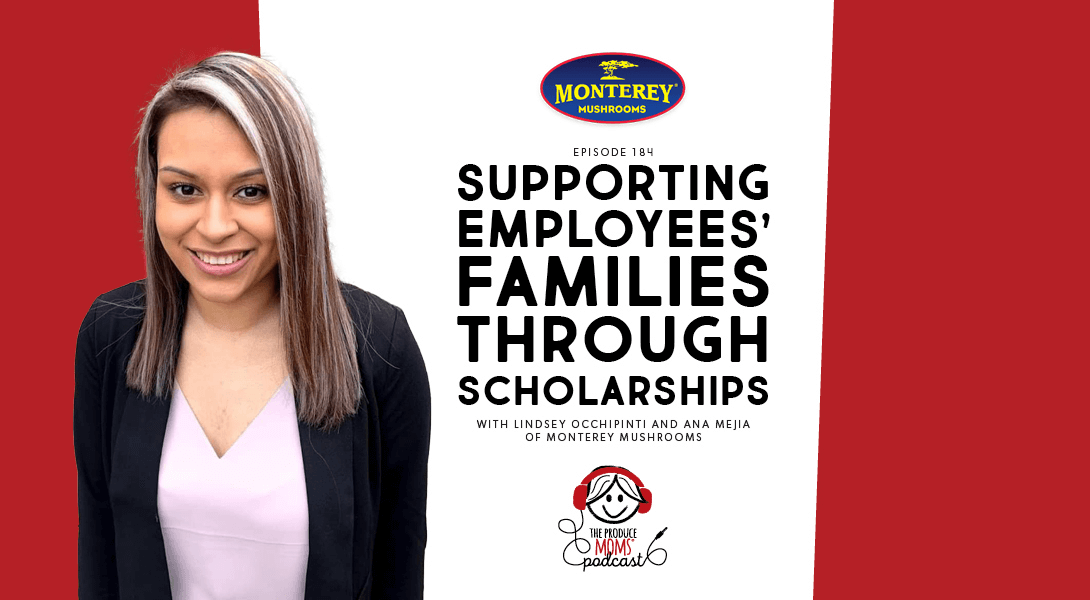 Celebrating its 50th year in business, Monterey Mushrooms has taken the "family first" philosophy to new levels over the years. Still family-owned, Monterey has given back to its employees' families over the last 30 years, assisting their children in furthering their post-secondary education goals.
Starting with just one farm in California, Monterey Mushrooms now spans nine farms with national distribution of over 200 million pounds of mushrooms every year. The company continues to be a private and family-owned business. To further support their over 4,000 employees and instill their family first ideals, Monterey Mushrooms established a scholarship program in 1992.
In 2004, the scholarship was renamed the Carl Victor Fields Scholarship on behalf of the company's past Vice President of Marketing who was passionate about the importance of young people reaching their full potential. The scholarship is specifically for any students that are children of employees at Monterey Mushrooms looking to further their post-secondary education. The application process consists of students discussing their academic background, interests, work experience and personal achievements. Since the program was established, Monterey Mushrooms has awarded over $3m in scholarship money to children of employees.
The feeling of comradery and family atmosphere in the work environment is certainly trickled down to its employees at every level. After Marketing Manager Lindsey Occhipinti graduated from college she knew she wanted to work in agriculture. As a marketer, Lindsey stresses the importance of her beliefs aligning with her companies; if she doesn't believe in what she's saying it won't come off as authentic to the consumer.
"I just got a sense of community from the brand and from talking to the people." – Lindsey Occhipinti (15:00 – 15:07)
At the time, Monterey Mushrooms wasn't a company she was too familiar with, but after researching it more and talking to the hiring manager she got a sense of community. Lindsey discovered Monterey truly stood for a family oriented culture and it was something she could really get behind and be proud of being a member.
As a recipient of the Carl Victor Fields Scholarship, Ana Mejia's parents have both been with Monterey Mushrooms for over 25 years as pickers and now head of the cafeteria at the Loudon, Tennessee location. With Monterey Mushrooms being part of her family her entire life, Ana knows first hand the company culture.
When Ana began her post-secondary education path, it was a no-brainer to apply for the Carl Victor Fields Scholarship. Not only did she apply, but she was awarded the scholarship all four years of her time at Tennessee Tech University earning her Degree of Science in Business Administration with a major in accounting. After which, she continued to earn her Master's and is currently working on her CPA. Ana attests that she truly wouldn't have had this opportunity if it weren't for Monterey Mushrooms and the support of her parents. The scholarship helped her gain her career and educational goals by reducing the cost. While getting her degree she had the opportunity to gain experience working in the accounting department at Monterey, and now she gets to work closely with her parents.
How to get involved
Join The Produce Moms Group on Facebook and continue the discussion every week!
Reach out to us – we'd love to hear more about where you are in life and business! Find out more here.
If you liked this episode, be sure to subscribe and leave a quick review on iTunes. It would mean the world to hear your feedback and we'd love for you to help us spread the word!
Previous episodes you may enjoy