Episode 182: Lee Holden
Sep 29, 2021, Updated Oct 07, 2021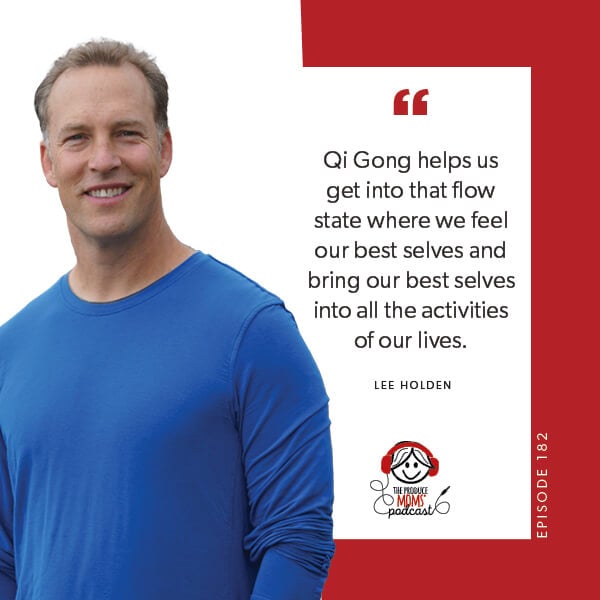 Would you like to be able to release stress and gain energy in just a few minutes?
By practicing a form of ancient Chinese medicine called Qi Gong, you can do just that. It's is an easy feel-good practice that can be done in just a short amount of time to access your internal energy and clear stress and tension out of your system.
Qi Gong involves stretching and breathing exercises along with flowing movements and is easier than either Yoga or Tai Chi. It is actually the most widely practiced form of exercise in the world – even though it's not well-known in the western hemisphere.
Lee Holden, a doctor of Chinese medicine and a world-renowned teacher of Qi Gong, is working to change that. By bringing it to public television and working with corporations like Weight Watchers, Lee has been able to make Qi Gong more mainstream and accessible to westerners.
"What you've done is taken this ancient practice of Chinese medicine and translated into the modern western lifestyle." – Lori Taylor (4:47-5:03)
The key to Qi Gong's overall effectiveness is doing it consistently and habitually. Just as brushing your teeth is meant to be done at least twice a day, doing Qi Gong twice a day will bring the results you desire. Doing Qi breaks of seven minutes or so throughout the day recharges your whole system and makes you more efficient.
Lee often calls Qi Gong "mindfulness in motion." By practicing Qi Gong, we can meet life's demands with relaxation and flow instead of stress and tension. Qi Gong is a means of gaining energy to flow with life's demands and not get stressed out, tense, and depleted.
Fruits and vegetables are the ultimate Qi. 
In connecting Qi Gong to fresh produce and healthy eating, Lee emphasizes that eating is really about gaining energy (Qi) to give our bodies the sustenance it needs to perform. The Qi (energy) of food is important, which is why getting organic, locally produced, and good sources of fruits and veggies is so important. They give us that Qi that we need to get us through our days and keep us healthy.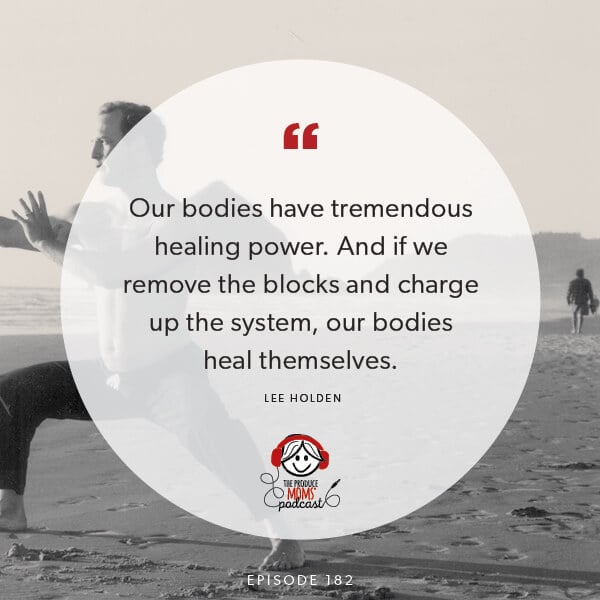 In our western mindset, we often think that we need to take something to make ourselves feel better. However, in the long run, taking something can create other problems. Having tools and resources to take charge of our own health and healing is tremendously empowering. The practice of Qi Gong is one of those tools.
Visit Lee's website for 30-day Qi Gong challenge that only requires seven minutes of your time each day! It's great for moms (and dads) to do with their kids each day to give everyone a nice dose of energy and stress relief.  Qi Gong will give the whole family a wonderful resource to deal with all of life's demands.
How to get involved
Join The Produce Moms Group on Facebook and continue the discussion every week!
Reach out to us – we'd love to hear more about where you are in life and business! Find out more here.
If you liked this episode, be sure to subscribe and leave a quick review on iTunes. It would mean the world to hear your feedback and we'd love for you to help us spread the word!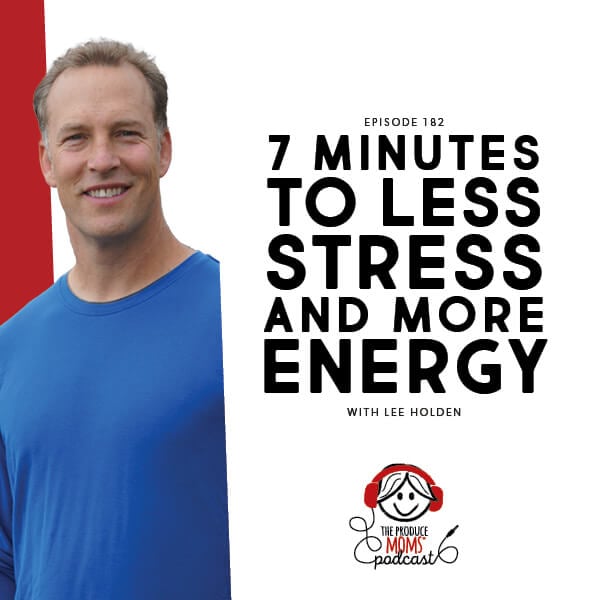 Previous episodes you may enjoy