Episode 179: Dr. Lior Lewensztain
Sep 08, 2021, Updated Sep 29, 2021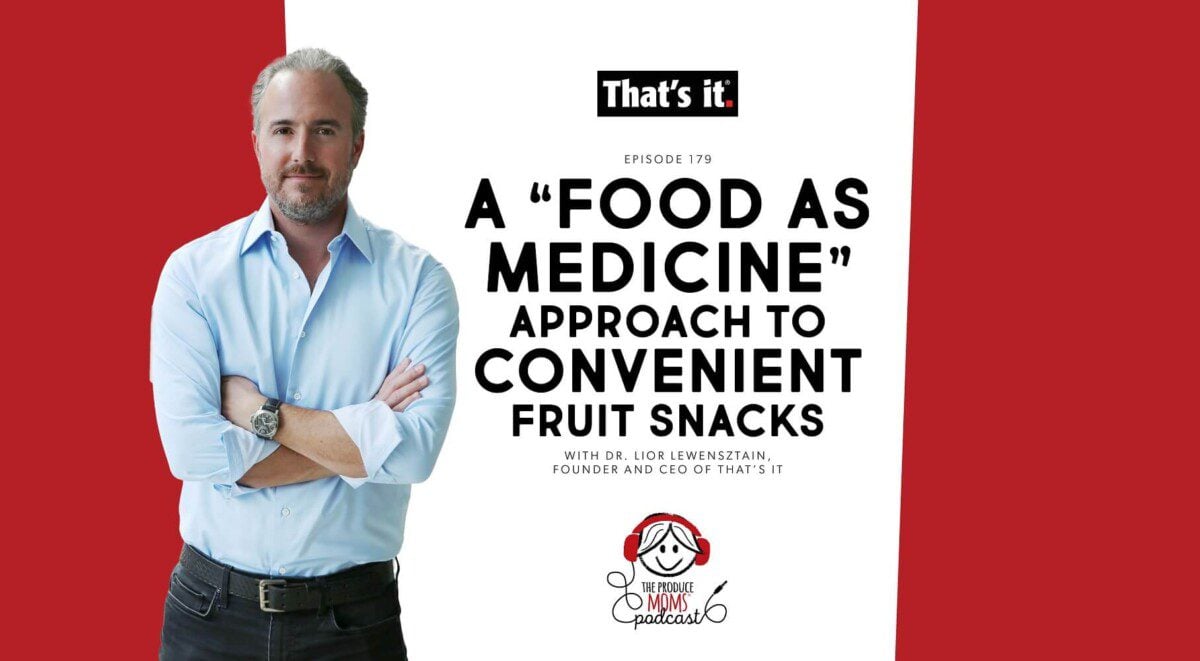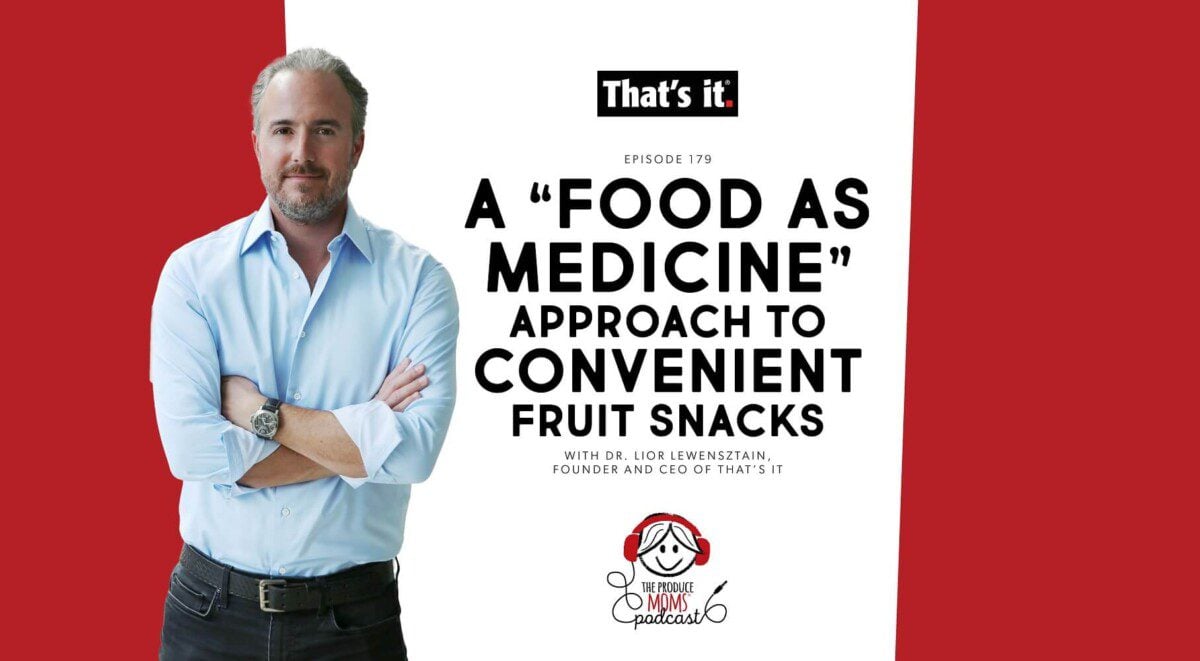 Fruits are one of the most accessible foods on the food pyramid, and yet a hefty amount of Americans don't get the amount they should daily. When cruising down the aisles at the grocery store, fruit snacks might be more appealing especially to kids. The hard truth is that a lot of fruit snacks we see are loaded with added sugars, preservatives, and sometimes don't even contain fruit.
After attending medical and business school, Dr. Lior Lewensztain discovered the statistic that only ⅓ of Americans get their daily serving of fruit. Taking the issue head-on, he wanted to create a product that was convenient and that helped people consume more fruit. When That's It began, there weren't many variations of the snack "bar" category. As a good delivery system, they began creating simple, nutritious and accessible bars.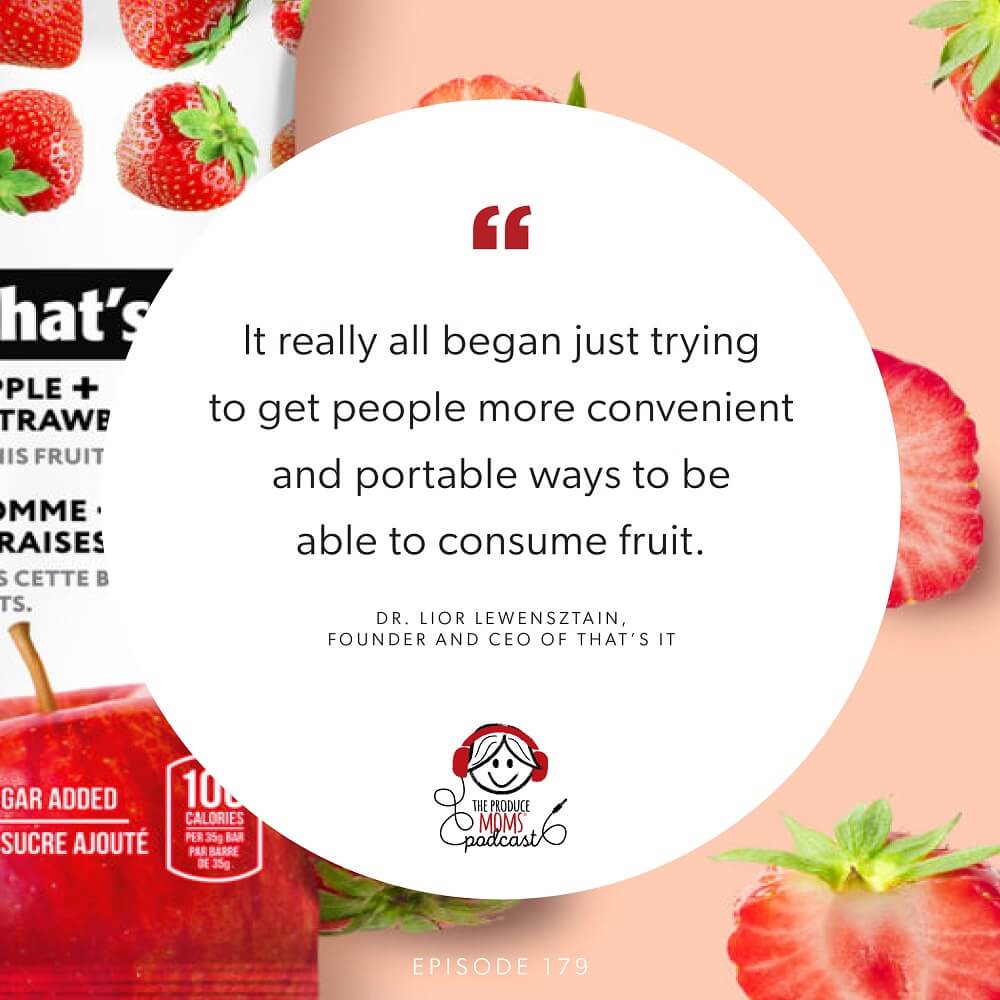 At the time, there weren't many fruit bar options that contained actual fruit. Most competitors in the fruit category had added fruit puree, concentrate, or artificial flavoring. That's It focuses their products on actually having very few ingredients, keeping to their namesake. Just by looking at their catalog, any given product has between one and six ingredients, mainly whole fruit.
Dr. Lior Lewensztain launched That's It with just three fruit bar options and sold them at five farmer's markets in Los Angeles; perfect for the company to receive immediate and real time feedback. Not taking the typical product path, the company expanded nationally to Whole Foods within months.
As their products have a very limited number of ingredients, all of That's It's offerings have a massive list of certifications such as organic, gluten-free, kosher, plant based and vegan.
1 in 4 Americans are making food purchase decisions based on allergies either for themselves or someone in their house. This is why one of That's It's largest certification is that all of their products are allergen-free. All products are not only free of the top 12 allergens, but they are manufactured in a plant free of them as well.
"We're really excited to be able to include that community and be able to support them with offerings that they didn't have options for before." – Dr. Lior Lewensztain (17:28 – 17:39)
With retailer growth also comes innovation and expansion. Keeping to the core of premium fruit, That's It have a slew of product options. Their crunchable bars are virtually the same as their fruit bars, but with a crunchy appeal to kids. A lot of kids' snacks in retailers and grocers are categorized as fruit snacks, but most don't even actually have fruit in them at all. That's It introduced these kids bars to bring something whole, fresh and a convenient option for parents.
"Sometimes you get these retail buyers that look at this product and say that it's not a fruit snack. It just goes to show you that they really view gummy bears and fruit roll-ups as a fruit snack. We're trying to change that." – Dr. Lior Lewensztain (13:00 – 13:23)
Having started with just three flavors, That's It has expanded to 15 fruit bar flavor options and many new products such as a Keto Kick energy bar. With an initial retail expansion in Whole Foods, you can now find That's It products in Starbucks, Target, and CVS along with direct to consumer on their website and Amazon.
How to get involved
Join The Produce Moms Group on Facebook and continue the discussion every week!
Reach out to us – we'd love to hear more about where you are in life and business! Find out more here.
If you liked this episode, be sure to subscribe and leave a quick review on iTunes. It would mean the world to hear your feedback and we'd love for you to help us spread the word!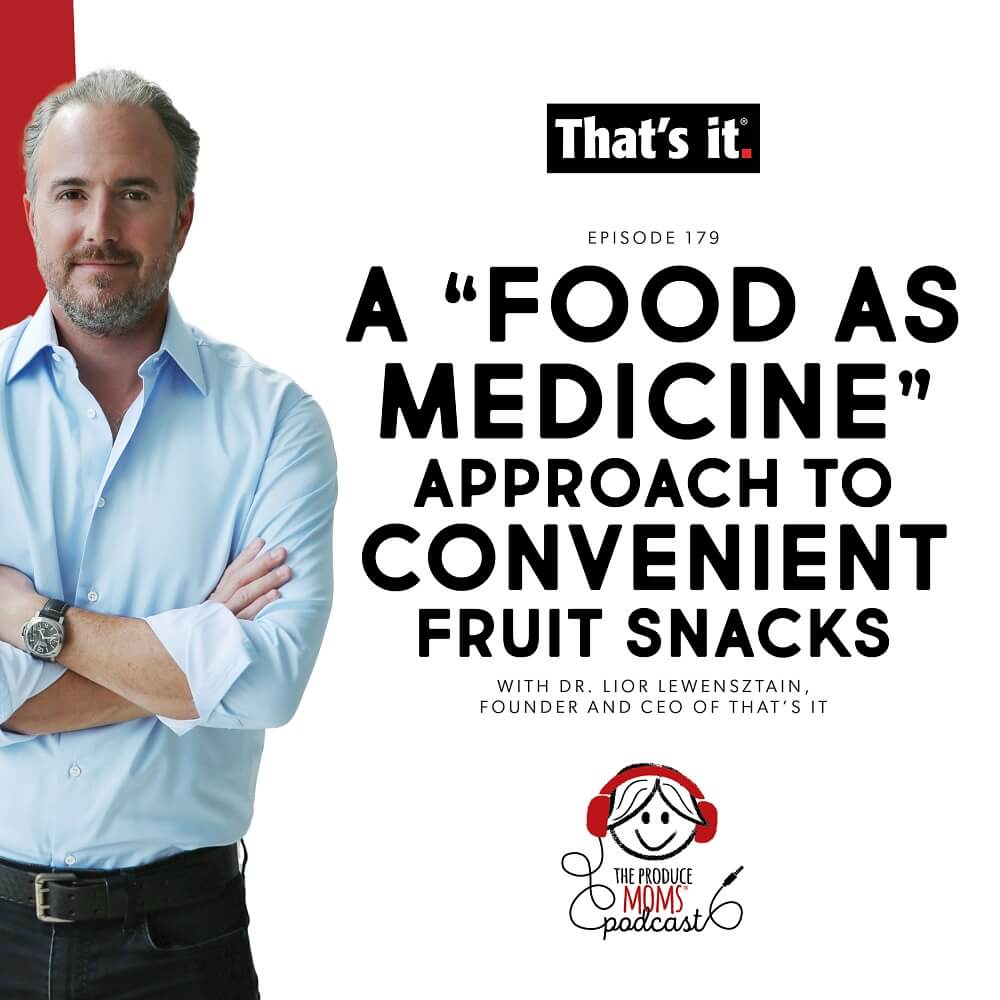 Previous episodes you may enjoy