Episode 144: Lori Castillo and Jesse Appleman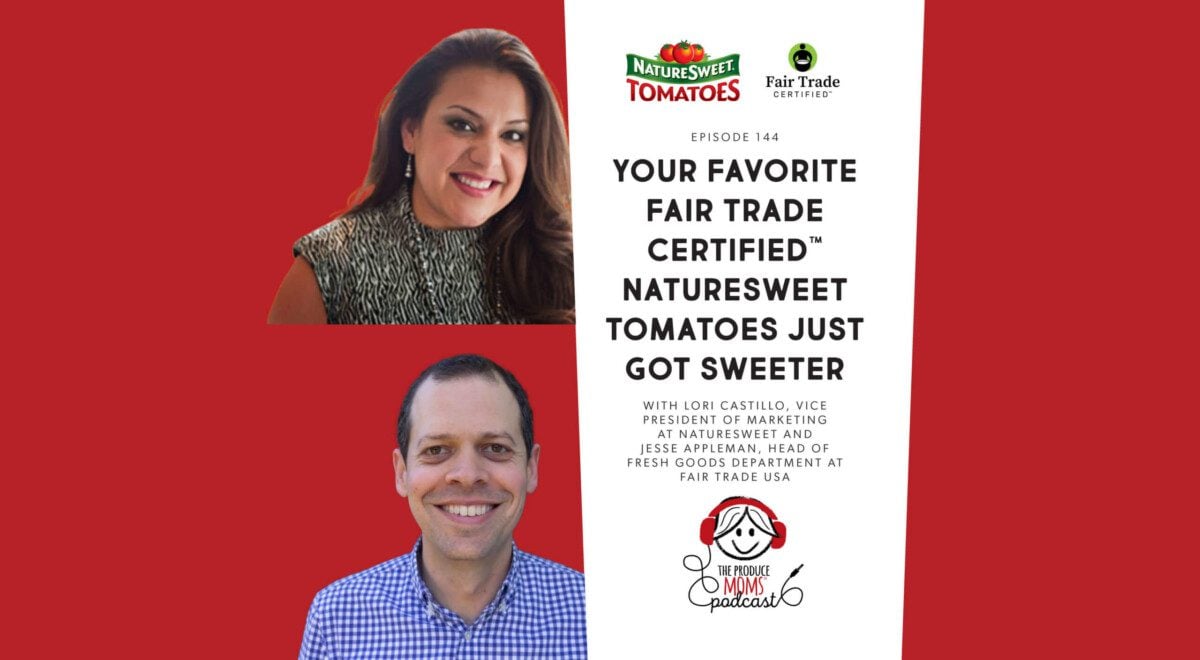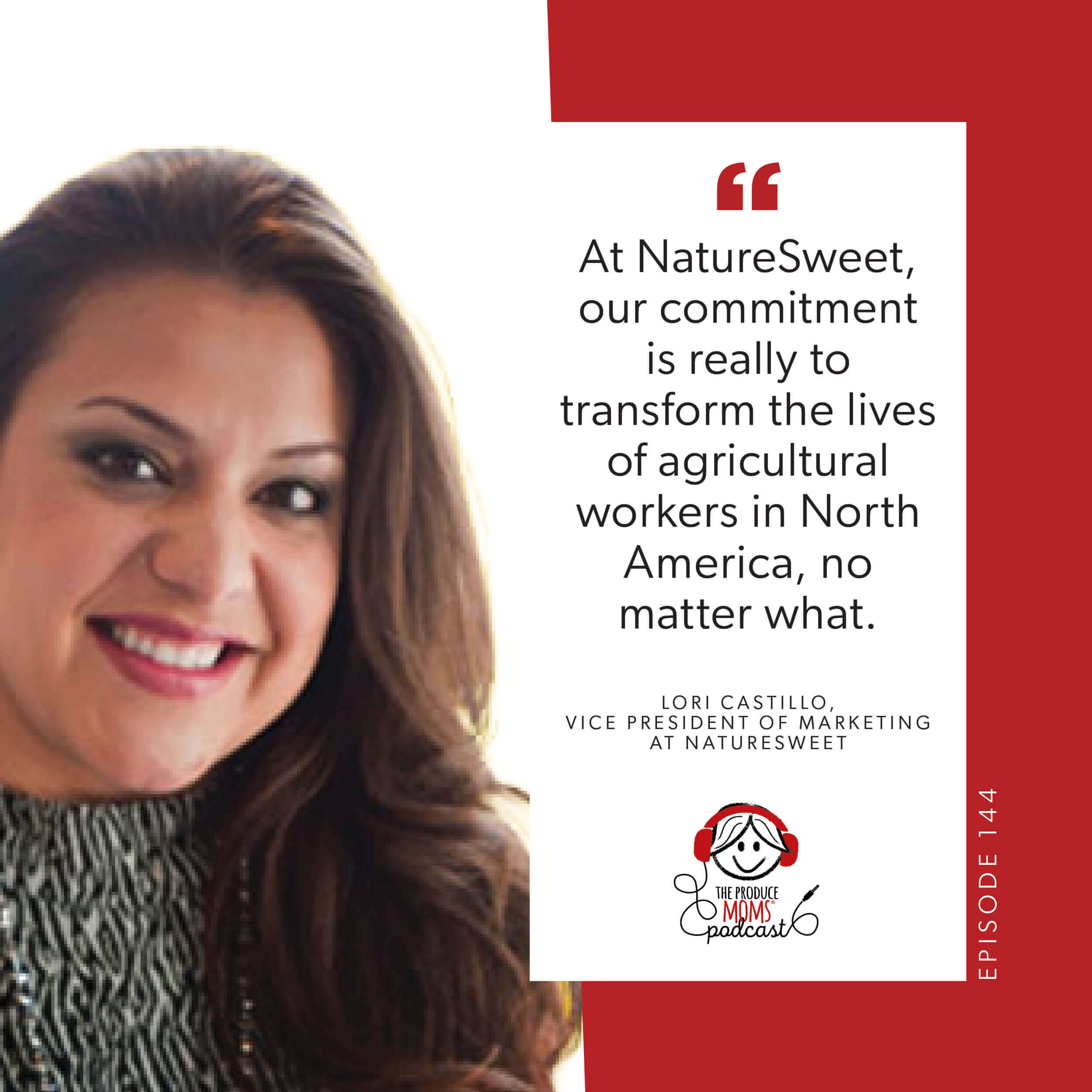 NatureSweet's ability to transform the lives of their agricultural workers across North America just got stronger now that they're partnered with Fair Trade USA! Fair Trade USA is a nonprofit organization based in Oakland, California and the leading certifier of fair trade products in the North American market.
You've probably seen the Fair Trade Certified label on your favorite produce items at the grocery store, but what does it actually mean? First, it means that the farm or factory that produced that product (Fair Trade USA certifies flowers, seafood, apparel, and is best known for their work in coffee) is being regularly inspected against the fair trade standards. These standards are extensive and cover social, economic and environmental practices at the farm level.
Secondly, for every Fair Trade Certified product sold, the producer earns an additional amount of money that goes into a worker controlled Community Development fund at origin. No one else has access to it but the workers, who then decide how the money is used through democratic voting. The workers invest the money into projects that address the greatest needs of their communities, like access to medical and dental services, transportation for children to get to school, or making clean running water available.
It's empowering for the farm workers to make this decision since they understand their communities' needs best, and in turn, they can work with Fair Trade USA on guidance to implement and prioritize the projects and turn them into a reality.
"There's nothing more important than initiatives like this that are transforming the lives of those who work in the agricultural industry and that is exactly what fair trade is all about." – Lori Taylor (19:03-19:17)
If you're concerned about the markup on Fair Trade Certified products' prices, don't be. There's a small premium put on the price of goods at the point of sale that's merely fractions of a penny. You pay that premium at checkout, but the total cost could be, for example a few pennies per pound. That might not sound like much, but those fractions of pennies add up to hundreds of thousands of dollars and even millions of dollars.
Fair Trade USA, first and foremost, helps empower farm workers and also sets rigorous economic, social and environmental standards. Things like safe and responsible working conditions, ensuring workers live in safe housing, get adequate rest and meal breaks, and that they're paid sick and maternity leave are all examples of what these standards include.
Another important focus of fair trade is that there's transparency with workers when they are being hired. Unfortunately, there are plenty of times when workers don't understand their rights under the law, how their pay is calculated, what benefits they are entitled to and what procedures are in place to gain access to those. Fair trade strives to eliminate that and wants to make the experience for a farm worker just as excellent as it might be for a high up executive in a corporation.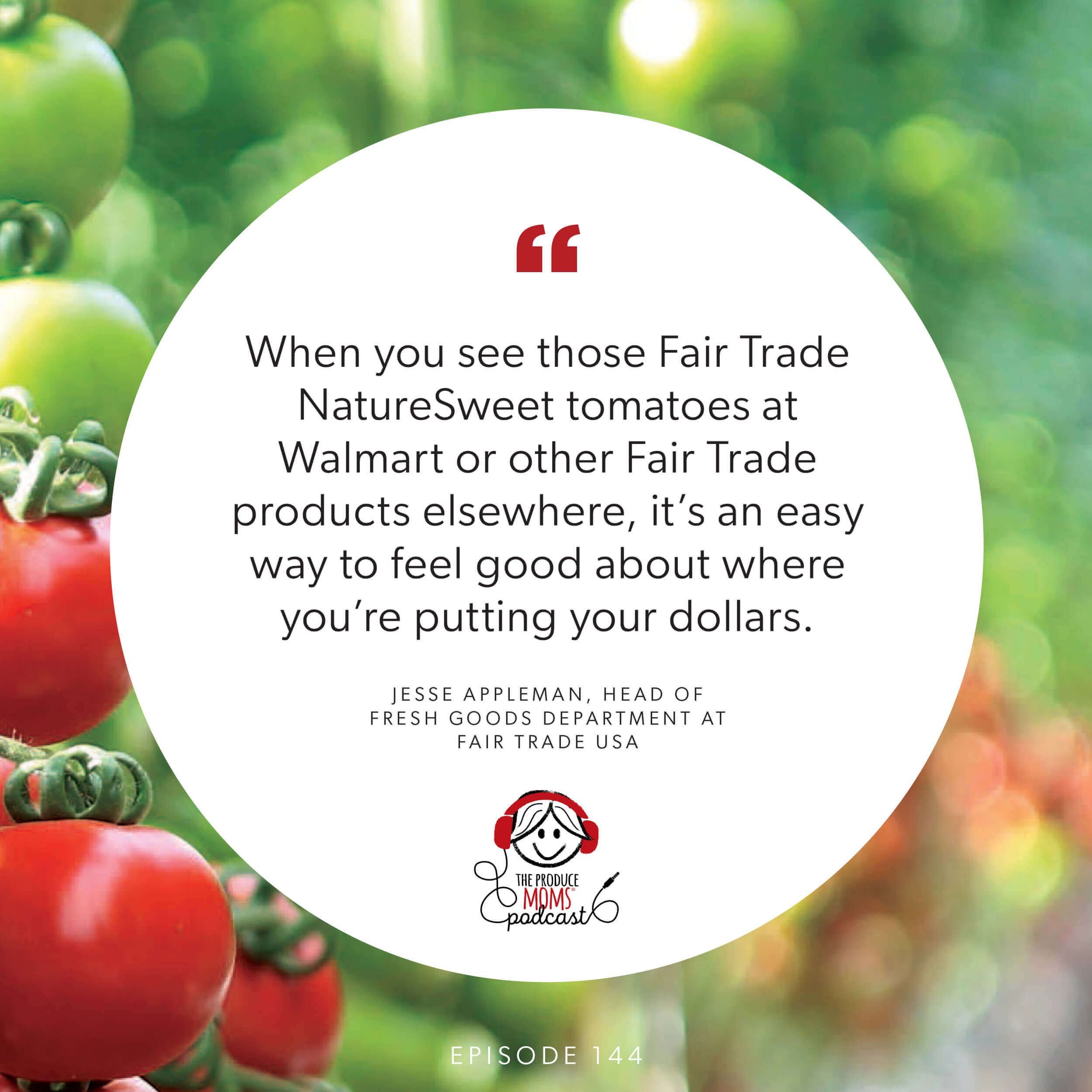 Do the products from Fair Trade Certified farms actually differ from others? Anyone understands that if they feel safe, respected, empowered, and dignified at their workplace, they're going to be invested in the quality of their work and put in an extra level of attention to what it is they're doing. Plus, knowing that Fair Trade also benefits a worker's family and community increases their overall wellbeing and livelihood. You might not visibly see a difference, but you can enjoy Fair Trade Certified products knowing the people behind it have been treated humanely, with care, respect and a rigorous standard of working conditions.
"This is 100% sustainability and you can contribute to the improvement of the agricultural supply chain and the advancement of our industry by purchasing these Fair Trade Certified™ NatureSweet tomatoes at Walmart." – Lori Taylor (22:17-22:34)
Not only is NatureSweet Fair Trade Certified™, they're also certified by The Equitable Food Initiative which certifies greenhouses to ensure they meet the highest standards in the industry. Being able to invest your dollars in a company that's dedicated to sustainability and transforming agriculture at your local Walmart is an incredible achievement for our industry! Fair trade items were once seen as obscure or high end as they weren't as readily available across all parts of America. Now, you can play your role in improving the industry standard for agricultural workers and the lives that bring you your favorite produce.
How to get involved
Join The Produce Moms Group on Facebook and continue the discussion every week!
Reach out to us – we'd love to hear more about where you are in life and business! Find out more here.
If you liked this episode, be sure to subscribe and leave a quick review on iTunes. It would mean the world to hear your feedback and we'd love for you to help us spread the word!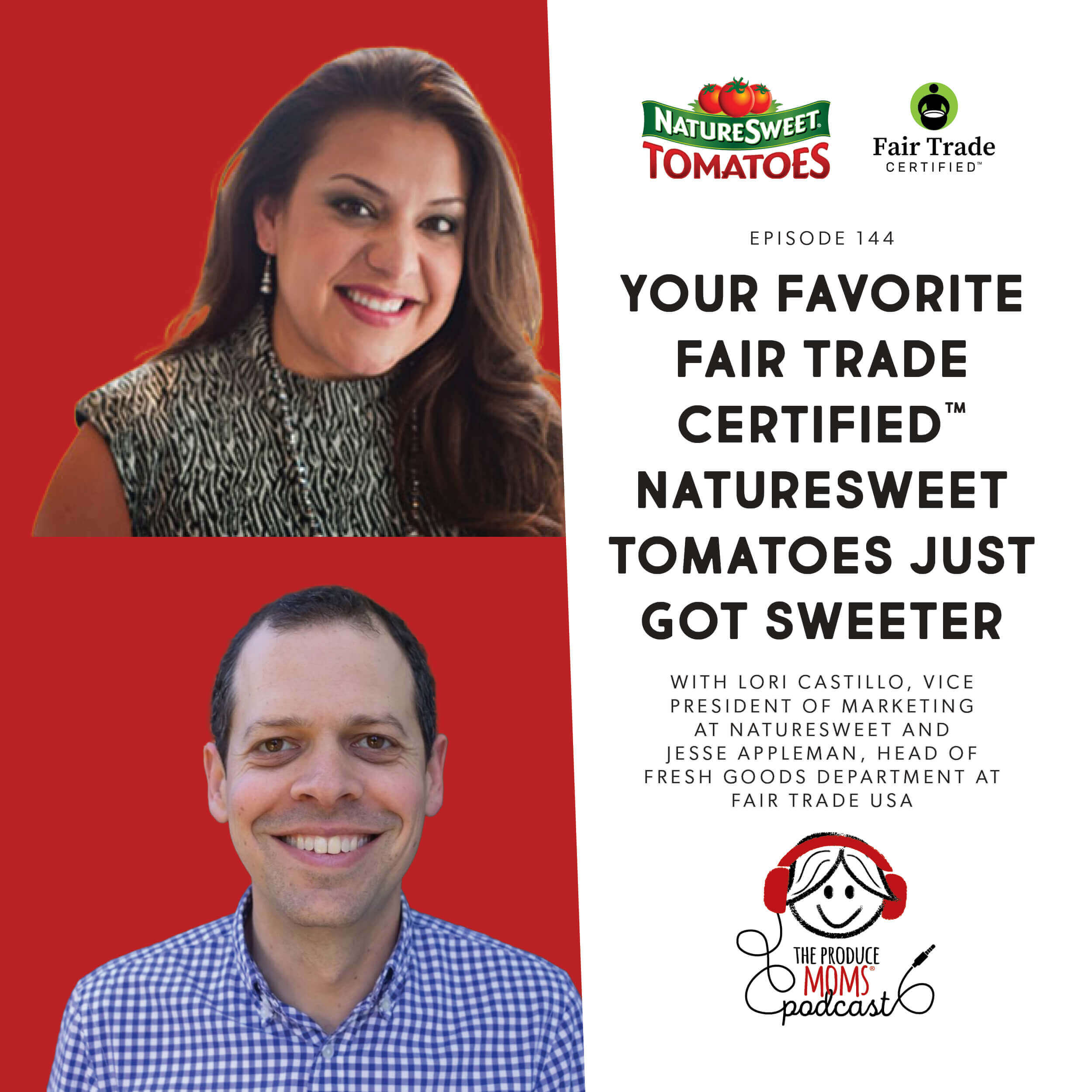 Previous episodes you may enjoy