Easter Brunch Recipes: Bright Lights Quiche & Lollipops Hash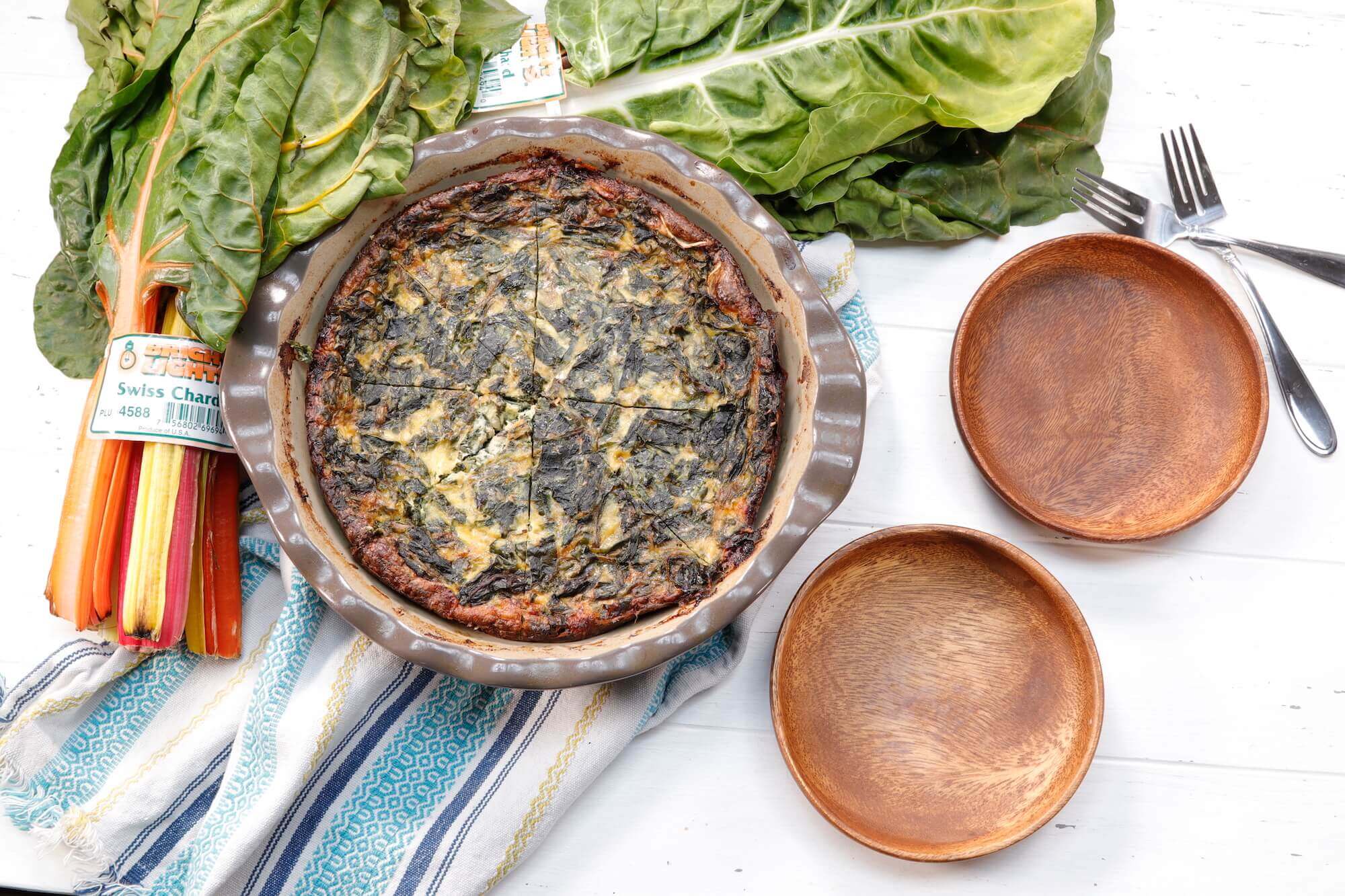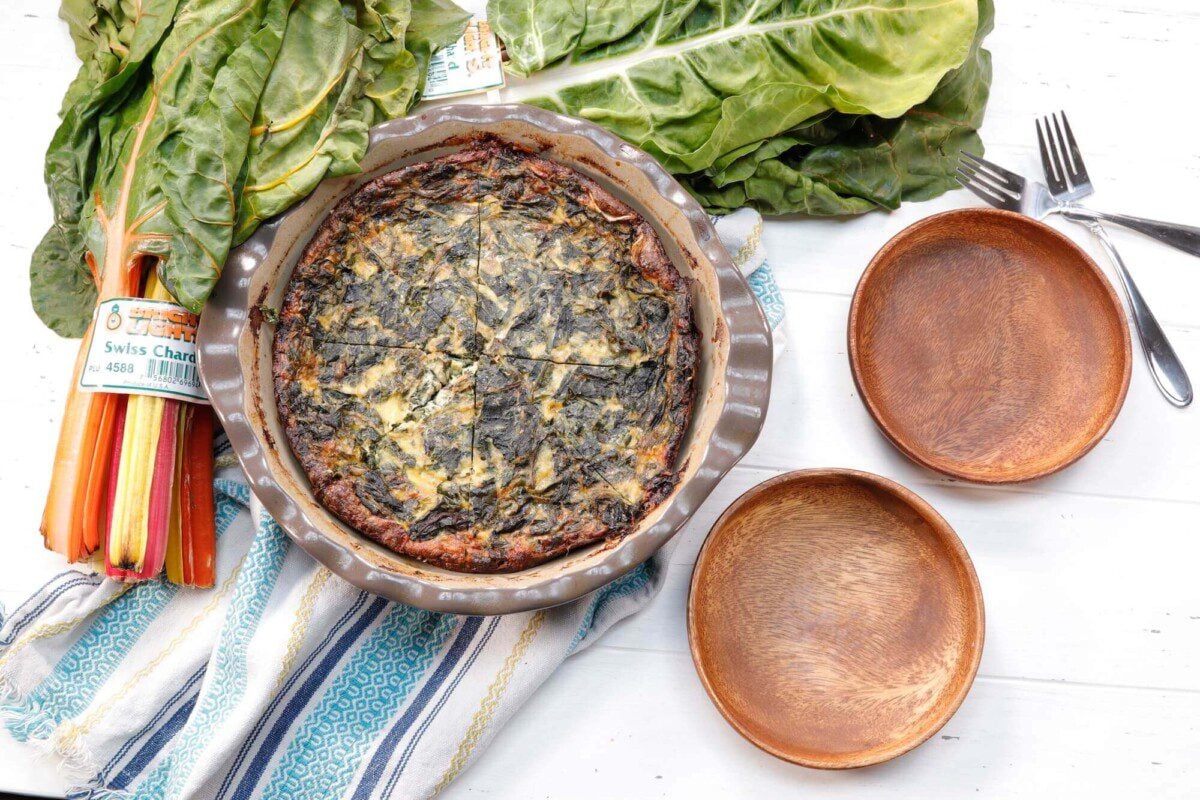 This posted is sponsored by our brand partner, Salad Savoy® 
Colorful Easter brunch recipes to brighten your holiday!
Brighten up Easter morning with some of the most colorful items in the produce department: Bright Lights® swisss chard and Lollipops® kale sprouts from Salad Savoy Corp. Salad Savoy is the home of color, taste, and nutrition® so you can bet these two Easter brunch recipes are colorful, tasty, and nutritious! 
What are Bright Lights®?
Salad Savoy Corp.'s answer to the growing popularity of leafy green veggies, specifically swiss chard. Bright Lights® have deep green oversized leaves with colorful stems and veins in an array of vibrant colors including pink, gold, orange, red, and white. They can be steamed, sautéed, or used raw in salads and are a great source of vitamin A and iron. 
Bright Lights® Swiss Chard Quiche with Potato Crust
Bright Lights® and a potato crust set this quiche apart from all the others.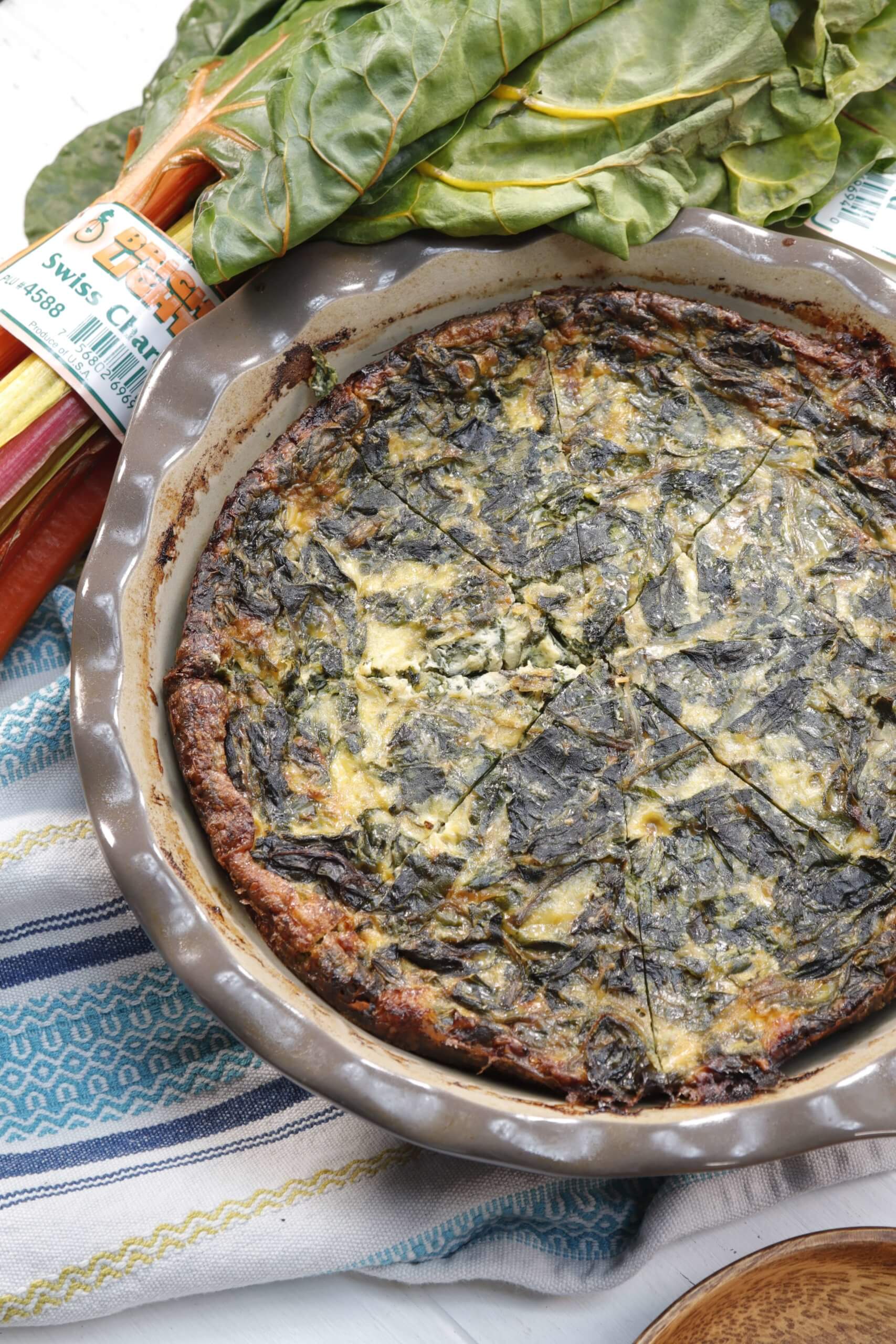 Ingredients
Potato Crust
3-4

Idaho potatoes

3

tbsp

olive oil

2

tsp

salt

1/2

tsp

pepper

divded

1

tbsp

Parmesan cheese

grated
Quiche
2

tbsp

unsalted butter

1

sweet onion

thinly sliced

1 1/2

bunch

Bright Lights® Swiss Chard

stems removed and leaves chopped

1

cup

Gruyère cheese

shredded

5

eggs

2

cups

half and half

1

tbsp

fresh thyme

minced

pinch

salt and freshly ground pepper
Instructions
Potato Crust
Preheat the oven to 400°F (200°C). Spray quiche dish with cooking spray.

Peel the potatoes, then thinly slice a knife or mandoline.

Add the sliced potatoes to a large bowl and drizzle with the olive oil, 1 teaspoon of salt, ¼ teaspoon of pepper, and the Parmesan and toss with your hands or a spoon to coat.

Arrange the potato slices in a pie dish, starting from the middle and working your way out, overlapping the potato slices. Fill in any gaps with leftover potato slices.

Bake the crust for 15 minutes, or until the potatoes are just cooked and not yet brown.
Quiche
Reduce the oven temperature to 350˚F (180˚C).

In a large frypan over medium heat, melt the butter. Add the onion and chard and cook, stirring occasionally, until tender, about 5 minutes.

Sprinkle 1/2 cup of the cheese evenly over the potato crust. In a large bowl, whisk the eggs until blended. Whisk in the half-and-half and thyme, and season with salt and pepper. Stir in the onion, chard and the remaining 1/2 cup (2 oz./60 g) cheese. Pour the egg mixture into the potato crust.

Bake until the filling is set and slightly puffed and the crust is golden brown, 35-40 minutes. Transfer to a wire rack and let cool briefly.
What are Lollipops® Kale Sprouts?
Lollipops® are a cross between red kale and Brussels sprouts. This fork-sized veggie is popular in high-end restaurants for its beautiful colors and exquisite taste. Sautéed, steamed, stir-fried, or raw, kale sprouts are a delight! As an added bonus, they contain double the amount of vitamin B6 and twice the amount of vitamin C than standard Brussels sprouts. 
Lollipops® and Potato Breakfast Hash
Bursting with flavor and color, this breakfast hash is special enough for Easter brunch but easy enough to make any day of the year. 
Ingredients
3

cups

Lollipops® Kale Sprouts

1

brussel sprouts

1

yellow onion

diced

2

cloves

garlic

roughly minced

1/2

cup

Carrots

shredded

1/2

lb

bacon

cut into 1 inch squares

salt and pepper

to taste
Instructions
Cook bacon to desired crispiness in a cast iron skillet. Move to a paper towel lined plate to drain excess grease. Reserve about 1 tablespoon of bacon grease in the skillet and store the rest for later use.

Heat skillet to medium and onions. Cook 2-3 minutes or until slightly transparent.

Add potatoes to the skillet and cook until just slightly tender.

Add in remaining ingredients and cook for 5-7 minutes or until all veggies are cooked to your desired tenderness, stirring regularly.
Add Bright Lights® and Lollipops® to your grocery list and brighten up Easter Brunch! 
What Easter brunch recipes will you be cooking up this year? Share in the comments below or tag us in your food photos on Instagram @theproducemoms.