Debunking Apples Myths + Apple Salsa Recipe
New year, new you! Is one of your goals to get healthier in 2020? If so, you can't ignore the powerful health benefits of apples.
Myths About Apples: Don't Be Fooled!
Unfortunately, there are some myths and misinformation floating around about apples and other fruits. Here are some facts to help you on your journey towards better eating habits.
Myth: Apples contain sugar so they should be avoided.
Fact: The body processes the natural sugar found in apples and other fruits differently than it does the processed and added sugars found in other foods. Apples contain fiber and other nutrients which slows down the absorption of fructose. Because sugar isn't hitting your bloodstream all at once, your liver has time to metabolize it. This slow absorption also promotes gut health and supports a healthy microbiome.
Myth: Diabetics should avoid apples.
Fact: Fructose makes up the majority of sugar found in apples, which has little affect on blood sugar. Apples have a low glycemic index and glycemic load.The fiber in apples helps prevent blood sugar spikes. Apple skin contains polyphenols which can actually protect against type 2 diabetes and improve the body's ability to use insulin more effectively. Any time you have a medical condition you should consult your doctor but apples are generally a smart choice for diabetics and those working to prevent type 2 diabetes.
Myth: Apples are high in carbs.
Fact: A medium sized apple contains about 25 grams of carbs and around 20 percent of these carbs are from fiber. Fiber helps you feel fuller longer, which can aid in weight loss, if that's your goal.
Health Benefits of Apples
The age-old saying "an apple a day keeps the doctor away" rose to popularity for a reason! Now that you know the facts about apples, consider these other health benefits.
Just one medium apple provides four grams of fiber and 14 percent of the recommended daily intake of vitamin C. It also provides a significant source of potassium, vitamin K, manganese, copper, and vitamins A, E, B1, B2, and B6.
But what does that mean for your body? Great question! When you eat an apple, you are promoting brain health, bone health, and heart health.
Apples and Brain Health
Studies show that a potent antioxidant found abundantly in apples may help fight Alzheimer's Disease. Quercetin defends your brain from free radicals and reduces the potential for memory loss and cognitive decline. Apples have some of the highest levels of this powerful antioxidant compared to other fruits and vegetables.
Apples and Bone Health
Eating apples is linked to higher bone density which is critical for good bone health. The antioxidants and anti-inflammatory compounds in apples may have osteoprotective effects — meaning healthier, stronger bones.
Apples and Heart Health
Studies indicate eating apples may lower your risk of heart disease. A 2012 study found that eating apples everyday appears to lower levels of LDL (bad cholesterol) by as much as 40 percent and two other markers associated with plaque and artery-wall inflammation. The soluble fiber found in apples blocks cholesterol absorption in the gut and encourages the body to use the waxy stuff instead of storing it in the body.
To get the most health benefits from your apples, be sure to enjoy them with the skin on. Throw one in your bag or lunch box every day or grab one for the morning commute. Apples are nature's portable snack!
A Versatile Apple Recipe: Apple Salsa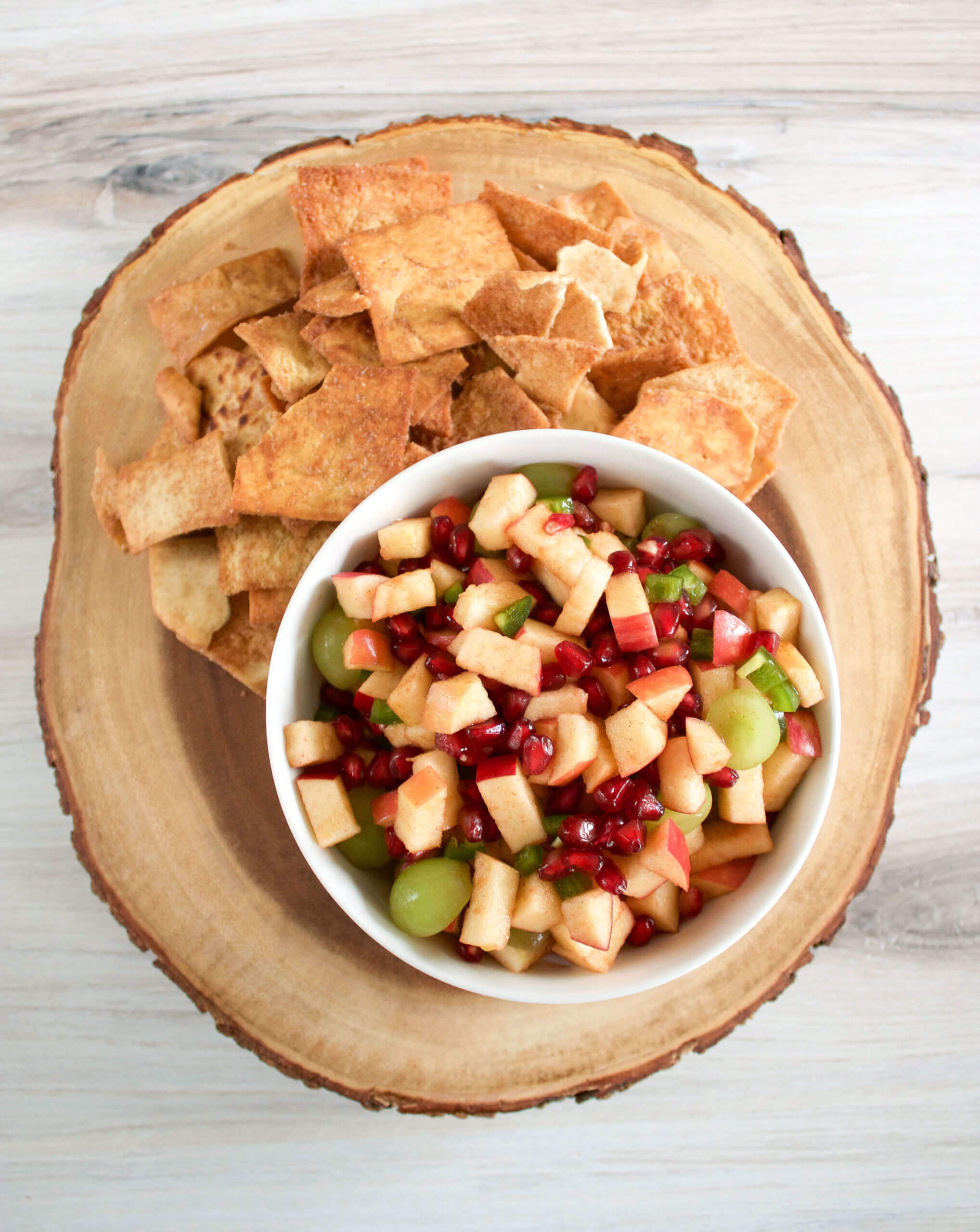 Apple Salsa is a fun way to eat more apples. Kids and adults love this recipe. Dip cinnamon pita chips in Apple Salsa for an after school snack or a game day treat. Spoon it over plain Greek yogurt to kickstart your day. Running short on salad toppings? Mix Apple Salsa with your favorite salad greens and you're good to go.
Apple Salsa includes two of our very favorite apples: KIKU® and Kanzi®. KIKU® apples are super sweet, crisp, and juicy — quite possibly the sweetest apple you'll ever taste™. Kanzi® apples are aromatic and full-flavored with just the right ratio of sweet to sour. Together, they make the perfect base for this Apple Salsa which is sweet with a little heat.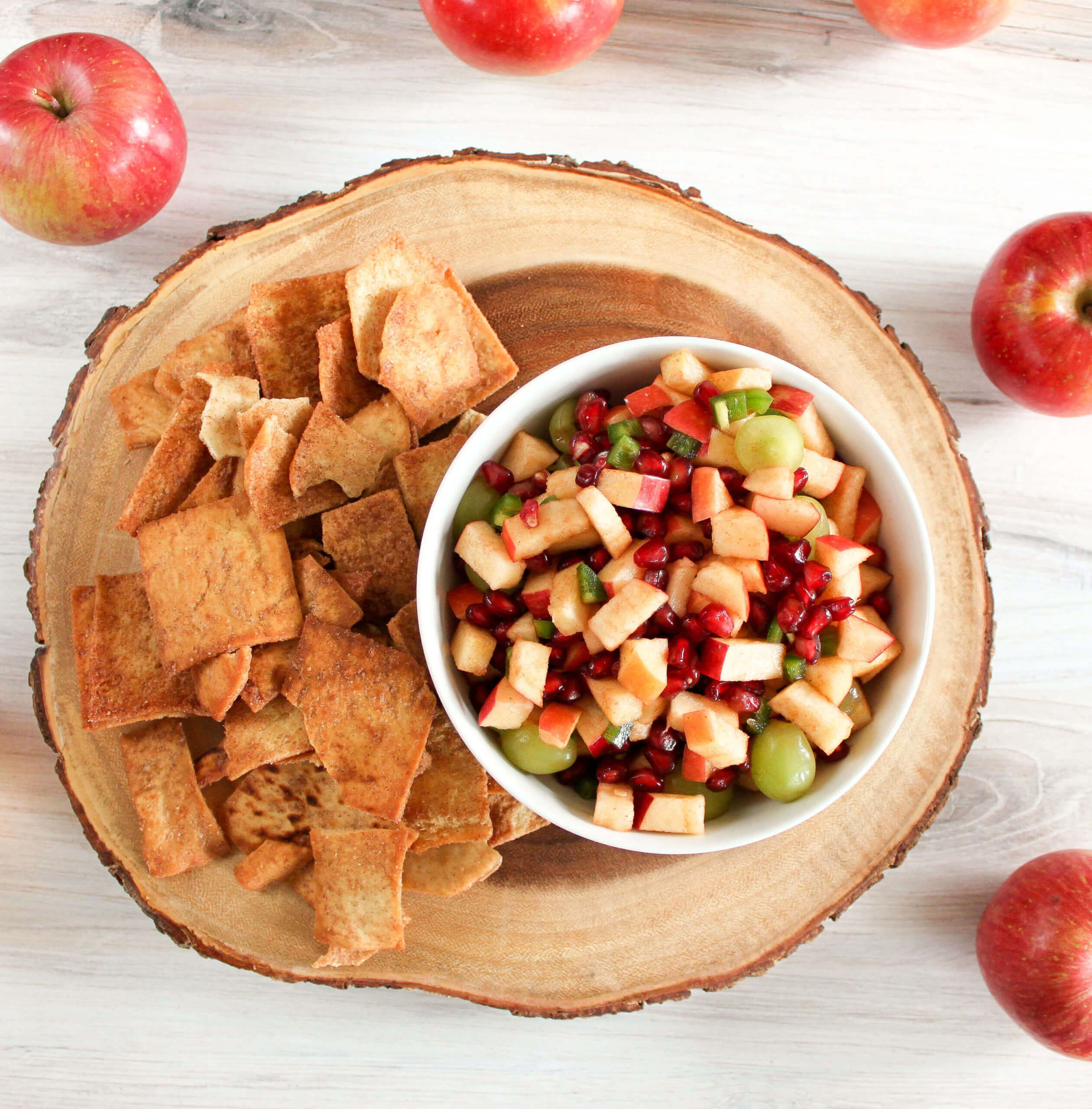 Ingredients
1

KIKU® apple

diced

1

Kanzi® apple

diced

1/4

cup

pomegranate seeds

1/4

cup

grapes

halved

1

jalapeño pepper

seeded and diced

1

lime (juice only)

1/4

tsp

cinnamon
Instructions
Add all ingredients in a medium-sized bowl and stir to combine.
Notes
Serve with cinnamon pita chips, in salad, or on top of yogurt.
What's your favorite way to enjoy apples? What's your favorite apple variety? Share in the comments below.
KIKU® is a registered trademark of KIKU® Srl-GmbH, Italy, not an apple variety.
Kanzi® is a registered trademark of GKE-NV