Cosmic Crisp® Apple Charcuterie Board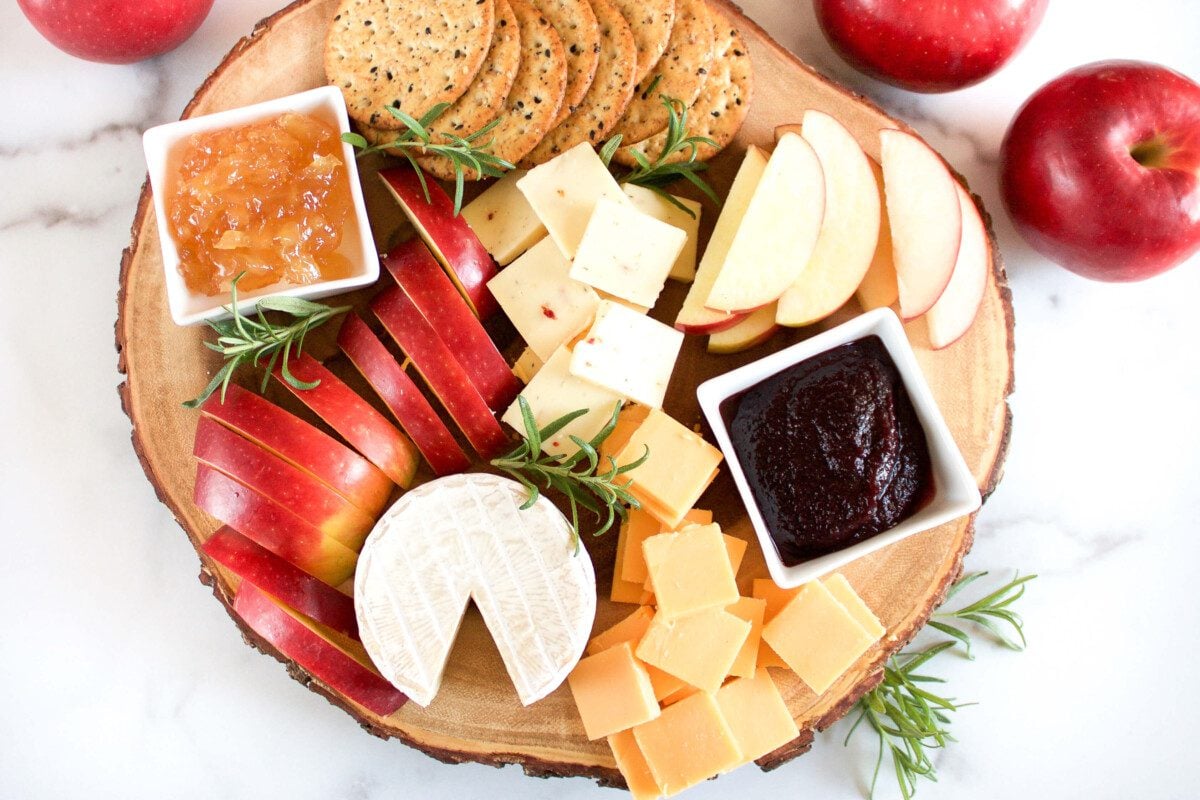 We partnered with Cosmic Crisp® to bring you this recipe for Cosmic Crisp® Apple Charcuterie Board.
If you haven't already, it's time to get on board with the charcuterie board trend before the year ends! Easy and elegant, charcuterie boards (also called snack boards or grazing boards) are the perfect way to offer your guests a variety of tasty and customizable bites. Ring in the New Year with a charcuterie board that will satisfy all of your party guests.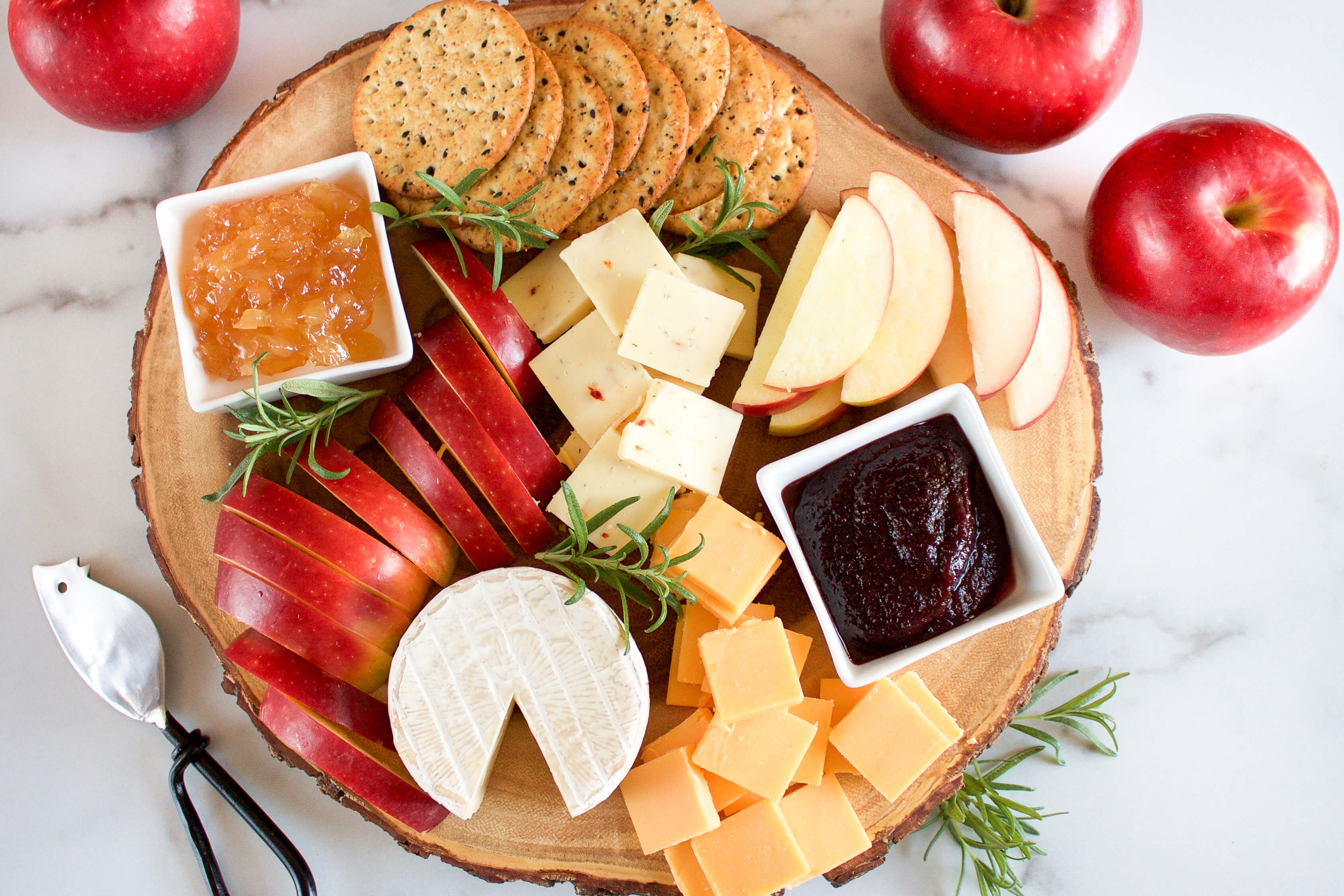 Cosmic Crisp® Apple Charcuterie Board allows guests to grab a sweet treat or a savory snack. Cosmic Crisp® apples are the ideal mix of sweet and tart and pair wonderfully with cheeses or preserves. Serve slices along with your choice of cheeses and jams, jellies, or preserves. Add crackers and pretzels and you have everything you need.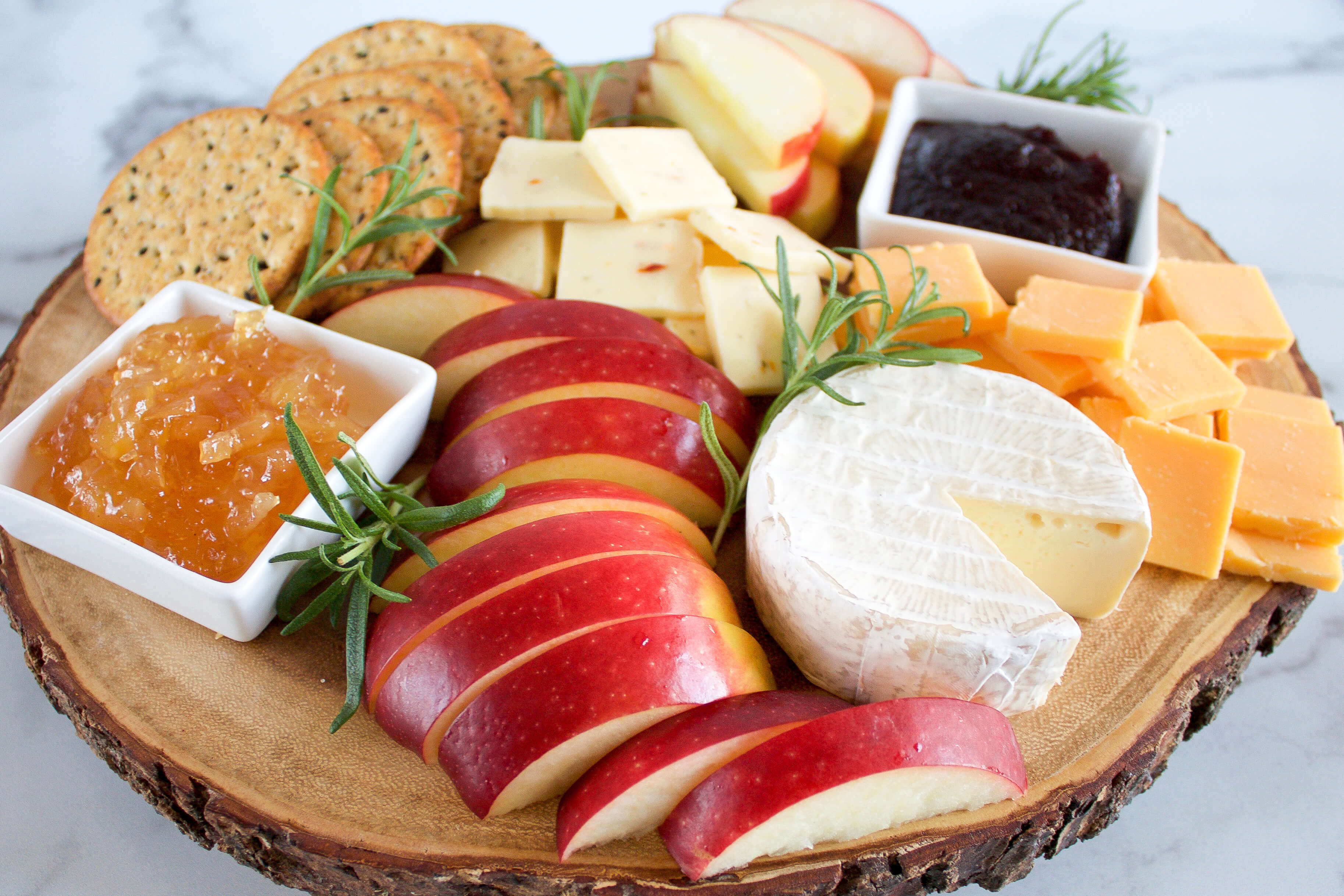 Produce Moms Tip: Have a lot of guests coming and want to add additional items to your charcuterie board? Consider adding caramel dip, pitted dates, mixed nuts, prosciutto, Parmesan crisps, and honey.
Cosmic Crisp® apples are naturally slow to brown. Unlike other apple varieties, there's no need to soak slices in lemon juice to prevent oxidation. You can confidently cut Cosmic Crisp® apples and rest assured that slices won't brown during your party or event.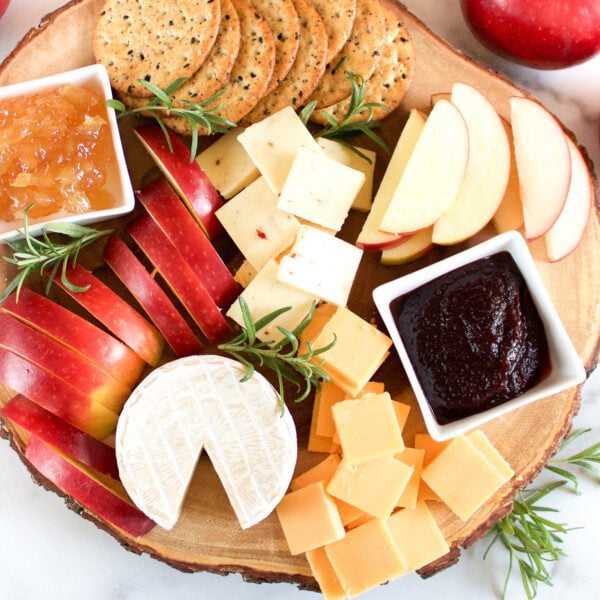 Ingredients
Cosmic Crisp® Apples

sliced

Assorted Cheeses

(brie, sharp cheddar, herb havarti)

Assorted Perserves

rosemary

For garnish

Assorted Crackers
Instructions
On a large board, arrange apple slices, cheese, crackers, and preserves. Garnish with fresh rosemary sprigs.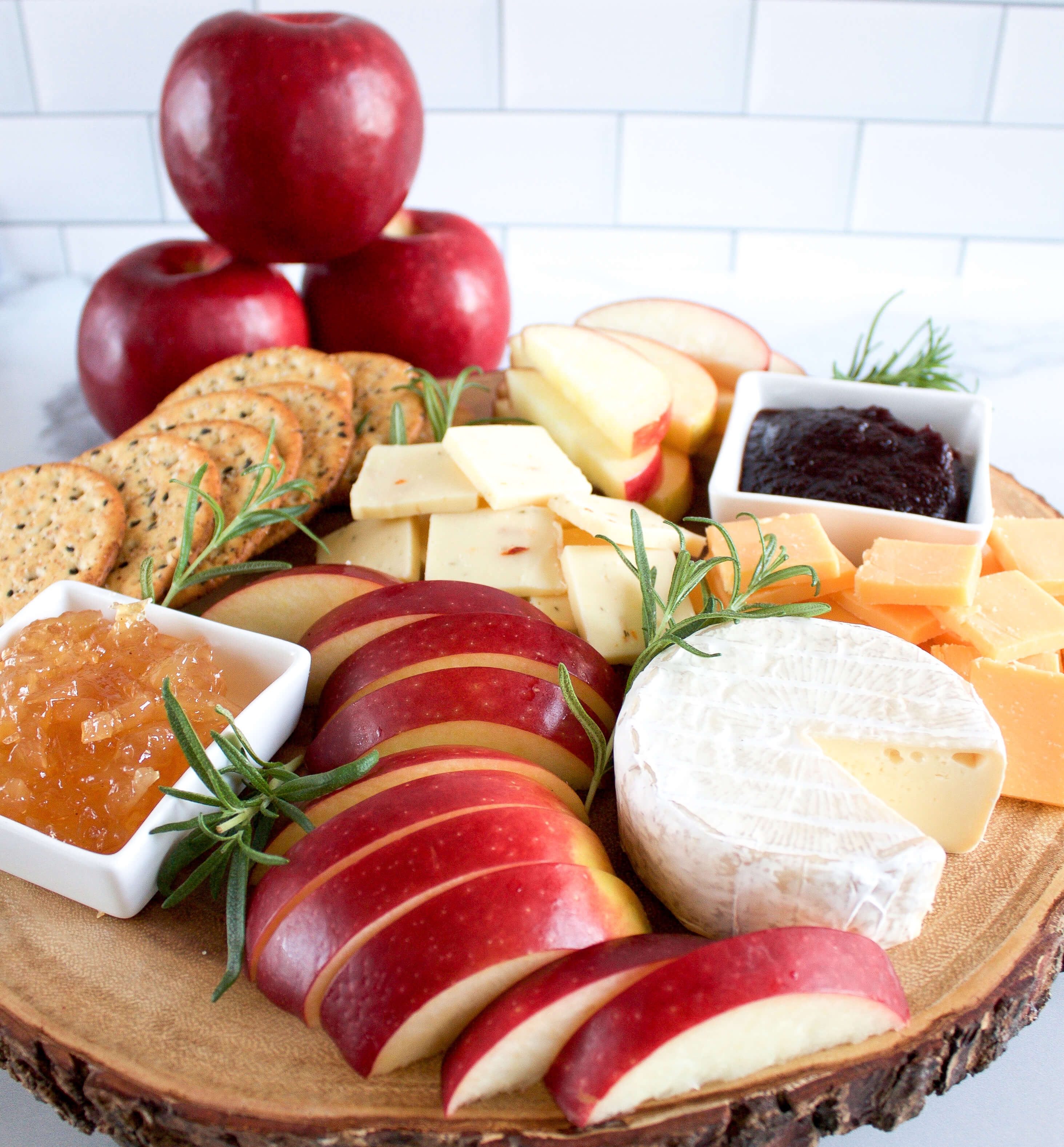 How did Cosmic Crisp® apples get so out-of-this-world cool? They are the result of 20 years of study and research at Washington State University's world class tree fruit breeding program. This classically bred apple is a cross between the beloved Honeycrisp and Enterprise. The outcome is a large, round, super juicy apple with a rich red skin covered in sparkly starburst-like lenticels. It is the apple of big dreamers with amazing flavor + infinite possibilities™.
Learn more about how the Cosmic Crisp® came to be.
From fancy shindigs to casual celebrations, a Cosmic Crisp® Apple Charcuterie Board fits any party style. Whether you're dressing up with friends or celebrating in your PJs with your kids, this snack board is sure to be a hit!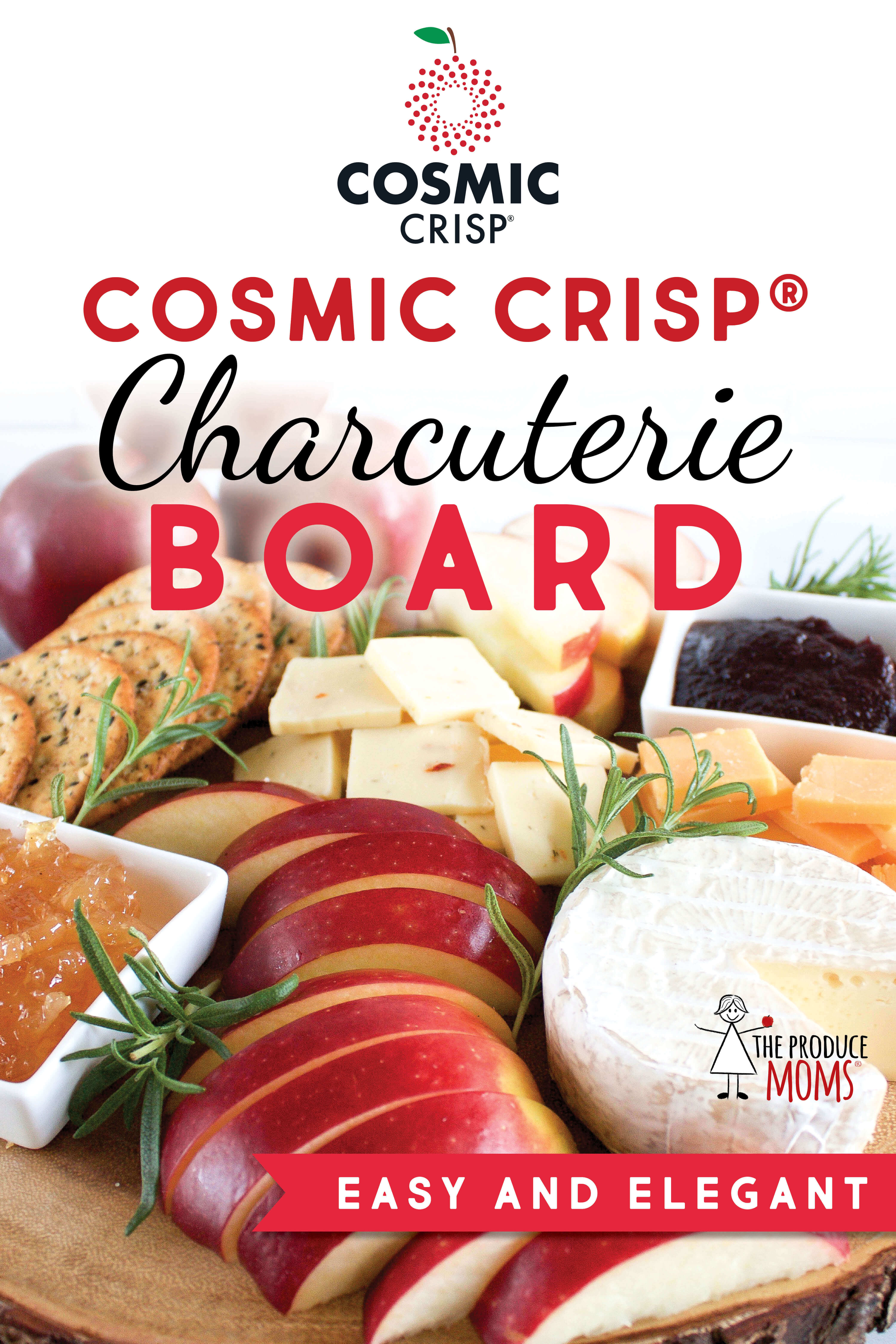 How are you planning to ring in the New Year? Share in the comments below or tag us in your holiday food photos on Instagram @TheProduceMoms and @TheCosmicCrisp.