Cooler-Friendly Snacks for the Ballpark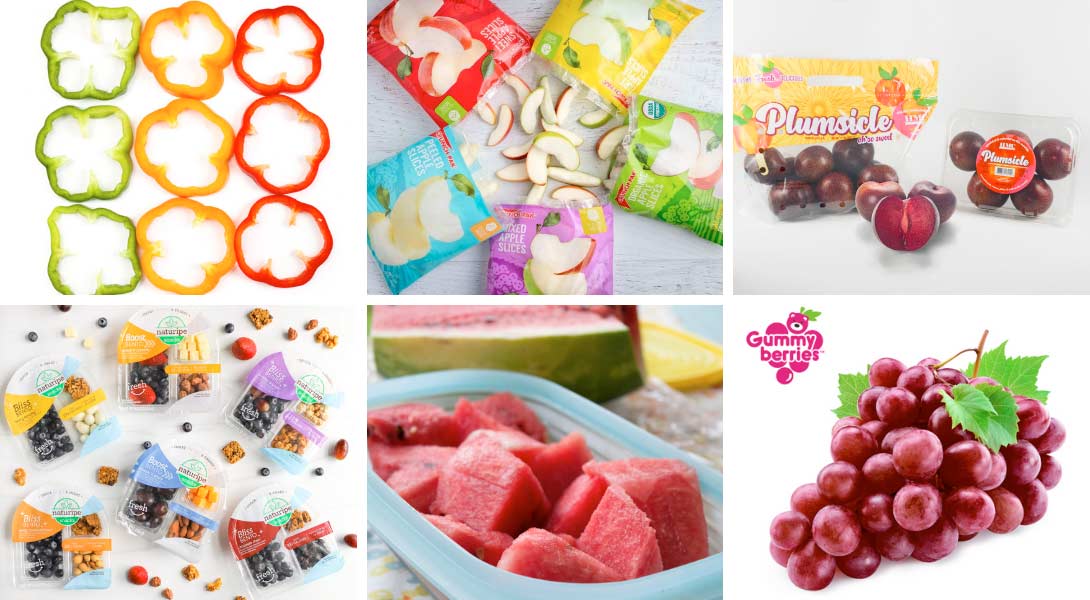 Will you be spending your summer at the ballpark? As much fun as it is to watch your little slugger run the bases and learn teamwork, it can also be exhausting on parents! From driving the kids to games and practices to constantly laundering uniforms, kids' sports is a labor of love!
We can't help with the carpooling or the laundry, but we can offer some easy cooler-friendly snacks that will make packing for a day at the ballpark much easier. Of course, these snacks would also work at the beach or lake too!
Cooler-Friendly Snacks
Celery Sticks and Dip
Celery has a high water content so it's naturally hydrating, making it a no-brainer on a hot day. Pair convenient snack packs of celery with a kid-friendly dip, like colorful beet hummus. Pack the dip in an airtight container next to an ice pack in your insulated cooler.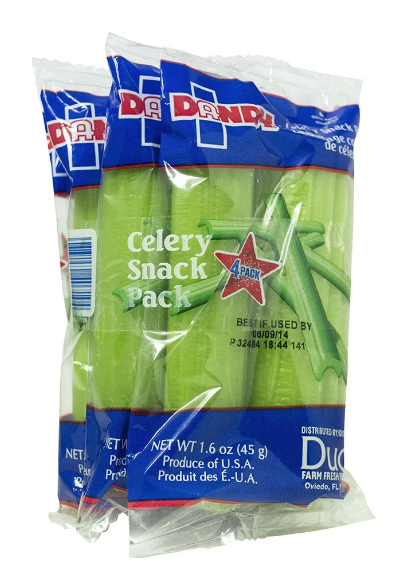 Watermelon
Similar to celery, watermelon is naturally hydrating given its high water content. Bites of cold watermelon between innings are refreshing and energizing! For easy packing, cut the watermelon into bite-sized cubes and pack in an air-tight container in your cooler.
Naturipe Snacks™ Bentos
Talk about cooler-friendly snacks! Naturipe Snacks™ Bentos mix berries and other snackable items like nuts, cheese, and granola to provide a delicious mix of flavors and textures. Stick a few of these convenient boxes in your cooler and have an easy snack at your fingertips anytime you or your little ones get peckish.
Peach Salsa
We call this peach salsa "poolside peach salsa" but in reality, it can be enjoyed poolside, beachside, or field-side! It's light and refreshing without added sugar and sweeteners. Pack in an airtight container in your cooler and serve with chips or crackers between games.
Apple Slices
Apple slices are always a hit with both kids and parents, but it can be hard to keep them from turning brown when packing and transporting in a cooler. We solved that problem with our friends at Crunch Pak®.  The apples you'll find inside are sliced at an ideal width for consistent freshness, washed with a combination of Vitamin C and calcium (a safe and natural flavorless way to prevent browning), and packed into breathable bags to ensure optimal quality.
Find them at Publix, Target, Whole Foods, Winco Foods, and many more retailers across the country.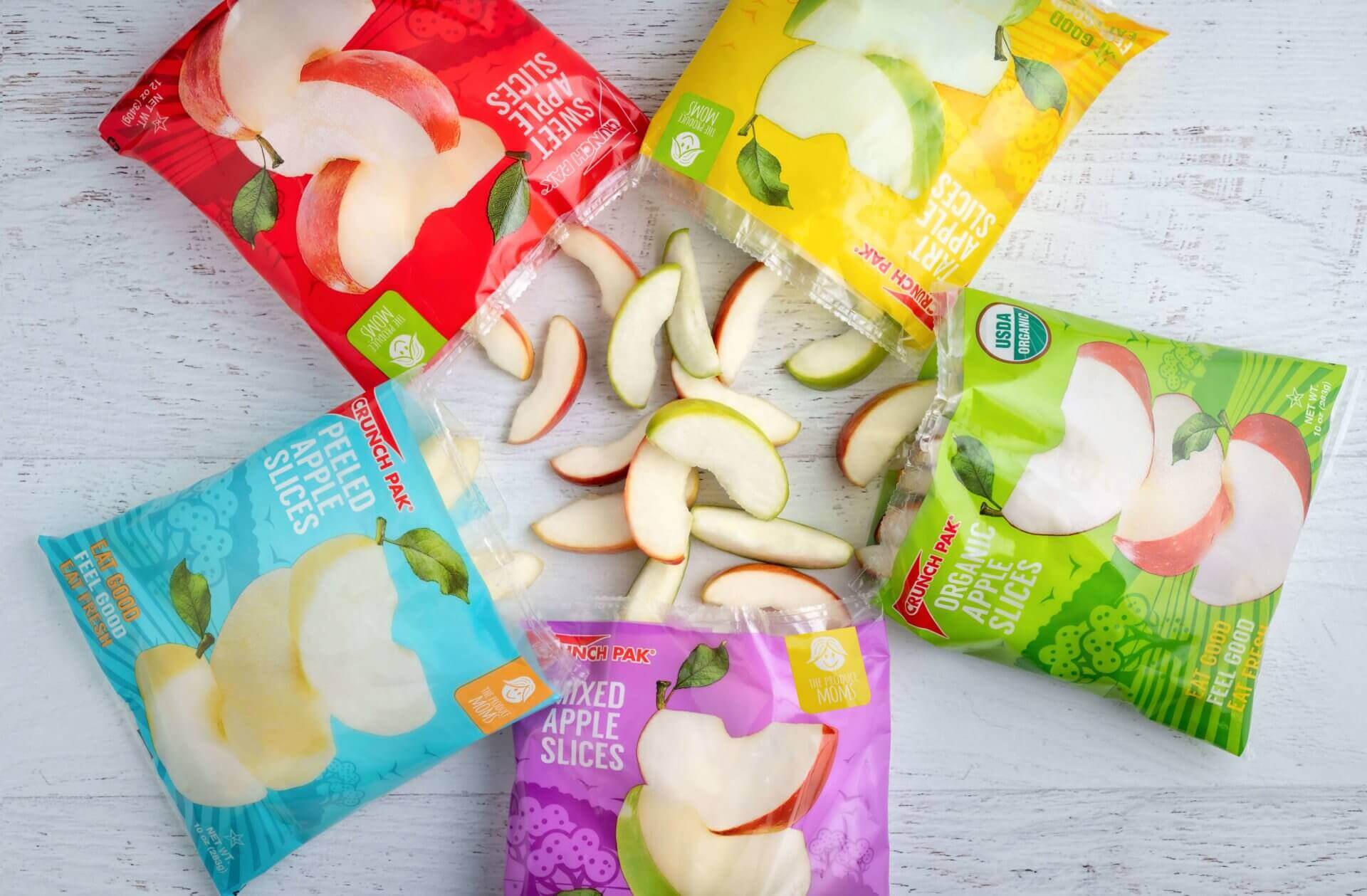 Raspberry & Dark Chocolate Energy Bites
Don't let long days at the ballpark steal your energy! These no-bake energy bites take just 10 minutes to make and are made with only five ingredients — cashews, dates, oats, raspberries, and dark chocolate chips. Once you've whipped up a batch, put them in an airtight container, drop them in the cooler, and head out.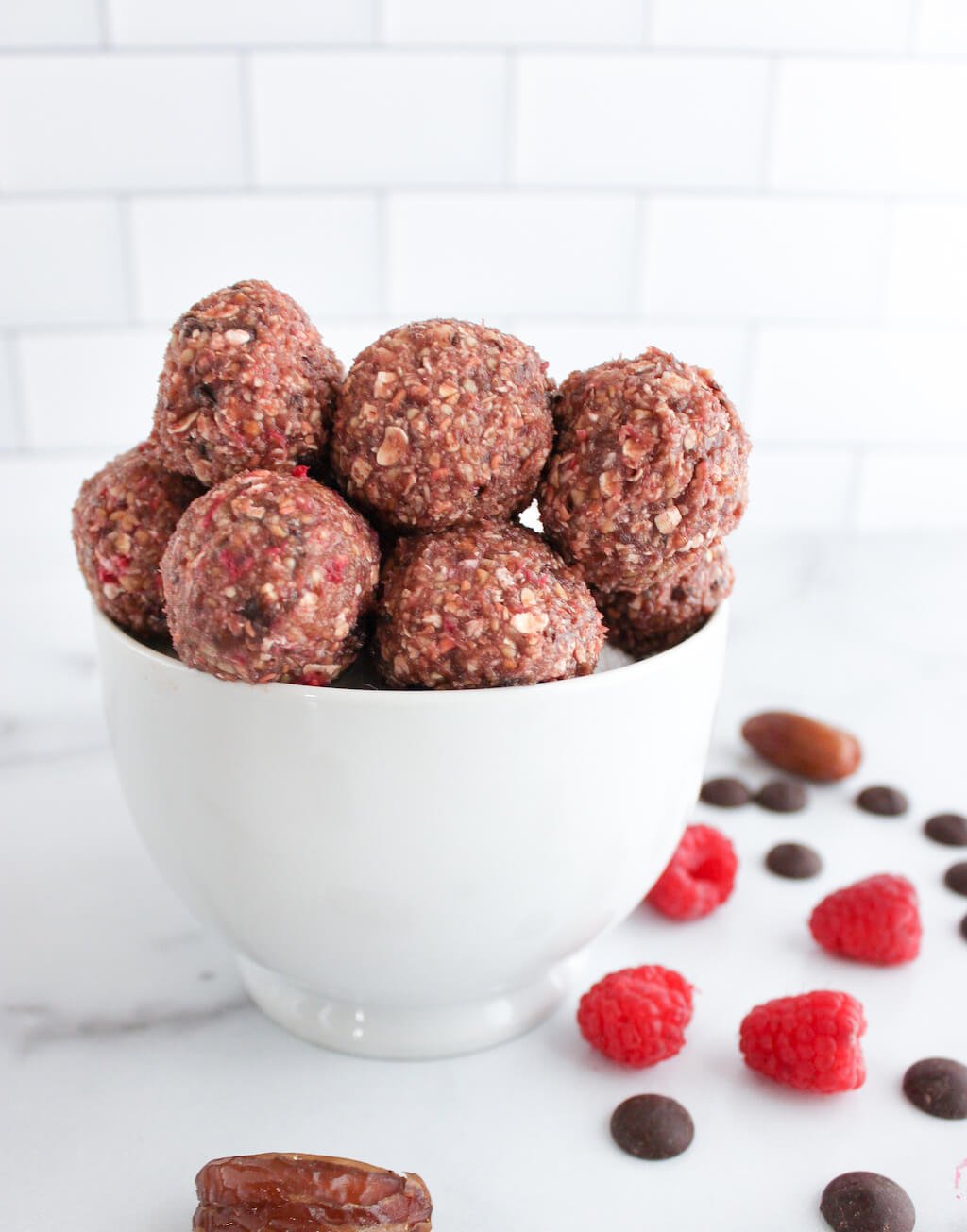 Apple Energy Bites
Here's another no-bake option to keep your energy up. Apple energy bites combine apples, peanut butter, and cinnamon with oats, chia seeds, and pepitas. They are also a cinch to make and can be packed in an airtight container and transported in a cooler.
Cherries
The Northwest Cherry Season is that special time of year from the first week of June until the end of August when Dark Sweet and Rainier varieties from Sage Fruit hit grocery stores everywhere. Grab a bag for the cooler and enjoy these delectable treats that are famous around the globe.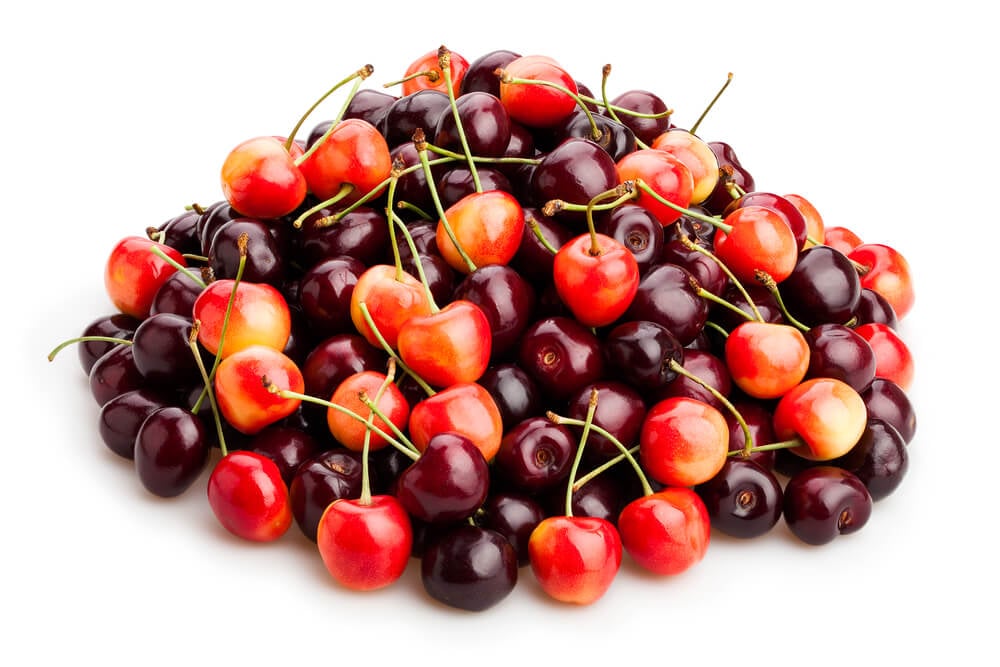 Dragon Fruit Yogurt Parfaits
Kids love these Dragon Fruit Yogurt Parfaits because of their sweetness, color, and fun name. Pack them in mason jars and stick them in the cooler for a ballpark treat that'll definitely go over well. Just don't forget the spoons too!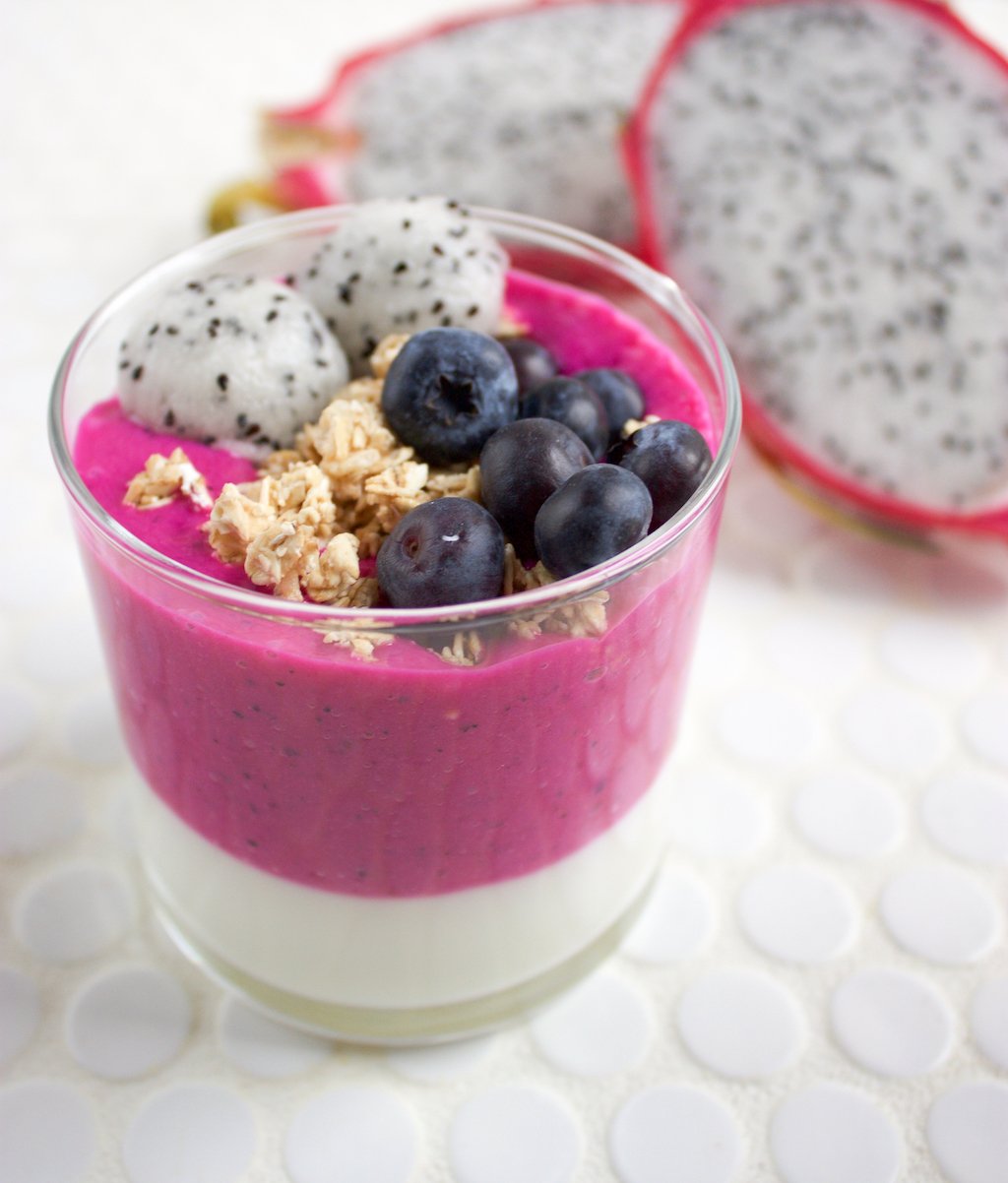 Plumcicle™
Plumsicles are unlike any other plum or plumcot. Not only are they incredibly sweet, they are bursting with flavor. This proprietary variety is available ONLY from HMC Farms. They are available Mid-June through Mid-July and a great handheld fruit for the ballpark.
Gummyberries™
Skip the candy and pack Gummy Berry grapes instead! Plump, juicy, and addictive, they're named for the popular fruit gums that they taste like, and make a great naturally sweet alternative. Organic Gummyberries™ are available May through June and again August through September.
Caprese Salad
NatureSweet® tomatoes come in convenient, cooler-ready packaging but if you want a more prepared snack, try this kid-friendly caprese salad made with NatureSweet® Constellation™ tomatoes. With just 3 ingredients and 5 minutes of prep time, it's a snap to prepare before heading out to the ball field.
Pears
Pears are an easy grab-and-go snack that fits perfectly in a cooler. They're delicious out-of-hand but you can also serve slices at the ballpark with almond or cashew butter.
How do you know when pears are ripe and ready for packing? Check the neck!
Baby Carrots and Ranch Dip
Throw a bag of baby carrots in the cooler alongside homemade ranch dressing with fresh herbs. Ranch dressing is a secret weapon when it comes to getting kids to eat their veggies!
Bell Peppers
Cut bell peppers into strips or fun-shaped rings, pack them in a storage bag, and pop them in the cooler for a colorful veggie snack. Serve alongside your baby carrots and homemade ranch dip.
Sustainability at the Ballpark
As you're packing up for a day at the ballpark, you'll likely need some combination of storage bags, plates, bowls, utensils, and cups. Instead of reaching for one-use plastic items, make it Matter™. Matter™ 100 percent compostable products will help you break out of the cycle of creating plastic waste at the ballpark and beyond. Look for their products on the shelves of your local Target!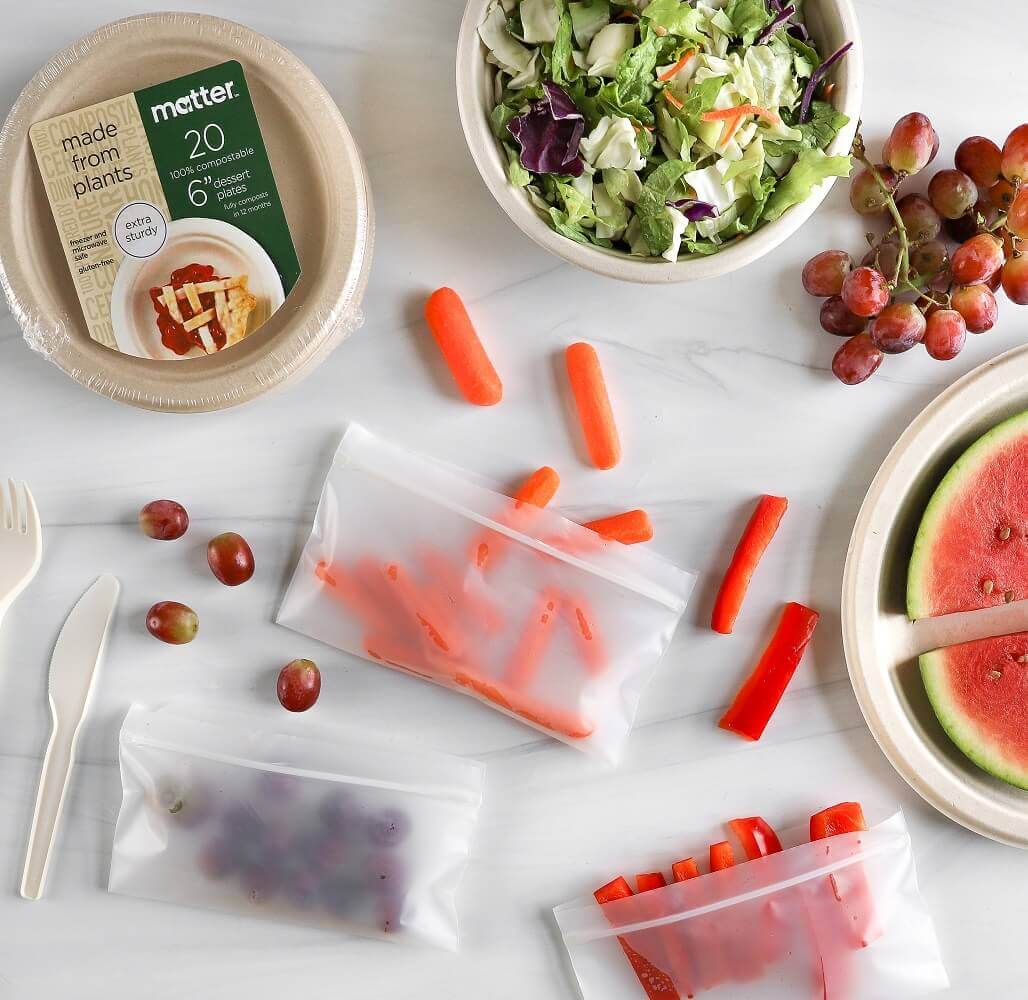 What do you love to pack in your cooler on ballpark days?  Join our Facebook community here and share your cooler-friendly snacks with other Produce Moms.