5 Tricks to Get Your Kids to Eat Veggies
Mar 19, 2015, Updated Jun 08, 2021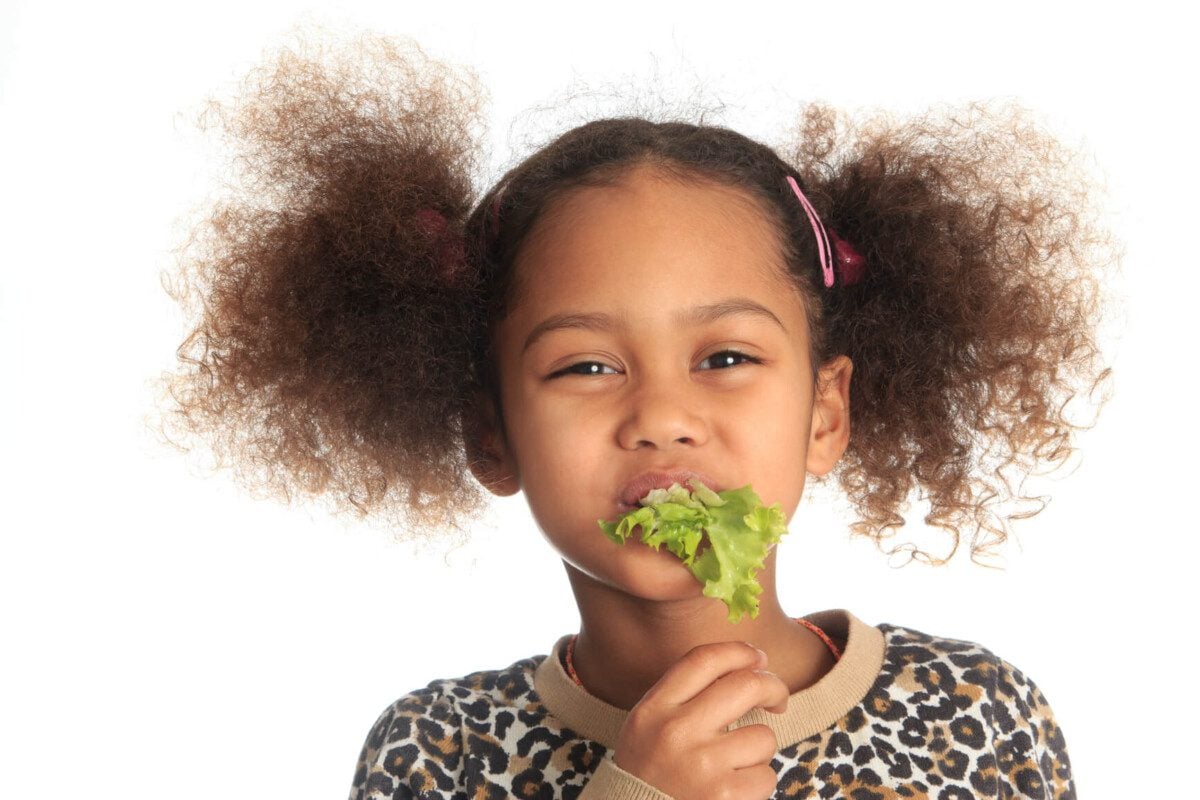 Do you often hear the phrases "Vegetables look funny," "I am not eating anything green," or "I hate vegetables!"? Kids are often turned off from veggies because of their taste, texture, or color. You might be wondering how to get kids to eat vegetables. By setting a positive example and continuing to encourage the consumption of veggies, your kids will learn to find their favorites!
Use these 5 simple tricks at home to turn your child into a veggie lover!
1. Get the kids involved the kitchen
Your kids will LOVE to help you or another family member create a new dish. Allowing kids to wash, cut and/or serve veggies will boost their awareness of all the great options. Your kids will also be more willing to try vegetable-filled recipes if they helped make it.
2. Be sneaky
Make healthy substitutions by adding vegetables into your child's favorite recipes. It is a great way to help those picky eaters have a balanced diet. They likely won't even notice a difference!
Examples of vegetable substitutions:
Add avocados in brownies by replacing the butter with a ripe avocado.
Add crumbled cauliflower to potatoes and then mash.
Add chopped zucchini to chocolate cake.
3. Make fun shapes
Use different cookie cutters to cut veggies into your child's favorite character or shape. Themed vegetable trays are always a huge hit as well. Even slicing and storing the vegetables in a colorful container or bag will encourage your kids to try a new after-school snack. The kids can even splash their star-shaped cucumber into their favorite dipping sauce!
4. Take them grocery shopping with you or plant a garden
Bringing the kids with you to the grocery store can be a fun experience. It will get them more excited about vegetables if they are given the responsibility of helping pick them out, and they often feel more ownership over the vegetables they pick out themselves. And if your kids see a veggie in the produce section that they want to try, buy it for them!
With summer approaching, have your kids help you plant a garden, big or small, filled with fresh vegetables! It is one of the best methods to help your little one add some green to their plate. They'll be so excited to try produce that they grew themselves!
6. Let them dip their vegetables
While most vegetable dips are rather high in fat content, and are not the healthiest sauces in the world, they help mask any "gross" flavor or weird textures of raw veggies that causes your child to avoid them. The nutrients and vitamins your child receives from consuming the vegetables far outweighs the unhealthy vegetable dips. Let's be honest, even adults find it difficult to eat some veggies without a dip, so let the kiddos use it too!
Use these simple tricks and you will soon hear the words "I love veggies!"
Have any additional tricks? Share with all the other produce moms out there!