4 Simple Watermelon Dog Treats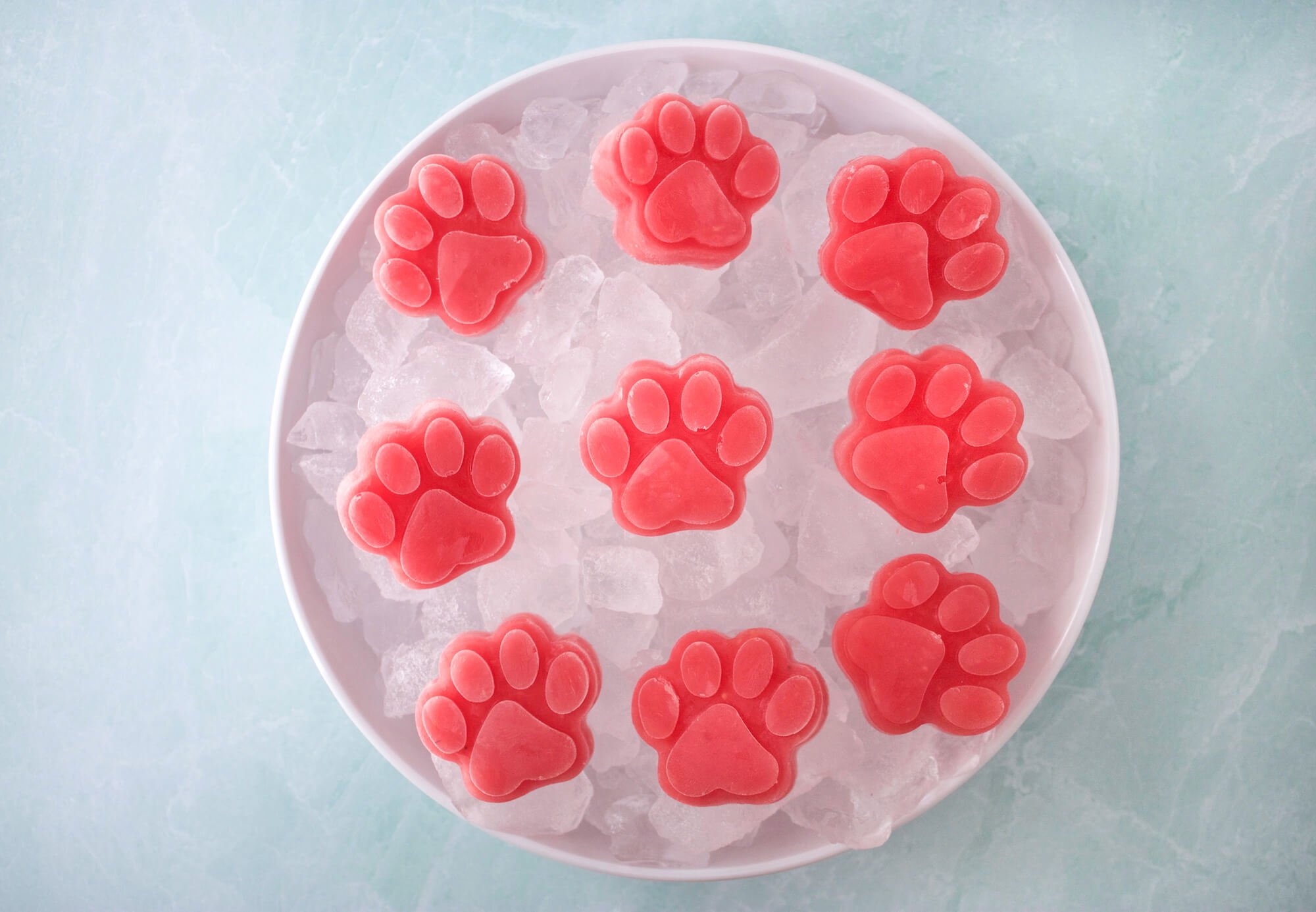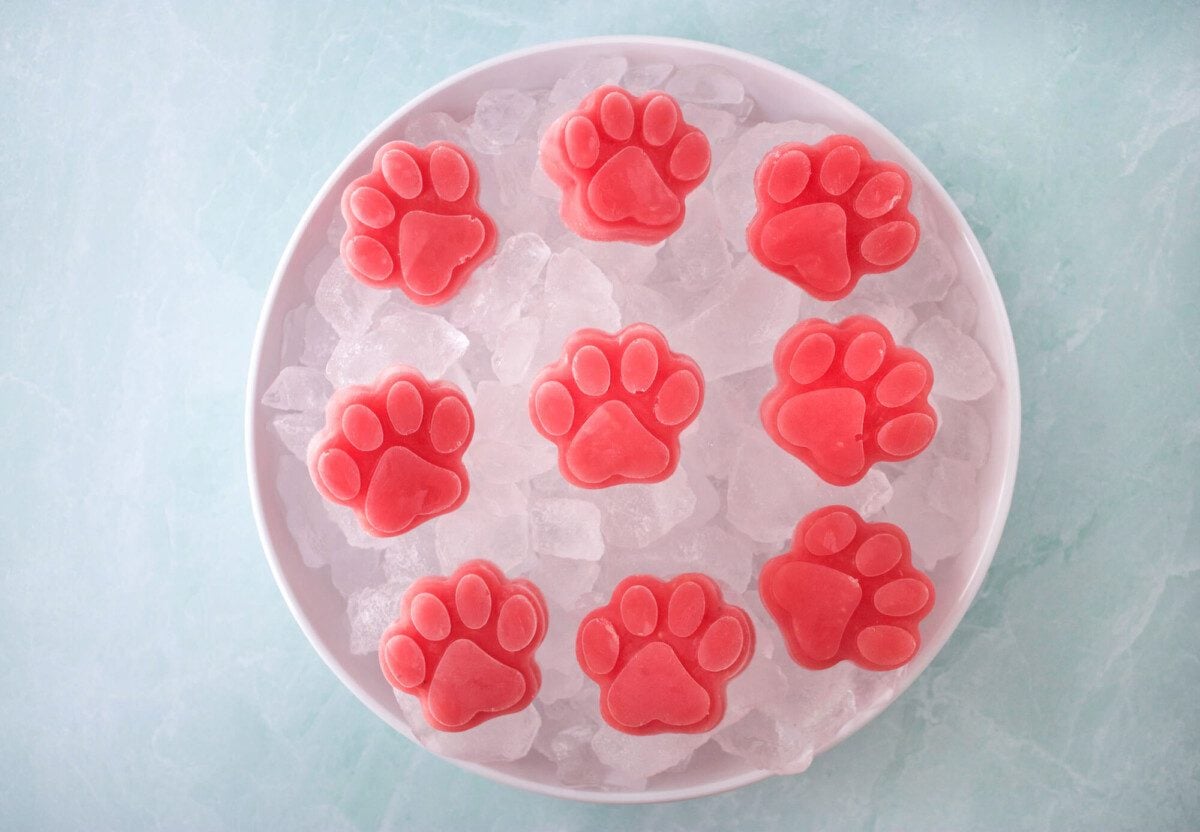 The National Watermelon Promotion Board sponsored these simple watermelon dog treats.
Help your pup stay cool and hydrated during the dog days of summer by providing them with refreshing dog treats. Just like us, dogs love watermelon. It's easy to turn this beloved fruit into treats your dog will go crazy for!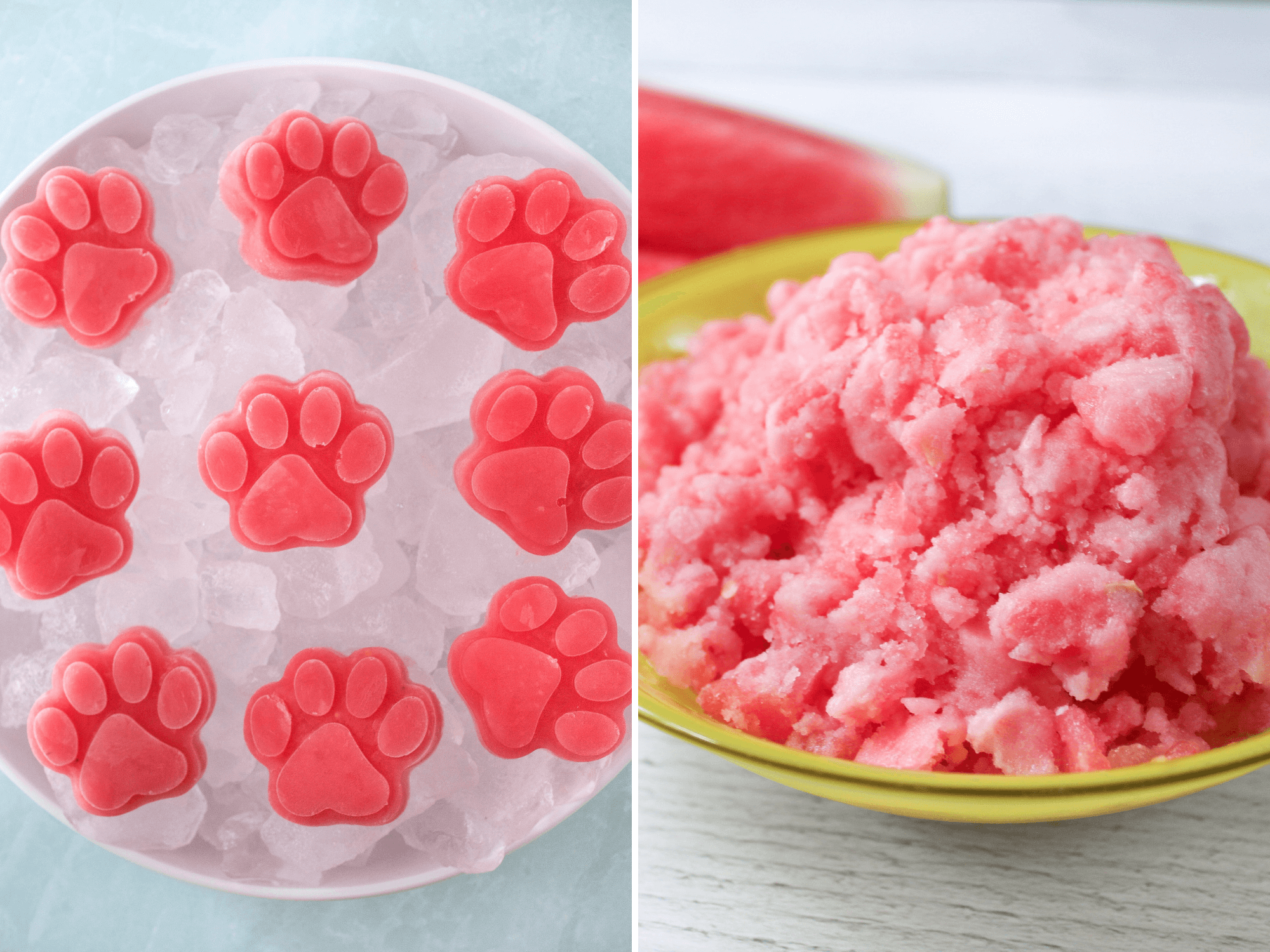 Is watermelon safe for dogs?
Not only is watermelon safe for dogs, it is a nutritious snack option for them. Watermelon is fat-free, cholesterol-free, and sodium-free. A serving of watermelon contains just 80 calories and is 92% water. Can you say hydrating?! Additionally, watermelon contains antioxidants, amino acids, and vitamins that are beneficial to your dog's health and wellbeing.
When serving dogs watermelon, remove the rind and seeds which can cause blockages and stomach upset. Opt for seedless watermelon to make things safe and easy.
Of course, you should always consult with your veterinarian before making changes to your dog's diet.
Here are 4 simple watermelon dog treats that your pup will love!
Frozen Yogurt & Watermelon Dog Treats
If you have watermelon and plain Greek yogurt you can make these simple dog treats! Simply place a bit of Greek yogurt into ice molds, like these, and then fill the remaining space with puréed watermelon. Place them in the freezer until they are frozen through, about 4 hours.
Safety Tip: Be certain to ONLY use plain Greek yogurt with NO added sugars!
Ingredients
4 Cups Seedless Watermelon, cubed
12 OZ Plain Greek Yogurt (make sure there are no added sugars)
Directions
Puree watermelon chunks until smooth.
Place 1 tablespoon Greek Yogurt into each ice cube tray mold.
Fill the rest of the mold with the watermelon puree.
Freeze for 4+ hours.
Remove from mold and store in airtight container in the freezer.
Watermelon Slushies for Dogs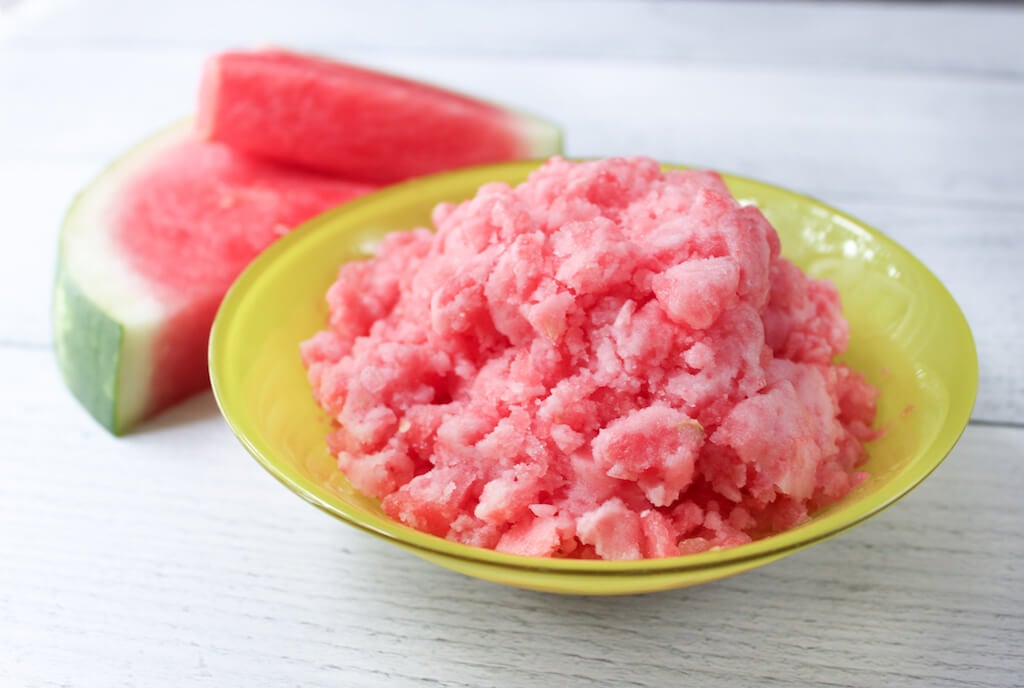 Cool things down for Fido with a watermelon slushie! Requiring just 2 ingredients, seedless watermelon and coconut milk, this recipe couldn't be any easier. Add frozen watermelon chunks and coconut milk in a blender and pulse 2-3 times. Serve in a bowl or better yet… freeze the slushie inside of a Kong® toy for a long-lasting good time!
Ingredients
2 Cups Frozen Watermelon, cubed
1/3 Cup Cold Coconut Milk
Directions
Add ingredients to blender and pulse 2-3 times, or until you reach your desired consistency.
Watermelon and Banana Pup-sicles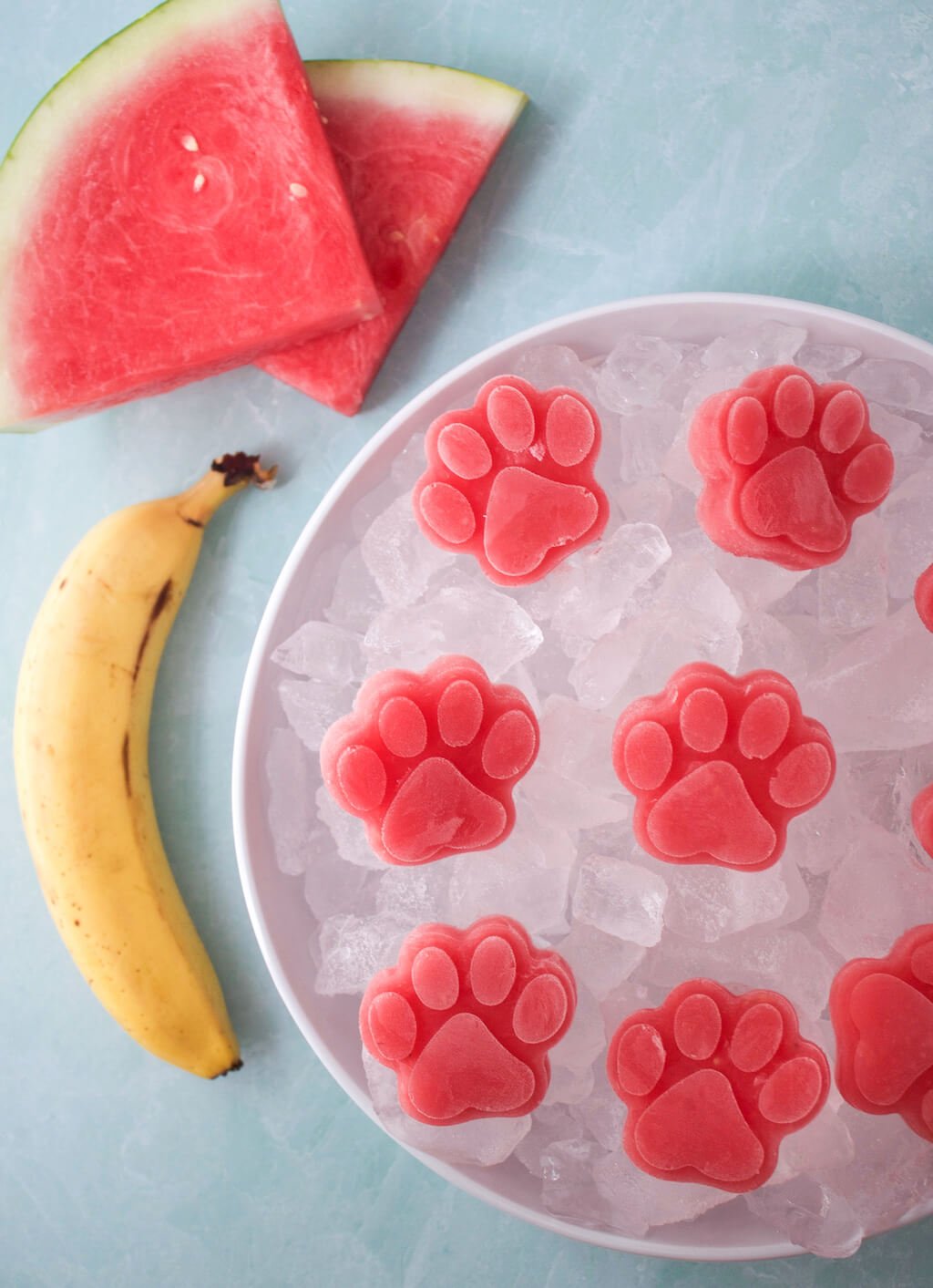 Keeping things cool and simple, this recipe (like the ones above) requires just 2 ingredients. Blend together watermelon and a banana then freeze the mixture in ice molds. Freeze until solid, usually about 4 hours. Then, watch your dog go wild for these frozen, fruity pup-sicles.
Ingredients
3 Cups Watermelon, cubed
1 Banana, peeled
Directions
Add ingredients to blender and puree.
Pour mixture into ice molds and freeze until solid, about 4 hours.
Remove from mold and store in airtight container in the freezer.
Watermelon Slices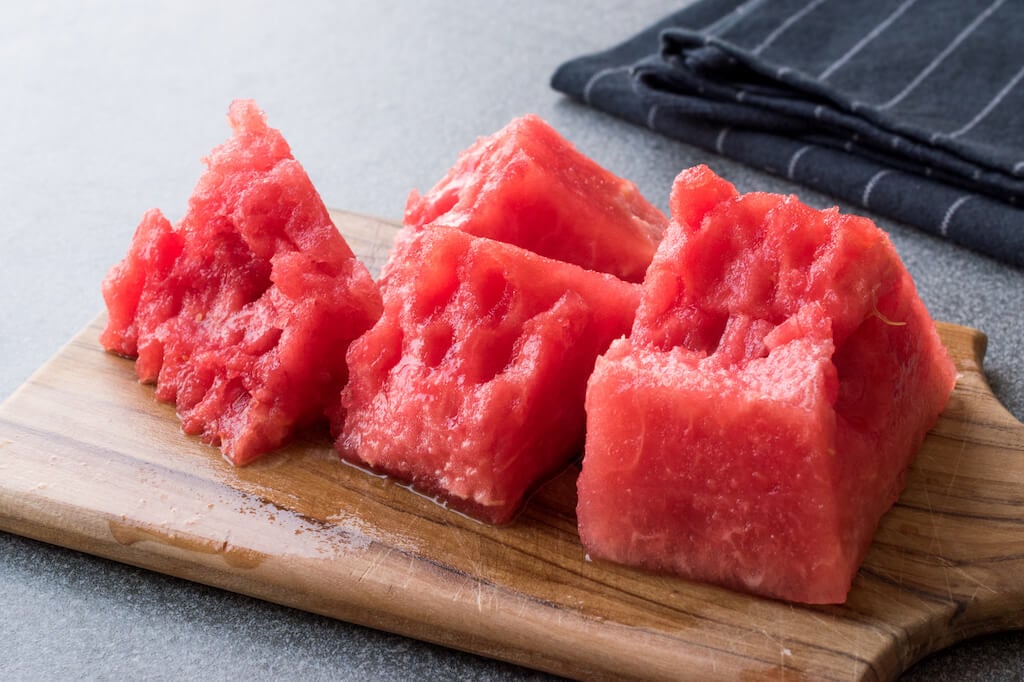 The easiest of all easy watermelon dog treats is to simply give your pup a couple of watermelon slices or chunks. Serve them chilled, frozen, or at room temperature. Just be sure to choose a whole seedless watermelon and remove the rind.
A whole seedless watermelon goes a long way. You likely won't need to use an entire watermelon to make enough treats for your dogs. Use the remaining watermelon to treat yourself! Here are some watermelon recipes we are loving this summer:
Did you know EVERY part of the watermelon can be used? Even the rind!
For even more delicious watermelon recipes head over to the Watermelon Board's website and follow our Watermelon Pinterest Board.
Does your dog love watermelon? Share your dog + watermelon photos with us on Instagram. Tag us at @theproducemoms and @watermelonboard.
Slice of Joy Instagram Contest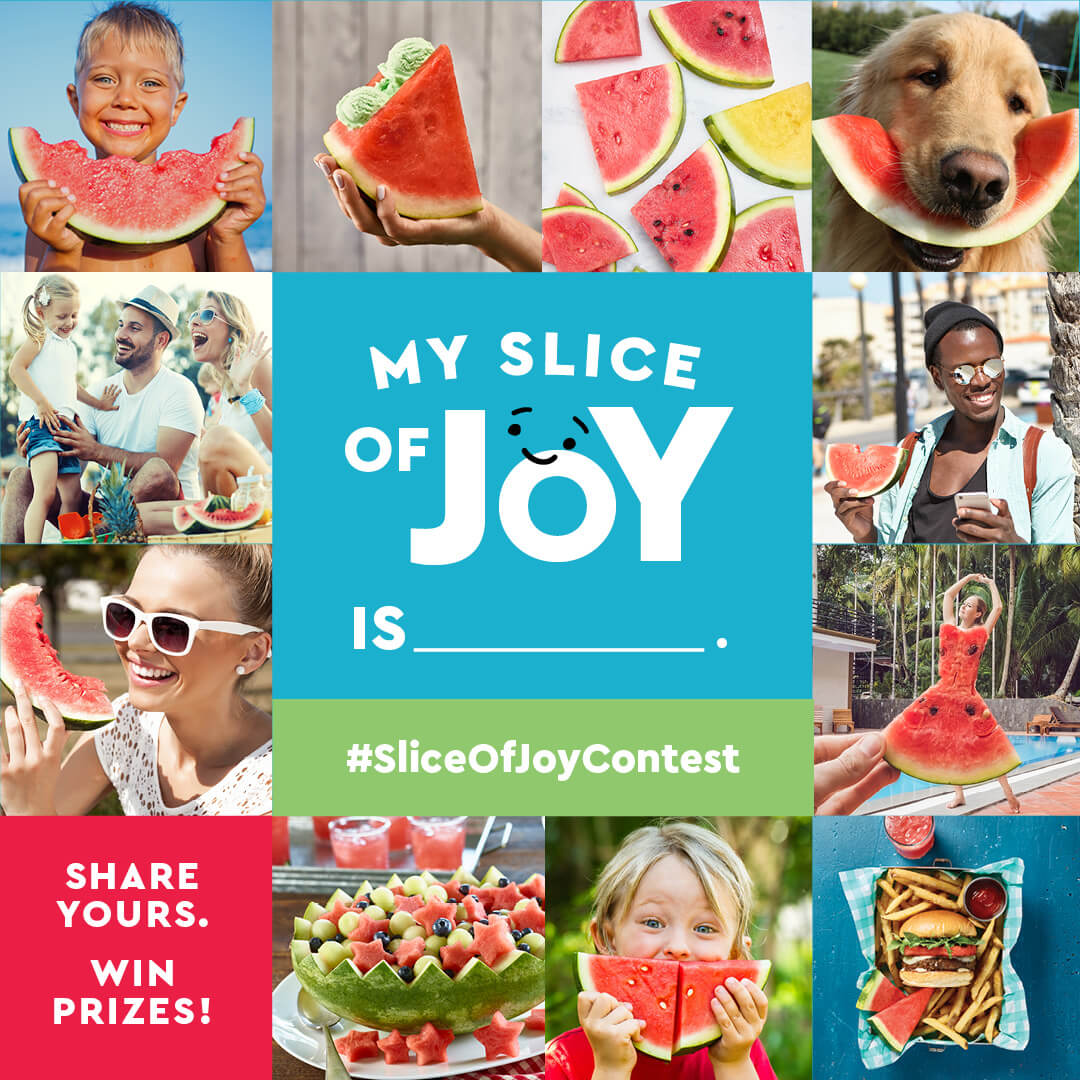 What does happiness look like to you? Your dog? A family day by the pool? A night at the ballpark? A quiet corner with a book? A juicy wedge of watermelon all to yourself?
The Watermelon Board wants you to show them what puts a smile on your face with watermelon!
Snap, snack and share your moments of joy with Watermelon.Org this summer for a chance to win sweet watermelon swag. You can enter weekly now through Labor Day by posting your pictures and caption to Instagram: My Slice of Joy is _____________. #SliceOfJoyContest
To Learn more about the #SliceOfJoyContest visit Watermelon.Org's official contest page, or follow them on Instagram.