Watermelon Recipes For The Holidays
We worked with our brand partner The National Watermelon Promotion Board to bring you these watermelon recipes for the holidays. 
Winter is More Fun with Watermelon
Keep things festive and fresh this holiday season with watermelon-inspired bites and beverages. 
Juicy, flavorful watermelon is available year-round so you can continue enjoying this family favorite despite the colder weather. Watermelon is more than a sweet treat, it's also low in calories (just 80 per serving) and a good source of vitamins, amino acids, and lycopene (a powerful antioxidant). Plus, its super hydrating — consisting of approximately 92% water. Winter is full of heavy foods and sometimes heavy moods, lighten things up with watermelon this season! 
Dive into some delicious recipes and surprise holiday guests with refreshing watermelon appetizers, salads, sides, and cocktails at your next gathering:
Appetizers
Watermelon rind is edible, and definitely delicious when prepared well. Check out this winning recipe, Watermelon Rind Bruschetta, from a recent national Whole Watermelon Recipe Contest. Pickled watermelon rind pairs perfectly with goat cheese and toasted baguette for a delightful appetizer.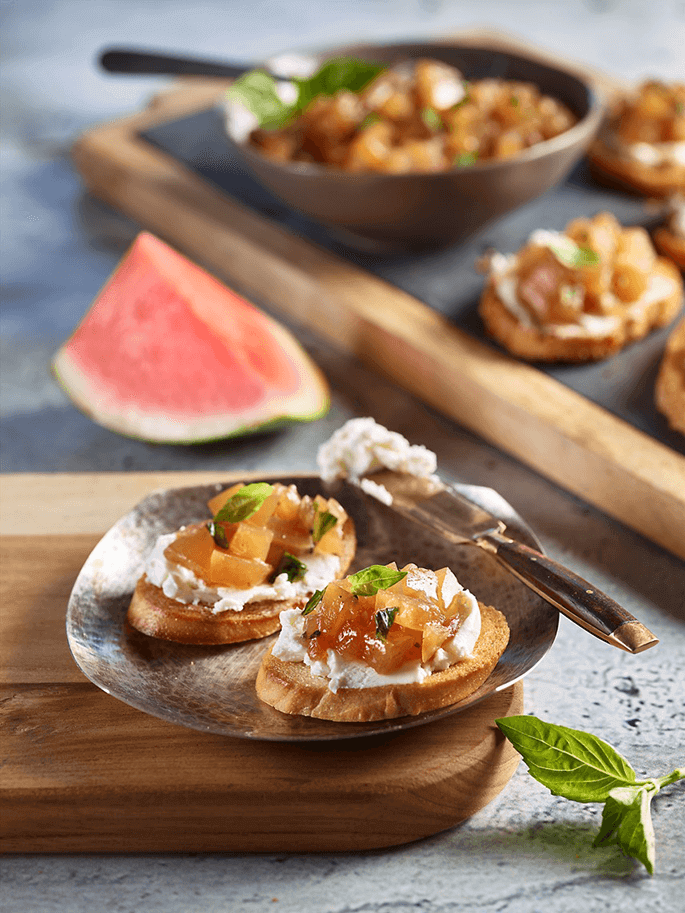 Air-Fried Watermelon Bites, say what? We say amazing! And easy too—Simply drench, dress, and fry watermelon, then dunk in cream cheese fruit dip for added yum.
Salads
Switch things up this holiday season by adding Watermelon Cucumber Salad to your holiday spread. This crisp fruit/vegetable combo is dressed in refreshing lime juice, sprinkled with feta cheese, and then garnished with garden mint.
Blue Watermelon Walnut Salad is a perfect holiday meal starter with bits of watermelon, walnuts, blue cheese, and other toppings all nestled on baby greens then dressed in homemade balsamic-soy dressing. Make room in your recipe box, you're going to want to keep this one handy. It's a favorite!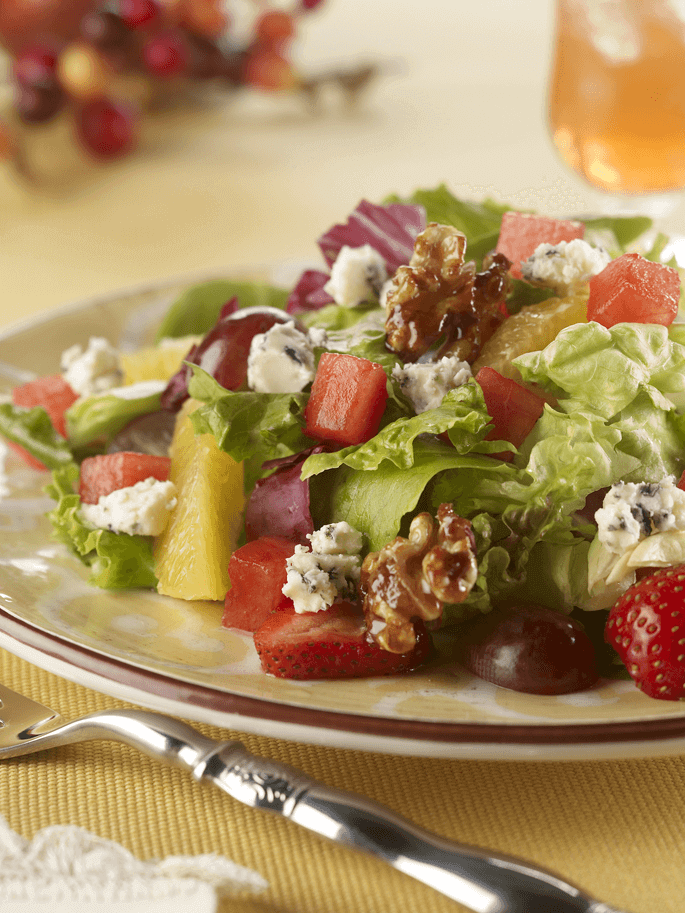 Sides
Put a new twist on a holiday classic by adding watermelon to your cranberry sauce. Watermelon Cranberry Sauce is a fun new way to enjoy an old favorite!
Sweet Potato Souffle with Watermelon Fig Sauce, need we say more? Holiday guests will feel like they're at an upscale eatery when they see this clever dish on your holiday meal menu.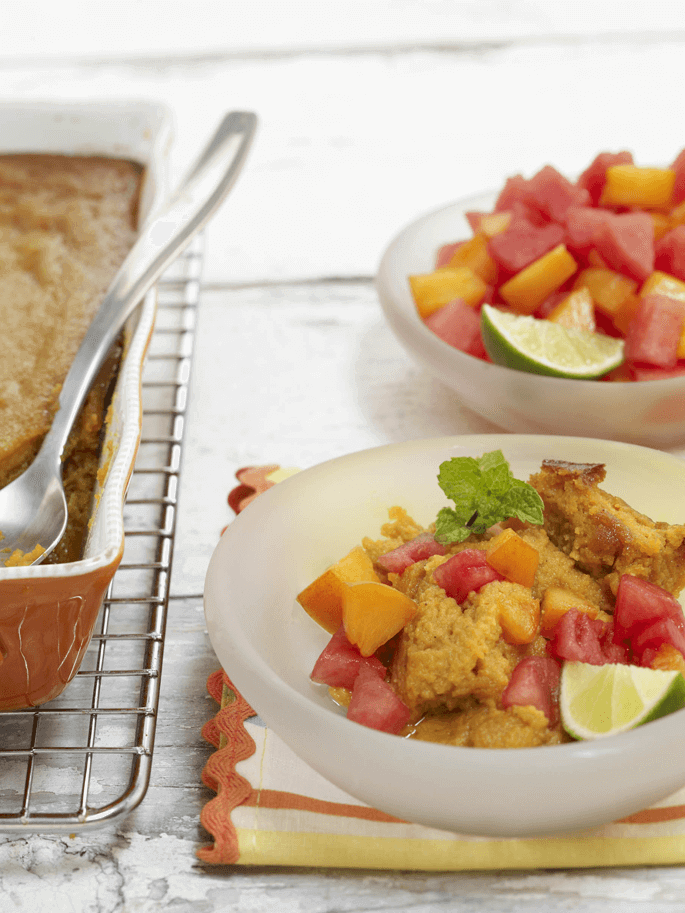 Cocktails
Wake up to something wonderful with a melon-inspired Watermelon Bloody Mary.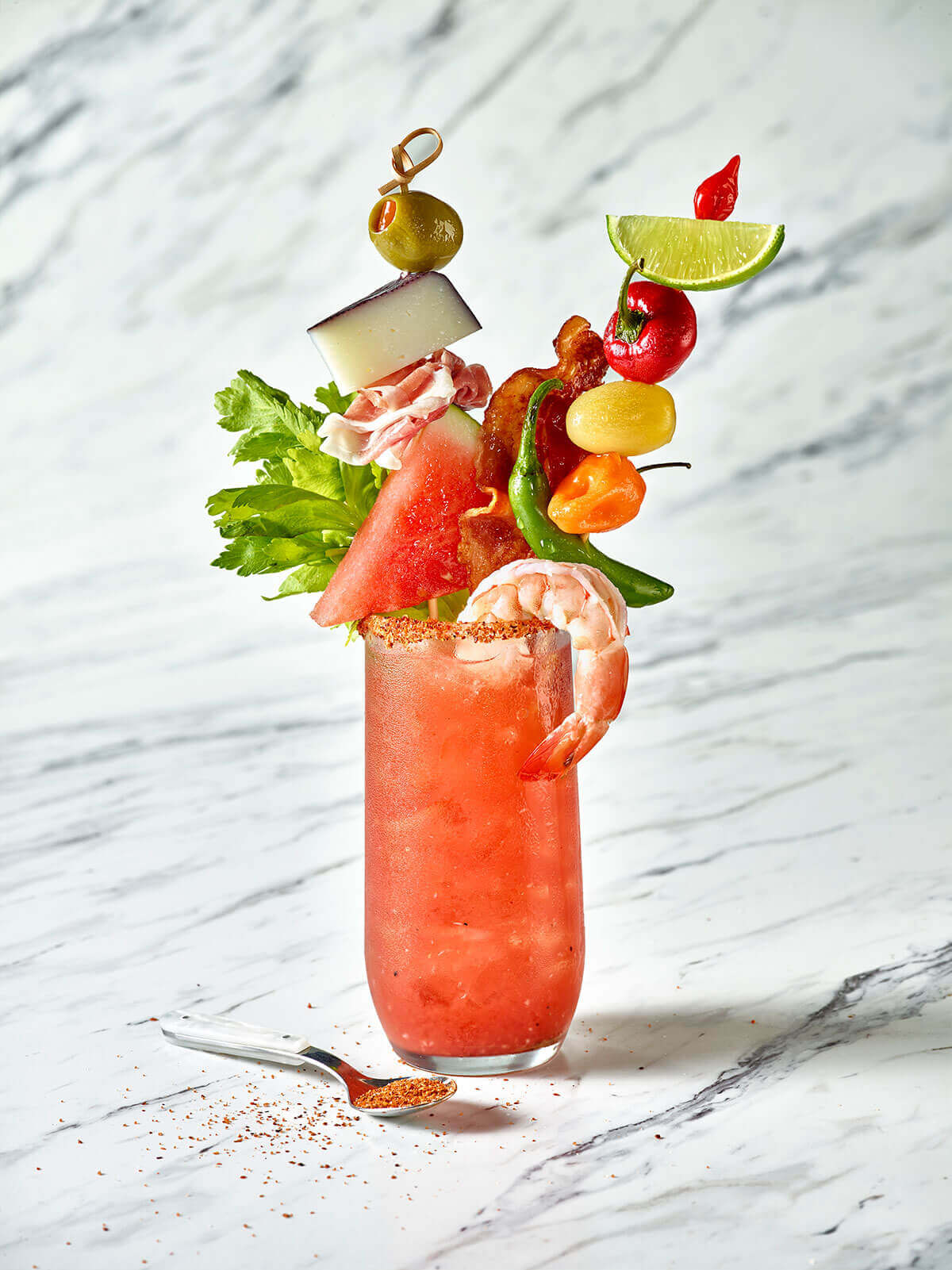 Watermelon Ice Cubes are a fun addition to mixed drinks, sparkling waters, and sodas. To make, just puree seeded or seedless watermelon and freeze in ice molds. 
Scrumptious Centerpieces
Make watermelon the center of attention at your holiday get-together. Get creative and most importantly, have fun! 
With a jolly face and a belly full of fresh melon for sharing, this Watermelon Snowman sets the scene for winter and a wonderful time.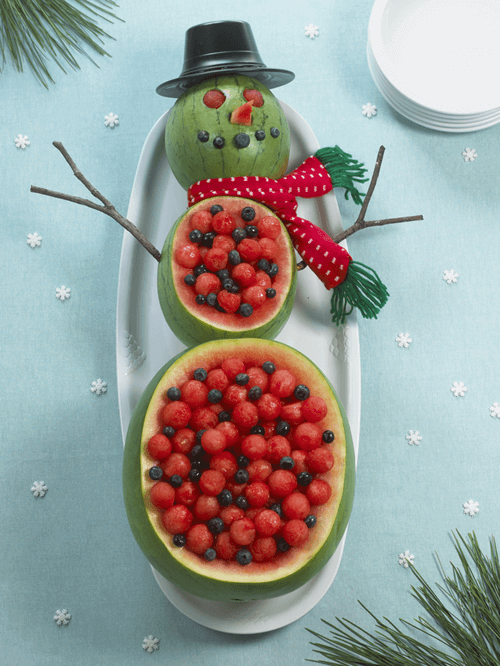 In search of a dessert that looks as good as it tastes? Watermelon is a tasty addition to a Chocolate Dessert Board, and it gets bonus points for being pretty!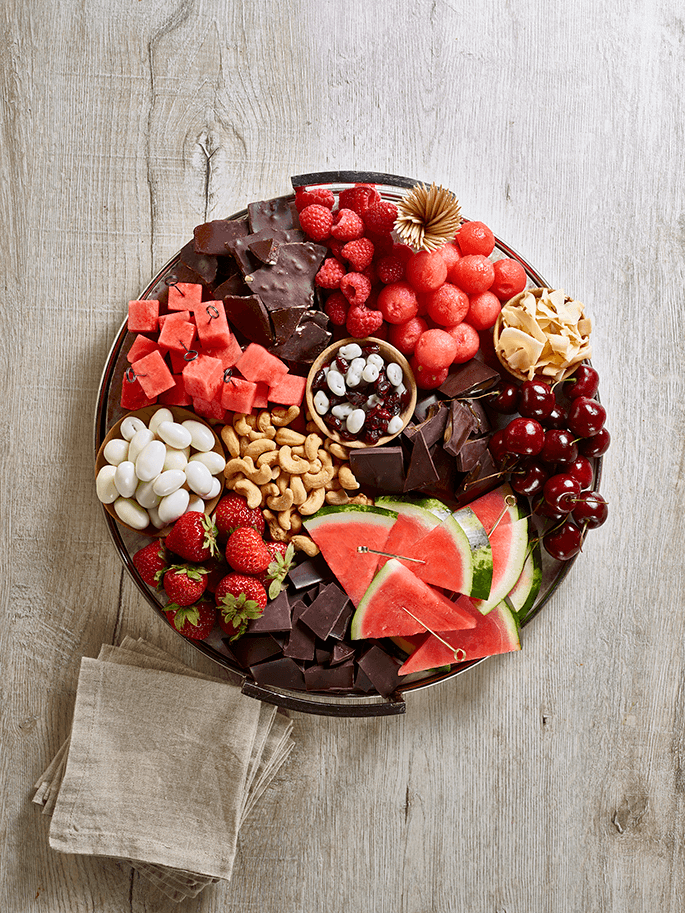 Watermelon Pet Pleasers
It is no surprise dogs love watermelon—it's hydrating, healthy, and delicious. Check out our recent blog 4 Simple Watermelon Treats for easy pet-approved treat recipes. From frozen bites to slushies and pupsicles, you will find plenty for your furry friend to chew on.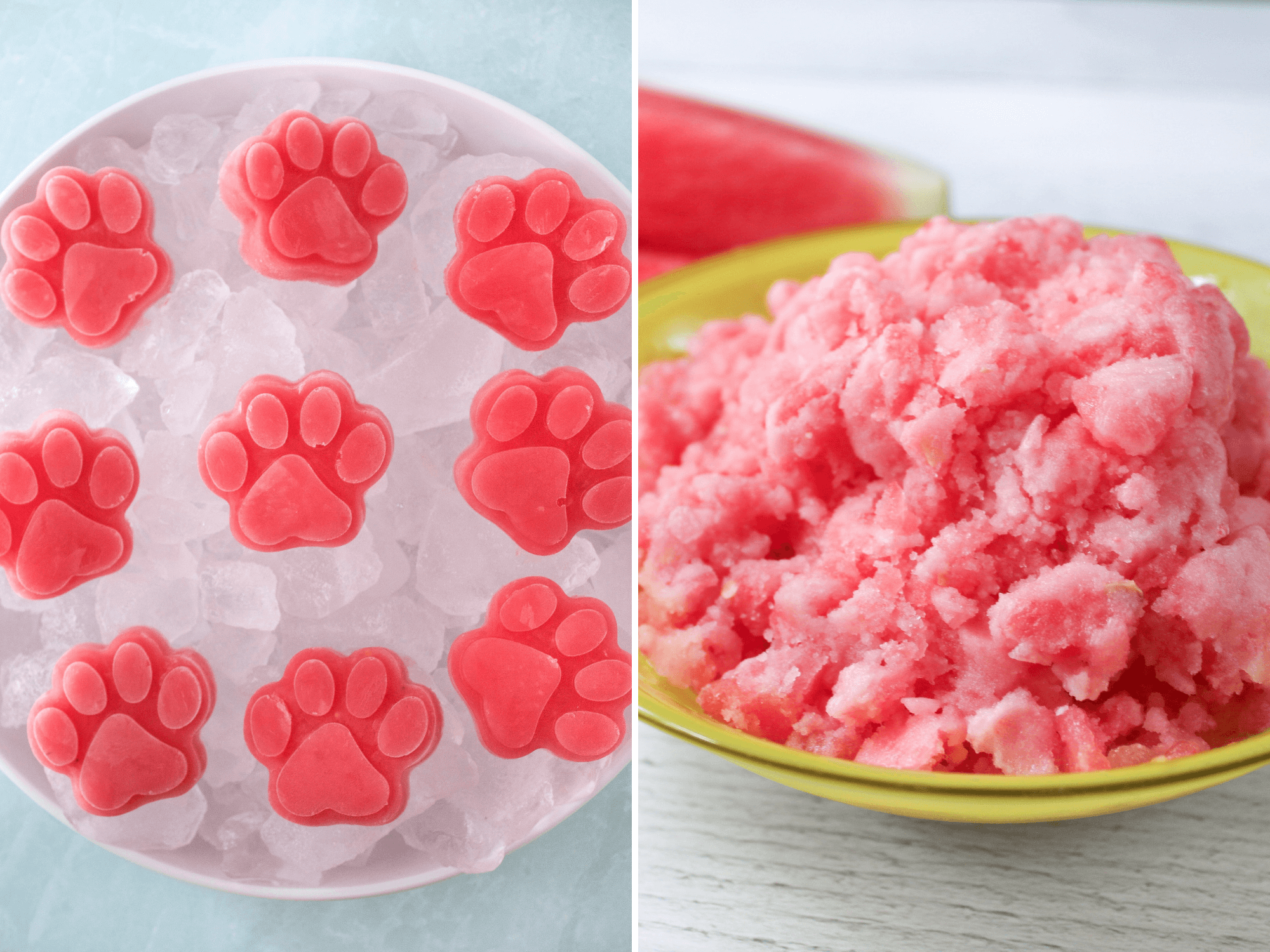 Visit The National Watermelon Promotion Board for more watermelon how-tos, FAQs, and favorite holiday recipes. What watermelon recipes will you be enjoying this winter? Share them in the comments below, or tag us in your food photos on Instagram @theproducemoms and @watermelonboard.
Find more delicious year-round watermelon recipes on our Watermelon Pinterest Board.