Time-Saving Team Snacks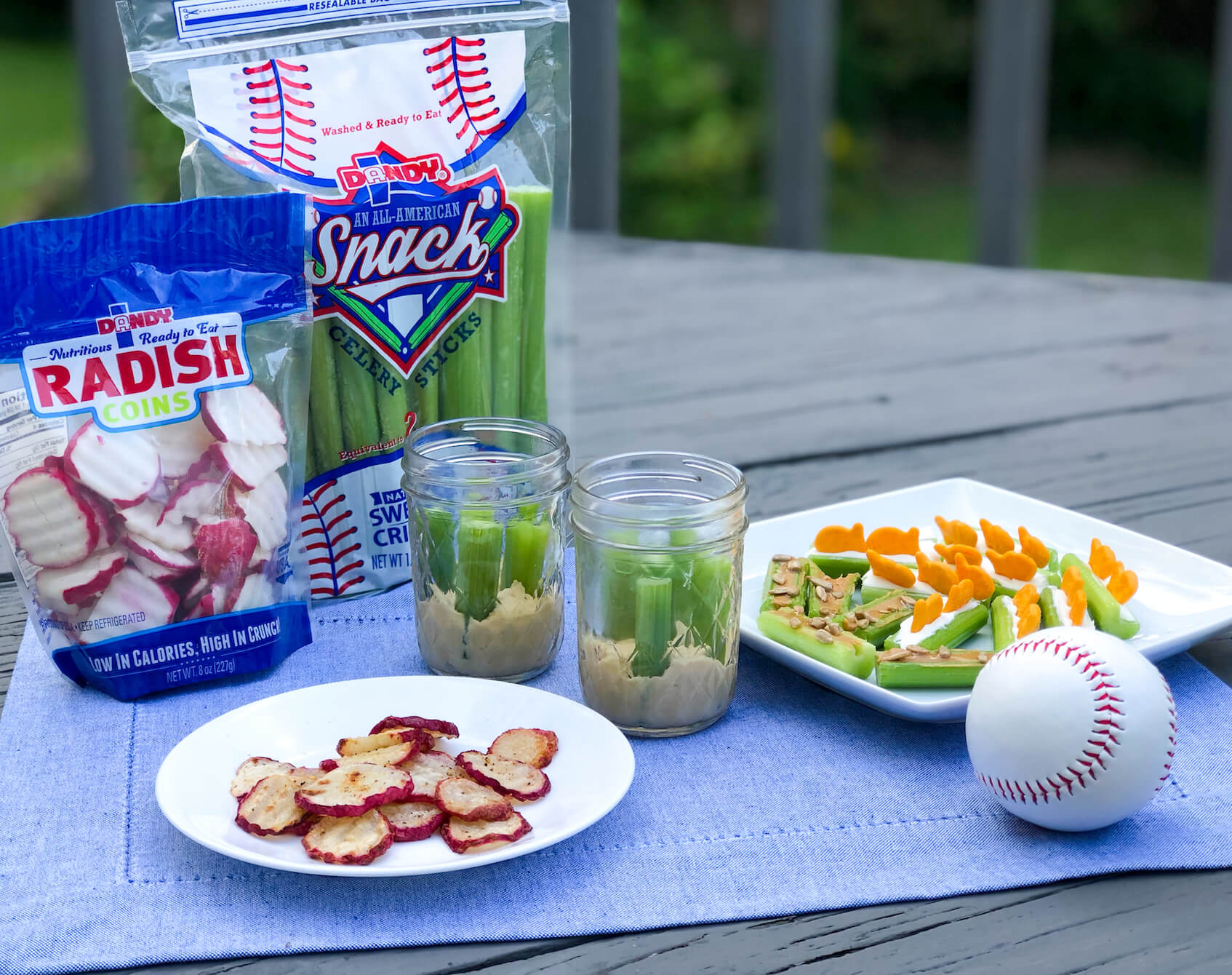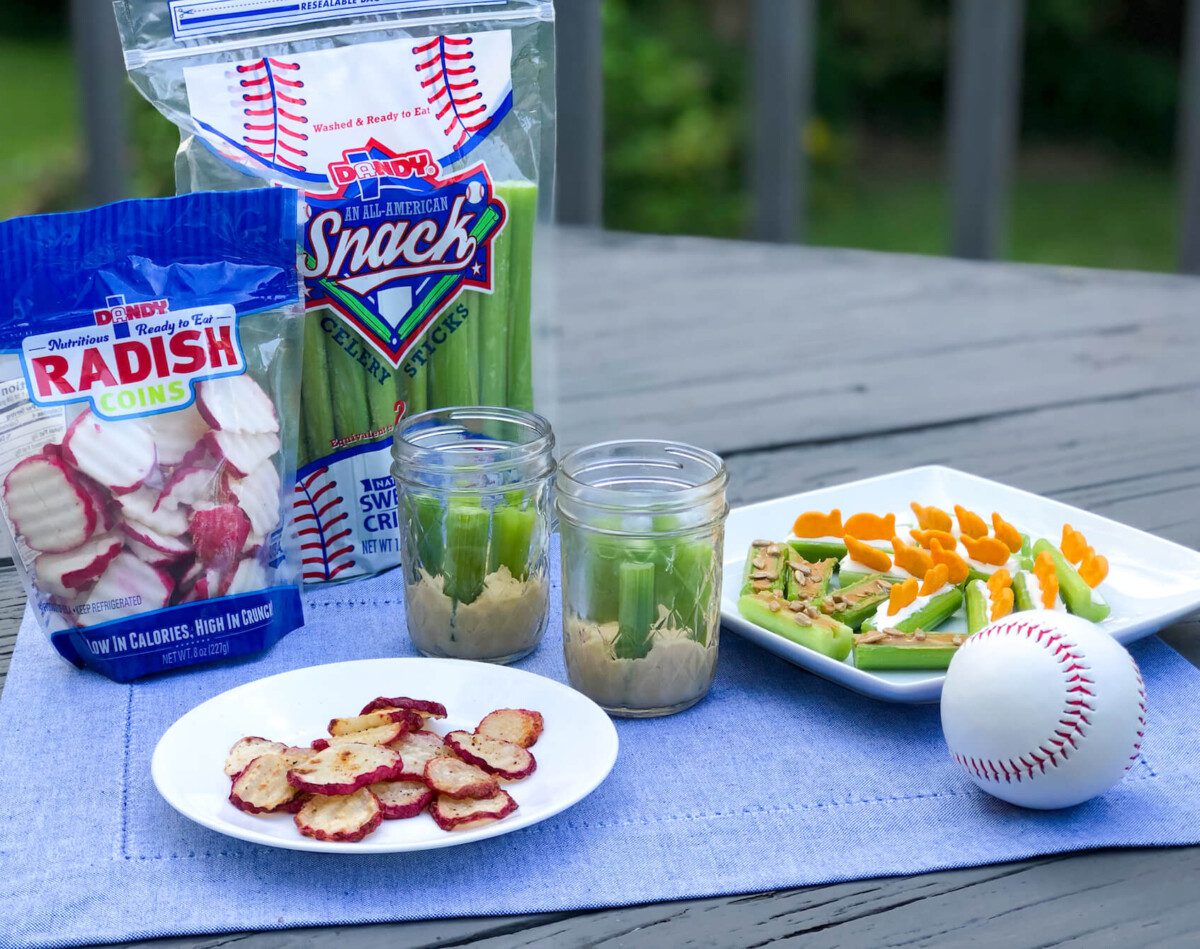 Score big points with the team with these fun and hydrating snack ideas.
Duda Farm Fresh Foods sponsored this post for easy and nutritious team snack ideas.
Time is precious, especially this time of year, as kids and parents are adjusting to the demands of a new school year and a new sports season. With limited time and a demanding schedule, it's important to have grab-and-go snacks at your ready — things your kids can eat in the car on the way to practice or share with their team at the ball field.
Here are 4 time-saving snack ideas that are convenient, simple to make, and pack up and transport well. They are each nutrient-rich and hydrating, which makes them perfect for practice nights and game days. The fun presentation and delicious flavors will score you big points with the whole team!
These snacks are made easy with the help of Dandy® Produce, grown by Duda Farm Fresh Foods. The folks at Duda Farm Fresh Foods are dedicated to growing and packaging the ultimate grab-and-go fuel for busy families. Their freshly cut veggies, like their  Radish Coins, come washed, cut, and ready to eat. Talk about convenient! Dandy® Celery Sticks come in fun baseball-themed package and are naturally sweeter and crispier than other celery and contain fewer strings. That is a huge deal for parents who are encouraging their children to eat more veggies!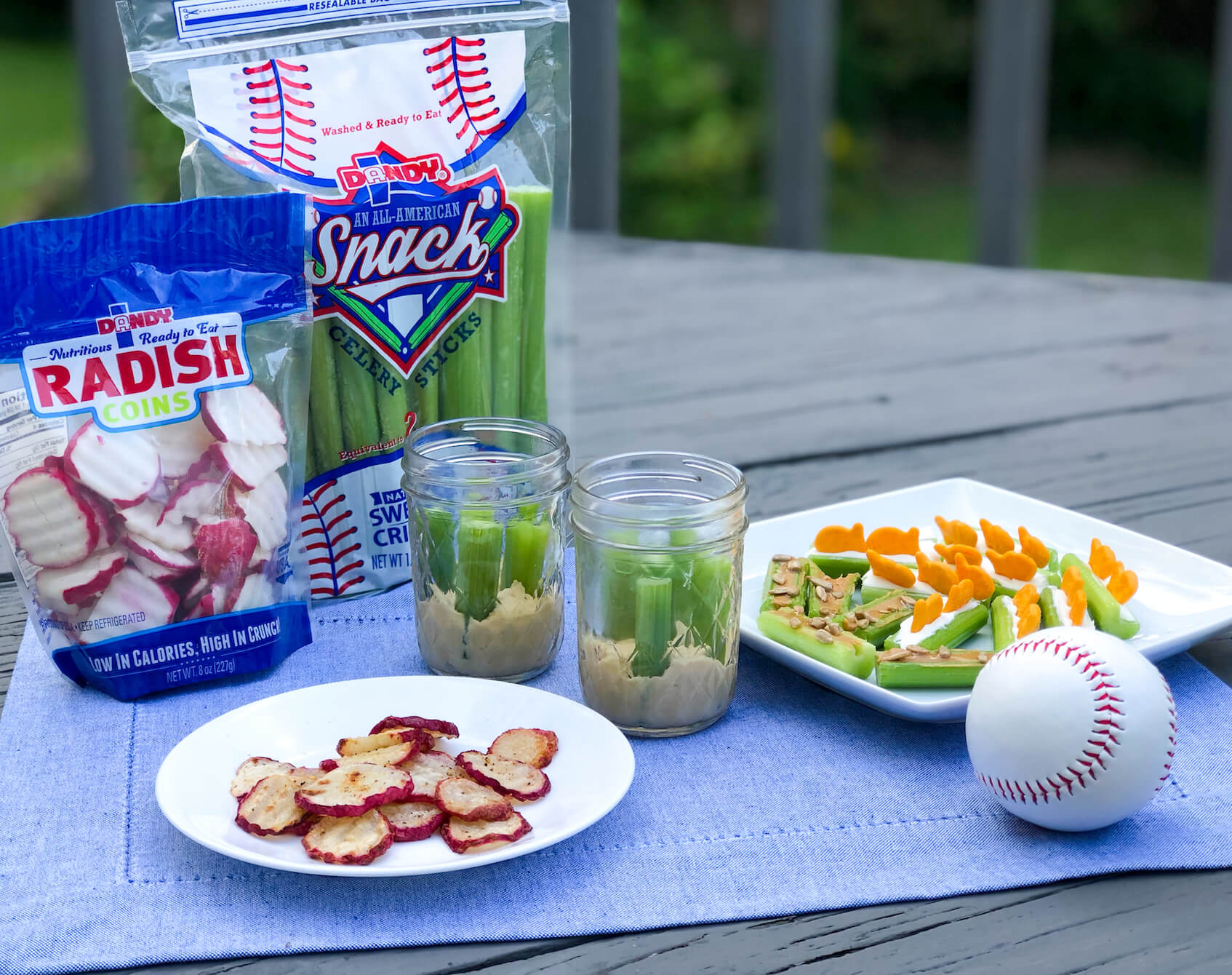 Roasted Radish Chips
Radishes are high in vitamin C and low in calories. They are 95% water and can help the team stay hydrated. Because Dandy® Radish Coins come washed, cut, and ready to eat, all you have to do is lay them out on a baking sheet lined with parchment paper, spray with oil, and season. Pop them in the oven and you'll have a sweet, crunchy veggie chip in under 30 minutes. Roasting radishes mellows their signature spicy flavor, so even those who don't love spicy foods will still love this snack.
Ingredients
8-10

Dandy® Radish Coins

extra virgin olive oil cooking spray

1/2

tsp

fine sea salt

1/2

tsp

black pepper

1/2

tsp

onion powder
Instructions
Preheat oven to 425 degrees F.

Place the Dandy Radish Coins on a baking sheet lined with parchment paper. Spray the Radish Coins with oil and sprinkle with half of the seasonings.

Place the Radishes into the oven and roast for approximately 10 minutes. Remove them from the oven, flip, spray with additional oil, and sprinkle with remaining seasonings. Roast for an additional 10 minutes, or until golden brown.  Be sure to watch them carefully toward the end, as they can burn quickly.

Let them cool and put them in small baggies to snack on.
Celery Protein Bites
Peanut butter and celery is a classic combination. Add a drizzle of honey and a sprinkle of sunflower seeds and you have a protein powerhouse. Like radishes, celery is around 95% water making it great for hydration. What a wonderful team snack! 
Ingredients
3

Dandy® Celery Sticks

cut into 3 sections

peanut butter

honey

Sunflower Seeds
Instructions
Cut the Dandy Celery Sticks into 3 sections.

Spread peanut butter on the celery.

Drizzle honey onto celery. Sprinkle sunflower seeds on top.

Place in baggies or Tupperware for an on-the-go snack.
Celery Sticks & Hummus Jars
Celery and hummus are a match made in heaven. It's a great option if your team is peanut butter-free. These jars take just minutes to assemble and are the essence of a grab-and-go snack. We used small jam jars but you could also use plastic cups with lids.
Ingredients
4

Dandy® Celery Sticks

cut into 3 sections

4-6

tbsp

hummus
Instructions
Cut the Dandy Celery Sticks into 3 sections.

Put 2-3T of hummus in the bottom of a clear throw away cup. Place 4-5 pieces of cut up celery in the cup upright. Put lid on the cup, place in the refrigerator and serve snack when ready.
Notes
This snack can be made ahead of time and kept in the fridge for a couple of days. Because it's so hardy, the celery will not lose its crunch.
Gone Fishin' Celery Snack
This last snack is sure to put a big smile on everyone's face. It's just so cute! A lot of cute snack ideas are too time-consuming to realistically make on busy days. But these can be assembled in a matter of minutes and require no special kitchen skills.
Ingredients
3

Dandy® Celery Sticks

cut into 3 sections

cream cheese

Goldfish Crackers
Instructions
Cut the Dandy® Celery Sticks into 3 sections.

Spread cream cheese on the celery.

Place 3-4 goldfish on the celery boat.

Place in baggies for an on-the-go snack.
PRO MOM TIP: Because celery is so hardy, it keeps its crunch for a long time. Each of the celery snacks above can be made a day or two ahead without worry of the celery losing its crunch.
We are big fans of fun and easy snacks that incorporate produce! How about you? Which ones do you think your child's team will love the most? Be sure to look for Dandy® produce at your grocery store. It's always fresh, affordable, and of the very best quality. Share your team snack photos with us on Facebook or Instagram.
Enter the Dandy® Snack League Sweepstakes for your chance to win baseball prizes, including a $200 gift card, a premium cooler, and a training set. Sweepstakes ends October 26, 2018.
See more team snack ideas here!