The Importance of Fresh Produce in Animal Nutrition
Animal nutrition plays a vital role in the health and wellness of animals at the zoo. Did you know that zoo animals receive the same restaurant-quality produce that we eat? 
Dr. Matthew Brooks, Director of Nutritional Services at the Indianapolis Zoological Society, explained that it's vital for the zoo to keep fresh produce on grounds to ensure that their animals are well and happy.
Understanding Animal Nutrition
The need to pay special attention to the diets of zoo animals is because they are outside of their natural environment, and the wrong food — or poor quality food — could present health problems.
Watch our full interview to learn more about the diets of zoo animals and how we at The Produce Moms are using that information in our brand new content series to encourage kids (and adults) to try more fruits and vegetables!
Eat Fruits & Veggies Like…
Over the next few months, we're exploring meals and snacks kids will love because they are delicious and enjoyed all over the world by their favorite zoo animals.
Kids aren't always easy to please when it comes to mealtime. Some meals you just KNOW they'll love end up being boring or heaven help us, yucky and gross! Well, we have an approach that might just help your picky eater clean their plate.
We kicked off our series with the Mighty Brown Bear. When the same old meals are making your kids want to go into hibernation, try encouraging your child to eat as a brown bear does. You read that right…we want you to entice your young diners by fixing a meal that's bear-tested, kid-friendly,  and mother-approved.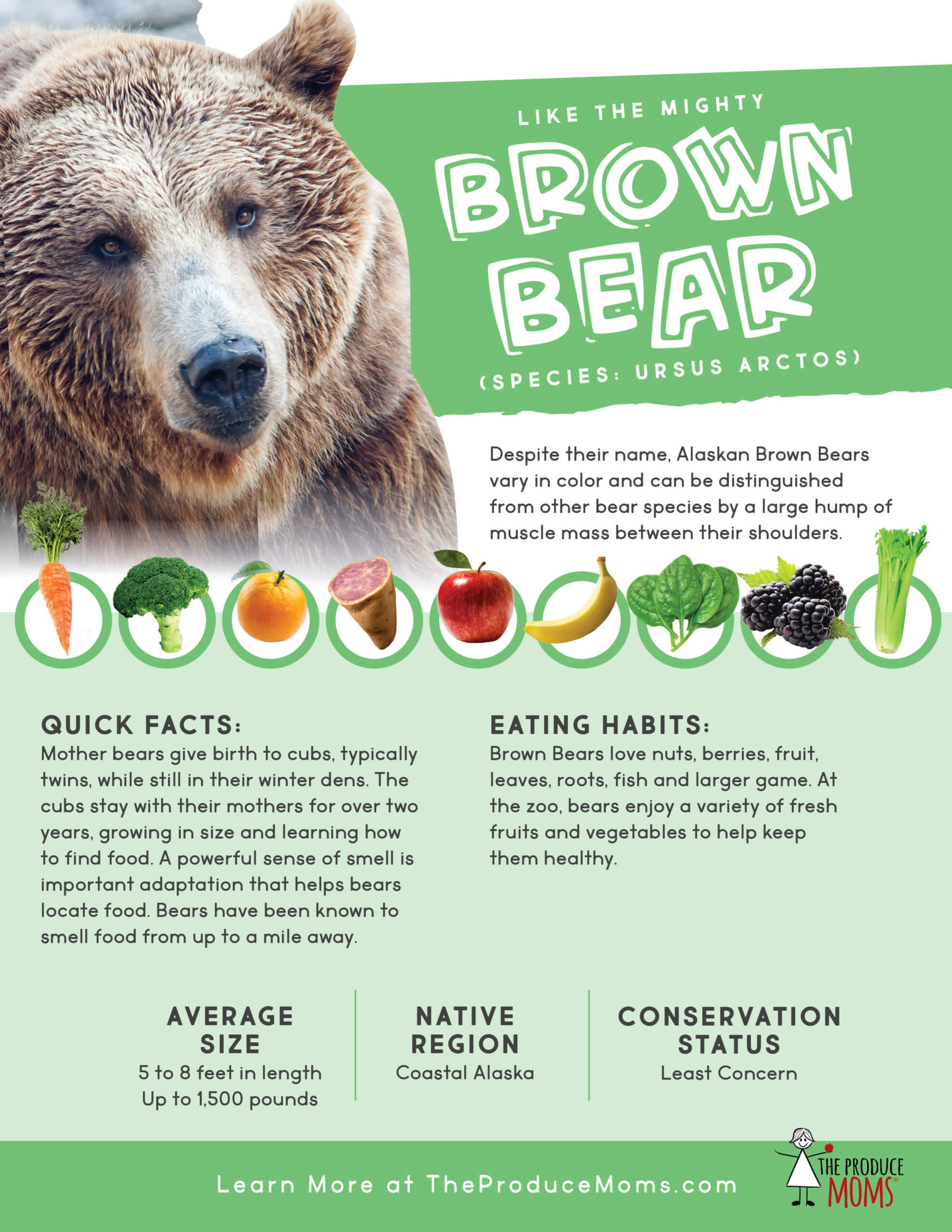 The Produce Moms' Covid-19 Interview Series: